Cooperative play with a friend is a gaming favorite, but even that can be surpassed by some good-old-fashioned co-opetition. Sure, it's fun to work toward a common goal, but it's much more entertaining to smack your friend off a cliff into a pit of spikes, pound their fighter into the dust, or watch as your infantry lays waste to their base. Here are ten games that encourage competition so thoroughly that even the best of friends will end up plotting against one another. And I'm just fine with that, because these games are also so good that you're sure to keep coming back trying to one-up your buddy. Nothing forges friendships like devious scheming, right?
If you know of a competitive multiplayer game that didn't make the list, be sure to let us know what's great about it in the comments below. Better yet, if you've got a particularly hilarious story about a game that you'd like to share, post away.
LittleBigPlanet 2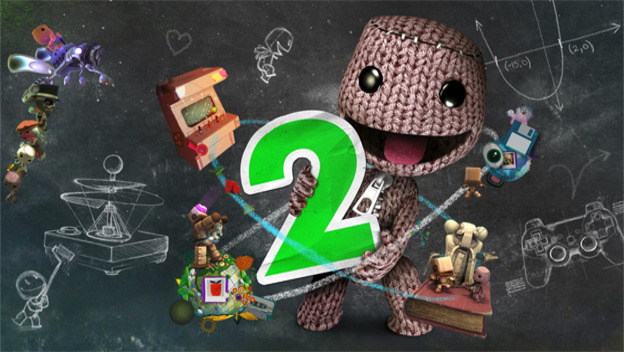 The only thing better than just knocking your friend into a pit of spikes is picking them up with some Grabinators, throwing them through a field that strips them of their grappling hook (their only possibility of escape), and seeing them land firmly in a pit of lava. Cute as he is, SackBoy has got some serious talent in the field of trickery, and the brilliant 2.5D platforming system of Craft World is the perfect setup for some gadget hijinks. If the story levels aren't enough for you, you'll find a near infinite archive of player-made levels available for free online, which means you'll be zapping, bashing, and explode-inating your friends until your thumbs hurt.
Borderlands 2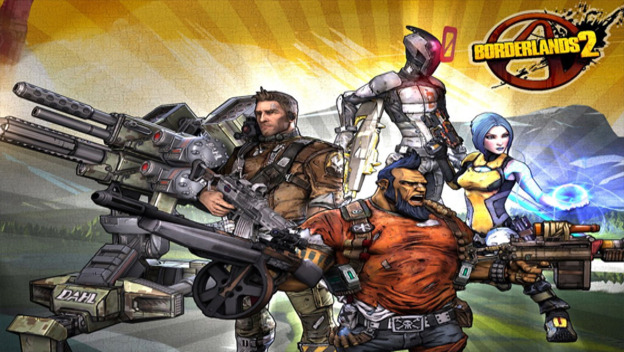 GearBox has now brought us nine different vault hunters to explore Pandora with, but getting a band of friends together ups the mayhem and fun exponentially. And in a game governed by loot, the only thing more powerful than a Seraph Guardian is gun envy. All it takes is one orange-grade shotgun and entire parties will be gunning at each other's throats, explosive collateral damage in tow. Rockets will fly, grenades will dot the landscape, environmental kills will be exploited, and dozens of Scooter's rides will be sent careening off cliffs. Oh, the joys that follow the discovery of powerful weaponry when surrounded by envious friends.
Portal 2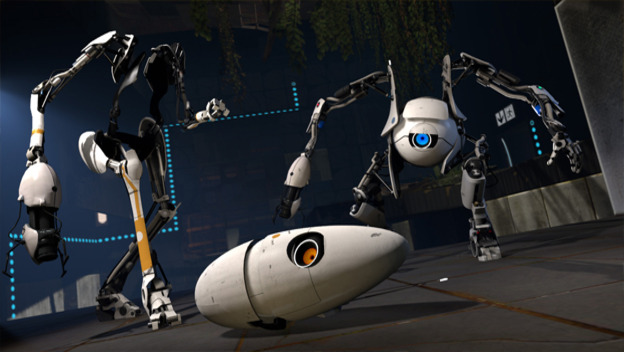 It's no secret that the bigwigs of Aperture Science are diabolical mad scientists. Portal's primary antagonist is a psychotic A.I., after all. Lucky for us, that same thinly-stretched psyche carries over into the co-op level design of Portal 2. Cast as test robots that are quirky by nature, you and a friend will be subjected to more than just brain-teasers throughout your laboratory days; you're sure to encounter oh-so-tempting buttons and lasers with which to annihilate your partner in puzzling. There's even a level based on "trust" in a friend as they navigate you through a vertical maze controlled by buttons that raise and lower platforms. Needless to say, the option of crushing my friend into flaming bits while cackling maniacally was far too tempting. I'm sure others followed suit.
Minecraft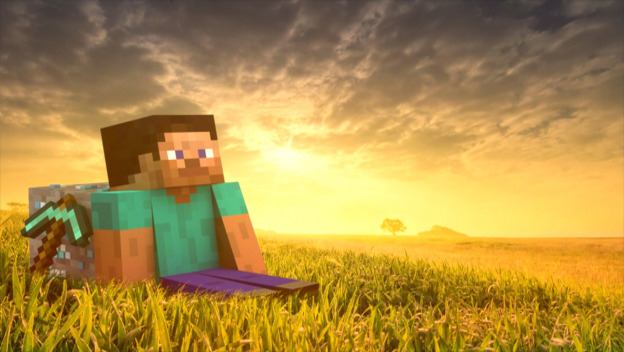 The dangerous elements of Notch's sandbox creation are so plentiful and easy to exploit that in-game pranks have been turned into a science, if not an art. You, an evil and creative player, have the ability to make exploding Creepers appear in a friend's home, flood their entire domicile with lava, or even rig their freaking door to cause a cataclysmic explosion. How can you not take advantage of that kind of opportunity? And that's to say nothing of plastering a friend's build in colored wool blocks or simply hording their items away—but you can be much more extravagant than that with Creepers at your disposal.
SoulCalibur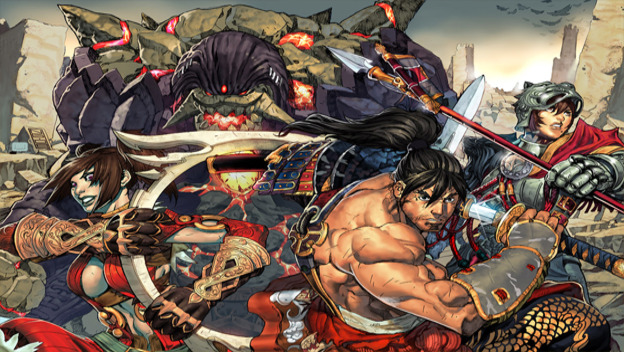 Fighting games are known for their focus on balance, and SoulCalibur is usually just as attentive. Usually. But NAMCO's occasional oversights add extremely broken "spikes" in character strength that lead to matchups that are aggravating in all the best ways. Whether it's Nightmare's ridiculous range, Maxi's broken combos, or classic ring-out abuse, this fighting formula is filled to the brim with unfair variables if you dig deep enough. And that's what many fans—myself included—love about the game. I'm not much of a fighter fan, but I can get behind digital rivalries any day of the week.
RC Revenge Pro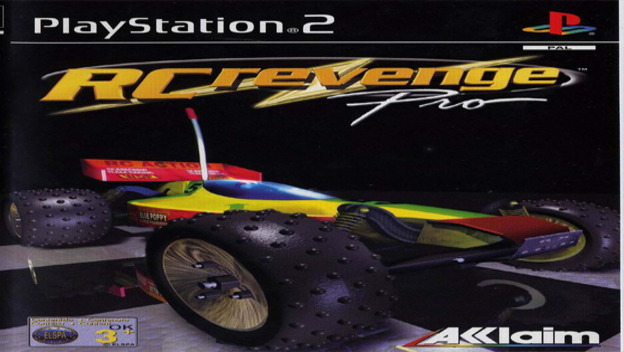 RC Revenge Pro is one of the most laughably unbalanced kart racers in history. As the name implies, you play as remote-controlled vehicles. What you may not know is that you'll be racing through a landscape of outlandishly weird levels (that surely required hallucinogens to create) armed to the teeth with overpowered versions of kart weaponry classics. Rockets take out every other vehicle, unique vehicles have access to boost items that are roughly triple the strength of the norm, and one kart in particular is able to distort other racer's controls to a degree that invariably sends them spiraling into a wall.
That last vehicle may or may not be my favorite, by the way. I swear I play it because I like the way it looks.
Super Smash Bros.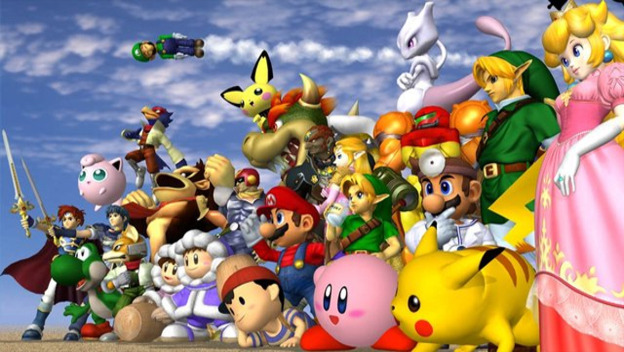 No matter the version or console, Nintendo's mash-up fighter is always a reliable recipe for laughs. With dozens of fan-favorites to choose from—all armed with creative items and movesets—you'll have a hard time running out of things to do in the skill-based world of SSB. Pokéballs and homerun bats run amuck, C-Pad attacks are abused, and anyone who plays Metaknight will instantly become the object of everyone else's rage.
That, and there's nothing quite like a quality box kill.
Rayman Origins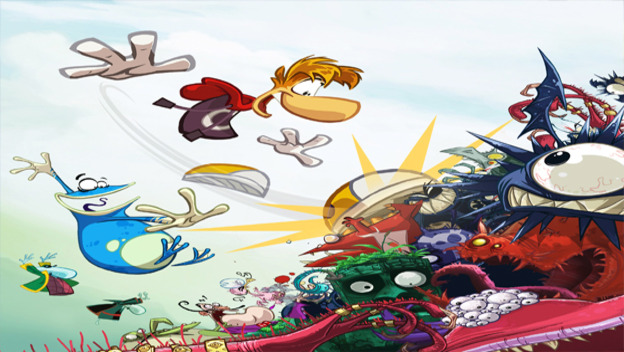 Rayman's current-gen reimagining proved to be some of the best platforming and multiplayer fun we've had in years, but those two variables don't always mesh neatly when four players all get in on it. When you and three friends are all tearing through the gorgeous 2D levels at once, you're sure to end up smacking each other around accidentally. But the multiplayer shenanigans really begin when you start doing it on purpose. With four characters crammed onto the same level path, being one button away from sending player three into a wall of deadly vines is just too easy.
Mario Kart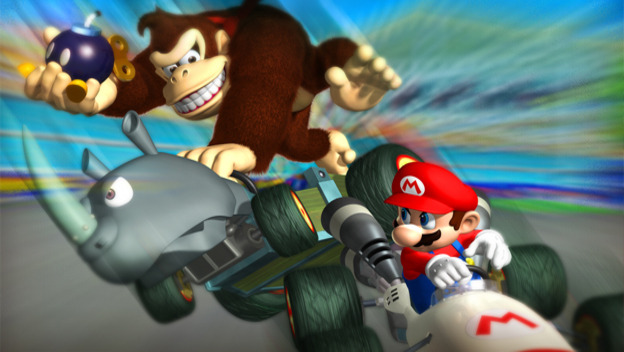 Kart racing is a timeless formula for competition, and nobody does it better—or more frequently—than the king of Nintendo himself. Although I'm quite fond of Double Dash on the GameCube, any Mario Kart titleis sure to stir up the conniving personality in everyone. One sabotaged boost ramp later, and you're suddenly sharing a couch with tyrants, all competing for the golden glory awaiting the first to cross the finish line with ferocity akin to all-out war. And with a spread of power-ups at your disposal—including colored shells, banana peels, and James Bond-style oil spills—heads will roll and controllers will fly.
Mario Party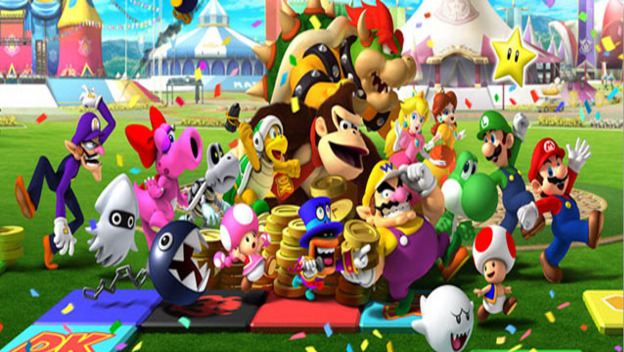 The party game whose installment count is quickly rivaling Final Fantasy, Mario Party is the absolute epitome of co-opetition. Arguably the best thing about these games is just how many items players get to fight over; coins, stars, roll-boosting and star-snatching items, just to name a few. You can only get that kind of variety from a platforming expert, and Mario certainly delivers. The iconic board game-inspired gameplay leads to impromptu partnerships and star thievery, and with plenty of Nintendo-inspired worlds to play in, this is arguably the greatest multiplayer addition to Nintendo's vast repertoire.