Although MMORPGs are sometimes considered a dying breed, the popularity of Guild Wars 2 proves that the genre still has a solid following. The scale of these games is unique to the genre, but there are plenty of realms, characters, and combat systems that more than fit the bill to become massive, multiplayer, and online. So, here are ten games that would make fantastic MMO universes. (We're not talking strictly MMORPGs here.)
Be sure to let us know what games you think could match the grandeur of Guild Wars 2, World of Warcraft, The Secret World, and the like, or if there are some entries on this list that you flat out disagree with. There are plenty of titles out there with the lore and plot that fit the bill, but we can't possibly fit them all in one Top Ten list. So help us fill the gaps in the comment section below.
Pokémon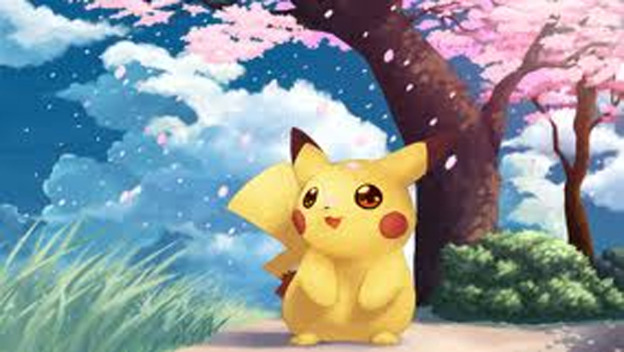 As great as the Pokémon franchise is, it could seriously use a 3D facelift. Pokémon X and Y look quite promising, but an MMO world packed with hundreds of thousands of trainers would definitely have more to offer. Enemy variety is virtually endless, there are already plenty of towns to recreate, and there'd be plenty of player guilds in the form of gyms. I don't think a red bike will suffice as a mount, but I'm all for chasing Legendary Pokémon through a proper continent—if only we had hundreds of giant monsters to ride.
Borderlands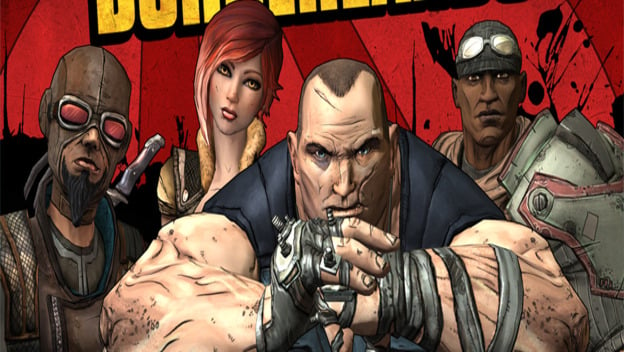 Twice now, Pandora has brought us four well-designed characters to play through an enormous landscape with. But I see room for more. Gratuitous gore, brilliant humor, and bizarre characters aside, one of the best things about Borderlands is tweaking your skill tree to fit your playstyle. We've all had thoughts like "This skill goes with this gun, which will set off this kill-skill, which will boost the power of my unique ability, which will up my badassitude by 96.5%!" This is fun in and of itself; the branches of each vault hunter's skill tree mesh together very well. But some of the best combinations I can think of aren't allowed, because I'd have to mix Lilith and Axton together. That's why I want to see my own vault hunter who I can customize down to the last scar and kill-skill. Add in some dungeon-ized arenas (we might need to borrow yours, Torgue), one of gaming's most-loved weapon systems, and the increasingly complex Seraph Guardians cast as raid bosses, and Pandora would be looking better and more multiplayer-y than ever.
Star Wars: Battlefront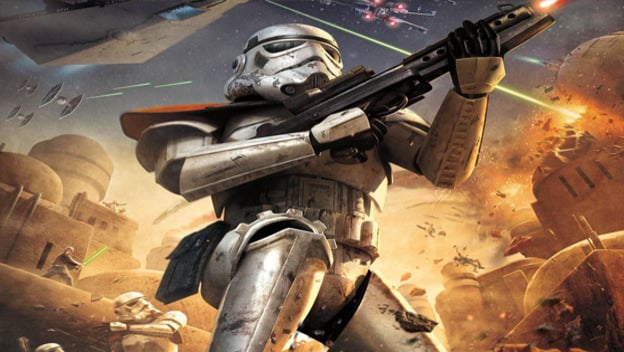 The fact that I even have to mention this one is just plain sad, since that means there isn't a Battlefront MMO yet. The strategy elements are already fleshed out, there's enough lore in Star Wars to make five MMOs, and the infantry system is just begging for customizable skill trees. I'm not asking for eight stats per soldier; just make it more in-depth than Binary Domain's system.
Picture this: four-way, free-for-all PvP combat on an enormous map; each player is in command of one faction, each with 150 allotted troops to be allocated in various classes; all four players are competing for control of resources and command posts, and you can play one unit in third-person mode until death with a three-minute durationand two-minute cooldown on the ability.
There's enough content there to make a strategy RPS so grand that even PlanetSide 2—though it's a bit more shooter oriented—would quiver in fear. Not only that, but it's Star Wars! Can you ask for a larger target market in the entertainment industry?
Dark Souls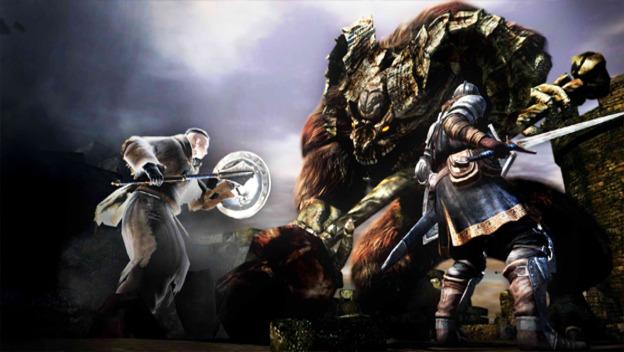 Though lauded for its crushing difficulty, well-executed Gothic-revival aesthetic, and brutal medieval combat, Lordran's multiplayer is painfully average at best—which is a total waste, since it could be so much more. If there's one thing the MMO market needs, it's bigger and better bosses. And no game is better at making you feel tiny than Dark Souls. Staring down Gaping Dragon, Ceaseless Discharge, and Seath the Scaleless is daunting enough, but if these behemoths were scaled up to match a party system, we're looking at some nigh-insurmountable challenges; and that works for me. I doubt I'm the only one who wants to see an MMORPG with more pound-your-face-in-difficult bosses, and I know I'm not the only one who would enjoy taking on those bosses with friends.
The character and weapon systems of Dark Souls are complex enough to satisfy even the biggest RPG junkies, and the classic combat triangle—magic, melee, and ranged—is just waiting to be expanded on. But with three spell types and dozens of weapons to choose from already, expanding any further won't be easy. Add that to a world governed by risk-and-reward scenarios, limited resources, and horrible, horrible dying, and you've got one enticing box of chaos that would turn the MMO genre further on its head than Guild Wars 2.
Kingdom Hearts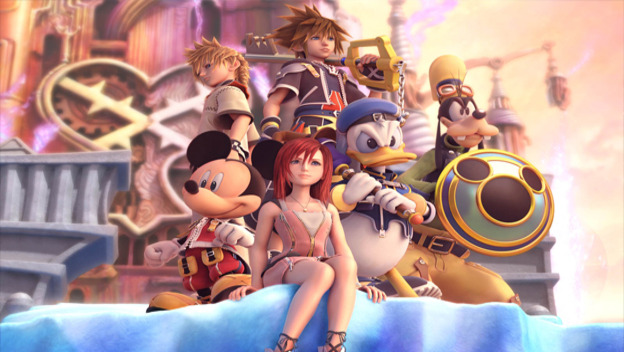 As one of the most-loved series of all time, Kingdom Hearts is a fairly easy pick. With great characters, fast-paced combat, one of the most tightly-knit storylines to date, and an enchanting soundtrack, it's tough to dispute this JRPG's rise to MMO glory. There are enough Keyblades to equip an army (much less a party), plenty of minigames to turn into random events and mini-quests, and an inexhaustible supply of Disney characters to liven up the world. It's massive, alright? Now let's make it multiplayer and online.
Persona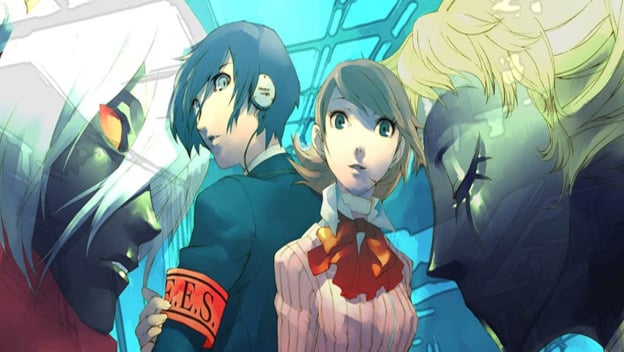 It wasn't easy to narrow the MegaTen franchise down to one branch, but Persona's characters won out over Digital Devil Saga's craziness. These games have a unique balance of RPG and Sim gameplay that, combined with several anime elements, makes for a diverse and engaging experience that keeps you coming back. Not only that, but the dungeon-crawl exploration and intuitive combat system keep the action-hungry players plenty entertained. Being able to offer something for everybody is pretty rare for gaming, but it's even more impressive coming from a JRPG. With enough characters (and Personas) to form the basis for dozens of character builds, quest arcs that can put any modern MMORPG to the test, and Diablo-rivaling dungeon-crawl goodness, Persona has a solid foundation to be a lengthy MMO.
Valkyria Chronicles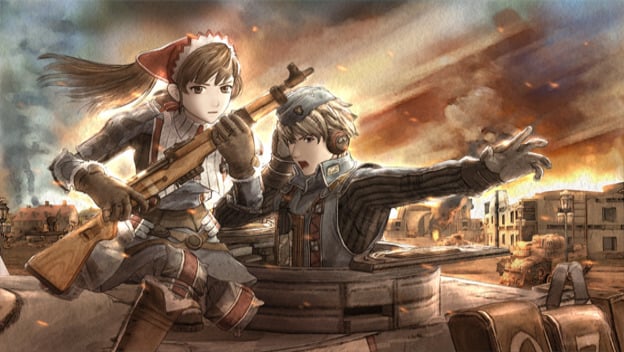 Strategy RPGs are far too scarce in today's gaming industry, so fans of the genre should treasure the gems we're given. Valkyria Chronicles is one such gem, and it needs to be an MMO. Don't get me wrong, the gameplay that we've all come to love is incredible; the game is chess meets military tactics, not to mention the impeccable voice acting and gorgeous art style. But being unable to battle and outwit actual players is just plain limiting. More accurately, it's psychological barbed-wire .
And honestly, it wouldn't even be that hard to design. It's already a brilliant RPG, and with dozens of playable characters, it's fairly massive; it just needs to be made massive-er. The in-game skirmishes would be a great focus point, since they are the perfect setup for PvP. What better way to encourage competition than rewarding participants with spendable EXP? Players could even compete to unlock new recruits to expand their squad, or upgrades for their gear. Sure, the turn-based combat would limit the matches to the low single digits—lest you die of old age before it becomes your move again—but that's more than enough in my book. A multiplayer take on Valkyria Chronicles, be it cooperative or competitive, would add the much-needed human element to the mix, and would surely prove to be a stunning game.
Infamous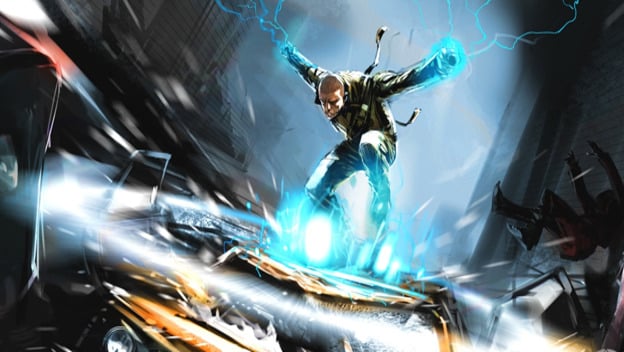 Sucker Punch set up one of the most promising super hero scenarios we've seen in years with Cole's story, and I would love to see the concepts therein blown wide open and applied to a City of Heroes-esque MMO. The karma system would work perfectly when interacting with quest NPCs, and the class system is practically spelled out. We've already seen lightning, ice, and fire, so adding earth and air to the mix is a no-brainer. If all fiveof these conduit classes were given unique attacks and abilities, there'd never be a dull moment in this comic book universe. Blast shards could be used as currency, your rooftop base could function as a hub or bank, street gangs could function as guilds—oh it's perfect. I don't care if we have to open two Ray Spheres; let's make it happen.
Kingdoms of Amalur: Reckoning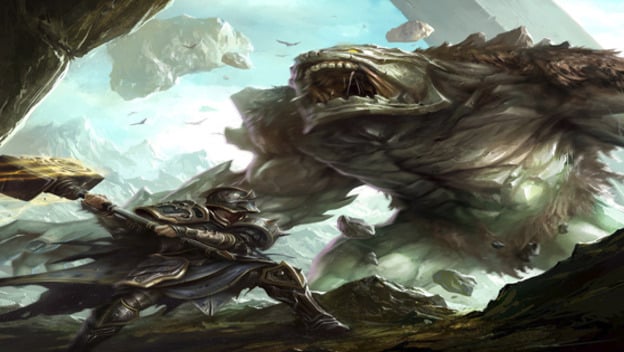 Kingdoms of Amalur will always have a special place in my heart for combining two of my favorite genres—RPG and hack-and-slash—into an awesome RPG experience with incomparably fluid combat. Being able to pair attacks and spells from the Finesse, Might, and Sorcery trees is some of the most fun I had in 2012, and that same fast-paced combat would make for some intense and diverse PvP action. Some depth needs to be added to the crafting skills (blacksmithing, gemcrafting, and alchemy), and the difficulty desperately needs an increase, but the weapon system checks out. The Chakrams alone are practically a free pass in that category.
Darksiders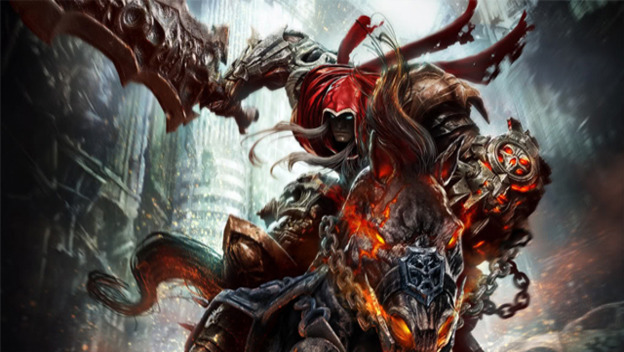 And speaking of doomed games…
The Four Horsemen are a woefully underused bunch, but THQ's Darksiders has made good use of the brothers thus far. Sure, the franchise is probably going to end up in gaming limbo since THQ went under, but its value is still there. The first and second game incorporated elements from several genres—adventure, role-playing, hack-and-slash, puzzle, platformer—into a cohesive and varied gameplay experience, and I'm confident that a more extensive adaptation of the Horsemen's plight could do the same.
We've got three worlds (that of the Angels, Demons, and Humans) to take classes from, and there are plenty of greatswords, scythes, hammers, and all things sharp and deadly to go around. Plus, there are enough boss-worthy goliaths to make even Team Ico jealous, not to mention the most badass mounts in gaming history.We've already seen two brothers in action, and I can't think of a better way to spread the war, death, famine, and pestilence (that sounded like more fun in my head) than pulling this franchise back from purgatory and packing it into an MMO.