Throughout video gaming there have been Easter Eggs hidden for us to find. Some of them were deliberate and others were glitches or even things that were supposed to have been removed from the game but parts still remain. Whatever they are, it is a mania to some of us to try and find them. But sometimes, you find something you wish you hadn't. These are a few of those Easter Eggs that really are just a little creepy–for a whole lot of different reasons. So in no particular order, here we go.
Monkey People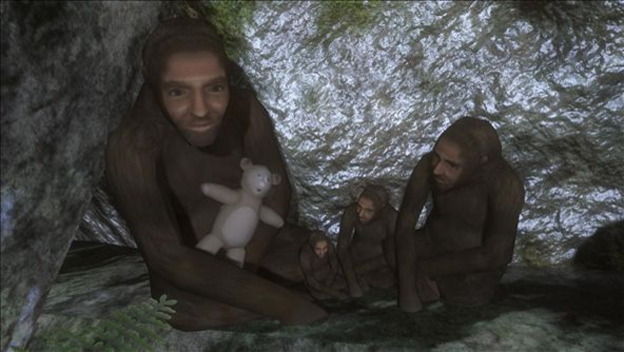 Halo has become one of the most notable gaming franchises ever. One of the things that it has become known for as well is its Easter Eggs. Things like skull hunts and glitches are to be found in nearly every iteration of the series, but in Halo 3 , there is something truly random and a little disturbing. In the very beginning of the Sierra 117 level, kill all the Jackal Snipers from beginning to end and then return to the beginning of the level. On your right there will be an elevated area that you need to jump up to. Once you get there, get on the wall to your left and walk until it ends. Once you reach the end, look around. You'll see a small family of monkey people, the largest of which is holding a teddy bear. They don't move and you can't kill them, but interestingly if you shoot them, they bleed.
No Children Allowed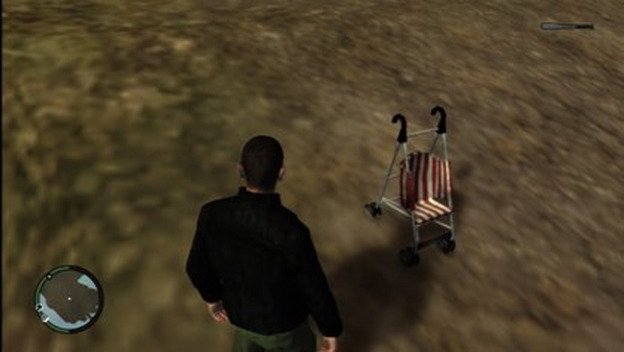 Interestingly enough, this Easter Egg is simple to find. Actually it's not even hidden, but the reason it is there is what is the most thought-provoking and creepy part of finding it. In Grand Theft Auto IV , count how many children you see in the game. Go Ahead, count 'em. You won't find a damned one anywhere. Not on a playground, not near a school–you won't find them anywhere. So then you're strolling down the beach on one of your many killing sprees that end in you running from the cops and military waiting for your star rating to drop and suddenly, while enjoying the ocean view from the beach, you find en empty stroller. Why is it there? What happened to the child we assume was in it? Is its placement on the beach evidence of the fate of the children of Liberty City?
Who Are You Running From?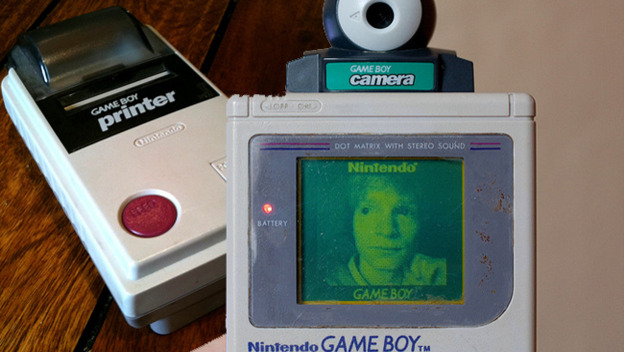 This one is an oldie but goodie, and honestly only a few of us may have ever experienced this one as the peripheral to be mentioned was a monumental failure. This may be one major reason why. The Gameboy Camera released back in the early nineties and was all the rage for a very short time. You could take your picture and display it on the Gameboy screen. That was a big deal back then. You could also hook up another ill-fated peripheral called the Gameboy Printer and print out your pics to show your friends. One of the cooler features was that you could edit your pics before printing them. But one of the options wasn't like the rest. The "Run" option twisted and distorted your photo randomly and then displayed it with the words, "Who Are You Running From?" Add that to the fact that the Gameboy Printer would often distort your photos for no reason as they printed, leaving them looking scary as hell.
Jam Sessions From Hell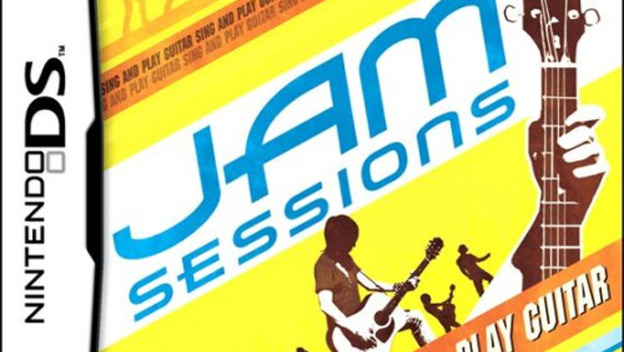 Games like Doom and Dead Space are games that you would expect a scare or two from. But Jam Sessions for the Nintendo DS? Maybe not so much. But try this. Let the A6 guitar chord ring out and don't play anything else over it. Be patient and you will hear a whisper of a voice say, "Forgive Us." Now, if that wasn't creepy enough for you, one of the game's developers claims that it was actually the phrase, "tsugi ikimasu," which in Japanese means, 'next.' We suppose it is a sort of creepy way to get you to play the next part or to keep things moving. But I played this game at night, in the dark and when I did it I was actually in the process of falling asleep. That made the experience that much more creepy to me.
Haunted Castle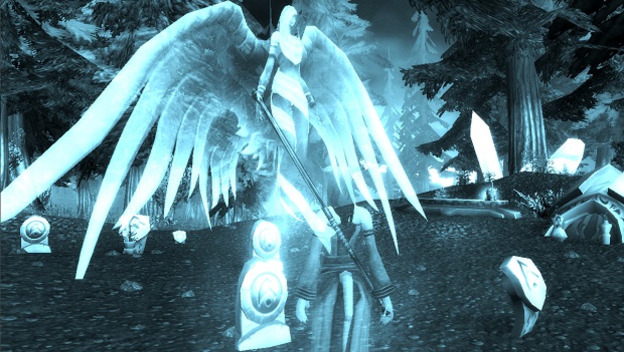 Here's one for all you WoW gamers out there. I read about this one and had to go find out for myself. Before World of Warcraft ever emerged, the games were just called Warcarft . They were not multiplayer games. They weren't Big-ass MMOs. All they were was a series of strategy games involving human wars with orcs. They were fun but were in no way as fun as WoW became. In the Ruins of Lordaeron (over the undead capitol), once you enter the main castle area you can enter an abandoned throne room. This castle is from Warcraft III . Crank your ambient sound volume in this room to hear the voices of the long dead. Then head out into the courtyard and use the 'detect invisibility' spell. You will see the souls of the dead wandering around the castle. Their voices and actions are playing out the last moments of a doomed city. You'll have to find out for yourself what the backstory is (you're welcome, Blizzard).
"I Don't Want This!"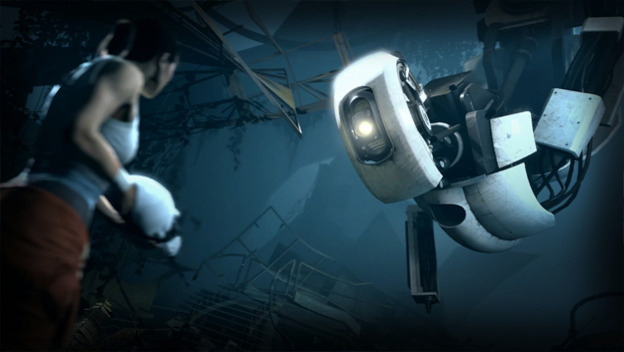 In Portal 2 , there are a number of disturbing things to be found. Like the schizophrenic ramblings of Doug Rattmann, who apparently lives in the walls and is responsible for most of the graffiti around the labs in both games. But honestly, the most disturbing thing in Portal 2 isn't really even in the game. It is buried within the sound files of the game. It is the voice of Caroline protesting the fact that she is about to be turned into GLaDOS. But the fact that she sounds like she's being raped isn't even really the creepiest part. J.K. Simmons, the voice actor who gave voice to Caroline's boss, refused to even record his half of the dialogue that would have occurred in this omitted scene because he said it was just too disturbing.
Left Behind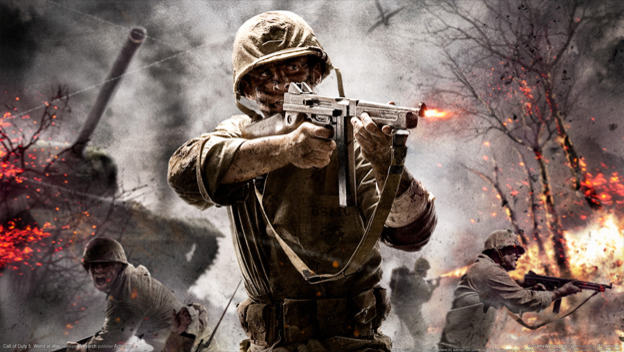 It's no secret that war leaves its mark on both the living and the dead. Stories have been told all over the world about trapped spirits haunting a place following a battle or the spirits of tortured souls still hanging around concentration camps. These sites of absolute atrocity have always been the places you can hear about ghost and ghouls. So it really shouldn't be a surprise that there is all kinds of scary crap in the Call of Duty series of games. Strewn throughout is evidence of the souls left behind by the evil of war. Like in World at War , you can hear the disembodied sounds of piano in one house, you can hear Russian Army Rallies and you can even hear a speech by a ghost Hitler. And in CoD: Finest Hour , there is a freakin' ghost kid hanging around a crib in one of the darkened rooms of a house. Other players lurking around to kill me at a moment's notice? Cool, I get that. But ghosts in an intense combat shooter? That was unexpected.
You're Target is a Ghost, 47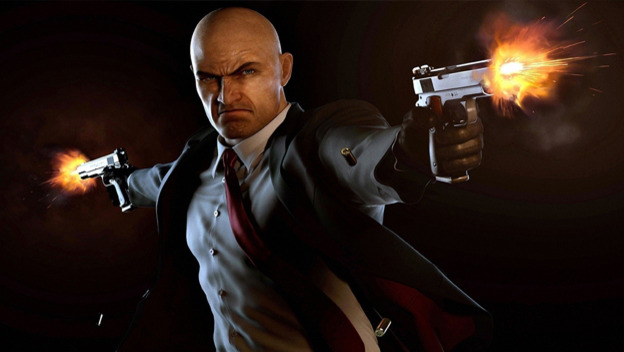 The awesome thing about the Hitman games is that, for the most part, they offer a pretty solid amount of realism to their action and gameplay. Sure it may be a little stylized at times, but it's still pretty damned realistic. But in Hitman Contracts , there is a mark that you cannot kill. Mainly because they are already dead. In the "Traditions of the Trade" mission you are in a hotel trying to find a device and kill a bunch of people. But find this Easter Egg and you will realize that you aren't the only killer that's been in this place. As you move through the hotel, you'll find a door that tells you that wing of the hotel is closed. But if you pick the lock while no one is watching, you can enter the wing, and if you move quickly enough toward the end of the hallway, you'll see a ghost slip right through the wall in front of you. If you keep going, you'll find a cop that tells you why that spirit may be hanging around. If you want to see what the ghost looks like, go into the bathroom of the room where the ghost's body was murdered and look in the mirror.
The Heart of Happiness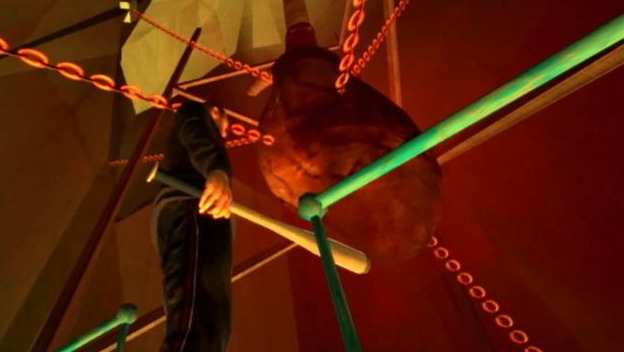 In Grand Theft Auto there's already so much stuff to find and so much ground to cover that you could literally waste your life away trying to find it all. But there is one Easter Egg that when I heard about it, I had to find it. At the Statue of Happiness in GTA IV (which bears a frightening resemblance to Hillary Clinton–the implication of which is nightmarish in its own right), you will find a door on the upper level of the base that says, "No Hidden Content This Way." If you open that door, you will find a giant, beating heart suspended by chains hanging in the center of the statue. If you try to kill it, you will fail. And if you ramp all the way up to using the rocket launcher on it, the only thing you will accomplish is murdering any unsuspecting pigeons that happen to be roosting on the statue's exterior.
Now I Am Become Death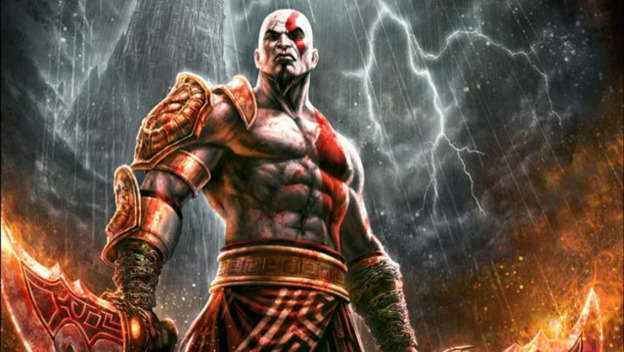 We all know that Kratos is really only good at one thing…killing. So it's no real surprise to hear the words, "now I am become death, the destroyer of worlds," in the game. But it's the way that you see them, rather than hear them that makes it a little creepy. Now before we get into how you see them, the origin of the phrase itself is from a sacred Hindu text called the Bhagavad Gita and it is found in the 11th chapter and 32nd verse of the text. But the phrase was most famously uttered by Robert Oppenheimer after seeing the test explosion of the first atomic bomb in 1945. So here's how you get to see it: in God of War II , trigger a secret orb stash in a dead tree on a secret platform atop the Hall of Atropos. Check it out. It's pretty awesome, even if it looks a little cheesy behind such a dark-looking game.