You may not have noticed, but being a parent is a big thing in video games right now. From The Last of Us to God of War , big games with stories about raising a child are "in," and that's likely because of how relatable the subject is. Gaming's primary demographic is 18-40-somethings, and the generation that grew up on NES and SNES is having kids left and right now. Some of us are going through the experience of raising a child for the first time. As a games writer and a young parent, I figured it'd be fun and topical to go over a few key points that, as a regular gamer, you may not have considered. Here are ten hot tips for gaming parents.
Watch Out for Your Controllers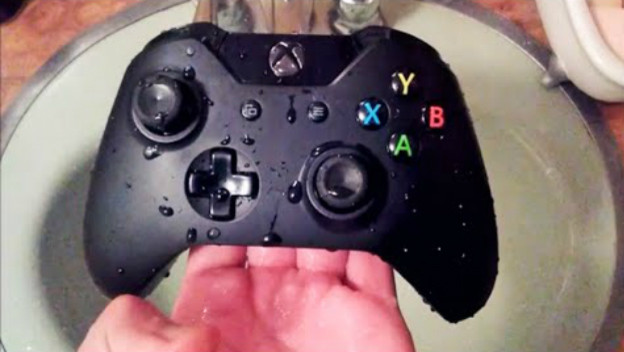 I always took great care of my games, but controllers were another story. They'd just live wherever they could be within convenient reach. Especially now that they're all wireless; it's so easy to just leave your pads on whatever surface is handy at the time you finally put them down for the night. If you anticipate living with children and the above sounds familiar, do yourself a favor and break that habit ASAP. Controllers are expensive. Also, they're impossible to repair when a cup full of juice gets knocked over on them.
Screen Protectors Are Essential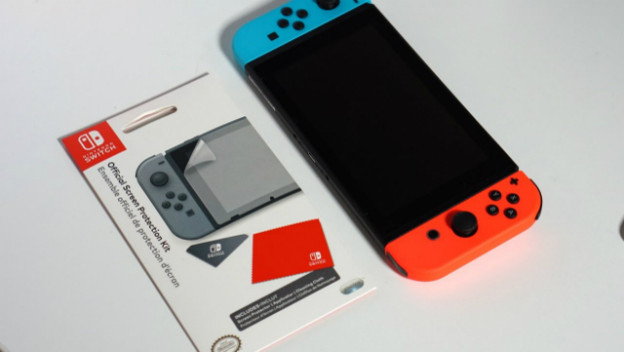 In a similar vein to controllers, you also need to be extra protective with screens. It doesn't matter how seldom you drop anything or how often your Switch lives in its dock. You need screen protectors, and you need screen-cleaning solution. The latter is almost more important than the former. It's easy to teach a kid to be gentle. It's less easy to keep their fingers as clean as the average adult's.
Stay Offline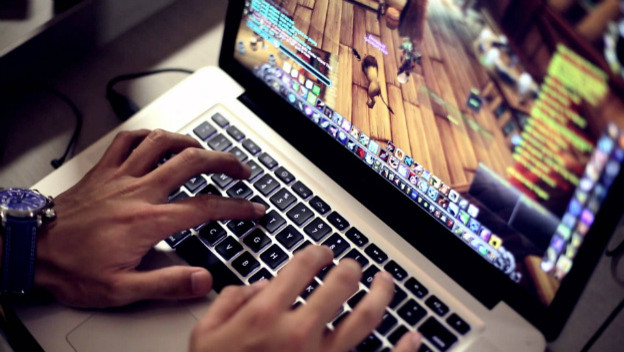 If you like to play games online, I have bad news for you. You're going to have to give it up, unless you're prepared to game all night and never sleep. If your game doesn't have a pause feature, you're going to go afk and often. And there's no waiting, especially if you're a brand-new parent. Even when you're playing a game you need to be ready to drop that controller at a moment's notice. Play un-pausable games responsibly.
Get Equipped with Mobile Games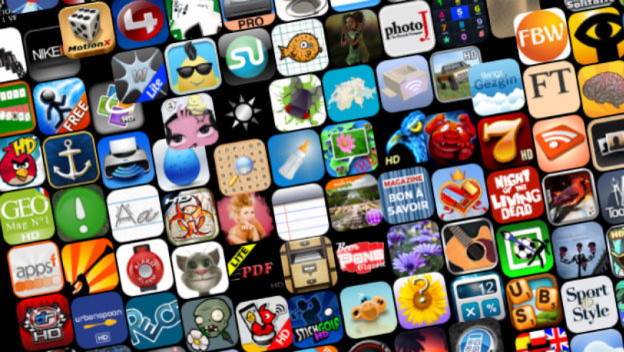 Speaking of pausing and getting up at a moment's notice, get some mobile games. Even if you think you hate them, you'll find yourself playing them eventually. Gaming in bite-sized chunks may be the best you can get during waking hours and having something fun and simple on your phone will fill that purpose nicely. Be on the lookout for games from the likes of Square Enix and Capcom, as their mobile game offerings are often console-like in quality.
Play RPGs. One-handed.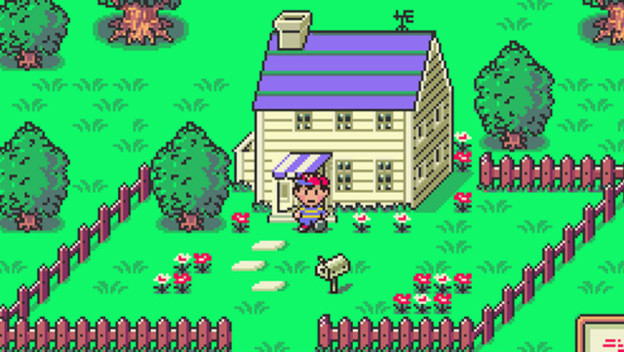 Okay, so you don't want to play mobile games. Fine. Play RPGs, then. They're easy to walk away from, and sometimes, you can actually play them easily with one hand. Take EarthBound, for example. You can use the shoulder button to get through things the way you can with the "A" button. That means you can grip the left side of the SNES pad and still navigate just fine. Certain other games also operate that way, so if you find yourself with a sleeping infant in one arm often anyway, figuring out which RPGs let you play with one hand is a good, often unspoken resource.
Retro Games Are Great for Sharing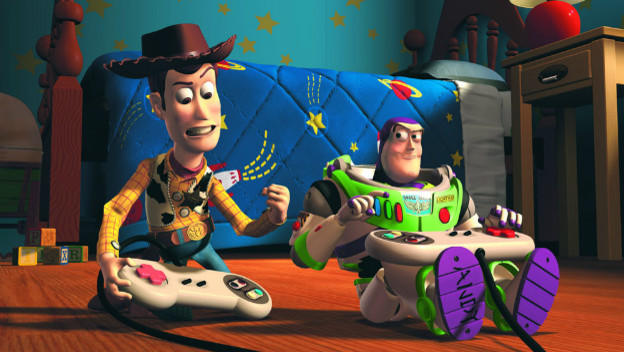 Eventually, your kid will get older and grow interested in games. But it's super hard for small children to play video games. It's motor control, it's hand-eye coordination, and it's even sometimes the size of the controllers. Unfortunately, game publishers don't really release console games aimed specifically at children anymore. All those have gone to the mobile space and are predictably laced with microtransactions. So, instead, consider a RetroN 5 or other cart-reading device and get some old-school kids games. Properties like Sesame Street , Thomas the Tank Engine , Mario and more have games on the NES,  SNES, and Game Boy that are aimed explicitly at those with small hands, slower reflexes and curious minds.
Co-op is Key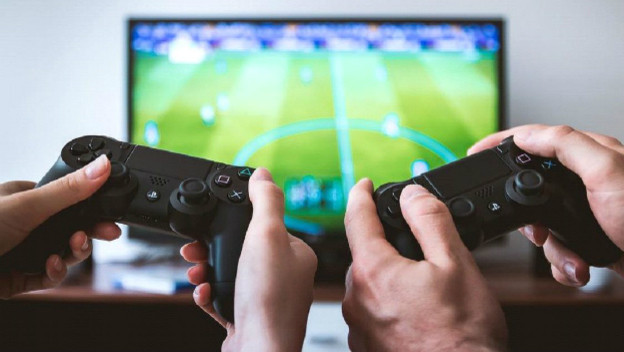 Eventually, the small one will move on from edutainment kiddo games and want something more complex. This is the perfect chance to introduce a co-op game, especially one that doesn't penalize players for messing up too much. Nintendo games like New Super Mario Bros. , Kirby's Epic Yarn and Yoshi's Wooly World are perfect for this. There is no pressure to excel and less frustration for you or your child.
Cheat Codes!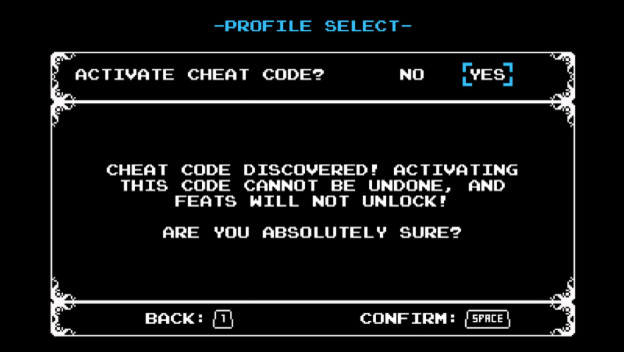 Sometimes a kid who's stuck between toddlerhhood and childhood just isn't quite physically equipped for more difficult games, despite definitely being there mentally. It's discouraging when a kid loves Super Mario Bros., but can't get past the first couple levels. But hey, if they never have to see the game over screen, it's not so bad! Don't be afraid to use cheat codes (or something like a Game Shark) to give your growing gamer a little assistance. Devices like the RetroN 5 even have chear codes built in, so it's easier than ever (especially if you want to keep it a secret).
ESRB Ratings Matter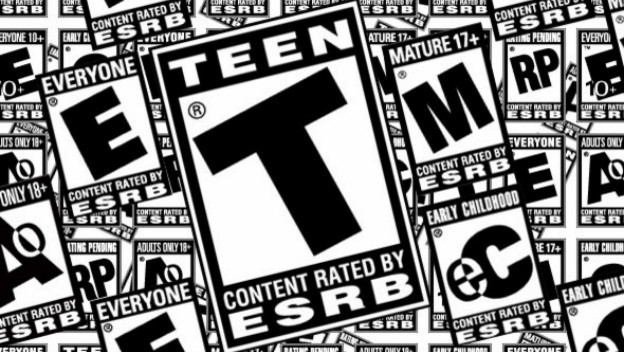 You probably haven't given a crap about ESRB ratings since the employees at GameStop stopped carding you. Perhaps even earlier. But when you have kids, you're going to have to have discussions with your partner and discussions with yourself as well. What are you okay with playing in front of your kid? What would your personal criteria be for when that can change? It's important to have these discussions and come to a conclusion. You don't want to look back and feel like you've messed up later.
Gamefly/Steam Sales/Humble Bundles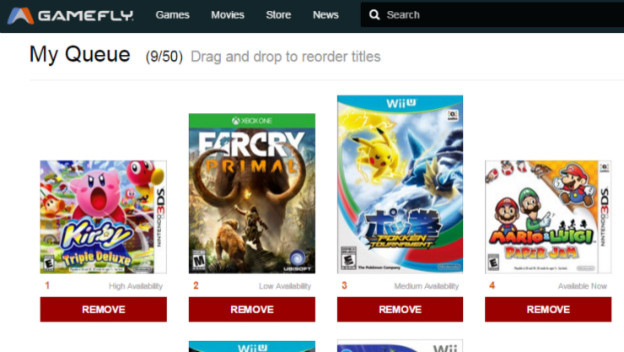 Life is expensive; taking care of yourself costs a lot of money. Now add one or more people who also rely on you for their well-being. It's not cheap to have kids. A lot of people struggle. But your life doesn't have to be over. You can be frugal, raise a kid and still maintain a gaming hobby, and there's nothing wrong with wanting that. Luckily, there are plenty of services out there that can help you out with that. Gamefly is basically Netlfix with games, letting you keep up with what you want to play (even new releases if you do it right) for a small fraction of the price of buying new games. Steam Sales are great ways to get games for loose change, and Humble Bundles are similar but also let you support the devs a bit more or give to charities. Use these to keep up with games without draining your wallet – you need the extra space for the other things that you can't avoid.