I recently read that Mass Effect 4 is halfway through production and that we should be seeing more very soon. While that makes me happy, it also makes me sad because the new Star Wars film is due out next year as well. So it got me thinking that there will most likely be some lame attempt at a Star Wars Episode VII game that will release concurrent with the film and it will be as bad as the Thor game was and then everybody will hate it and then start hating on George Lucas for 'selling out' and whatever other crap they say. But the truth is that we will most likely be faced with yet another crappy Star Wars game. Since Bioware worked on what could possibly be the ONLY Star Wars game worth playing, I thought I would take a minute to tell you why Mass Effect is Better than Star Wars …'cause it's true.
Nothing Like A Good Blaster At Your Side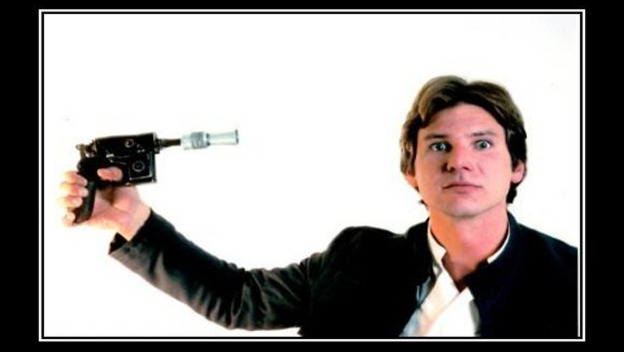 Weapons customization has become a solid part of the Mass Effect series. Not only does it give you the ability to set up your weapons for the specific way that you play, it also gives you the ability to carry however many or few weapons you choose. Mass Effect has also integrated the use of a melee attack very well. With the recent addition of the tech blade attacks, the weapon setup for ME puts it worlds ahead of Star Wars . Why would you want just a light saber when you could carry a shotgun, two pistols, a sniper rifle and a machine gun as well as have powers and tech weapons?
Don't Get Cocky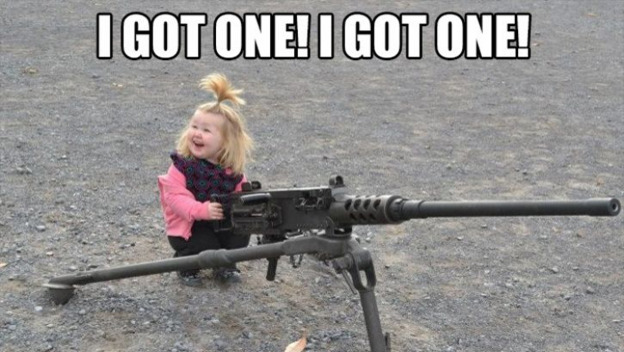 One of the main reasons that Mass Effect is better than Star Wars is the fact that you are in control of the main character and you drive the plot forward with how you play the games. Your attitude toward the other characters determines how the story will play out. If you are a jerk to people, they are less likely to be amiable to you but may often give you what you need out of sheer fear of you. Or if you are the paragon of Mr. Nice Guy, then people will love you and pretty much do whatever you want and in some cases, give you stuff you can't get by being an ass.
Made The Kessel Run In Less Than 9 Parsecs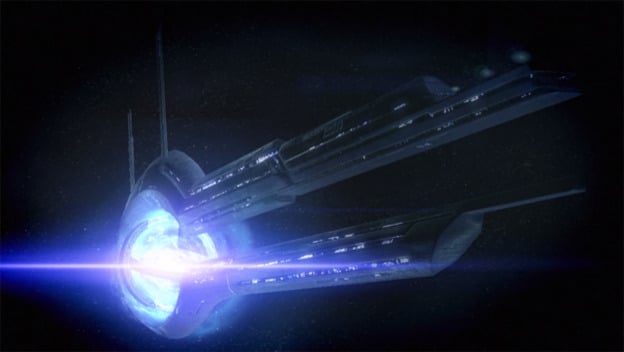 The Mass Relay System in Mass Effect is a vastly more efficient way to travel that waiting for your stupid, malfunctioning hyper-drive to come online. You simply walk to the galaxy map, choose a destination and then Joker plots your course, then engages the nearest Mass Relay and off you go. There's no waiting around for some wooly alien critter to hand you the right pair of spanners or wrenches so you can fix your own hyper-drive because apparently Wookies aren't really great mechanics.
Droids Don't Tear People's Arms Outa Their Sockets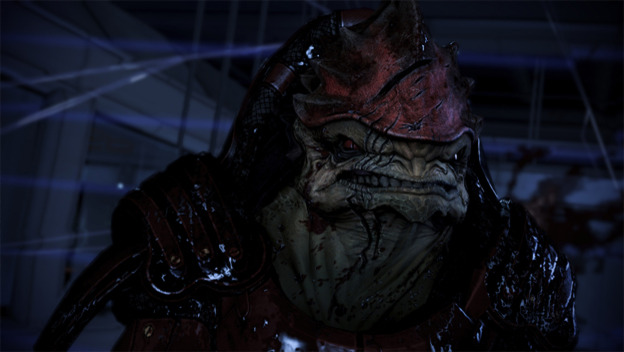 Wookiees may be strong, but honestly, I would rather tangle with a battalion of Wookiees than one Krogan. Especially not Urdnot Wrex. After all the damage and insanity that dude has gotten himself into and out of, I would much rather take my chances with a Wookiee. When the Clone Wars happened, the Wookiees did their best but were ultimately defeated. The only way that anyone could stop the Krogan was to make them sterile by pumping chemicals into the air of their home world.
The Force Will Be With You…Always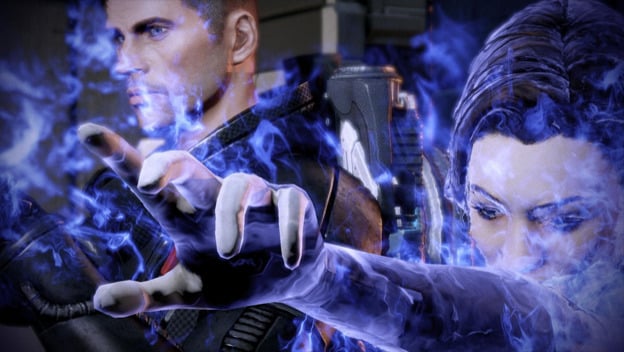 Yes it will. Biotics are always a better way to go than the mastery of some ancient hubbub that really only means you have a bunch of critters in your blood that allow you to tap into their power, not your own. At least with biotics, the training is simple. Acquire the necessary components to learn a specific skill and then assign it to your ever-growing queue of biotic abilities. Then to top it all off, you can combine your biotic abilities with that of your teammates to chain them together for an even more devastating attack. When have you ever seen Jedi do that?
They Aren't The Droids You're Looking For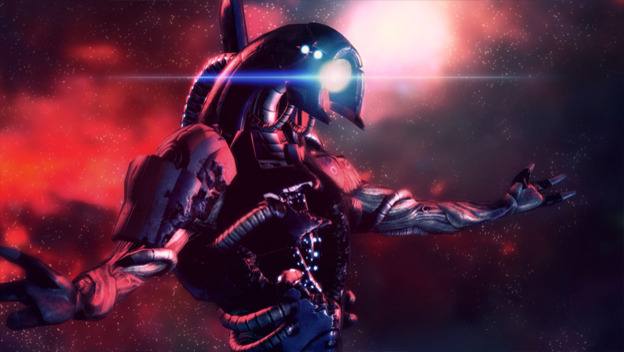 While the Star Wars galaxy may have droids everywhere and even a droid army fighting alongside the Empire, but the Mass Effect universe has the Geth. A sentient super-race of synthetics that have become the amalgamation of all life forms and races they have encountered. Not only that, but they operate with a hive mind, like the Borg of Star Trek fame. What one knows, they all know. What one sees, they all see. It makes it a little tough to pull one over on them because of this. Then add into that their adeptness at combat and stealth and you have a formidable enemy, not like the idiotic Trade Federation Droid Army.
That's No Moon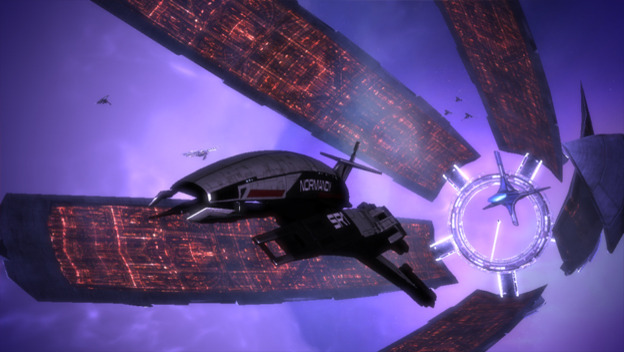 Star Wars may have had the Death Star, but Mass Effect has two great space-born cities. The citadel is a space-bound mega city that also happens to be the catalyst for the greatest weapon known to the galaxy. It houses the council that governs all the races allowed into its ranks. It even functions as a spaceport for any and all travelers brave enough to traverse the galaxy to find her. Secondly, there is Omega, the home of Aria T'lok and her crew of merry madmen. It is home to all sorts of criminals, degenerates, dealers and smugglers. Truly, you will never find a more wretched hive of scum and villainy than Omega.
I Love You/I Know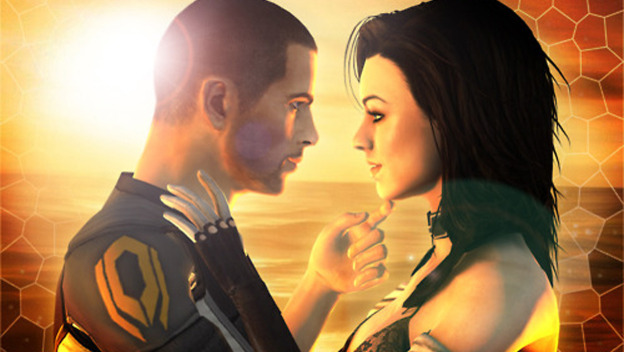 Han and Leia may have had an epic romance spattered with issues, but within the realm of Mass Effect , you have options. Those options can lead to some tense moments within the confines of your crew. No matter what you amorous fancy, there is something for everyone. Guy on girl, girl on girl, guy on guy…it's whatever. Anything goes, but be wary, no matter what angle you choose to work, there will always be a consequence to your action. Not everyone on board will be happy with your choice. Someone will always make some snarky remark about your love interests, but at least it's better than kissing your sister.
And Now Young Skywalker, You Will Die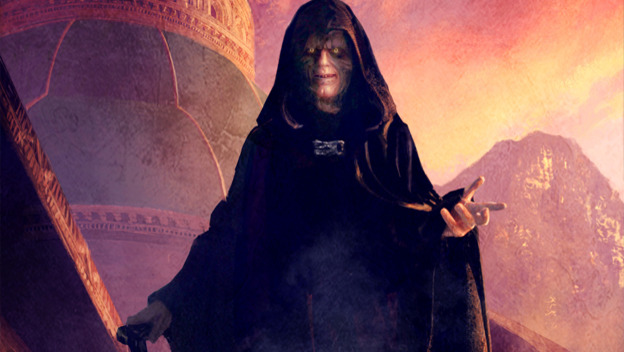 The Emperor is defeated at last by his own apprentice because he starts zapping the crap out of poor little Luke. Now, when Luke made it into the lair of Jabba The Hut and then to the Sarlacc pit, we were all pretty convinced that Yoda had taught him how to hold his own. Then all the electricity started flying and the Emperor was all like, "join us or die," and suddenly he's a sniveling weenie. It takes Darth Vader tossing the Emperor over a rail and into a reactor to save him. But in Mass Effect , you decide who lives and dies. You hold the fate of many in your hands and their lives are yours to do with as you please. Not even the Emperor had that kind of power.
No, There Is Another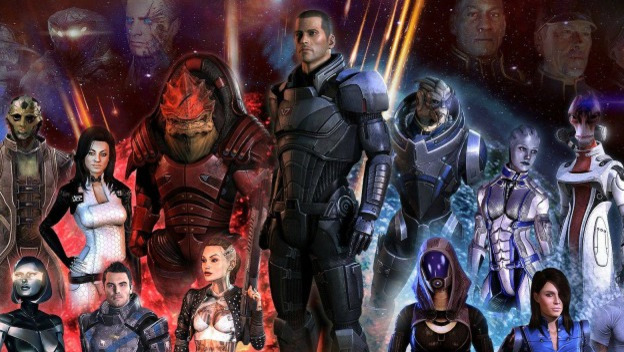 Star Wars has had six films, a ton of offshoot titles, films, videos, comic books and action figures, but no matter how far things have come, they just keep going. Originally released in 1978, Star Wars has been around in pop culture ever since, with very little signs that its popularity is slowing, but it took more than thirty years to get where we are now with it. Mass Effect released to the world in 2007 and has garnered a huge following in its short time on the scene. There have been three game releases under the banner-head, many fan films (some even featuring Shepard himself), action figures, videos and even comic books. So Mass Effect has effectively done in seven years what it took Star Wars more than thirty to achieve.
Conclusion: If you believe for one minute that I actually think that Mass Effect is better than Star Wars then you are an idiot. Star Wars is and always will be the greatest science fiction franchise in history. While Mass Effect has a great many things that I like better than Star Wars , all of them stem from the fact that I actually like playing the Mass Effect games, while there has yet to be a Star Wars game that I have played with such fervor. Star Wars is deserving of a good game, with characters that a gamer can invest in, not the drivel that has been forced upon us so far. In fact the very reason that I am writing this is to prove the point that Bioware should bring back the KOTOR series or at the very least be allowed to create a series like it using the new storylines or whatever they are going to throw at us with the new films. I am a huge Star Wars fan and it hurts me to write stuff like this sometimes, but the truth of it is that Star Wars –to be the amazing film franchise that it is–has only ever had two games that were really even worth playing, and they were both originally developed by the very team that brought us Mass Effect . Now I realize that Obsidian games picked up the dev responsibilities for KOTOR II but Bioware already had it all laid out for them. So truthfully, the ONLY way that Mass Effect is actually better than Star Wars is because Mass Effect actually has games that are worth getting invested in. Sorry Star Wars , but until you get a game worth playing, you lose. Oh, and no more lame online MMOs either, please.