I think Saints Row is a better game than Grand Theft Auto . Obviously, I cannot speak for GTA V , which has yet to release. But what I can say is that I have been playing both the GTA and Saint's Row series of games since both came onto the scene. And the truth of it is, I like Saint's Row better…consistently. You may not agree. In fact, I feel like the majority of you will staunchly disagree. However, I have some reasons for my belief, and hopefully, by the end of this–whether you agree with me or not–you will at least see that there are some things that Rockstar could do a little better.
Better Driving Mechanics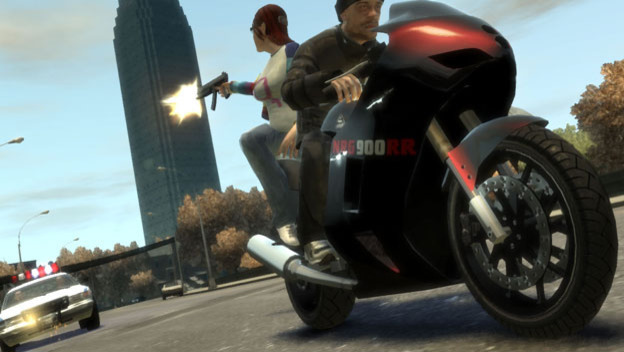 What I know about game programming you could fit on the end of a pool cue, but I do know when a game has solid physics and fluid motion. And truthfully, Saint's Row has a much better vehicle-movement engine than GTA . From top to bottom, aircraft to motorcycles, Saint's Row has a smooth model for racing, flying, wheelie-ing, jumping, and power sliding your way through its environments. Even when it's raining in the game, the power slides in your cars or on your motorcycles become more of a challenge to accomplish successfully. And to add a little more sweetness to excellent driving, you are rewarded for epic power slides and jumps and fun things like driving on two wheels and doing long-distance wheelies.
Over The Top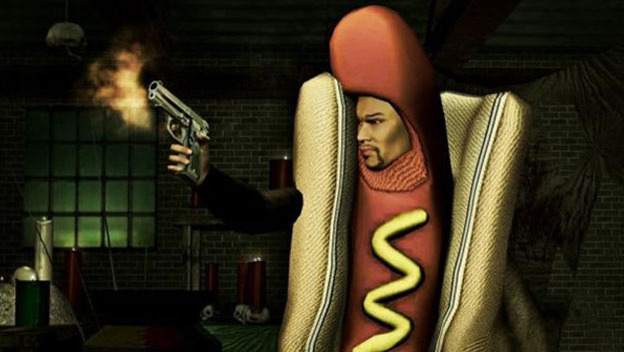 There is really only one way to describe Saint's Row : ridiculous. Everything about this series has been over the top: from crazy characters to insane action sequences to the appearance of the paramilitary groups called STAG in Saint's Row: The Third . There are epic bank robberies and luchador fights and gang hunts in seedy red-light districts. Saint's Row has everything that a good action movie would have. Guns, fast cars, explosions, jet fighters, wrestlers, boobs, rocket launchers, boats, aliens, VTOLs, boobs, pimps, opposing factions that turn on each other, and boobs.
Air To Ground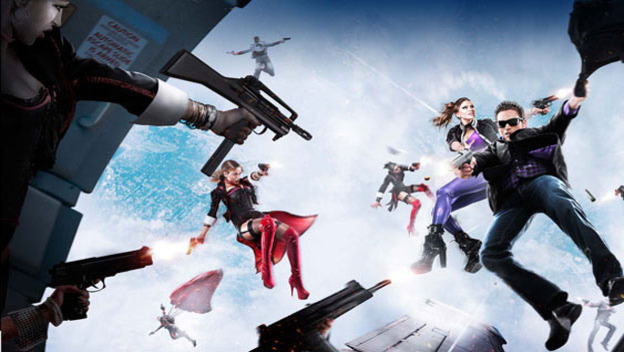 The one thing that I never really liked about playing GTA is the fact that I had to drive everywhere; I couldn't swim, and traveling anywhere was slow going. With successive titles, Rockstar started integrating things like aircrafts and the ability to swim–so most of my complaints were solved. Then I played Saint's Row: The Third and was given the ability to steal aircrafts and then jump out of them and parachute to safety. Or I could dive off of a high-rise building and use the parachute as a means of travel that's faster than stealing a car or running. Also, the ability to call in an aircraft drop by one of my homies is an excellent travel option in addition to car deliveries.
Vehicle Customization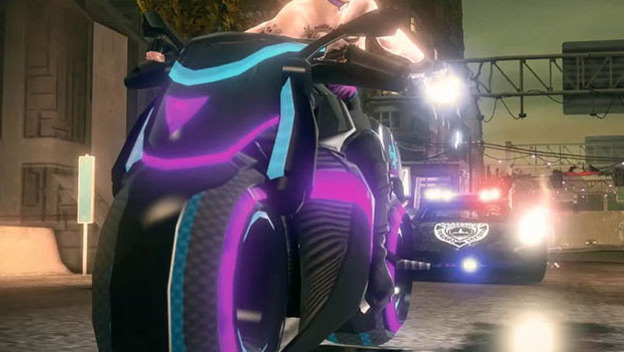 It is no secret that I love customizing things. Characters, cars, or whatever–I love it all. So when I realized how much more extensive customization is in Saint's Row than GTA , I was sold. For example, the cars in Saint's Row are nearly fully customizable. You can change everything: rims and colors, paint jobs, power trains, weapons, and durability of the frames. You can even add nitrous to most vehicles. I have literally spent hours rolling around and stealing new cars only to give them the full upgrade and customization treatment. I know that there is a certain level of customization in the GTA world, but truth be told, Saint's Row just does it better.
Continuity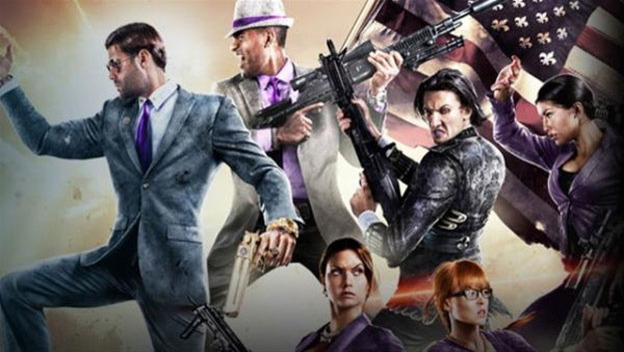 GTA attempts to get you to feel something for the characters in the games. But the truth of it is that most of the characters are just another name on a list of throwaway characters that Rockstar has lined up for subsequent titles. You get a basic backstory, and then whatever bit of story happens in the main game, and that's pretty much it. Throughout the Saint's Row series, you may not always be the same person, but you are always a Saint. We have followed the dealings of the Third Street Saints from the very beginning. And we have seen them through some trying times and ushered them into a new level of insanity with every successive title. To me, this just feels like a much better franchise progression model than a whole new set of characters and a half-assed story every time.
Homies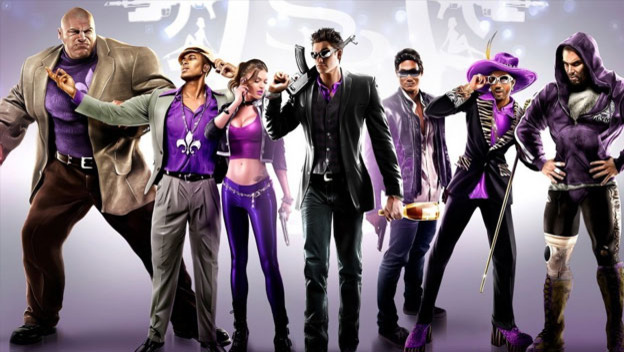 Saint's Row gives you the ability to unlock, acquire, and customize characters that will come to your aid in combat, in real time, by simply placing a call on your cell. You can also bring unnamed homies into the mix by the same means or by simply walking up to them on the street and giving them a whistle. There have been so many times in a GTA game where I had screamed for just a little backup. When the (insert expletive here) hits the fan, it's a little more comforting to know that if you are getting your butt handed to you, you can always call in the cavalry to help bail you out. Or at least, they can come in and keep your enemies at bay while you make your escape.
Adult Humor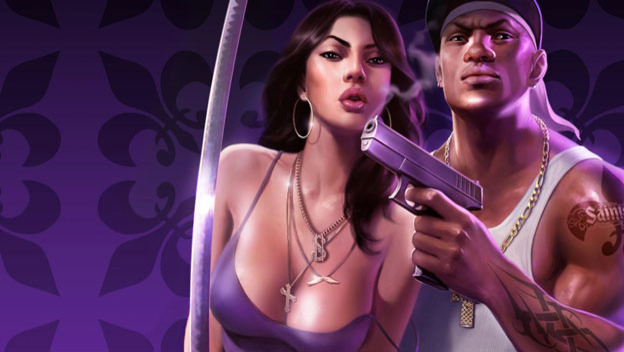 Since the people playing both of the series should be consenting-age adults, there shouldn't be any reason that adult humor can't be everywhere. Now, I realize that there was the bit with Burt Reynolds in GTA: Vice City and that there have been others. But when has an enemy come running at you, screaming his/her head off, while wearing a gimp suit and brandishing a large, purple adult toy over their heads? Or when have you gotten to run through a Smash TV-style game show where you kill as many mascots as you can while listening to colorfully vulgar commentary by the announcers? This all adds up to making the Saint's Row experience both fun and unique.
Mini-games/Side Missions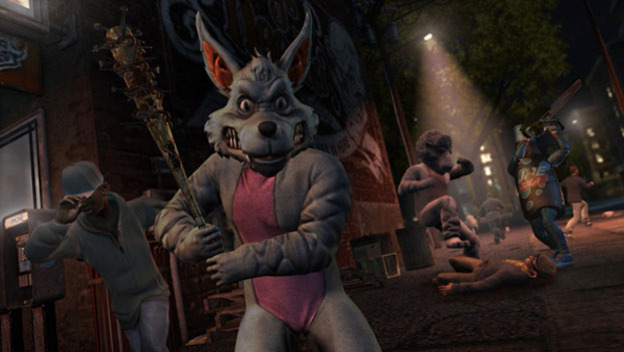 GTA lets you golf, gamble, and engage in illegal street racing. While these are fun, and may gain you a little bit of help for your overall game, the mini-games and side missions in Saint's Row are vastly more productive…and fun. Rather than teeing off at your local golf course, you hop inside a tank and rack up as much damage as humanly possible in a specified amount of time. Or you can even run into traffic and try and start chaining accidents that earn you money and respect. You can even hack into the other gangs' computer systems with the help of one of your crew and engage in Tron-style racing games to gain higher levels of access to enemy intelligence.
Play Your Way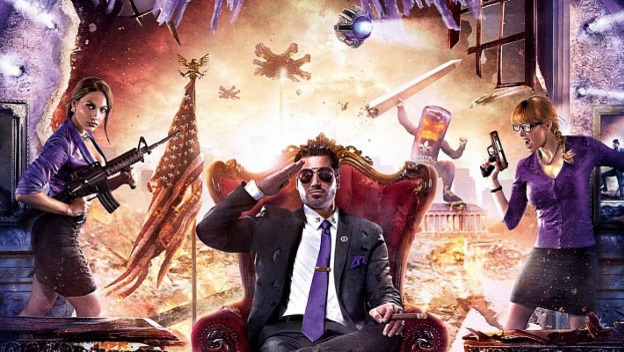 While GTA gives you some options for unique ways to play, Rockstar has never given you the opportunities to give your character power-ups. And the company has certainly never given you level-based weapons customizations that make a huge difference in play. And GTA most definitely has not ever presented you the opportunity to not only call your gang-buddies into combat with you, but also to customize their stats, weapons, and revive rates. Saint's Row absolutely smokes GTA in this area. Add into the mix your cell phone that acts as a menu device that you can access side missions from at any time as well as funnel cash directly into your account as you make property acquisitions and gain respect in faction-controlled areas.
Why So Serious?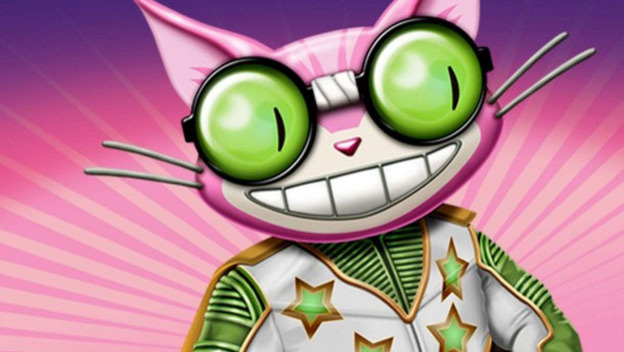 Grand Theft Auto takes itself too seriously. First of all, I understand that they are trying to make an immersive, criminal-action game. But the truth of it is that they take themselves so seriously. I understand that you will retort with GTA: Vice City and San Andreas . But honestly, while the characters may have been a little funny at times, they were still bad guys who were out for their own selfish gain. Where Saint's Row tops this is that the characters in the series start out that way, but ultimately, become part of something bigger and much more ridiculous than just trying to be the baddest of the bad.