Yaya Han has been described a lot of ways. Some ways have been good and others not so good. But no matter what you think of her, there is absolutely no denying that she is one of the best professional cosplayers. Hell, she even has her own show. If you have seen Heroes of Cosplay on SyFy, then you already know what she can do. She is a jack of all trades and has created some truly incredible cosplay costumes. Does she create all of her costumes? No. But she always has a hand in the design if she isn't fabricating it herself. And what's even cooler than all that is that when you meet her, she is a blast to be around – always smiling and having a good time wherever she goes. I have had multiple opportunities to chat with her and some of her friends and each time, she blows my mind with a new and awesome costume.
Arcade Miss Fortune – League of Legends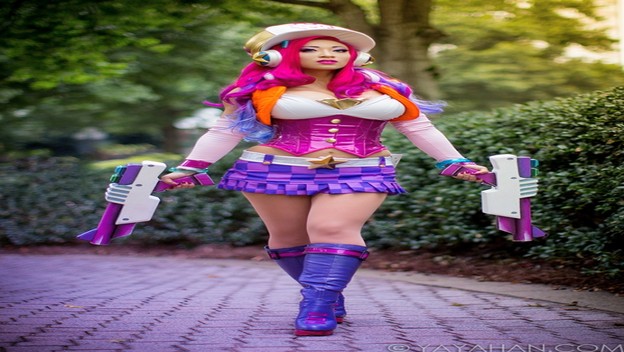 This costume was created by Yaya mainly out of a bunch of stuff she had laying around – she did have to buy some components to finish it off. Arda Wigs provided two different wigs that she fused together and dyed to create the multi-colored awesomeness on her head.
Felicia – Darkstalkers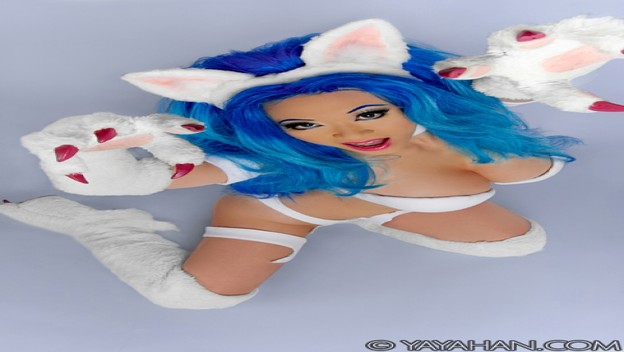 With the exception of the claws, which were made by Brina Boling of Bounty Hardware, this is a complete Yaya creation. Having seen this one in person, it looks like she clawed her way out of the design book for Darkstalkers.
Dark Phoenix – Marvel Avengers Alliance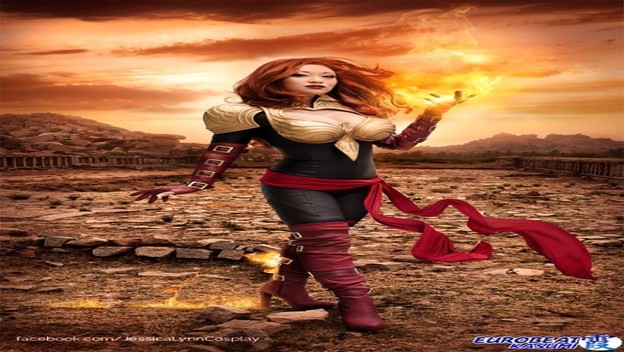 Arda wigs handled the top end of this, but the rest was hand-made by Yaya. She even cut and sculpted the worbla used for the armor pieces herself. Full disclosure, I would never in a million years be able to do something like this.
Baroness – G.I. Joe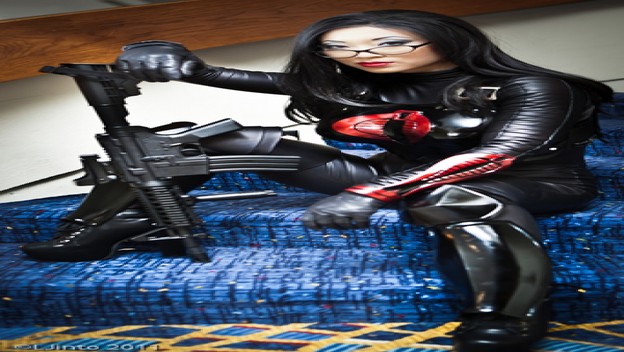 Made in Collaboration with Pit Viper Studios, this is one seriously badass costume! Yaya has gotten some use out of it as well. She sported it at DragonCon 2011, SDCC 2013 and London Super Comic Con 2014.
Chun-Li – Street Fighter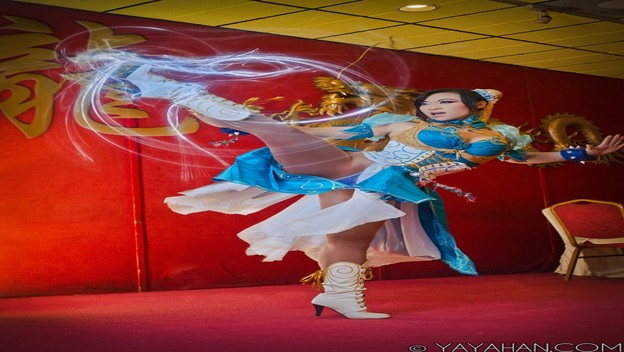 Making the rounds all over the world in 2012 as Chun-li gained Yaya some serious notoriety. People all over the internet saw an Asian woman of correct proportion dressed in what could be the most authentic looking Chun-Li costume ever created…and they went nuts. As did I.
Fiora – League of Legends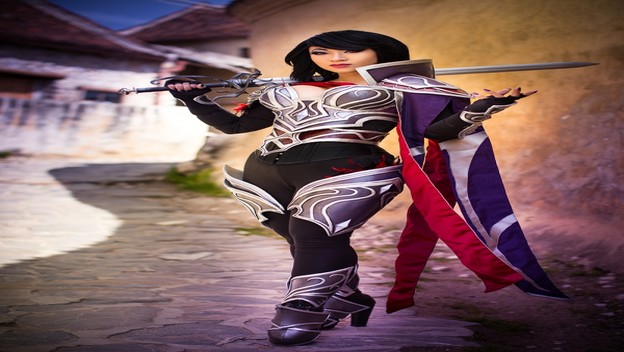 Another of her LoL cosplays, this is one is even more worthy of note. Because much like her Dark Phoenix cosplay, this one was crafted solely by her with time, love, tenderness, care and tons of cursing as she formed and created the armor out of worbla. But the results were well worth it.
Amber – Sucker Punch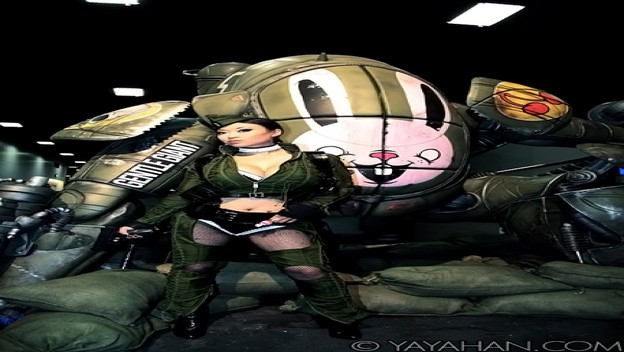 Sucker Punch is one of my favorite messed up movies. I love the way that the story weaves in and out of reality and how all kinds of crazy sh** happens while the girls are in the dream sequences. That's why when I saw the pics of Yay dressed as Amber, I was blown away. The costume is spot on and somehow or another she was able to get her pics taken in front of the Gentle Giant.
Jessica Rabbit – Who Framed Roger Rabbit?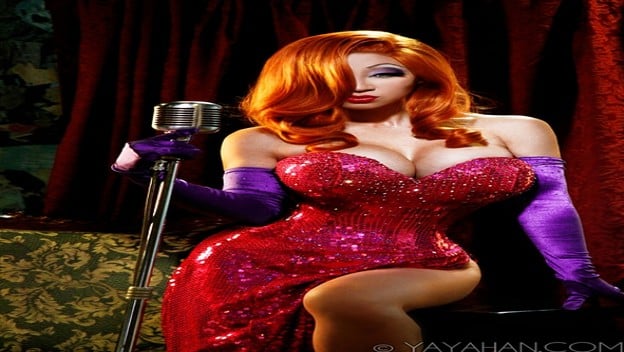 As much as I don't want to believe it, this is not a Photoshop deal. She really squeezed herself into that sexy costume. She tells of how she first crafted the corset to create the extreme curves and then built the rest of the costume around that. I am telling you, this woman is a genius.
Catwoman – Batman Arkham City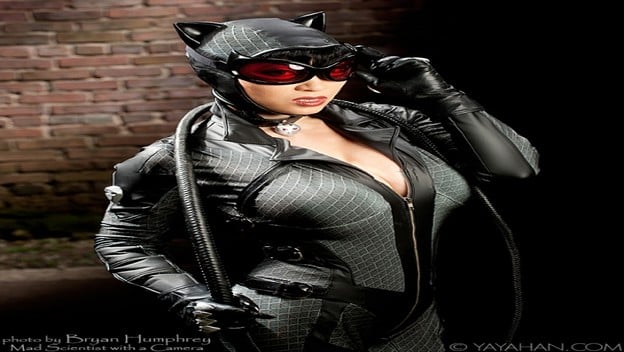 With a little help from Kathy at GstQ Fashions, Yaya was able to create one of the coolest and most spot-on cosplays of the Arkham City Catwoman I have ever seen. Then you combine her great costume with an excellent photographer and a good site and you have got some serious magic.
Banshee Queen Enira – Lineage 2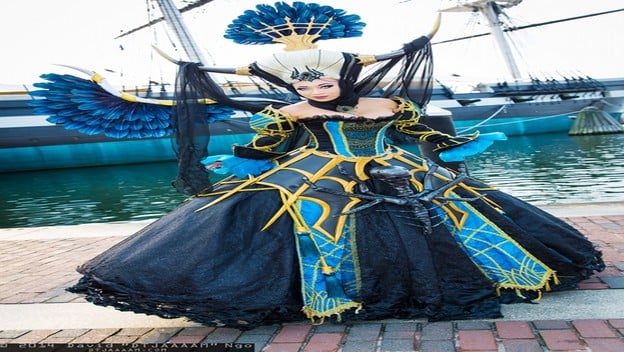 Yaya says that as soon as she saw this character, she knew she had to do a cosplay of her. Though it is one of her favorites, she also admits that it was one of the biggest pains in the ass she has ever created.