July is over, and we're heading into the end of summer. It's time for vacations to really start kicking in, and cookouts happen on the regular. There's a lot of downtime for everyone, and that includes people who play video games. And what's the best thing for gamers to do with downtime? Take on special projects, clear backlogs, and get caught up. So without more introductory rambling, here are ten good ideas to finish out your summer gaming in 2019.
Destiny 2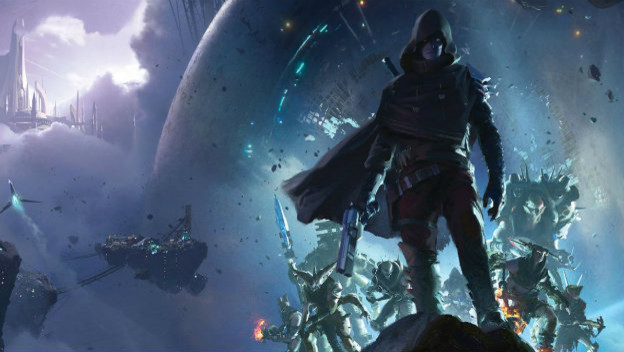 It's been a rocky road for Destiny 2. Its situation is not unlike the first game, if not worse in some cases. But that hasn't stopped the hype for Forsaken , the next big expansion, from catching hold of the entire fanbase. Forsaken drops in September 2018, so the summer leading up to it will be everyone's last chance to be prepared. Time to buckle down and clear everything now, and make sure you're all ready to hit the ground running in September.
GTA Online
What could be better when there's nothing to do than wreaking havoc online in the world of Grand Theft Auto ? GTA Online in particular is the perfect playground, with all sorts of different activities and more piled on with each update. Early in July 2018, things are kicking off with an Independence Day event that runs for a week, so there's no better time to drop in and blow some stuff up.
Borderlands: The Handsome Collection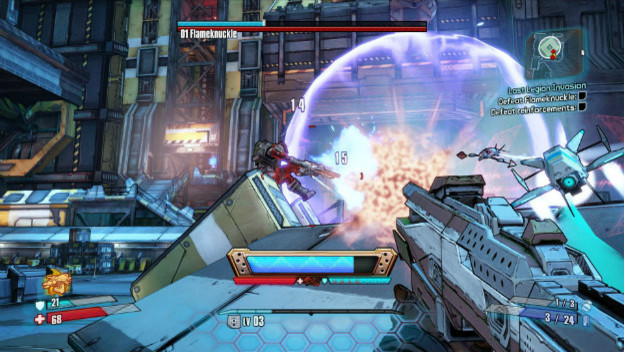 September 2018 is going to be a big time for Borderlands fans. After all, the original uh, "shlooter" is finally getting a current-gen sequel. And to top it off, Borderlands 2 recently got some free DLC to bridge the gap between games narratively. That's pretty cool. So if you're planning on jumping into game 3, now it's a great time to either catch up or play for the first time. You can also snag the more recent re-release of the first game as well.
Assassin's Creed: Odyssey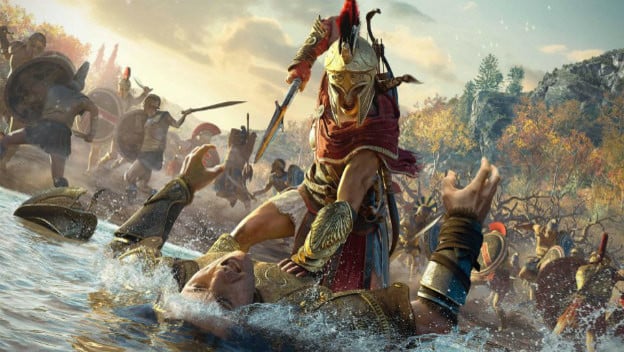 Last year, this list included Assassin's Creed Origins , as that was a huge game with lots of DLC, and Odyssey was on its way. Now, while we haven't seen what the next Assassin's Creed game is, there's a whole lot to do and see in Odyssey . From the DLC to the content that was already there you probably didn't finish, summer break is a great time to tie up some loose ends in Ancient Greece.
Final Fantasy XIV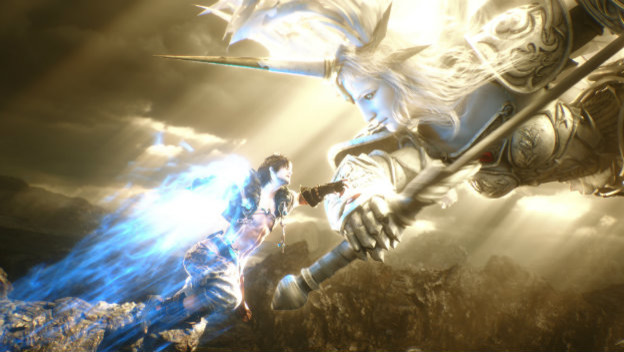 It doesn't matter if you've never played Final Fantasy XIV before, or if you've simply done all you wanted to and took a sabbatical. Now is the perfect time to play one of the last remaining good MMORPGs. With the release of the latest expansion, Shadowbringers , the story continues with almost an entire whole game of story and even more content. And if you're starting anew, now's the perfect time with new updates to the base mechanics and an influx of players. And it's even free to play until level 35.
Super Mario Odyssey/The Legend of Zelda: Breath of the Wild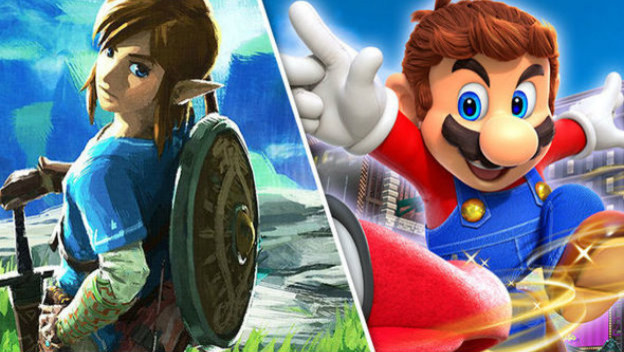 Chances are, you're on the go at some point during the summer and taking a trip somewhere. Why not take a double trip, with a grand adventure or two in the palms of your hands? You can't go wrong with either Super Mario Odyssey or The Legend of Zelda: Breath of the Wild in that regard. Super Mario Odyssey is exactly that, a globe-trotting adventure from one world to another. Breath of the WIld is more stationary, but Hyrule has never been bigger or more mysterious.
Mario Tennis Aces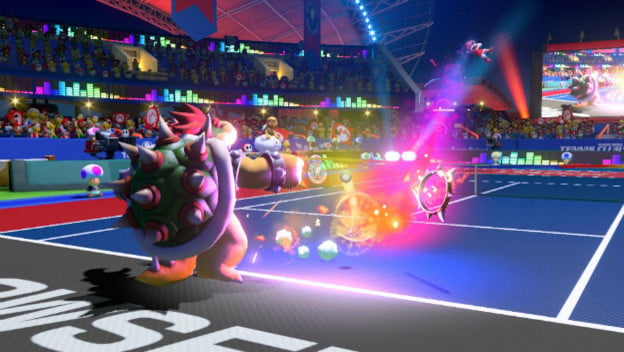 Most of this list has been about long, intensive grinds or big adventures full of exploration and lore. But why not dig into some arcade action, develop your skills, and climb some rankings? Mario Tennis Aces is nice and fresh, and the kind of breezy, arcade-sports action that's perfect for this time of year. While reports on the game's story mode have been mixed, the online grind has been plenty well-recieved, and there's no reason not to get in there and smash some racquets.
Dragon Quest Builders 2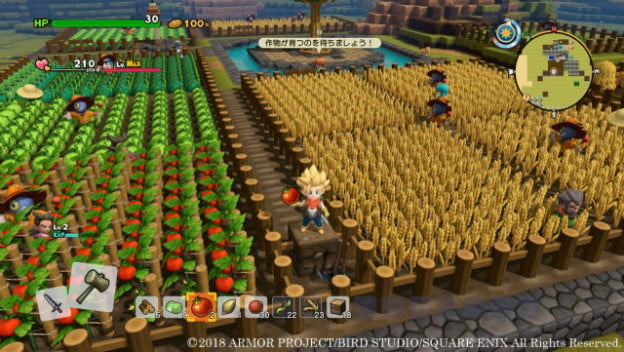 Summer is all about going outside and relaxing. But it's hot as hell outside now that the planet is boiling, so the actual best thing to do is play video games. That's where Dragon Quest Builders 2 comes in. You can experience all the joys of farming, raising animals, building homes for your friends and restoring life to a dying world without having to face the horrible real world mirror versions of all those things.
Fighting Games!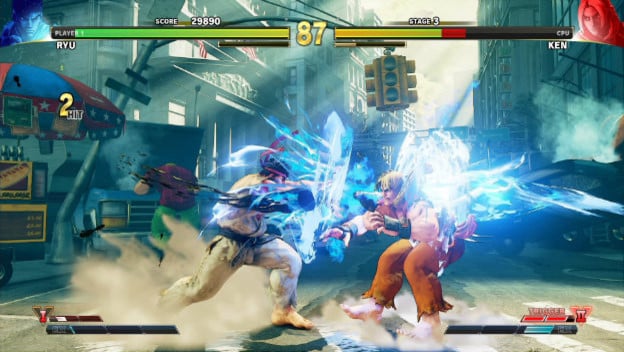 Summer time is crunch time for fighting game fans. Whether you're playing Street Fighter V , Dragon Ball FighterZ , BlazBlue: Cross Tag Battle , or what have you, it's training time. After all, summer is tournament season, and with CEO already in the bag, everyone is looking to Las Vegas and EVO, which happens in August 2018. For competitive fighters, July is prime lab time.
Fire Emblem: Three Houses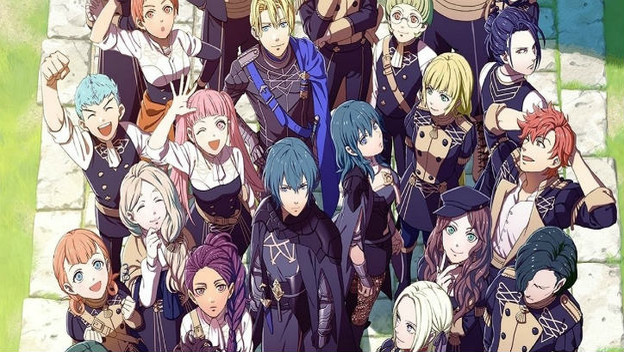 There's nothing like a massive RPG filled with choices that could alter your while gameplay experience to eat up all of your free time, regardless of how much you have. Fire Emblem: Three Houses , Nintendo's latest strategy epic, has you choose from one of three houses to align yourself with, along with all the more gameplay oriented choices you can make in building your army. The epic story alone will take dozens of hours, but for true completionists, there are multiple runs already baked in from the start.