If you ever played the Thor video game that came out after the movie a few years back, or even played X-Men Destiny , then you know exactly what I am going to say. Those games royally sucked. And sadly, there have been a great deal more super hero games that have sucked than there have been good ones. Even more rare are the super hero games that actually make you want to play them. No, I'm not talking about DC Universe Online. I am talking about games that give you the total super hero package. They either give you full control, let you create, or build on the already established subject matter to the point that you can't wait to tell your friends about them and get them to play too. Here are the ten best super hero games that I have ever played.
Ultimate Marvel Vs. Capcom 3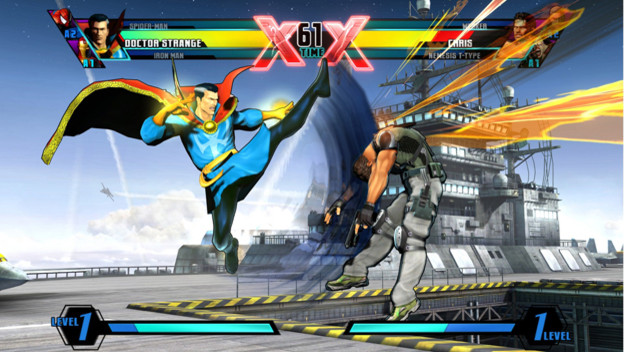 This game doesn't have much of a story attached to it. You assemble a team of people and pound the crap out of the opposing team. It's pretty straightforward. But what it lacks in story and narrative, it more than makes up for it by putting you in direct control of some of the coolest Marvel characters ever. Not only do you control them, you gain access to their vast array of powers and weapons, as well as their fighting prowess. It's just awesome!
X-Men (Arcade Game)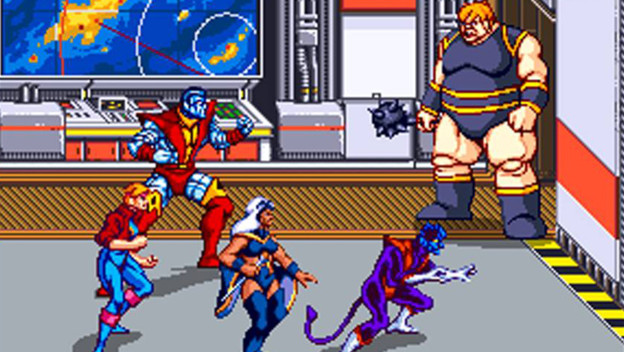 Back in the nineties, arcades were still a thing. In fact, before the Super Nintendo and the Sega Genesis, they were still THE thing when it came to playing the newest and best video games. Games like the first X-Men arcade game. You could take control of Wolverine, Dazzler, Nightcrawler, Colossus, Storm, and Cyclops and lead them on a quest to fight off hordes of Sentinels and Magneto and his Brotherhood of Evil Mutants. It was a battle of epic proportions. Keep in mind that you can beat the downloadable version of this game in about thirty minutes, but think about how many times you would have had to drop a quarter or even fifty cents to get a continue. It was brutal.
Captain America and the Avengers (Arcade Game)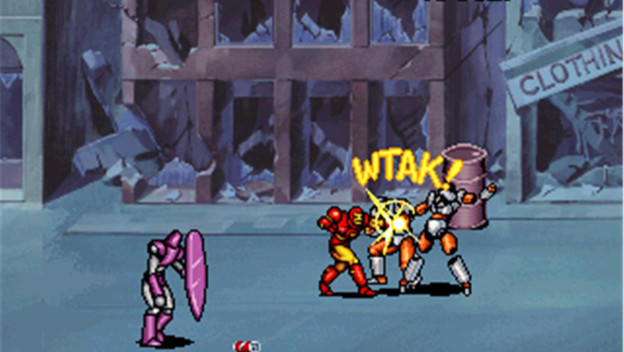 In this coin-eating marvel, you took command of Cappie himself or Hawkeye, Iron Man or Vision. You could also play the game in four-player co-op mode to complete the story. In addition to the four Avengers you could control, several others made appearances when you employed your Avenger Attack moves. Characters like Namor, Quicksilver, Wasp, and Wonder Man. The whole point was to hunt down and defeat Red Skull, who had pulled together a vast horde of villains from all corners of the Marvel Universe. Much like its X-Men competition, this game swallowed quarters by the bushel and caused lines at local arcades for years.
Freedom Force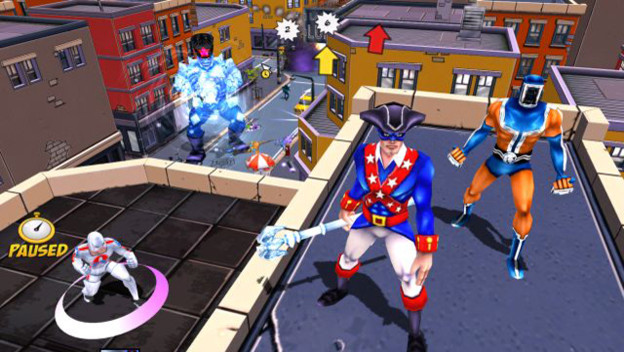 Back before the team at Irrational Games brought us the legendary Bioshock series, they put out a super hero title called Freedom Force . It was a tactical, team-based RPG for PC that garnered quite the following. It never really blew anyone's mind due to the juggernaut console market being in full stride at the time of its release in 2002, but PC gamers all over put together teams and went after Lord Dominion and his hordes. The coolest part of this game was the fact that you could select from a vast array of characters and then continue to level them up in varied ways throughout the game. It was incredibly good. If you feel like kickin' it old school on PC anytime soon, this game is now available on Steam.
Spider-Man: Shattered Dimensions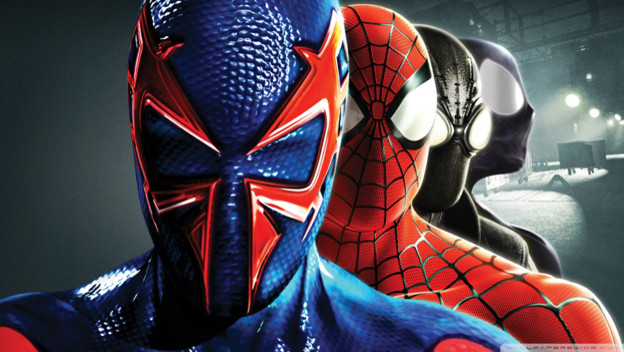 I am going to catch a lot of flak for putting this game on the list, but I don't really care. This is my second favorite Spider-Man game ever made. It is also among my favorite games ever in terms of gameplay and all-out fun. Shattered Dimensions puts you in control of not one, but several Spider-Men across different timelines. You don the mantle of The Noir Spider-Man, The Amazing Spider-Man, Spider-Man 2099 and even Cosmic Spider-Man. The way that the game starts is all too fitting, given that Spidey causes a lot of collateral damage when battling enemies. It's a blast and is actually fun to play multiple times. I know I have.
Hulk: Ultimate Destruction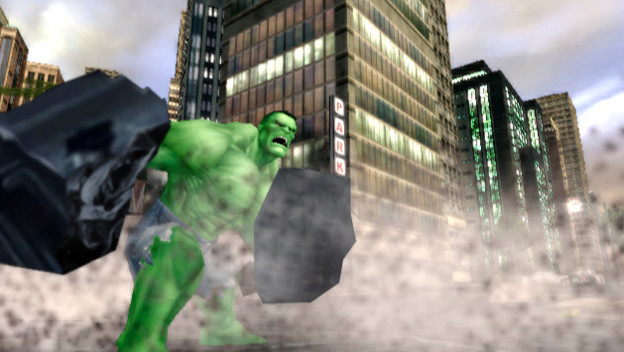 This open-world smash-fest is nothing to sneer at. Though the Hulk movie with Eric Bana in it was a travesty, this game redeems the big green franchise with some seriously cool action. It's light on story, but most definitely big on Hulk-ish destruction. You can bound your way through cities, fields and other environments and destroy pretty much anything or anyone that stands in your way. One of my favorite things, though, was the "unstoppable movement" mechanic. It allowed you to keep on truckin' no matter what got in your way. If you got up to running speed, you'd automatically run up buildings or over vehicles and such. It was awesome. But the fun didn't stop there. You could unlock and upgrade "Devastator Attacks" for maximum insanity.
LEGO Marvel Superheroes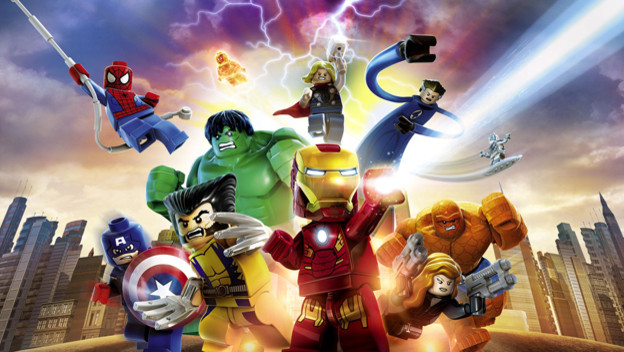 This game never really gets old. I have played it, beat it, and found nearly every special thingy, but I keep coming back to it. Yes. It's that much fun. I love the way that you can pretty much use any major character from the Marvel Universe and go on a brick-busting romp through the world. Then, in true LEGO fashion, they give you the option to create your own figures from the bits of other characters you unlock throughout the game. It really is a masterpiece. With countless hours of gameplay and a ton of Easter eggs to find, this game will keep you busy having fun for a very long time.
Spider-Man 2 (2004)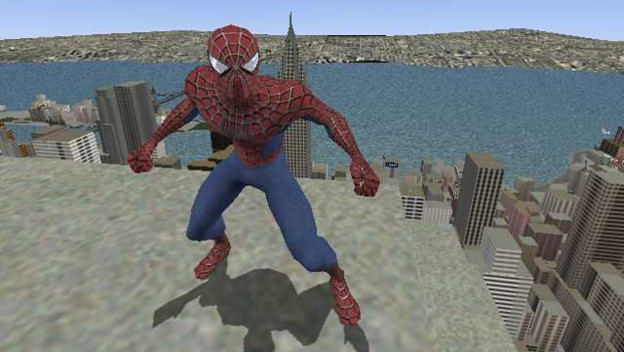 Two words: Bruce Campbell. Well, those aren't the only two words I would use to describe it, but the fact the Bruce Campbell is the narrator for the game is pretty freakin' sweet. On top of that, it's a GTA-style, open-world Spider-Man game that is every bit as good as any other open-world game with super heroes in it. If you are a fan, this is seriously one of the best Spider-Man games made. They tried to cop some of the feel of this game with the Amazing Spider-Man movie game, but that fell flat.
Marvel Ultimate Alliance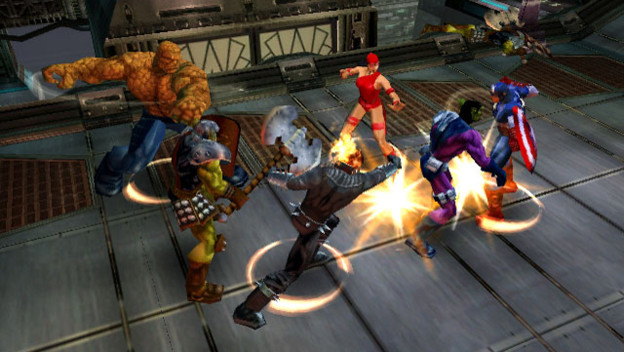 Four-person team, twenty-two playable characters, nearly infinite combinations of awesomeness – this game had it all. You could group up your four-man team and go out to try and stop Dr. Doom and the Masters of Evil. Nearly every character in the Marvel Universe at the time made a cameo in the game if they weren't playable characters. Even Moon Knight and characters like MODOK and Dum Dum Dugan make an appearance. If you are a Marvel fan and you have not played this game, you absolutely owe it to yourself to get it. Buy another Xbox 360 if you have to. Trust me, you won't be disappointed.
Batman: Arkham City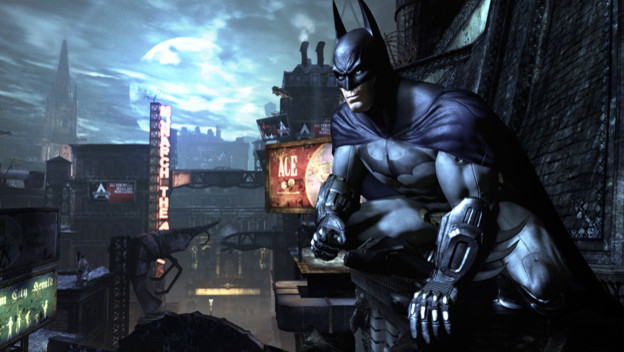 I realize that Arkham Asylum was the title that started it all. And I realize that this franchise should really be listed as a whole, since they are all pretty much amazing. But truth be told, I liked Arkham City the best out of all of them. There were so many things to do and so many impossible tasks to complete that it literally took me months to complete everything. I loved it completely and found very little wrong with it. Then add in the fact that they brought in my favorite two Batman characters ever, Ra's Al-Ghul and The Watcher (Azrael), and it quickly became my favorite super hero game ever. Maybe, just maybe, Arkham Knight will knock it off the throne. Only time will tell.