The holidays are in full swing, and while there are plenty of ludicrous sales to take advantage of these days, it's important to stop and remember the true spirit of the season. Of course, as gamers, we like to celebrate a little differently. Our favorite medium is the perfect place to experience some holiday cheer, and we've prepared a list of eight seasonally-appropriate in-game events that make us feel warm and fuzzy inside despite how cold it is outside. Grab a mug of peppermint mocha and dash through the virtual snow with us, won't you?
Image Credit: Nacho Molina
Pokemon Go – Santa Pikachu Event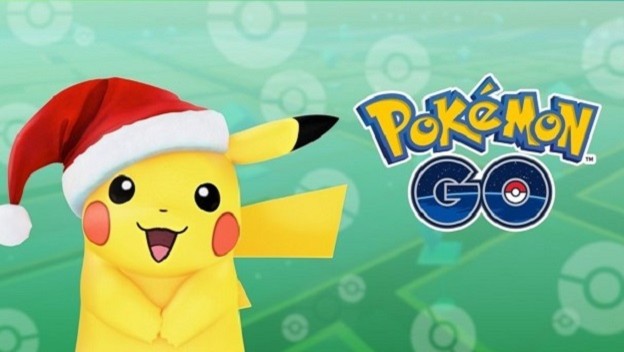 An update recently rolled out for Pokemon Go that added Togepi, Pichu, and several other creatures from Pokemon Gold & Silver to the lineup. The update didn't stop there, however – it also added a festive Pikachu to the mix, which you can catch until December 29. This Pikachu sports an adorable Santa hat, and is apparently out in the wild in large quantities for the duration of the event. Best of all, it keeps its hat when it evolves into Raichu! Just be sure to bundle up before you go outside looking for the little cutie.
Final Fantasy XIV – Starlight Celebration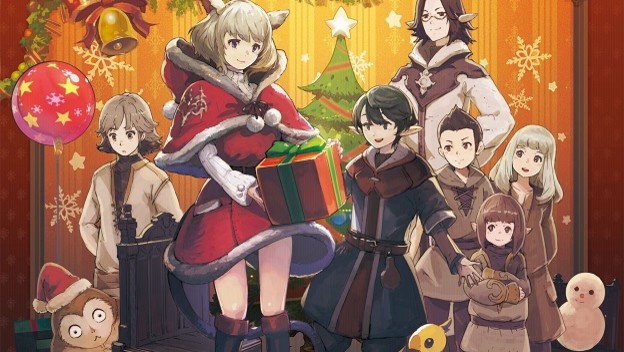 MMORPGs are pretty much ground zero for in-game seasonal events, and Final Fantasy XIV has consistently held limited-time celebrations around every major holiday. The annual winter event in Eorzea is called the Starlight Celebration, and it's set to run from December 15 to December 31. In this event, bringing smiles to orphaned children should be its own reward, but because this is an MMORPG, you'll score exclusive goodies for your hard work. These include a new Starlight Robe, several wintry furnishings, and an Orchestrion roll that allows you to add a holiday tune to your personal in-game jukebox. Thank the Twelve!
Destiny – The Dawning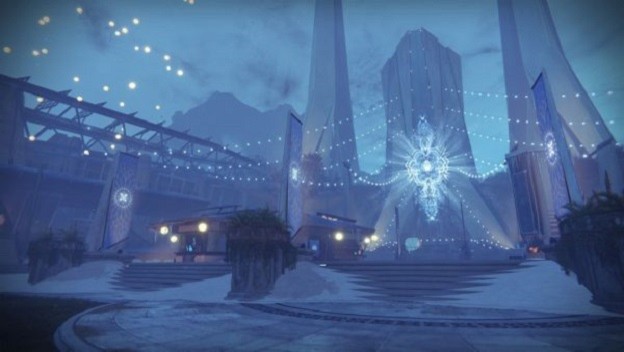 Guardians have a dangerous job, so they deserve to have a little fun every now and then, right? Destiny 's latest update adds several wintry outfits to earn by participating in The Dawning, its new seasonal event. You'll also be able to jump back into the Sparrow Racing League and zip through icy landscapes – when you're not racking up a high score in Strike Mode, that is. The Dawning is free to all Destiny: Rise of Iron owners until January 3.
World of Warcraft – Feast of Winter Veil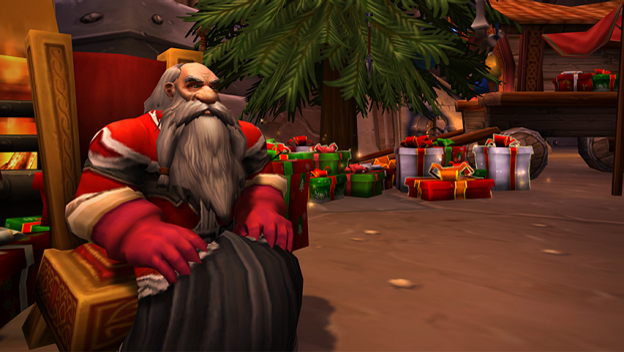 Much like Final Fantasy XIV, World of Warcraft has its own Christmas-y quests to undertake and seasonal spoils to earn. In fact, World of Warcraft has been doing it much longer! By visiting Greatfather Winter in Ironforge (if you're Alliance) or Great-father Winter in Orgrimmar (if you're Horde), you'll be able to get in on the festivities. Whether it's locating a missing shipment of holiday goods or stealing Winter Hats from dungeon bosses, there's plenty to do this season in Azeroth.
Call of Duty: Infinite Warfare – 12 Days of Winter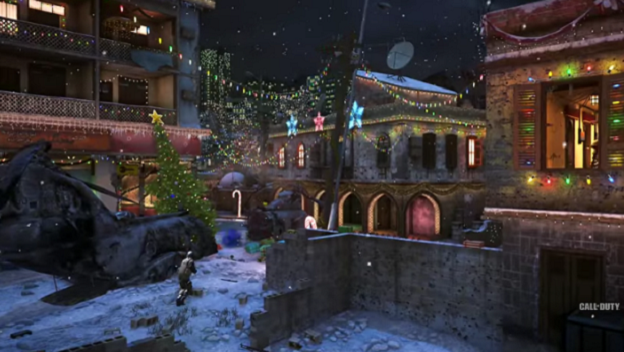 You didn't think the Call of Duty team would skimp on an opportunity to get people playing this season, did you? The 12 Days of Winter event begins on December 21 and runs through January 1. Players will receive bonuses simply by logging into the game each day. These include Salvage and Key bonuses, winter-themed personalization items, and more. A double XP event will also be added to the mix at an undisclosed time. Hey, if you're gonna be playing anyway, you might as well get bonus goodies for it!
Overwatch – Winter Wonderland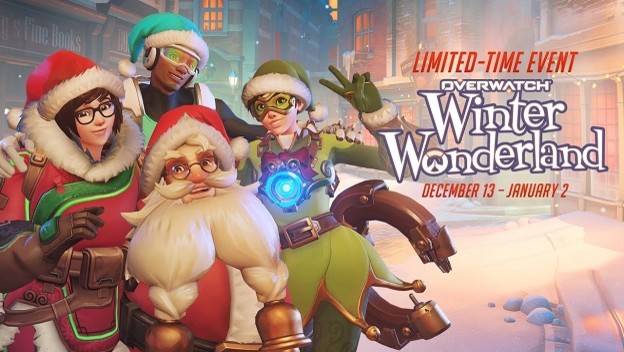 Wildly popular online shooter Overwatch is less than a year old, and it's already proving that it holds nothing back when it comes to seasonal celebration. From now until January 2, you can participate in the brand-new Winter Wonderland event to earn new emotes, character skins, highlight intros, victory poses, sprays, quotes, and icons. In total, there are more than 100 items to earn, and each Winter Loot Box is guaranteed to contain at least one. For something a little sillier, you can jump into a new brawl called Mei's Snowball Offensive, which is exactly what it sounds like: a giant snowball fight. It's good to see Blizzard recognizing Mei for the monster she is.
Animal Crossing – Toy Day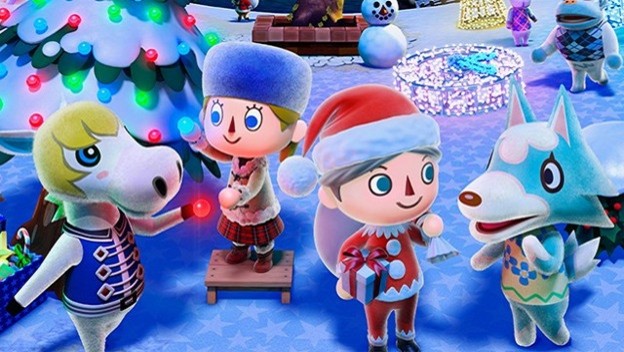 Any avid Animal Crossing player from the GameCube days no doubt remembers making plans around every major holiday to reap their seasonal spoils. Thankfully, you can throw your Nintendo 3DS in your pocket, meaning you don't have to cancel any Christmas plans to check out Toy Day in Animal Crossing: New Leaf . Helping the reindeer Jingle hand out presents to your villagers will earn you some adorably festive furniture. If you haven't checked your town in a while, never fear! The recent Welcome amiibo update to the game not only added a wealth of new content, but automatically cleared your town of any weeds that might've built up. Thanks, Isabelle!
Nights into Dreams – Christmas Nights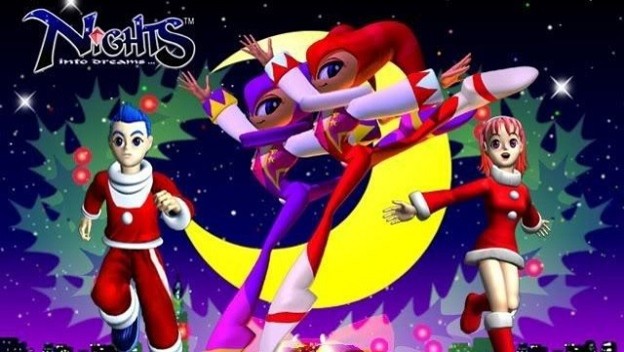 Nights, a high-flying Sega Saturn game taking place in a land of dreams, is something of a cult classic. It retains a dedicated following twenty years after its original release, and fans have created an annual tradition centered around a standalone "sampler disc" called Christmas Nights. This holiday-themed variation offers a different take on the game's first level, complete with special events that take place throughout the day according to the Saturn's internal clock. Nowadays, you can get Nights with its Christmas variant on PlayStation 3, Xbox 360, and Steam, making it easier than ever to join in the tradition.
Once you've finished that mocha, take a moment to let us know what your favorite in-game holiday events are in the comments below.