The future is bright for Bandai Namco fans. Truly, the company has undergone some kind of massive shift. Positive things are happening. Not long ago, it felt like we had to beg to see a localized Tales installment or anime-inspired game. Yet somehow, over the course of a few years, the company has gone from being a game gatekeeper to welcoming people with open arms.
The best part is, 2015 is looking to be Bandai Namco's best year for Western fans of its games yet. As I mentioned in an article last year , the company has started leaving its comfort zone in the last two years. Best of all, it's a trend that's continuing. The games arriving over the next few months further prove the company's sudden dedication to making people's PS3, PS4, PSP, and Vita libraries better.
Dragon Ball: Xenoverse is a good example. This fighting adventure that lets people craft their own Saiyan, and then take on virtual or real opponents, would likely have been locked in Japan years ago. While Bandai Namco has never hesitated to capitalize on successful anime games, they've usually stuck to traditional Naruto or Dragon Ball fighting games. Something more outside the box, like Dragon Ball: Xenoverse , wouldn't have been considered.
Tales of Zestiria is another example. The success of Tales of Vesperia and ensuing releases has guaranteed a steady stream of core titles. It's another PS3 JRPG that will surely be appreciated. However, recent rumors have also suggested that Bandai Namco is perhaps working on a PC port that will be released on Steam. Again, this is something JRPG fans have been clamoring for. People have been hoping for these traditionally console games to appear on a more open platform, and this suggests that's possible.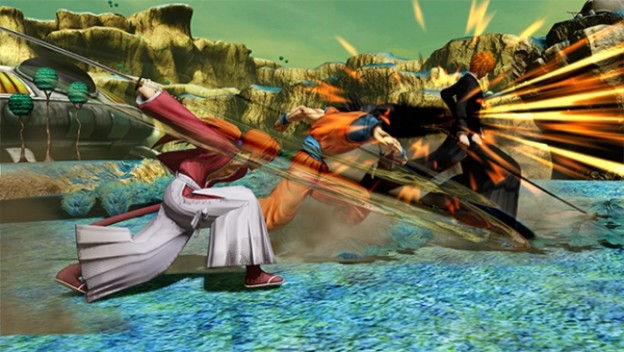 There's no better example of Bandai Namco's turn than it releasing J-Stars Victory VS outside of Japan. Jump Super Stars and Jump Ultimate Stars were two of the finest fighting games for the DS, but they were trapped in Japan due to licensing issues. It was a matter of too many characters from varying series crammed into one game. It was good for people in a country where one company held all the rights, but bad for everyone else. Yet, despite J-Stars Victory VS having a similar issue, Bandai Namco is making it happen for PS4 and Vita owners. People are getting their Shonen Jump mashup.
These are only the most notable glimpses of things to come. Even more surprises are in store. One Piece: Pirate Warriors 3 is coming to the PS3, PS4, and Vita. The PS3 and Vita are both getting Sword Art Online: Lost Song . Even the Cinderella Girls subtitle associated with the mobile Idolmaster installment has been registered outside of Japan. One can only imagine what E3 will bring. Bandai Namco is truly looking out for us, and we can only hope the company will continue taking risks.