2018 was a rock star year for the Nintendo Switch. I mean, it's partially due to its efforts that the system became the fastest selling of this generation . Both incredible and unconventional games hit the platform this year. Not to mention, a few updated versions of old favorites found new life. It is the perfect time to pick up your Switch and enjoy all of these great titles or buy the system so you don't keep missing out.
Nintendo Labo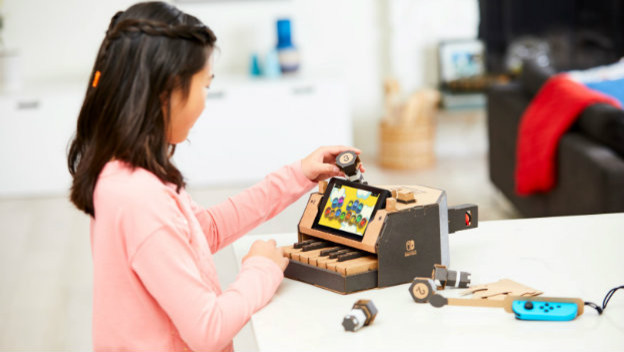 Nintendo Labo was super weird, but in a good way! This collection of kits allowed people to create different peripherals and toys out of cardboard, then combine these gadgets with the Switch and its Joy-Con controllers to play games. There are three kits so far, Variety, Robot, and Vehicle, and each one offers its own sorts of minigames and projects. Plus, the Variety and Vehicle Kit motorcycle and car items work with Mario Kart 8 Deluxe and the Variety Kit's piano works with Deemo !
Super Mario Party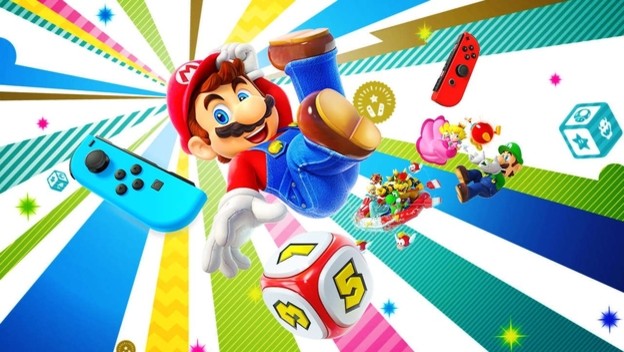 It is pretty much a given that every Nintendo system needs a Mario Party installment, and Super Mario Party does that for the Switch. The most basic mode is one that offers traditional board game action on one of four different boards. However, this installment also has a cooperative river-rafting expedition that sends you to face a gauntlet of minigames, online minigame match-ups, a rhythm minigame segment, and the ability to play special minigames that require more than one Switch. It's really versatile!
Monster Hunter Generations Ultimate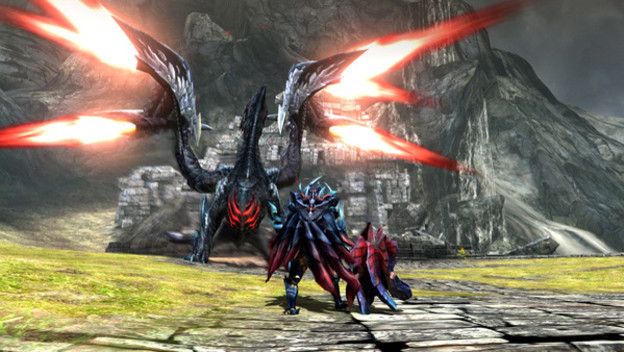 The Switch didn't get Monster Hunter: World , but that doesn't mean there's no way to stalk ferocious, huge monsters on the system. Capcom took an updated and improved version of Monster Hunter Generations and brought it to the system as Monster Hunter Generations Ultimate. It's big. It lets you play as a Palico. It's got lots of ranks to climb and monsters to hunt. It is just what you need.
Donkey Kong Country: Tropical Freeze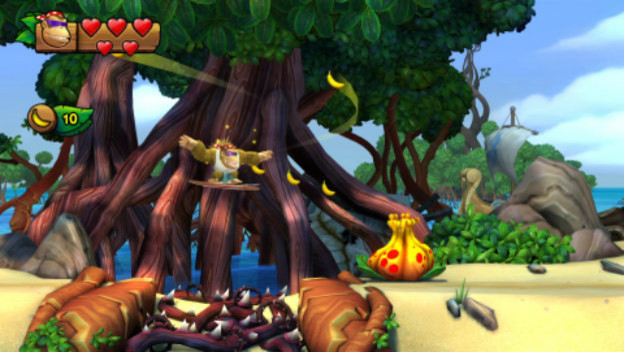 Donkey Kong Country: Tropical Freeze is a criminally underrated Nintendo Wii U game, but the Switch port fixed all that. It basically looks and runs in the same amazing way as it did on the predecessor, which is all it needed to do. But then, as a bonus, Funky Kong was added as a more forgiving option. If you play as him, the game gets a little bit easier, thanks to his additional jump options and other bonuses. You have got to go back to this game.
Mario Tennis Aces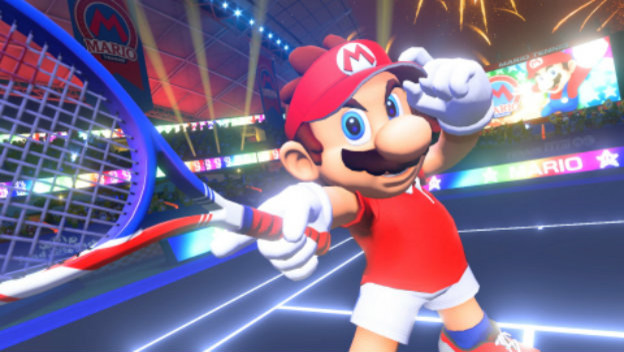 Mario Tennis Aces is one of the best Nintendo sports games in years. Players get to choose from iconic characters and face off in tennis matches that can feel more like rounds of a fighting game. Each person has their own specialties. Plus, the story mode is great at teaching you the ropes. Add in support that keeps expanding the roster, and this is a clear winner.
Taiko no Tatsujin: Drum 'n' Fun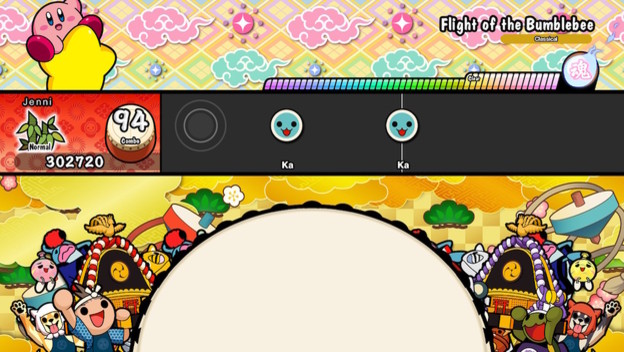 The Taiko no Tatsujin series has appeared outside of Japan again! The Nintendo Switch release Taiko no Tatsujin: Drum 'n' Fun is a very welcome addition to our libraries. It has tons of great songs to unlock and play, avatars that help give people learning the ropes an edge or masters a challenge, and a collection of minigames you can play competitively or cooperatively. There is just so much to do in this bright and colorful game!
Octopath Traveler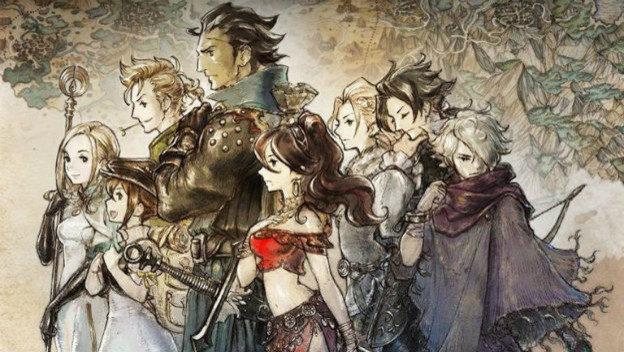 People always claim they want a game that calls back to the good old days. Well, Octopath Traveler does exactly that. This is a turn-based adventure with eight different playable characters from Square Enix, with each person having their own storyline. It's substantial, filled with opportunities to customize parties with a job system, and has one of the best soundtracks you will hear on the Switch.
Kirby Star Allies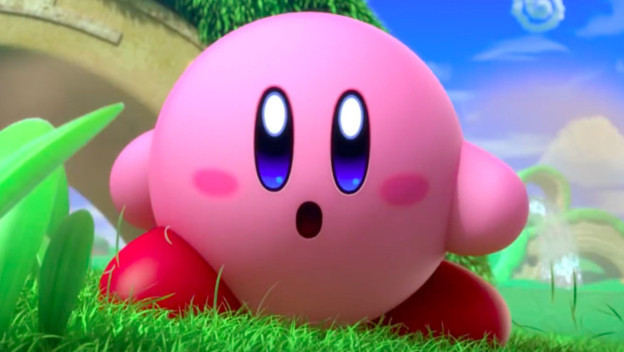 Kirby Star Allies is a platformer that manages to do new things and sometimes challenge you, while also being completely pleasant and welcoming. The big deal here is being able to make enemies your allies by sharing the love, then using a group of friends to access new abilities. It is heartwarming. Plus, after you beat the game, you can go on a shorter adventure with one of these allies as the star!
Pokemon: Let's Go, Pikachu and Eevee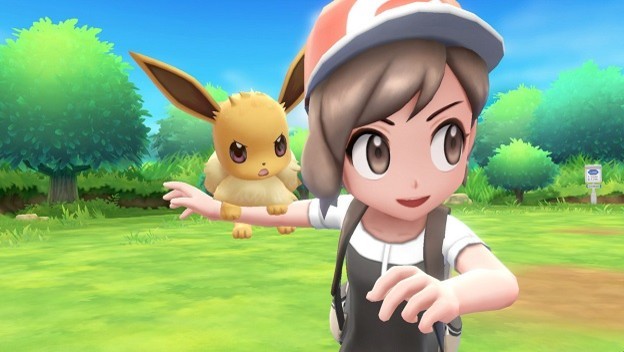 The first Nintendo Switch Pokemon games are here, and they are a hit! Pokemon: Let's Go, Pikachu and Eevee! let you return to the world of Pokemon Red, Blue, and Yellow while enjoying mechanics inspired by Pokemon GO . Catching Pokemon involves no battling, and it feels like there is a stronger focus on bonding with the characters you collect. The Pikachu and Eevee present in these two games are the best versions of the characters ever!
Super Smash Bros. Ultimate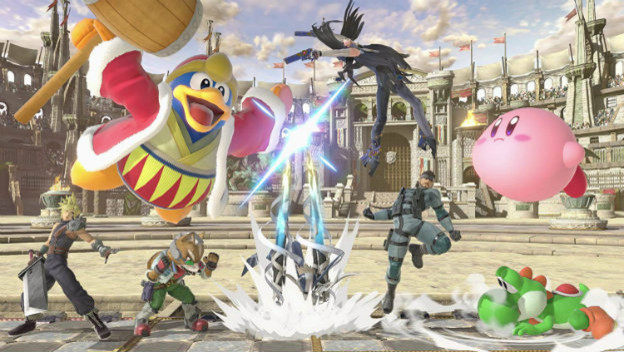 Super Smash Bros. Ultimate is huge. It has hundreds of songs from all different series. It brings in tons of characters from first and third party games. You can collect Spirits that boost your fighter's abilities. There are lots of modes, including one with something of a story. The multiplayer options let you face off against people you know and those you don't. It is a huge game that will take dozens of hours to even come close to completing, and it will only grow bigger in 2019.