2018 was a year brimming with exceptional releases from big publishers to independent developers. Microsoft showed up to party and mingled some memorable exclusives into the fold. If you were fortunate enough to own an Xbox One X, you also had the prime graphical powerhouse to showcase some big third-party titles. It was another solid year for Xbox, and with Microsoft vacuuming up a canister full of developers, 2019 could be a year full of Xbox surprises. But let's talk about what companies brought to the table this year.
State of Decay 2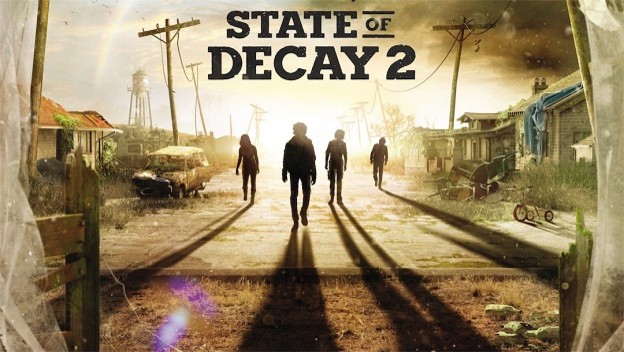 Occupying a niche location as an action-survival game set in a zombie apocalypse backdrop, State of Decay 2 enticed players to worry more about the well-being and useful skillsets of each member of their survival group, while methodically searching out the proper resources to upgrade and maintain a developing home base against a zombie onslaught. Though it was rife with bugs at launch and many found the survival chores mundane, it still rewarded dedicated fans with plenty of opportunities to thrive amongst the moans and shuffling of the living dead.
Shadow of the Tomb Raider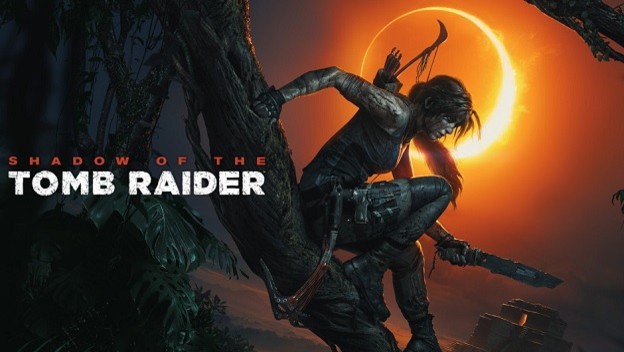 The rebooted trilogy wraps up Lara Croft's initial storyline and shows a dramatic shift from her naïve personality to a more brazen, confident, and somewhat morally questionable attitude. It also is the most visually stunning entry in the series, with a sizeable increase in tombs to raids, many presenting some fiendishly clever platforming puzzles. The combat suffers slightly from the design style, but the increased use of stealth talents transforms Lara into a viscous stalker, and one of the most memorable heroines this year.
Dead Cells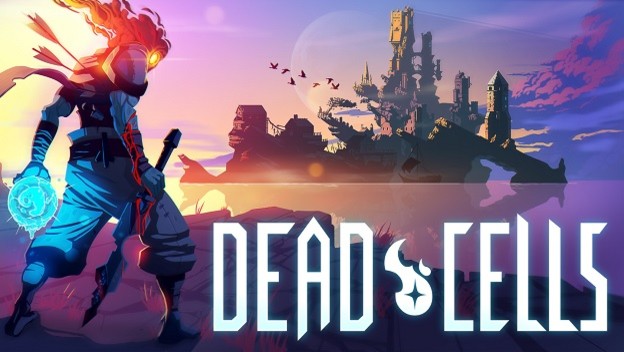 Metroidvania is genre that has become obscenely bloated at the hands of independent developers, and communal eye rolls usually follow at the mere whisper when describing a game in this category. Once in a while, however, a diamond in the rough emerges. Dead Cells provides a unique take on the roguelike format, starting afresh from the beginning after each death, but retaining cell purchased power-ups and understanding the awaiting obstacles that tripped you before, with the allure of randomly being granted a symbiotic set of weapons and traps to enjoy, all with an uneasy but sometimes comical wit in the script work. It's a procedural generated gem that is hard to put down, even after dozens of trips back to the start.
Call of Duty: Black Ops 4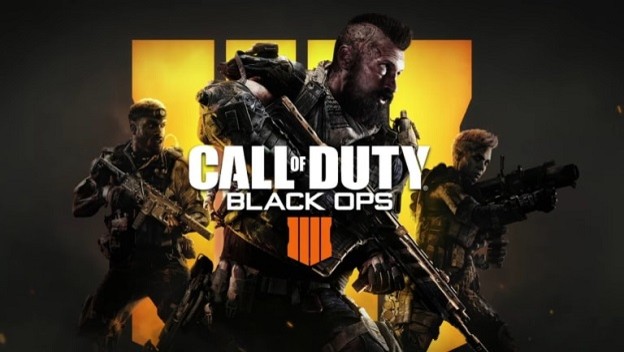 The annual release of a COD game always comes with mixed reactions. The negatives in Black Ops 4 being the lacking single-player campaign, taboo microtransactions, and just a general sense of fatigue from the omnipresent FPS. However, smart changes in the format, which included three robust modes: the traditional Multiplayer, the always welcome Zombies, and the new battle royale Blackout, gives the redundant series a fresh zest. The last mode receives the highest marks, finding a sweet spot between the more realistic PUBG and the over-the-top Fortnite . Call of Duty: Duty Ops 4 did enough good to keep fans busy for another year, and leave the naysayers silently tolerating it yet again.
Red Dead Redemption 2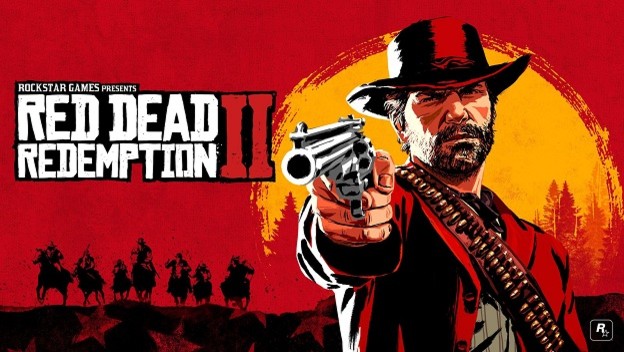 Rockstar is the master at commanding attention while remaining aloof. No booths at conventions or big spiels, just a few clever trailers and some marketing banners, and millions are saddling up and drawing their peashooters, eager to giddy-up in Red Dead Redemption 2 . Of course, no pre-release buzz was necessary, as this sequel delivered the bounty, with a stunning map to explore teaming with life through various landscapes, a memorable cast of characters caught in an interesting conflict regarding the exodus of the Wild West into an industrial age, and a plethora of activities that could  have you straying off the beaten path for hours on end. The pace could drag, but only at your convenience, and subtle changes as you progress through the story highlight the fluid evolution of your personal journey. Oh, and it comes packed with an online mode that could live on forever.
Celeste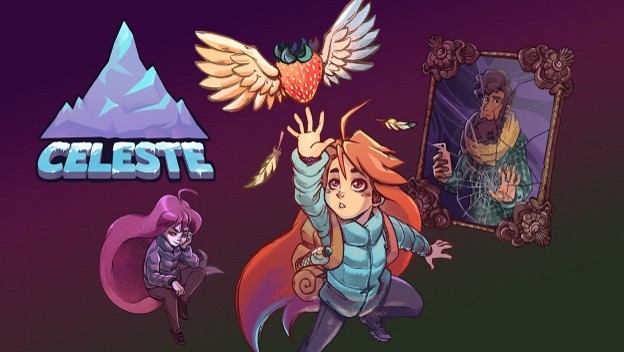 Sprite-based 2D platformers may harken back to an antiquated visual style, but the resurgence of the genre in the hands of passionate independent developers have rewarded us with some truly stunning displays. Celeste nails every component: precision controls, thoughtful level design, a gripping narrative filled with internal and external struggles and just a dash of humor, and a soundtrack that will take your breath away. Celeste stands proudly with the AAA giants for the GOTY award, and is worth every moment as you scale her mountain peak.
Monster Hunter: World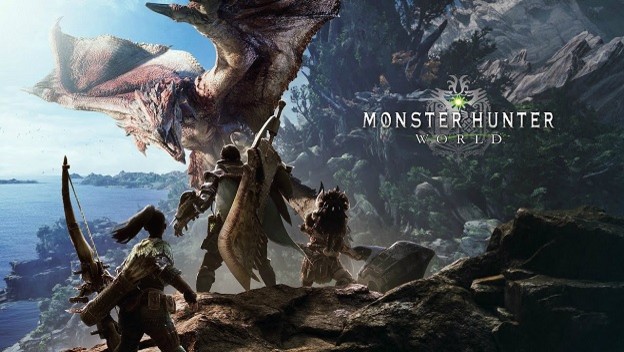 Monster Hunter games have been around for a long time, but always maintained a relatively concentrated fanbase, mostly in Capcom's homeland of Japan. Monster Hunter: World exploded the global population of adopters with its accessibility, grand scale, insatiably fun grind, crafting system, and dozens of quality of life improvements over previous entries. It is now Capcom's best-selling game ever, and definitely worth a spot in this year's top list.
Sea of Thieves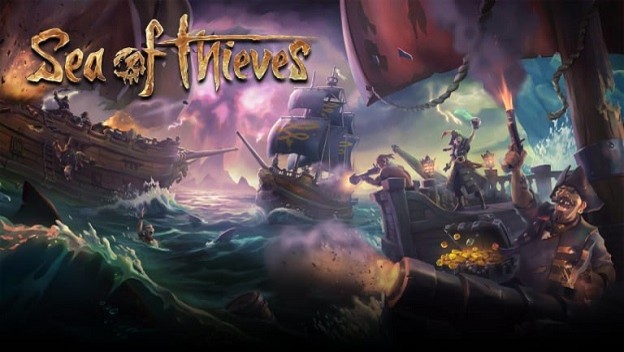 With criticisms at launch of having no storyline, limited gameplay tools, no character progression beyond cosmetics and reputation, and a generic and empty water world, many walked the plank away from this pirate game. With an incredible dedication from developer Rare to listen to player feedback and apply meaningful and permanent content update, Sea of Thieves is now a galleon full of opportunities for fun, especially when playing with friends who enjoy making each voyage a unique adventure. This is a "rare" gem who's luster shines brighter with each new update, and a must for any gamer who appreciates a little swashbuckling roleplay.
Assassin's Creed: Odyssey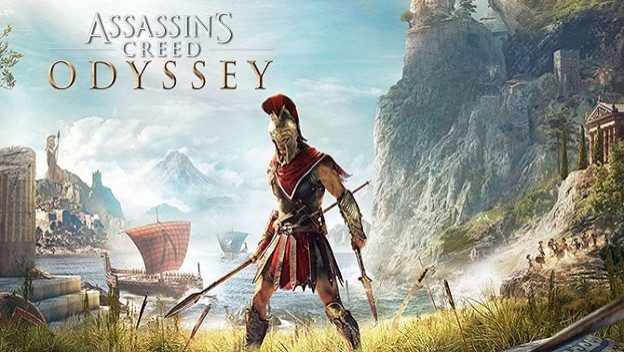 Though Assassin's Creed: Origins brought some refreshing changes to the AC formula, Odyssey truly showcases this new direction and puts Ubisoft's venerable series back in contention for top honors. Kassandra (not Alexios) is an acclaim-worthy protagonist, voice acted beautifully, wielding a sharp blade and a sharper tongue. The Ancient Greek backdrop yields a postcard worthy screenshot in nearly every frame, and the massive map of both land and sea is peppered with interesting landmarks and worthwhile activities. This is one Odyssey worth embarking on.
Forza Horizon 4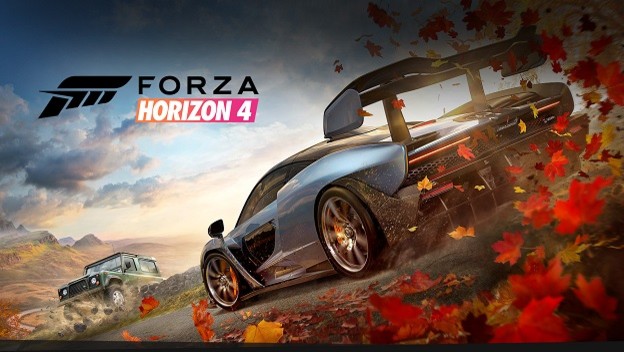 There are exclusive racing games on every console, but it seems none can replicate the perfection that the Forza series delivers for Microsoft. Forza Horizon 4 breaks the boundaries of the race track, letting you roam free in the pristine backdrop of Great Britain. With changing seasons, a shared online world, dozens of different racing challenges, and hundreds of exquisitely detailed vehicles to drive, there is simply no better place to get behind the wheel.