Having a game system or computer isn't enough. There are all sorts of added expenses and accessories that come with them. Of course, they come with the basics. You get the system and a controller or a desktop with maybe a monitor, mouse, and keyboard. But what about the other extras? You might need stuff to keep them update. You may need more memory. If people come buy, you gotta have more controllers for them to play too.
Basically, there are all sorts of extra items you need if you're going to really be a good gamer. You have to be all settled. That's when game accessories come in. Lots of real good headsets and controllers are out there, as well as things to keep your stuff from getting cluttered. These could all make your life a little more on point.

Turtle Beach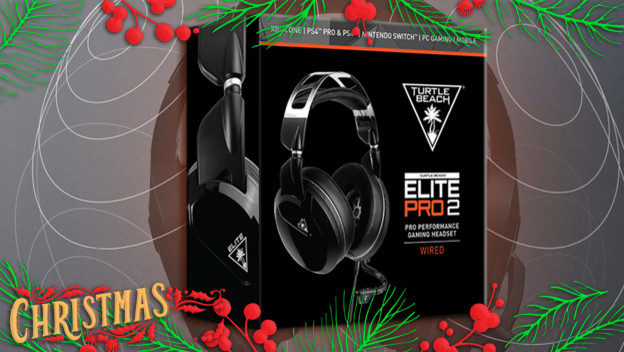 If you want serious gamer headphones, you have plenty of options. But if you're in esports (or aiming for the scene), your search should probably start and end with Turtle Beach. Not only do you get high levels of quality and comfort, in some of the sturdiest headphones available, you also get rare compatibility.
Turtle Beach stresses that the Elite Pro 2 Performance Gaming headset is compatible with PC, Xbox One, PlayStation 4, mobile, and even the Nintendo Switch. This is achieved through cables included out of the box that allow USB and 3.5mm capability, and it even comes with a Pink/Green splitter for PCs that need those.
And if you are a tournament-level gamer, you'll be happy to know that the memory foam ear cups are outfitted with a Prospecs glasses relief system that makes glasses and headphones finally get along. A small, adjustable channel in the ear cushion makes space for glasses as needed. The cushions themselves are made with Aerofit material, which means they're optimized for helping cooler heads prevail. Literally. A breathable fabric combined with memory foam made of cooling gel sounds like the perfect solution for stuffy tournament venues.
Once you grab a headset, you have to take care of it. Turtle Beach has you covered there too, with the Ear Force HS2 Headset Stand . The name of the game here is "sleek and sturdy," as this metal stand has a matte finish and rubberized feet that ensure it will stay in place and not cause any harm to your furniture. Its hook-like design makes using it simple enough, and it only takes up just as much space as it needs. Sometimes you don't always need a device to help keep your tech squared away, with extra ports, lights, and other goodies. Sometimes what you need is something dependable and built to last.

KontrolFreek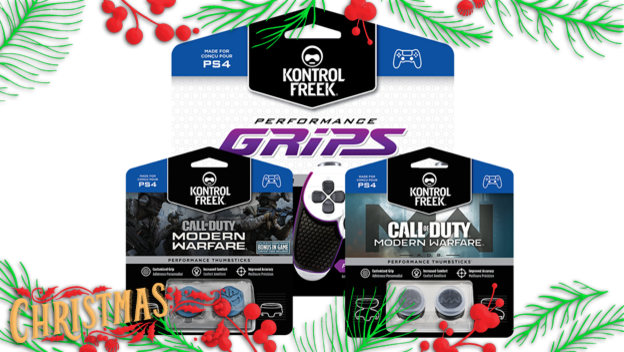 Customization is an important quality for many gamers out there. It's why so many video games feature customizable characters, toolkits, and vehicles. It's also why companies give gamers a vast choice of color when it comes to controller choices.
With KontrolFreek, you can help the gamer in your life meet their customization needs while also adding to their comfort and performance, thanks to the Call of Duty Modern Warfare Performance Thumbsticks . These officially licensed grips attach to the analog sticks of a PlayStation 4 or Xbox One controller and are meant to help with both accuracy and comfort. Beyond that, they look pretty damn cool. Also included in the package is a bonus code for the Wheelson Calling Card in-game content.
The grips feature a convex design and add a bit of extra height to the thumbstick. The "unique hex design" also expands the surface area of the grip which is meant to add to the comfort factor.
But if that's not enough comfort, KontrolFreek also sells something called KontrolFreek Performance Grips. These are made of moisture-wicking materials to assist gamers with long gaming sessions. These grips slip right onto the sides of the controller to offer additional support for those intense gaming sessions. They come in a variety of options too, including extra-thin and extra-padded models. There are even grips for controller triggers, keyboards and computer mice so it won't be hard to shop, no matter what kind of gamer you're buying for. Or, heck, even if you're buying for yourself, it'll be nice to have options.
If there's any hesitance when you're going to make a decision, you might feel at ease to know that KontrolFreek also offers a 30-day money back satisfaction guarantee for its products. That's important, because I realize that grips like these aren't something that everybody has tried in any capacity, regardless of brand. These products are, as claimed on the website, trusted by the pros and, beyond that, very affordable.

Fanfit Gaming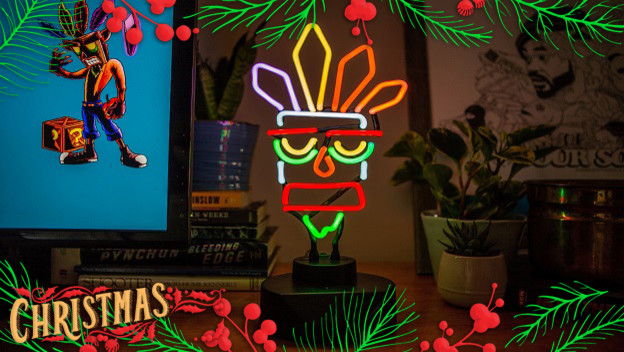 The aptly named Fanfit Gaming brands itself as having "amazing products for passionate gamers," and I have to say that, from what I've seen, this certainly appears to be the case. They offer a wide range of options for gamers this holiday.
I'm a sucker for neon, so I was excited to see that their site offers various gamer-themed neon lights for sale. These come in a variety of familiar styles and are the perfect piece of flash for a gamers room. Beyond just adding some cool ambient lighting, a light shaped like Batman's logo, an NES controller, or the Twitch logo are great ways of showing off your personality.
The site also contains a variety of gift bundles. I am drawn to some of the enamel pins, because I like to wear my gamer-cred on my sleeve or, in this case, jacket pocket. There is also a Flask Gift Bundle which comes with 5 pins. The flask itself might feature familiar looking items from gaming history or depict weapons and characters from Assassin's Creed. There are options.
But, speaking of options, let's assume you're not a flask person. A better way to access your potables could be with one of the sites magnetic bottle openers. One depicts Link, from The Legend of Zelda, drawing the Master Sword from its stone. Except it's not a sword in this case–it's a bottle of booze. Another bottle opener has a controller carved into it with the words "Eat, Sleep, Game, and Repeat" written above it. Only, the word sleep has a line drawn through it. Classic.
If coffee is more your style, the company also sells an array of gaming mugs. One is called the "N64 Coffee Mug" and is a 16oz Ceramic Mug with pictures of nostalgia-inspiring items. This includes the N64 controller, the golden gun, the console itself, and the infamous blue turtle shell. I want one. I want one badly.
But that is a sentiment I had multiple times while perusing the company's wears. That's why I feel confident in saying that it will be an easy shopping trip for you, should you choose to visit the site.

LucidSound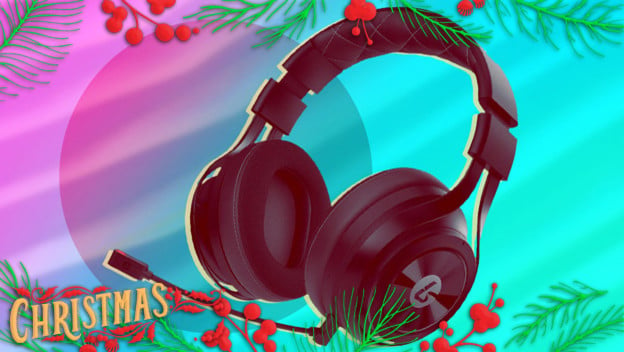 I'm a sucker for a good gaming headset, and the folks at LucidSound offer headsets that don't look bulky or childish. In fact, I have a deep appreciation for the sleek, almost sophisticated design. That is definitely the case with the LucidSound LS41 Wireless Surround Sound Gaming Headset , which is currently retailing for $199.99. This headset is compatible with the PlayStation 4, the Xbox One, the PC, Mobile, and the Nintendo Switch making it one of the most versatile headsets out there.
Beyond promising comfort for every head size with its "specially designed ear cushions to reduce fatigue for long gaming sessions," it also gives gamers a range of options to fine tune their sound for their gaming experience. It is easy to manage game volume, chat volume, and the muting of the mic is effortless which is great for those moments when someone else in your home wants to shout embarrassing things at you while you play. Hey, it happens. I promise.
If you want to go wireless on the Xbox One, though, you might have to look elsewhere. Fortunately, LucidSound also offers the LS35X Wireless Surround Sound Gaming Headset for $179.99. With this cable-free headset, devoid of any obnoxious base stations, gamers can jump right into the game. Things like this are great for competitive and casual gamers alike. The surround sound helps with the immersive experience of a game, sure, but it also helps gamers pick up on those tiny little footsteps creeping up behind them.
The LS35X Wireless Surround Sound Gaming Headset isn't just compatible with Xbox One, either. It works for Windows 10 and is advertised to be Xbox Next-Gen Compatible, so it's a gift that comes with a bit of future proofing. It's a good way to get mileage for your buck when a lot of other headsets aren't offering such a luxury.

PowerA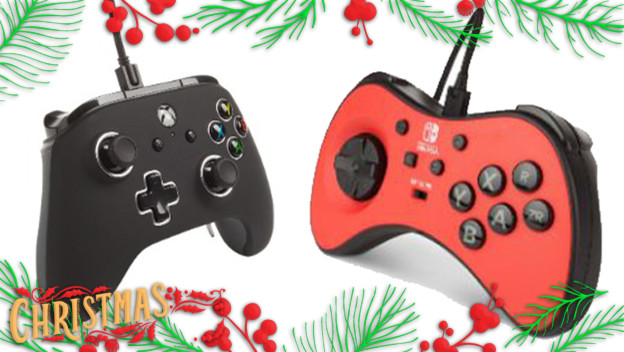 PowerA is a company known for making quality gaming accessories and peripherals, and we have two extraordinary options on show for you this year.
First up is the FUSION Pro Wired Controller for Xbox One . This controller offers customization like crazy, and that was clearly the goal from the get-go. The controller features mappable buttons, so gamers can use their underutilized fingers on the back of the controller to access buttons as needed without removing their fingers from the thumbsticks during crucial moments.
The controller also has trigger locks to adjust response time and removable paddles, so users will be able to get the exact experience they want. Add in the 5mm audio jack, rumble motors, and rubber grips and it's easy to see this becoming a favorite controller in no time.
Next we have the FUSION Wired FightPad for Nintendo Switch, which is fantastic. Fighting games require precision, and this precision isn't always available on the controllers that come with the Nintendo Switch. It does, however, appear to be heavily available in this PowerA product, in addition to the customization we've come to expect. The controller has six-face buttons in a classic layout, customizable buttons, swappable magnetic faceplates, and, really just seems perfect for games like Super Smash Bros. Ultimate.
Comfort has also been a consideration, as the controller is weight balanced for long sessions. I also love the way it looks like the old Sega Saturn gamepad, which takes me back to my early Street Fighter days. Oh, and did I mention that it has a D-Pad? There will be no need to negotiate precision with the all-too-common analogue stick. You can play fighting games the way they were meant to be – the way they were played in the 90s when the competitive scene really started to blow up.
Both of these products come with a two-year limited warranty.

IOGEAR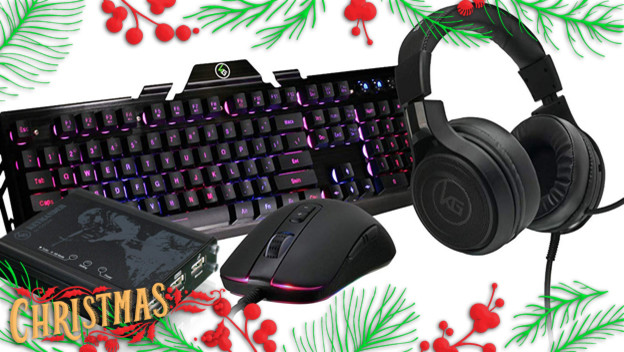 If you're a console-only gamer, you've probably heard plenty of trash talk about playing with controllers. No matter how good you are, a controller will never provide the level of accuracy and reaction time afforded by a mouse and keyboard. Unfortunately, your Apex Legends and Overwatch stats are all tied up in console platforms, so what can you do? IOGEAR can kit you out all in one go, to turn your game console into a rig that has the same level of control as a PC.
You'll want to start with the KeyMander . This device will allow you to swap the controller on your Xbox or PlayStation platform for the finesse of a mouse and keyboard. Not only does the KeyMander serve as an adapter for mouse and keyboard on consoles, but it works with a software that lets you adjust various settings such as mouse sensitivity in real time.
Next, you can pair the KeyMander with the Kaliber Gaming Complete RGB Gaming Pack . This special edition set will outfit your console (or PC) with a performance-oriented and stylish set of accessories. This includes a HVER Aluminum Gaming Keyboard, KORONA RGB Gaming Mouse, and NUKLEUS Universal Gaming Headset. The HVER keyboard is designed with an open frame, sporting elevated keys illuminated with multi-color LEDS. The KORONA mouse features rubber side panels to keep your grip steady, 11 lighting modes, dpi buttons, and built-in memory for storing custom macros. Finally, the NUKLEUS headset, which is compatible with a wide array of consoles and devices, gives you the sound you need to communicate with your teammates and hear your competition's footsteps.
The Kaliber Gaming RGB Gaming Bundle is great for newcomers and performance gamers alike, and putting it together with the KeyMander can turn a console hopeful into a true competitor.
202 Update:
There's a whole new Keymander update ! As usual, the Keymander 2 still lets you use a keyboard and mouse with your PlayStation 3, PlayStation 4, Xbox 360, or Xbox One. The $99.95 model has custom profiles, letting you set up macros, ket mapping, and even custom mouse responses to ensure you are ready for every game. You just take the box, plug your console, an extra power source, the gamepad, keyboard, and mouse, and the PC or smart device into it. Then, you start going. (Though, the PC and smart device option is if you want to change your controls while you're playing.) If you don't want to take the time making your own profiles, you can even grab ones others have specifically created for certain games. It's easy to jump in.

Astro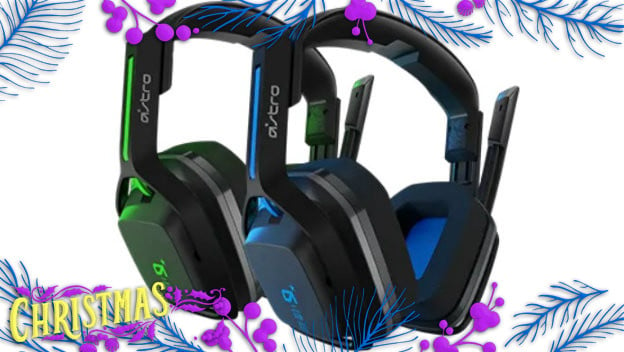 When you're a hardcore gamer, you want hardcore gaming hardware. Doubly so if you're in the market for a new headset. From having the full depth, range, and clarity of the game audio to having crystal clear communication with other players online, Astro is one of the top brands for a reason.
Take the Astro A50 Wireless Headset , for example. This performance-oriented headset offers top of the line audio quality, durability, and comfort for Xbox One and PC users. The headset includes a tilt to mute microphone, a micro-USB base station, and free software that allows users to fine tune their settings.
PS4 users in need of a performance-geared control experience can look no further than Astro's C40 TR Controller . Also usable on PCs and Macs, this controller is tournament-ready and features modular parts. You can swap between wired and wireless modes, and even change the dpad and stick modules. Extra buttons are available on the back of the controller, and of course they're remappable. The box includes everything you need to get started, including a travel case, a tool, multiple, changeable parts, and the wireless transmitter and USB cable. Replacement pieces are also available online via various retailers and Astro itself.

GameSir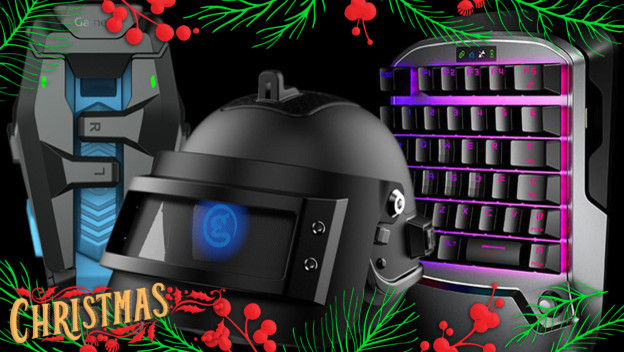 A relatively new company out of China, GameSir has embarked on a mission to tackle the gaming peripheral market with devices that are both practical and extremely flashy. The following three products, all of which are new for 2019, will definitely be turning heads in community gaming spaces.
First up is the F4 Falcon Mobile Gaming Controller . This thing looks like a prop from a Marvel movie, but is actually a device built to add precision to touch-based mobile games. Shaped like a bird, the F4 Falcon wraps around your phone and uses trigger-like buttons to activate haptic touch buttons in games like PUBG. You can fold it back up, at which point it turns into a gamer coffin instead of a bird. It also has a selector switch that alters the Falcon's pressing speed, which is particularly handy for PUBG.
Speaking of PUBG, there's also the GB98K Wireless Bluetooth Speaker . Not only is it a high-quality and very portable speaker, it's also made to look like an old Soviet helmet, such as those featured in PUBG. It's the most intense speaker you'll ever see. It uses a vibrating diaphragm to make sounds and produce bass so big for a small device, and it even features a hanging hole so you can perch it almost anywhere you want. As an added bonus, the inside of the "helmet" featured a RGB-lit GameSir logo, which pulses and changes color based on whatever music is playing.
Finally, there's the VX2 AimSwitch Gaming Keypad . This keypad stylishly includes only the keys you'll need for gaming, complemented by a joystick that rests just within thumb reach for extra functionality. GameSir claims the AimSwitch's mechanical keys and Agility X wireless tech allow for 1ms input latency and a 1000Hz polling rate. It also supports Bluetooth and wireless headsets.

Nintendo SanDisk Memory Cards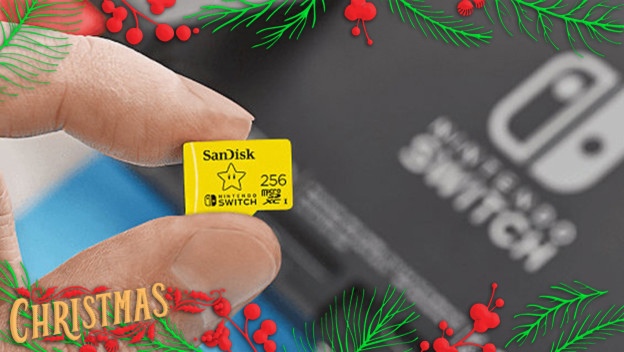 Everyone loves the Nintendo Switch, but nobody loves the Nintendo Switch's internal storage. It doesn't hold very much and, while plenty of titles are space-efficient, many third party games (especially ports from other platforms) are not. It only takes a few 8GB or bigger games to fill that thing up completely. Luckily, it has a microSD slot, just like the 3DS before it. And, if you're really all about that Nintendo vibe, you can get yourself an official, Nintendo-branded SanDisk microSD card .
These things are adorable. There's a 64GB card featuring the Triforce from The Legend of Zelda that's white with gold trim. If you go for the mid-tier, that'll get you a bright red 128GB card with a Super Mario mushroom. Finally, if you really want to cram every digital game you possibly can on one card, you can be a real super star with the very yellow 256GB card.
Not only are these cards as adorable as you can make a microSD card, they're also high quality, with a speedy transfer rate of up to 100MB/s, and backed up by a limited lifetime warranty. Having a storage solution for your Nintendo Switch is crucial, especially if you've embraced the Nintendo eShop and all its digital offerings.

Sega Genesis Mini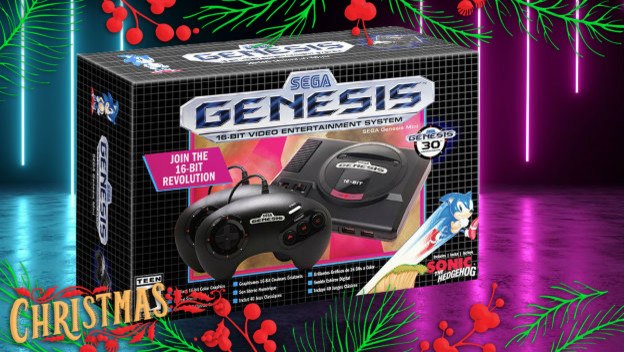 The miniature console craze has been going strong, with many classic game collections and console replicas that look great on a shelf and allow fans to revisit the classics in style. The Sega Genesis Mini is an especially great product, as it fills in several blanks left by other licensed Sega Genesis clone consoles. It also includes multiple rare games that haven't seen the light of day since their original publication, and at least one that has never been officially available at retail.
Featuring the likes of Capcom and Konami along with Sega among others, the Sega Genesis Mini has a carefully considered selection of classic games and titles that defined the platform. This device is also one of the few places you'll see Mega Man, Sonic the Hedgehog, Castlevania, and uh, Mickey Mouse all in the same place. From grinding levels in Phantasy Star IV to desperately tearing presents open to defend yourself from Earthlings in ToeJam and Earl, this set truly represents the strange vibe and variety that made the Sega Genesis stand out in the first place. And if having several classic games running off a HDMI-enabled replica of an iconic console somehow isn't enough, you also get treated to a special menu interface featuring a brand new music from Sega legend Yuzo Koshiro.

Sennheiser Gaming Headset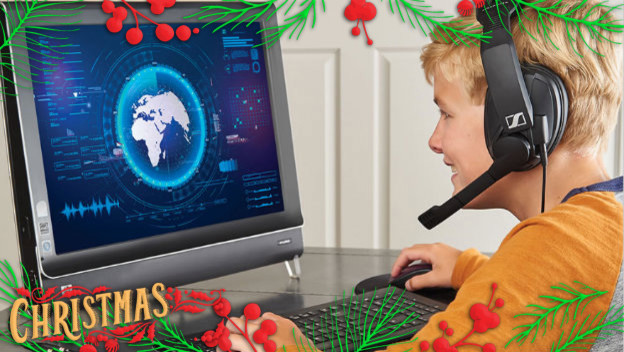 When it comes to audio, there's one brand you always hear about from your nerdiest, FLAC-loving friends. That brand is Sennheiser . Known for years as one of the best brands for getting music in ears as perfectly as possible, Sennheiser has now decided to enter the gaming market.
For a cool hundo, you can get your hands on one of the most high-fidelity, high-class gaming headsets on the market. Sennheiser's gaming headset features memory foam padding on its circum-aural earcups, with a split headband designed to reduce pressure on the head. The left earcup features a boom mic that automatically mutes when lifted, and the right earcup houses the volume controls. Enhanced acoustic technology ensures crisp, clean audio up to 113 dB, and the noise-canceling microphone eliminates background noise for the best possible communication during heated gaming sessions.
To top it all off, this device includes an 8' 3.5mm cable to ensure compatibility with several devices, including PCs, Macs, and even consoles. Considering the limitations you can run into with console-specific headsets, the all-in-one factor is key here. Gamers expect quality in every facet of their experiences, so it only makes sense for Sennheiser to enter the gaming audio space.

Glorious PC Gaming Race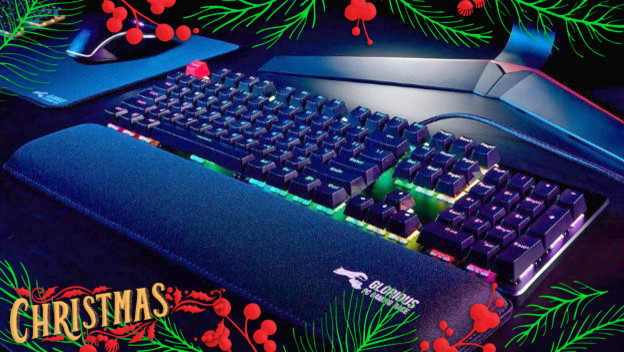 When you have a PC, you're usually set for gaming. It's not like you need a new system every few years. But, what you do end up needing are new accessories. Of course, this can mean keyboards, mice, and a new mousepad or two. Glorious PC Gaming Race has all of those covered.
For example, someone could get a $109.99 Glorious GMMK Keyboard . While yours could appear ready to go with no setup, ushering someone into the mechanical keyboard world, someone could mess around with it later with Cherry, Gateron, and Kailh-branded switches. Not that you'd need to. It has preinstalled Gateron brown switches and black keycaps, all designed to be comfortable and sturdy. It also has 16.8 million RGB backlight options!
As for a matching mouse, you could get the Glorious Model O . This is a $49.99 wired mouse available in glossy black, glossy white, matte black, and matt white color options. It is a light mouse with a honeycomb design to keep your hand cool and dry. It has a durable braided cable and is designed to last for about 20 million clicks with its Omron switches. There are also six buttons available, it supports a max DPI of 12,000, and has a 1,000hz polling rate. Not to mention, it has 16.8 million color RGB options for lighting effects.
Finally, there is the Glorious 3XL Extended Mouse Pad . It is $49.99 and gives you all of the clean, smooth surface space you could possibly end up needing. It also comes in black, white, and blue color options, in case you want it to match your gaming space. It even has a one year warranty. If you get it and it ends up not standing up to your strenuous gaming sessions, you could go ahead and send it back for a new one.

SCUF PlayStation 4 Vantage 2 Call of Duty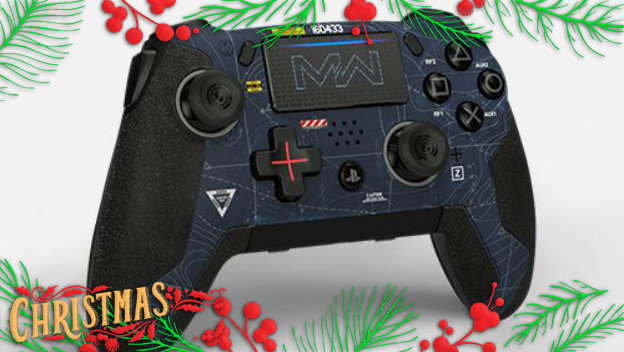 Do you like high quality controllers that tend to be used by professionals and have the most precise details and best materials going into them? Do you also like it even more when they are limited edition varieties designed to go along with one of your favorite games? What about when one does both of those things, but has one of the coolest paint jobs ever? Well, that's the SCUF Gaming SCUF Vantage 2 Modern Warfare PlayStation 4 and PC controller . It's a super high-end accessory, at $219.95, but it includes a lot of items to make it worthwhile.
This SCUF Vantage 2 is completely designed to resemble anything to do with a sniper scope. There's the tactical map on it, for example. It has two long domed thumbsticks, two long trigger covers, a control disc, a 10 foot long braided micro-USB cable, and comes with the carrying case. You can also map 15 controller functions to all four paddles and the two SAX buttons.
You even get a bit of exclusive DLC. Everyone who has this controller gets a Sniper Scope charm for Call of Duty: Modern Warfare . Think of it as a digital reminder of the cool thing you own.

Logitech Gaming Mouse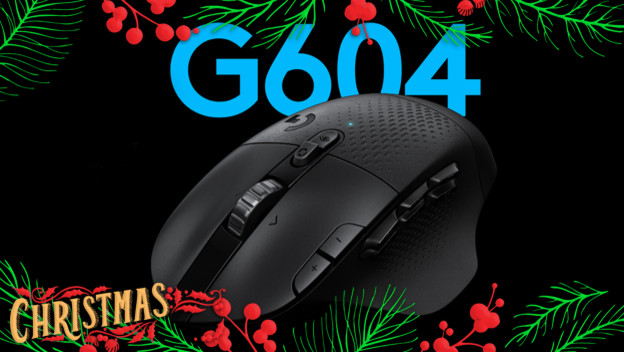 Logitech has a rock-solid reputation for computer accessories, from its affordable office solutions to its top-tier gaming products. If you're a hardcore gamer playing demanding games with complex mechanics, a standard mouse won't cut it. MMOs, MOBAs, Battle Royales and more are all about knowing your tools, when to use them, and being capable of doing so.
Logitech's G604 Lightspeed Wireless Gaming mouse is the right tool to make all of the above happen. This mouse sports 15 controls of varying shapes and sizes, all designed to be accessible with simple finger placement. And all 15 are programmable, making even the most complicated macros a cinch. This mouse also has dual connectivity, allowing players to toggle between the more ubiquitous Bluetooth connection, or 1ms Lightspeed technology.
EWin Calling Series Ergonomic Computer Gaming Chair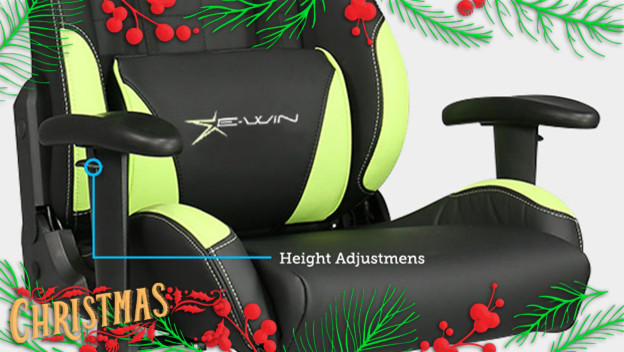 Whether you're gaming, working, or taking a nap, the EWin Calling Series Ergonomic Computer Gaming Office Chair is a must-have for any office, streaming lair, or family room. The angle-adjustable backrest will help you adjust the sitting position throughout the course of your experience. Like your gaming chair leaned back a few degrees? The locking tilt function allows you to not only rock back the seat and backrest, but also lock it in the position that fits you.
With the First Stain Resistant EWin 2.0 PU Leather, it's also easy to clean. It can be wiped repeatedly without surface damage by using a clean cloth. Also it surpasses industry performance standards for strength abrasion, hydrolysis, and UV stability, while retaining the real leather look and feel that has made it so popular.
EWin Prime interior high-density foam puts it well above the standard High Resiliency foam. It is engineered to be two times heavier than regular foam per cubit foot, inching it near the realm of memory foam. The elasticity of the foam helps prolong the comfort life of the chair and adds to the overall durability of the product.
The Calling Series comes with PU coating casters that are engineered for quieter operation and greater resistance to foreign objects and debris, rolling effortlessly on all types of flooring while preventing damage to the surface beneath. So this means there'll be no noise when you're recording those YouTube videos!
This model usually retails for $359, but the first 19 customers each day can score it for the low price of only $129! So be sure to head over to EWin's site at the link above and grab one before the holidays!
8BitDo Retro Game Pads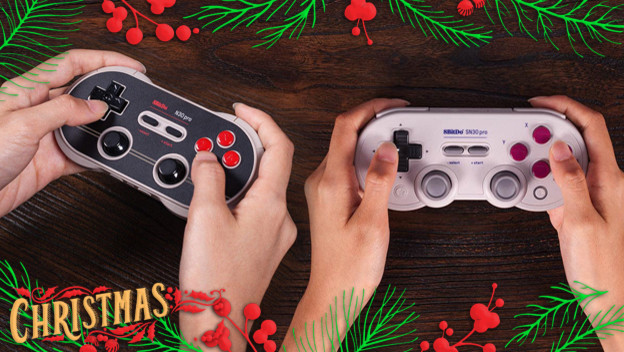 The 8BitDo game pads are essential to anyone looking to emulate that retro console experience at home. Their controllers aren't just full-sized wireless Bluetooth replicas, they were designed with respect for the classics. They paid extra attention to the most critical characteristics like the D-PAD, to make sure it feels exactly like you remember it. The N30 Pro 2 and 8BitDo SN30 Pro+ will be a must-buy for any classic Nintendo fan, while the M30 drips of 16-bit Genesis radness! If you're looking to take something on the go, the key chain sized Zero 2 is also a great option, now on pre-order.

Victrix Pro AF Headset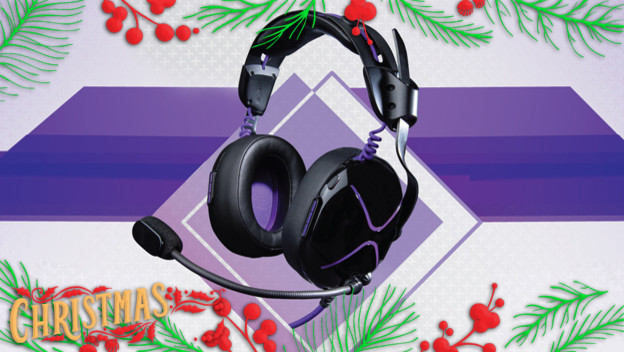 Officially licensed by PlayStation and Xbox, the Victrix Pro AF is a streamlined design of the Pro AF ANC, so you get all the best features without sacrificing the audio quality it's known for. After listening to feedback from streamers and esports competitors, Victrix has added a removable microphone feature and on-ear audio controls to the Pro AF. Take your game to the next level, be Pro AF. And don't forget, a gaming headset is only as good as its microphone. Their mechanical mic filter design was originally created for the Cobra attack helicopter, and its violent 120dB unpressurized cockpit. This boom mic will increase player intelligibility in the loudest environments. If a microphone is not your style, it can be replaced with a form-fitting cover to maintain the elegance of the headset while you stream. It's a total package!

Genki Bluetooth Audio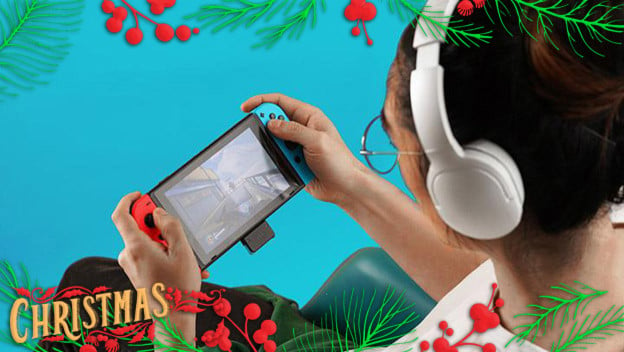 We all have 50 different audio devices right? And those comes with 50 different headsets, earbuds, pods-this, do-dads that, etc. Well now you can connect your favorite wireless headphones to your Nintendo Switch and other consoles with this handy-dandy adapter! Genki Audio is a Bluetooth 5.0 adapter equipped with aptX high fidelity low latency codecs. It's the best way to elevate your gaming experience. It's easy to use and connects with all the Bluetooth headphones and speakers. It also features passthrough charging for uninterrupted play on the long haul. It also includes accessories to take it to the big screen! Throw this baby in your back pocket and you're ready to go!