It seems every year a new piece of must-have gaming gear drops that leaves our mouths watering in anticipation. Here is a collection of just some of the cool items on our wish list this holiday. It includes everything from next-gen headsets, to stylish gamer swag and beyond!

Turtle Beach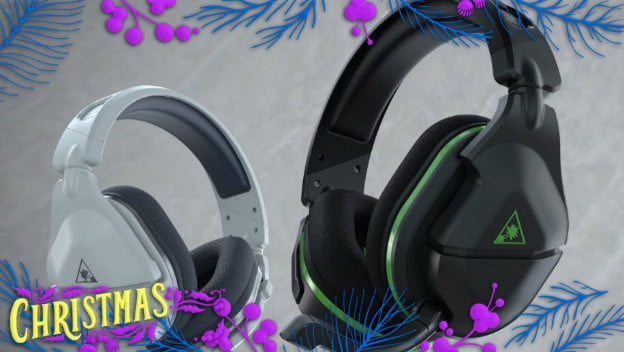 Headsets are among the smartest gifts you can get for gamers. Everyone needs one. Ones from companies like Turtle Beach are high quality and often not console specific. You also can never go wrong with something people can use while working or gaming.
The Turtle Beach Stealth 700 Gen 2 Headset is $149.95 and works with the PS4, PS5, and Switch. It is the successor to the top-selling premium wireless gaming headset and features a reliable wireless connection via mini-USB transmitter. Take mobile calls or listen to your own music simultaneously while gaming through Bluetooth technology. It also has a 20-hour battery, 50mm Nanoclear speakers, and Aerofit cooling-gel memory foam ear cushions.
There's also the Turtle Beach Stealth 600 Gen 2 Headset. It is $99.95 and for Xbox One, Xbox Series X, and Windows 10 devices. This 50mm speaker headset has Windows Sonic surround sound support, a larger flip-to-mute mic for refined chat clarity that integrates into the headset when muted, plus uniquely re-shaped, breathable ear cushions with ProSpecs technology.

Logitech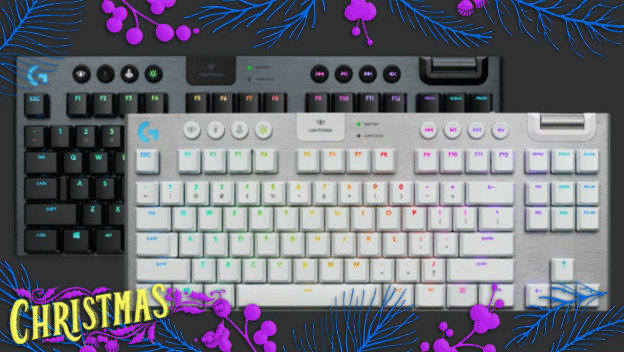 Logitech is a company where with one visit, you can get an item for each sort of gaming activity. Need a headset? It's got a headset. Need a new mouse? That's there too. How about a keyboard? You'll have one that will last as long as your PC, if not longer.
For example, the Logitech G915 TKL is a Tenkeyless lightspeed wireless RGB mechanical gaming keyboard for $229.99. It is a pro-grade wireless keyboard with advanced lightsync RGB, and high-performance, low-profile mechanical switches.
You could pair that with the Logitech G203 Lightsync mouse. It's $39.99. For that, you get a device with 8,000 max DPI, lightsync technology for RGB lighting, a gaming-grade sensor and a classic 6-button design you'll light up your game and your desk.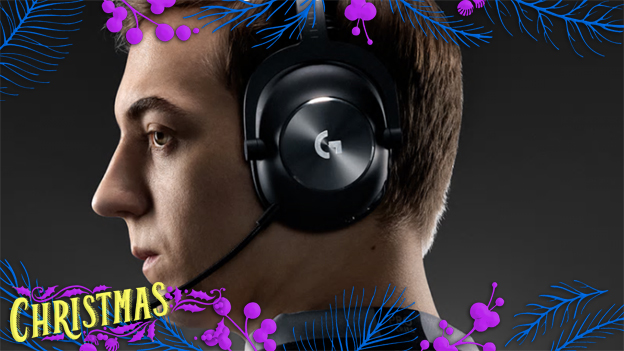 That can be topped off with the Logitech Pro X Wireless Lightspeed Gaming Headset for $199.99. It has Pro-G 50mm drivers, Blue Vo!ce microphone filters, DTS headphone:X 2.0 object-based surround sound, and lightspeed wireless technology. The headset is also durable and comfortable, with premium steel and aluminum making up the band and memory foam earpads and headband.

Roccat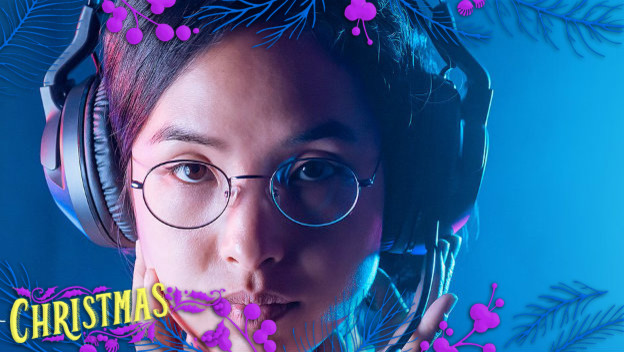 If there's one thing you're guaranteed to need as a gamer, it is things like keyboards, mice, and headsets. No matter what, they're going to get used. And with Roccat, you have a quality company with items that are going to last for years and perhaps even stay with you across multiple devices.
For an affordable headset, there's the $49.99 Roccat Elo X Stereo wired, 3.5mm jack, cross-platform stereo gaming headset. It lets you experience a weightless, dynamic fit with a self-adjusting metal headband and superior memory foam ear cushions. Precision-tuned 50mm drivers produce pitch-perfect sound while a detachable noise-cancelling microphone ensures crystal-clear chat.
The Roccat Elo 7.1 Air is the wireless surround sound RGB Gaming Headset of your dreams. It's $99.99. Combining the latest in wireless technology with a weightless fit, it is the next-generation headset of today. Experience 360° visual audio surround sound powered by precision-tuned 50mm drivers. Stellar Wireless technology provides incredibly reliable connectivity and the comfort and freedom of a cable-free design.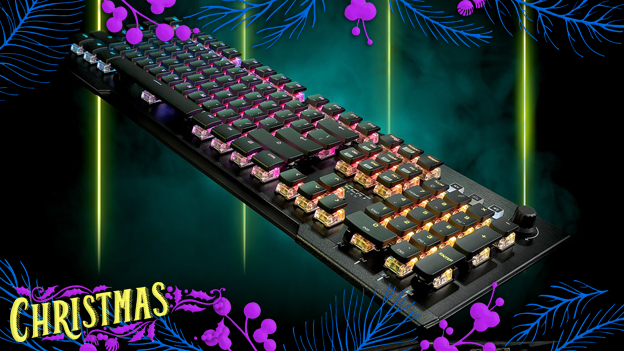 There are two sorts of keyboards you can turn to this year too. One is the $159.99 Roccat Vulcan TKL Pro , a compact, optical, RGB gaming keyboard. It is re-imagined in a tenkeyless form factor and taken to another level with the introduction of ROCCAT's Titan Switch Optical. The new switch is a marvel in optical engineering, actuating at the speed of light for an unprecedented new level of responsiveness. It harnesses the speed of light with firmware that recognizes each keystroke cleanly, distinctly and with zero delay. Infinitely faster yet with double the durability, there's literally not a single drawback.
If you need something a bit better, there's the Roccat Vulcan Pro optical RGB gaming keyboard for $199.99. The Titan Switch Optical gives lightspeed actuation and incredible precision. It adds to a feature set including mixer-style audio controls, detachable palm rest, AIMO illumination and a reinforcing aluminum plate.

Blue Yeti X mic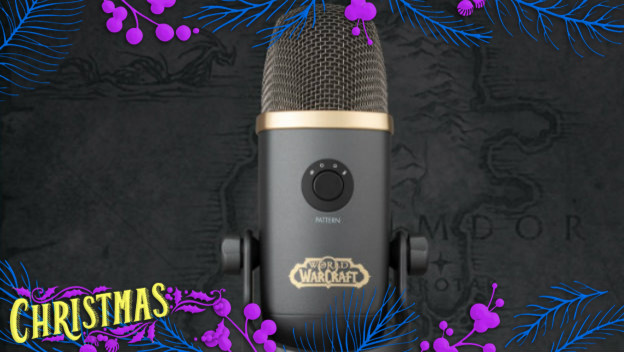 If you need a mic, you'll see a lot of people go Blue. It's known for its design and quality. Basically, if you're going to do any sort of serious gameplay, one can come in handy. And if you're going to try and be a streamer or podcaster, having one on hand can be a huge difference. And this year, the Yeti X World of Warcraft Edition mic is the one to get.
For $199.99, you get a professional streaming mic with Blue Vo!ce technology. Crafted together with Blizzard Entertainment®, Blue's Yeti X World of Warcraft Edition professional USB mic can change the sound of your voice for a fully immersive streaming experience. Summon the sound of your favorite Warcraft characters using the all-new advanced voice modulation with Warcraft character presets or entertain your audience with hundreds of Shadowlands and Warcraft HD audio samples. Create a unique audio broadcast and elevate your stream to new levels with Yeti X World of Warcraft Edition.

KontrolFreek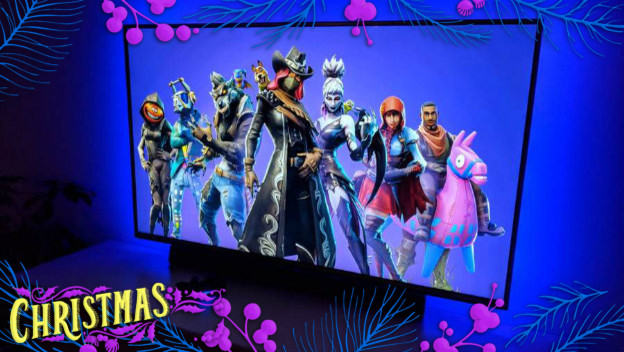 FreekNation represent! Whether you're going subtle with thumbstick covers or decking yourself out with hats and gamer shorts, KontrolFreek covers people with accessories that protect their investment and make it easier to enjoy their hobby.
For example, KontrolFreek's quality cables can keep your connections more secure and stronger. Its HDMI 4K Ultra Gaming Cable with gold-plated contacts and a nylon braid might be just what you need for new consoles. For $24.99, you get a 12FT/3.6M cable that boasts high-speed HDMI 2.0 compliance to maximize your graphical output and keep your gaming display crystal clear. It supports Ethernet, 3D, Audio Return Channel (ARC), High Dynamic Range Video and 4K Ultra HD @ 60 FPS.
There's also a $14.99 12FT CAT-6 Ethernet Gaming Cable made of 100% bare copper wire with 50 micron gold plated RJ45 plugs and a nylon braid cover. It supports Fast & Gigabit Ethernet at 10/100/1000 speeds. It features shielded connectors for high-speed data transfers and minimal signal loss.
The $19.99 12FT USB A-to-Micro Gaming Cable is also around to help with charging controllers or mobile devices. This high-speed data & charging cable features a durable nylon braid with a round construction to prevent tangling. The flex strain relief design reinforces stress points to increase durability when bending.
And, if you want to deck out your place, you can go with KontrolFreek Gaming Lights for $29.99. It gives you a 12FT, USB-powered LED kit that can work with a TV up to 55" or deck out your consoles or computer. It even has a built-in control strip that lets you choose the mode, speed and brightness, and color.

Rockstar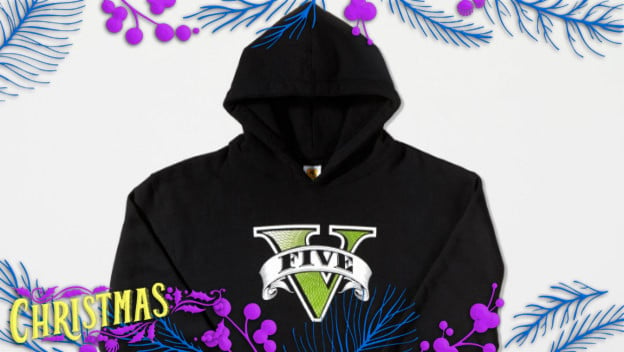 Rockstar Games isn't just about games. I mean, that's what you think of first, of course. But the company is also about other sorts of products that show your love for your hobby and certain series. The company has offered all kinds of accessories and collectibles for years, and all of them make great gifts for gamers you might think have everything.
For example, Grand Theft Auto V is the game that keeps giving. Whether you loved the main game or its GTA Online spin-off, folks keep coming back. The GTA V hoodie is a $50, stylish black hoodie with the game's logo. It is a cotton and polyester pullover with a fleece-lined hood and center pouch pocket.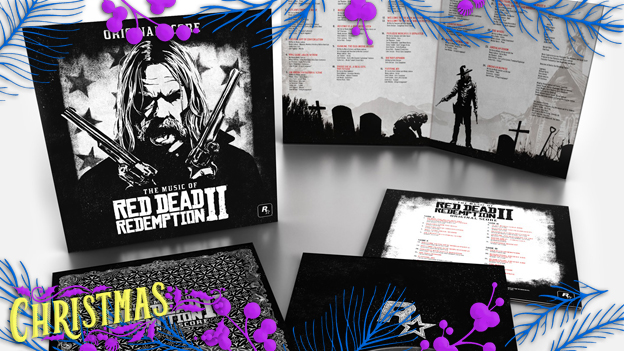 There's also the music to consider. Red Dead Redemption 2 was a triumph, and that includes its score. Rockstar offers different ways to appreciate all of that without having to turn the game on. You could get a $29.99 Red Dead Redemption 2 Original Score Vinyl , with 24 tracks on two records. If you prefer CDs, that's available as a 22-track CD for $12.99 . There's also a 13-song The Music of Red Dead Redemption 2: Original Soundtrack CD with major performing artists singing tunes written for the game. It's $9.99.

Astro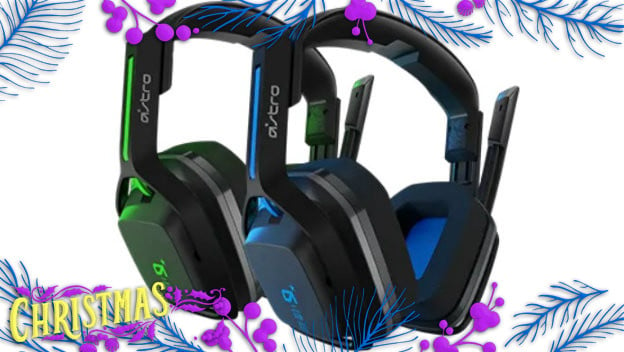 Headsets are a tricky thing. Each one has its own tendencies and things that make it feel special. Astro offers a wide array of options. Its A20 Wireless Headset , which is available in varieties that work with the PS4 and PC or Xbox One and PC, is one that is starting to trend toward an elite end. But it's also still approachable and a very comprehensive headset for $119.99.
This A20 Wireless Headset is "Tuned for Gaming" with 40mm drivers, delivering precise ASTRO Audio tuned specifically to give you a competitive edge. You have a low latency 5GHz wireless headset with a flip-to-mute mic and both support for Dolby Atmos and Windows Sonic 3D. Once you have it charged, it is ready to go for about fifteen hours. Also, its Astro Command Center software enables gamers to tune every input and output parameter, including mic level adjustments and custom EQ settings.

Western Digital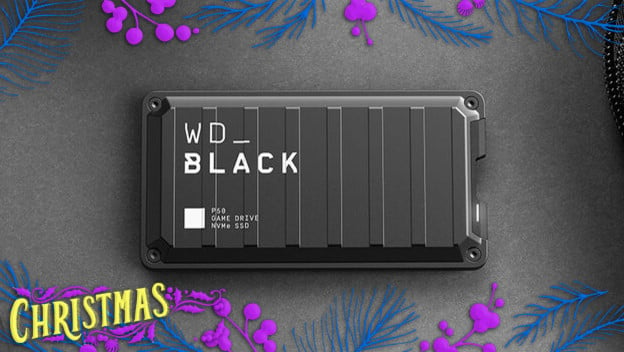 Consoles don't offer you enough space for games. Hell, some laptops don't either. Not when you have a Call of Duty that can go ahead and immediately take up 100GB before patches. It's a lot. That's when you need to turn to Western Digital storage solutions. They work with your consoles and PCs to offer the secure and trustworthy space you need for all of your games.
Need more room on a PC? Try WD_Black SN750 NVMe SSD memory for your internal drive. 1TB is available without a heatsink for $134.99 and with one for $154.99. Its 3D NAND doubles the storage density from the last generation, and offers 3430MB/s sequential read performance and 3000MB/s sequential write performance.
The $199.99 1TB WD_Blank P50 Game Drive SSD is one place to start for consoles or PCs. It has read speeds of up to 2000MB/s and a SuperSpeed USB (20Gb/s), so you spend less time waiting to get back in the game and more time actually playing your game collection.
Finally, there's the WD_Black D10 Game Drive . This is the $199.99 big boy that offers 8TB of HDD storage for a console or PC. This is rated at 7200 RPM with active cooling technology and speeds up to 250MB/s. It also has two 7.5W USB Type-A charging ports.