EVO 2017 has come and gone, and what a weekend it was. There were some absolutely incredible Street Fighter V , Smash Bros , BlazBlue , Tekken 7 , and Puyo Puyo Tetris match ups this year. Plenty of phenomenal games were announced. It was even the last time we'll see Ultimate Marvel vs. Capcom 3 . (Well, probably.) All in all, it was an event to remember. But then, every EVO is an amazing con. There are plenty of reasons to look forward to it every year, but here are five of the best. Fan favorite games appear. While we don't often see really old games as headliners at EVO, we do see new entries in established series. At EVO 2017, we saw Street Fighter V, Tekken 7, Guilty Gear Xrd Rev 2, Injustice 2, BlazBlue: Central Fiction, The King of Fighters XIV, Ultimate Marvel vs. Capcom 3, Super Smash Bros. Melee , and Super Smash Bros. Wii U. It was a lineup with games we've loved for years. This is good for everyone, because even if you aren't familiar with the latest iteration, you can still follow along if you know the basics and nuances of the series! Everyone is able to enjoy the fun.
Unexpected games are played. When you think EVO, you think fighting games, right? Except there are competitive games that buck that trend in attendance. At EVO 2017, Catherine and Puyo Puyo Tetris were two such titles. They involve the same sorts of headgames, skills, and strategies, pitting people against one another, but in puzzle game form. Such inclusions help expand EVO's horizons. There are informative panels. EVO isn't just about playing, shopping, and watching. It is a learning experience too. There are always panels every year that help you better appreciate fighting games. At EVO 2017, for example, there was a panel going over 15 years of EVO, a look at GGPO origins, Twitch and Square Enix panels, and even one going over indie games. We gained new insight into the con, games in development, and the middleware designed to help online fighting games work.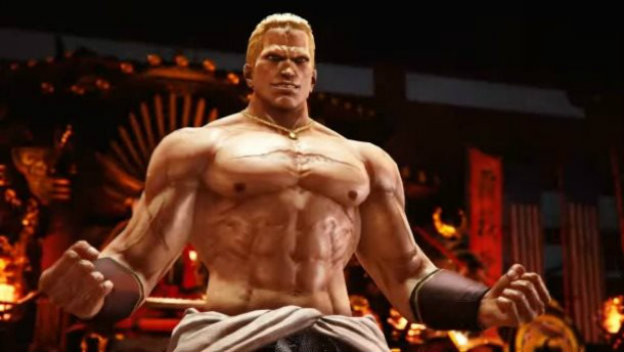 So many announcements are made. Fighting games are the stars at EVO. This means companies are going to do whatever they can to get fans hyped. At EVO 2017, for example, we had a ton of announcements to sift through. Darkstalkers ' Jedah is coming to Marvel vs. Capcom Infinite . The King of Fighters ' Geese Howard is heading to Tekken 7 . Final Fight 's Abigail will appear in Street Fighter V . And it seems like everybody is showing up in Arc System Works' BlazBlue Cross Battle Tag , a cross-over game with people from BlazBlue , Under Night In-Birth , and Persona 4 Arena . Companies went all out to bring important information directly to the fans. It's time to shop! This one only applies if you're actually at EVO. Like all conventions, there are different vendors there attempting to sell their wares. While the prices might be a bit high on some items, it is an opportunity to find merchandise you might never see otherwise. It's always cool to see a fight stick in person or some kind of figure of your favorite character!