There was a time when licensed games had a shot at being decent. Sure, it was only about a 50/50 chance, but even then, bad games were at least hilariously bad. (I mean, look at the Home Improvement SNES game.) There was a time when Game of Thrones: Genesis and Game of Thrones were announced, and we were cautiously optimistic, but they seemed inviting. There was a time, then it all went wrong. The desire for something better, as well as the beginning of season four of Game of Thrones , is what resulted in my mind's creation of the kind of game we George R. R. Martin fans deserve.
I dreamed a dream of a Game of Thrones game made by BioWare. It kind of loosely followed the story, in the way that all dreams do. It was quite detailed, as I even imagined loading it up on my shiny PS4. I was greeted by a character selection scene that offered an array of Starks to choose from, even little Bran. There were even moral choices and dilemmas! Though, in a touch of brilliance, my dream of BioWare's take on Westeros had a shout out to Mass Effect 3 . The choices I made only were of minor consequence, deciding companions and such, and I could tell I was still on the road Martin had laid out in the books.
I dreamed that I could play a Game of Thrones game and not be cringing after 30 minutes. I don't really know how long my wonderful BioWare Game of Thrones dream lasted, but I managed to get through Arya's storyline in Game of Thrones and A Clash of Kings , so it was clearly a while. It was bug-free and beautiful, with environments and characters that looked good. Even though it was a figment of my imagination, it was the kind of adaptation the series deserved.
But there are contracts that have been signed. And BioWare's too busy with Mass Effect , Dragon Age , and whatever games EA is forcing them to do. Besides, lengthy development times would be involved with a really good, Game of Thrones game, and most developers and publishers aren't going to want to wait around and risk losing money because interest has waned. And so all hopes are cast aside, and we worry about TellTale's Game of Thrones game. Because really, we haven't heard much about it, if it will feature any of our favorite characters, or even if Martin has any involvement.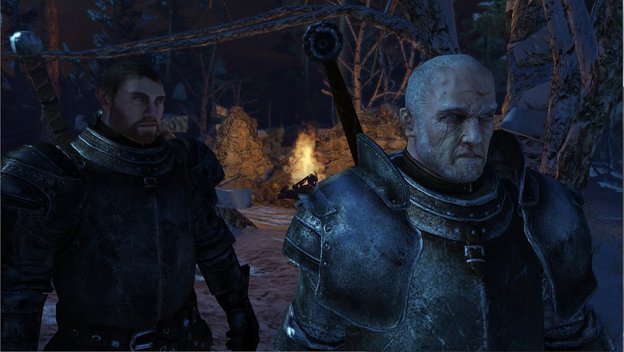 But still I dream that BioWare Game of Thrones game will come to me. Or back to me, rather. I really would like to see how my imagination would have tackled A Storm of Swords . But I shouldn't have to dream. None of us should. Considering the time Martin dedicates to his books, some developer and publisher should be willing to make that same commitment and make a worthwhile game adaptation.
I had a dream my virtual lives in Westeros would be so different from the ones I was forced to lead. I mean seriously, how could a world that rich and exciting be made so buggy and boring? Oh well, at least we can all still go slap Joffrey .