To my delight, a few indie games appeared at E3's press conferences, though not as many as last year. At EA, where they announced the EA Originals program, Fe was shown. After that, we had Inside and We Happy Few from Microsoft. Lastly, Eagle Flight for VR and Grow Up from Ubisoft. Indie games seem to be quite the ongoing trend these last few years, becoming quite popular despite the continued success of AAA games. So are these big companies just making temporary investments, or are they making big commitments to Indie games?
They are likely making temporary investments, in my opinion, to respond to consumer demand. Whether you like it or not, indie games are on the rise. Especially with heartfelt stories like we saw in Ori and the Blind Forest , I think it's about time everyone acknowledges that indie games aren't going to fall out of the limelight anytime soon. Clearly, the largest names in the gaming industry have invested in this and plan on doing more. EA's "EA Original" program stands out the most, because of its point blank statement that all proceeds will go to the indie developers, and not EA. Personally, I find this a little suspicious. There must be a catch. You can't just invest in something for free; that's called a donation. And if EA really is donating to Indie developers, I'm not sure I can reconcile that act of altruism with the sheer greed that normally runs large game companies.
Anyway, let's pretend everything EA is saying about this program is true and everything really does go to the indie developers. What it that supposed to say about EA? Well, that they're very kind and care a great deal what their consumers think of them. Else, it might be that EA is trying to learn from these indie games, and possibly acquire a few new employees in the process.
What is there to learn, though? Is EA finally no longer under the impression that they've got the key to gamers' desires? If that is the case, than there is definitely a lot to learn from indie games. They, unlike most AAA developers, have the time and unlimited creativity to do whatever they like. This, as it should, produces extremely unique games all across the spectrum of art. From extremely abstract, like Mountain, to adhering to what might be called the gaming version of the Renaissance (like Mages of Mystralia is to Zelda ).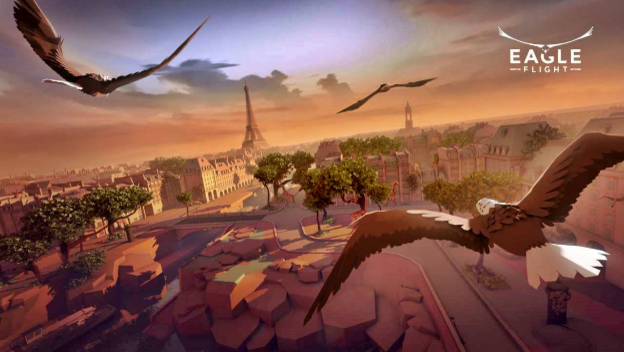 AAA games don't have such luxury, but I think these big companies (not just EA), are working to learn what they can. EA is probably the most obvious example of this with its altruistic program, but other big companies like Sony and Ubisoft are jumping onto the indie bandwagon too. So what about indie games can be used in bigger titles? This has been speculated upon and answered often enough, and the fact remains: story, music, art, and gameplay can make or break a game. Building each of these in a short time and making them stand out from the crowd is a matter of acquiring an intimate understanding of each. For example, creating a relatable character doesn't mean creating a bland one. Relatable traits come from experience and if that experience is powerful enough, the player will be instantly connected. Ori, from Ori and the Blind Forest , is hardly human but he experiences a severe loss that anyone can understand regardless of whether they've personally experienced something similar.
Needless to say, these companies are probably just responding to consumer demands rather than any kind of long-term investment in the indie game industry. I hope, however, that these big companies will work to learn from indie games and better their AAA games in the process, including making an effort towards improving the aforementioned story, music, art, and gameplay.