Amiibos are a hit, but in a surprise twist, defective Amiibos seem to be getting the most attention. Samus with two arm cannons? $2,500 . Peach has no legs? $25,100 . It's ridiculous.
While a well made Amiibo can be quite awesome, and even look pretty darn good, Nintendo should not be getting more, positive attention for their NFC figures turning out wrong. It's not a happy surprise. Okay, maybe the Samus was, but most of the others appearing online weren't. They're manufacturing errors. These defective Amiibos are signs that Nintendo's process was slacking.
Especially since the defective Amiibos aren't uncommon. Legless Peaches are appearing everywhere. I've seen Villagers chopped in half. There are Kirby and Pikachu figures with awry faces. People have even found a bald Mario . Apparently, a Marth with two swords exists as well, but since he's only being shown outside of the packaging, who knows if he's real or the product of someone who is rather savvy and had access to two Marths.
Worse, things are escalating. People aren't only considering things like broken figures or defective Amiibos worthy of slapping up on eBay with an inflated price. People are grabbing ones that are upended in their packaging and selling them online. Fortunately, people are smart enough to not succumb to such schemes, but still. Things are going wrong, and people are trying to make money off of it.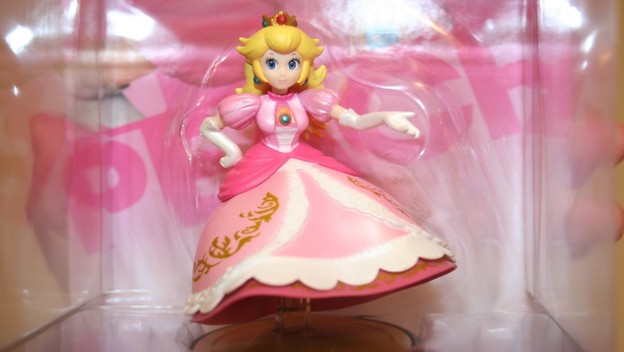 Which is disappointing, because it's making all of these problems seem like a good thing. They're absolutely not. If Disney or Activision had problems of this scale with the Disney Infinity or Skylanders figures, people would be railing against the companies for shoddy merchandise. The first instinct isn't to sell the faulty merchandise online with a marked up price.
The way things have been spun, it's as though defective Amiibos are something to be prized. While I suppose this could be true for the Samus and alleged Marth figure, it isn't for ones like the legless Peach or bald Mario. These are flawed items. We shouldn't celebrate them. We should be holding Nintendo accountable for having such a shoddy production process that problems keep happening.