Do you prefer third-person or first-persongames? Each are equally fun to play. There are even games that allow you to move between the two like The Elder Scrolls V: Skyrim . I usually like to play Skyrim in first person, but I'll switch to third if I get some epic new piece of armor or I just want to enjoy my character design in different situations. Whether you have the option to switch between first- and third-person, there is one advantage to third-person that everyone can agree on. Dat booty doe! The best part of third-person perspective games is the ability to have a consistent view of the character's best assets. Here's our list of some of the best butts in games.
Nathan Drake – Uncharted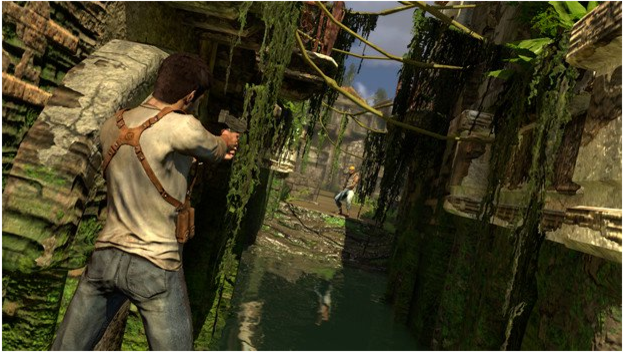 This first one might be a little unexpected. You probably figured I'd jump right into it with a female booty, but no best video game butts list would be complete without Nathan Drake. Sure, it's not voluptuous or showcased in a skin-tight outfit, but sometime there's nothing nicer than a good male booty in jeans. Nathan Drake pulls this off in every iteration of Uncharted , and I'll continue to play the series for that view. Even if you never thought about it that way before, you'll certainly look at Uncharted differently now.
Cortana – Halo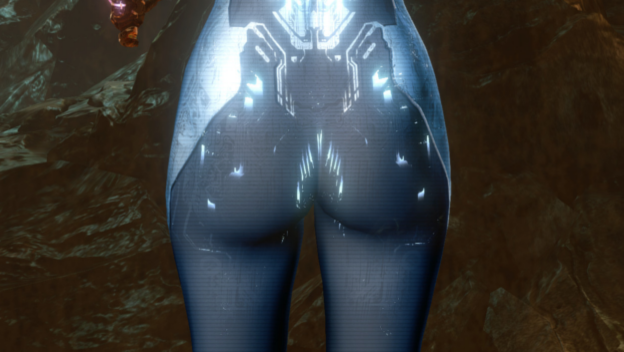 Next on our list is one of those sure things. I couldn't write about video game booties without including Cortana. The poor thing, so in love with Master Chief. The epitome of unrequited love, Cortana is still very high up on the list of best video game butts ever. She might be made of light, but those particles shine in such a way that I simply can't resist. Cortana, you might not be able to love Master Chief, but you are loved by the world for your beautiful booty.
Deadpool – Deadpool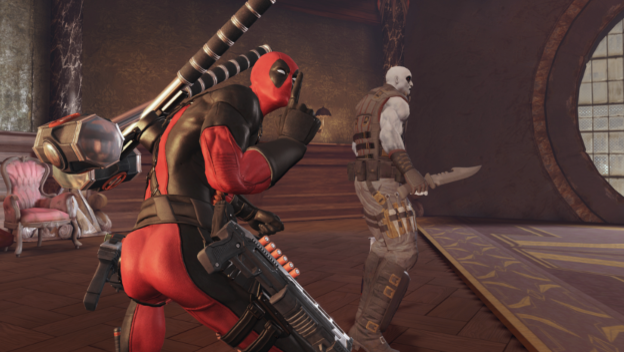 This might be a little self-gratuitous, but come on. Deadpool has a fantastic butt. With his fourth wall breaking antics, Deadpool is already everyone's favorite merch with a mouth. Add in a killer body with a bottom that we just want to touch, and Deadpool earns his rightful place on this list. Don't anyone tell him he made this list though; it'll go right to his head!
Alan – Drawn to Death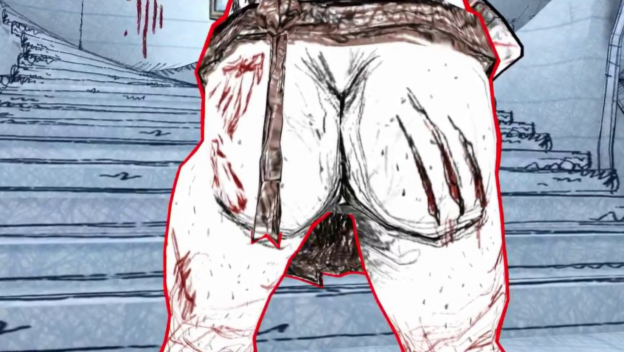 In case it wasn't already blatantly obvious, I couldn't resist adding some bootylicious men to this list. I mean, fair is fair, right?! Well we can't talk about fabulous video game behinds without including Alan from Drawn to Death . The Magic Mouse Burgers and Fun owner in the third person shooter has a killer backside. It's clear as day since all the character wears is an apron, so it's super easy to enjoy it as he drops into the maps. Plus it's a constant full moon on the course when Alan is around. What's not to like?
Tracer – Overwatch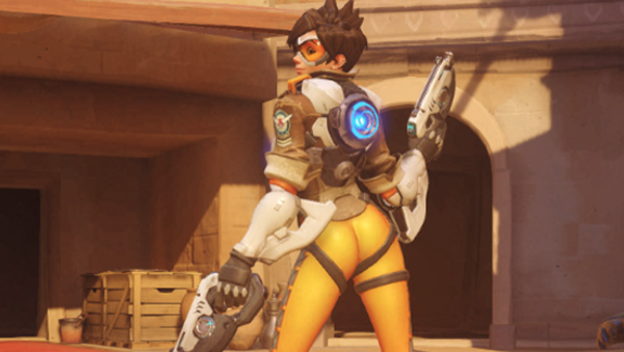 So there's some controversy around this member of the list. Tracer's infamous "butt pose" made its wide arches across the entirety of the Internet. Blizzard removed the original pose, but replaced it with something very similar. Putting all of that aside, we should at least be able to appreciate that Tracer does have a nice booty. You go girl, work that behind!
Zero Suit Samus – Metroid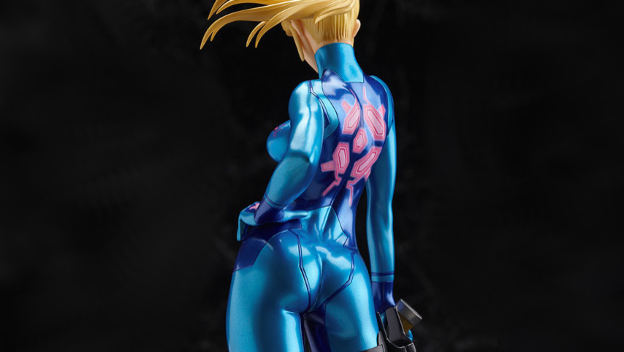 Skin-tight suits are still an epitome for fantastic booties, and Samus proved that with her zero suit. I mean, talk about accentuating your curves. Samus has curves in all the best places and her zero suit just shows them off even better than normal. Her regular suit looks fantastic as well, but in a list of best butts, the zero suit is a must-have.
Lilith – Borderlands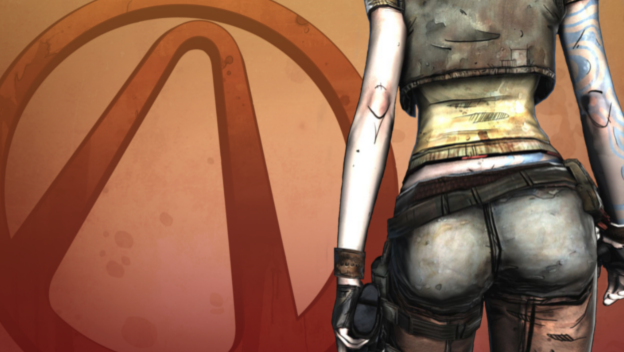 Proof that you don't have to wear latex to show off your bum, Lilith from Borderlands ranks in at number two. Yes, her pants are incredibly tight, so it's essentially the same thing, but they are still pants. And the thing Lilith really has going for her are her chaps and her belt. It highlights what we want to see most. Frankly, we need to bring chaps back for both men and women. If they can make anyone's butt look as wonderful as Lilith's, I would totally give them a try.
Bayonetta – Bayonetta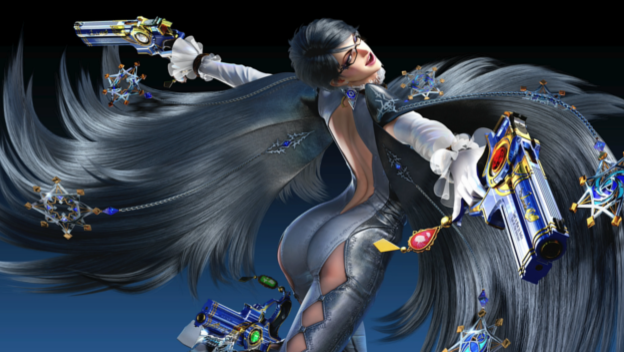 The queen of booties still reigns supreme with this list. As much as I tried to choose otherwise, I still knew that Bayonetta was going to take it all. Not only does her suit show off her bum perfectly, it's also incredibly shapely. But to top it all off, and push her into the number one spot, Bayonetta has that over accentuated hip sway. If it weren't for that, I might have chosen a different bum, but Bayonetta just shows off her best assets better than anyone else on this list.
What's your favorite booty from our list? Let me know in the comments! I know there are many more wonderful bums out there, including Miranda from Mass Effect , but I only had eight slots to fill! I'd love to hear your choices for best booty that might have been left out in the comments.