Puzzle games never get the credit they deserve. Somehow over the years, they've become more of a vehicle for mobile microtransactions rather than viable retail products. But occasionally we end up with some special experiences, like the recent Puyo Puyo Tetris , which defy the market and come to actual gaming platforms. We're undoubtedly leaving cool stuff out here, but here's my list of favorite puzzle games from over the years.
Lumines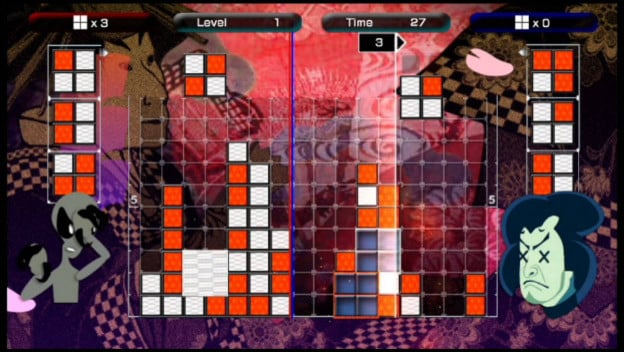 Lumines was an early, breakout hit on the PlayStation Portable. Sometimes the simpler titles are the best way to show off tech, so puzzle and racing games typically accompany system launches. Lumines was a little hard to follow, as it involved smashing sectioned squares into each other, but once you learned the game it was a blast. The visuals and music made it feel like quite an experience.
Meteos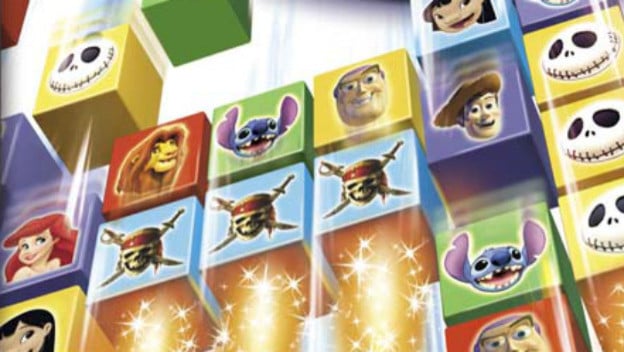 Similar to Lumines on the PlayStation Portable, Meteos was the tech showcase puzzle game for the DS. Designed by Kirby and Super Smash Bros. genius Masahiro Sakurai, Meteos was all about setting up rocket boosts under pieces and launching them into space. The original only had vertical movement, an anomaly in puzzlers. The Disney-themed sequel added horizontal movement and had players turn the DS sideways for a different, but still effective, take on the idea.
Tetris Attack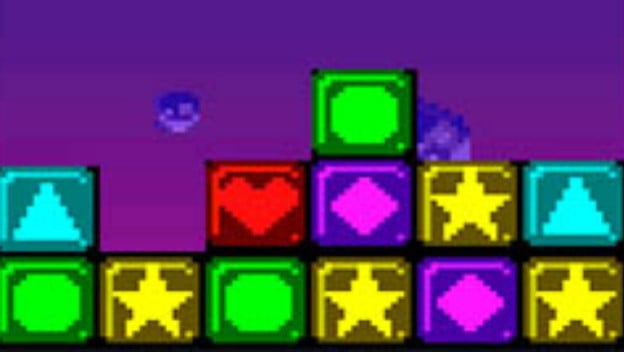 Though it goes by many names, like Panel de Pon and Planet Puzzle League , Tetris Attack was a super distinct-feeling game that had the added benefit of awesome Yoshi stuff slathered all over it. The fast pace and colorful aesthetic won gamer hearts, but licensing troubles and dwindling interest in puzzle games caused subsequent releases to fizzle out. Nintendo's lack of confidence in the series seemed odd, considering how beloved the SNES original and Pokemon -themed Nintendo 64 and Game Boy Color variants were.
Tetris DS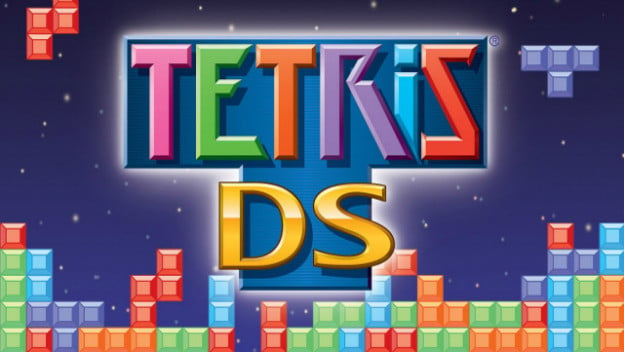 Tetris DS is the best dang version of Tetris you can possibly ever get your hands on. It really is. It's so good, it's taking over the Game Boy version's spot despite its historical significance. Tetris DS is packed with Nintendo fanfare, including dope music remixes, bizarre alternate play modes, and the most insane Tetri s multiplayer of all time. Eight players can play via Download Play with only one copy of the game, and the power-ups turn rooms full of Tetris players into screaming fools. I love it.
Mario & Wario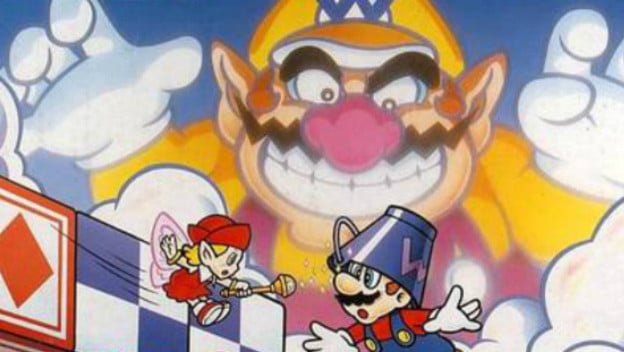 Mario & Wario never made it out of Japan, but it's so adorable I'll never get tired of bringing it up at any possible opportunity. Wario, the big ol' jerk he is, dropped a bucket on Mario's head. Now Mario can't see, oh no! Luckily, using the power of the SNES mouse, a friendly fairy comes to the rescue. As Mario (or Luigi, Peach, or Yoshi) bumbles around towards certain doom, the player must guide the fairy with the mouse, clearing up any pitfalls, and guiding the befuddled character in the right direction. It's simple and silly, thanks to the unnecessary peripheral, but it's too cute and unique to pass up.
Puyo Puyo Tetris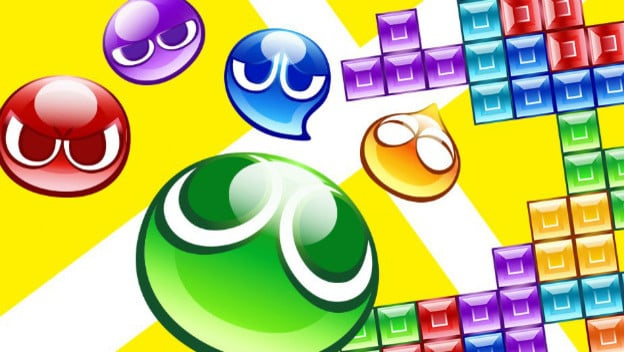 Puyo Puyo needs an entry on the list, and rather than go with Kirby's Avalanche or Dr. Robotnik's Mean Bean Machine , I had to go for Sega's recent party game. Why? Because it's nuts. I can't think of another instance of this kind of gimmick, and the different ways Puyo and Tetris can interact in this title is a blast. You can do singular games, Tetris vs Puyo , a mode that swaps between the two every 30 seconds, or even a nonsensical combination of the two that is so hard to wrap your head around it acts as an equalizer of sorts during group play. It's a blast at four players in any configuration, and especially great on the Switch.
Puzzle Quest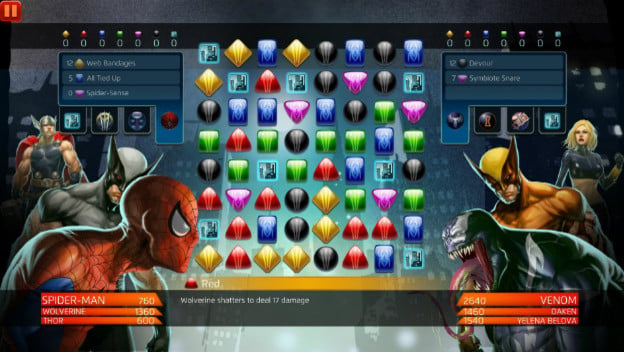 Puzzle Quest is a break-out puzzle in recent years, starting on the PC and DS and making its way to mobile and other platforms. There are some free-to-play shenanigans in the series, including the pictured Marvel Puzzle Quest , but they always feel like more complete programs as opposed to Candy Crush and whatnot. It's a now-standard match-three and get combos sort of game, but with an interesting addition of RPG elements such as special moves that can fire off based on how many different pieces are on the board and your party makeup. It's interesting, and the formula has translated to other big hits such as Puzzle & Dragons .
Bust a Move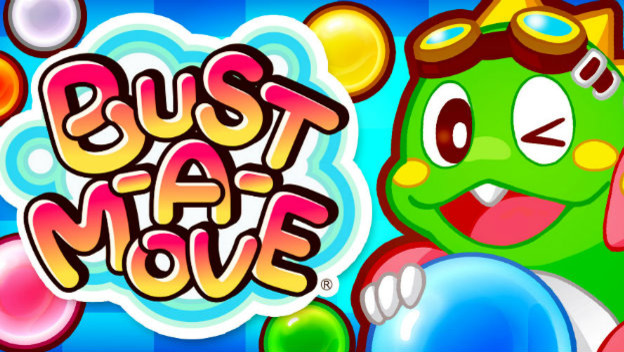 Ah, Bust a Move, you had some of the zaniest box art ever and your bubble-popping gimmick has been stolen by everyone and their mother. Taito's Bubble Bobble spin-off featuring the lovable dinosaurs and their strange, anime pals has a long history, thanks in part to its unique mechanics. Instead of dealing with falling blocks, the board is a static collection of multi-colored bubbles. You play from the bottom-up, launching bubbles and trying to make massive matches that drop any lingering bubbles. It's been a while since a new Bust a Move , but you've likely recently seen King rip the style off in Bubble Witch .
Magical Drop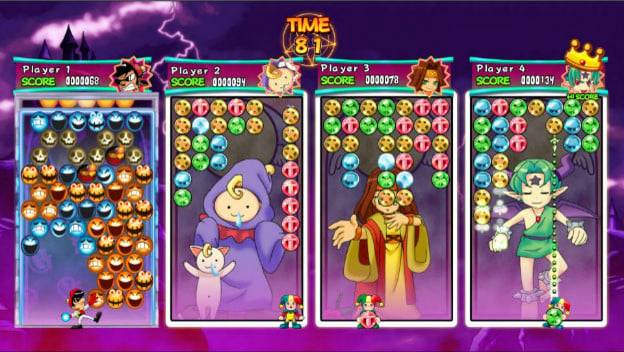 Another dormant series, Magical Drop was SNK's non- King of Fighters baby for a long time. You would typically find a Magical Drop game on those multi-game SNK arcade cabinets, which was one of the most iconic cabinet gimmicks of all time. Magical Drop was all about speed as you would, in a similar but still distinct style to Bust a Move , toss orbs to make matches. The difference was in pieces arranged in rows instead of groups, and the player had the ability to grab pieces from the board to use in making matches. A non-SNK developer tried to revive Magical Drop recently on Steam, and it sadly didn't go so well.
Dr. Mario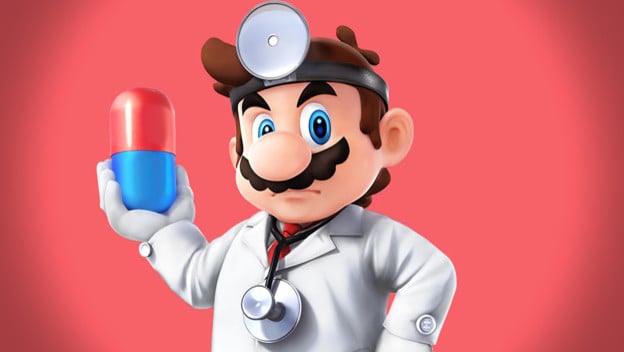 A personal favorite due to that Nintendo magic, Dr. Mario was a product of Nintendo's heavy puzzle experimentations in the NES era, alongside Yoshi , Yoshi's Cookie, and Wario's Woods . This is the one that stuck, with its memorable virus characters, great music, and much more intuitive and simple mechanics. Besides the multi-colored sets of pills, Dr. Mario was also defined by its "empty the pre-filled board" setup, which made racing opponents in multiplayer, rather than outlasting them, super appealing and fresh.