As gamers, we often tend to speculate about what is next for the industry long before we have many details. Usually, the simple premise that there is, indeed, something new coming out is enough to inspire conversation. I love that stuff. I love the build in the conversation as we get closer to that next thing, too. I think we are at the stage of the nex-gen anticipation process where we can begin talking about the games we are looking forward to. Here are 10 of the most exciting games that will be coming to the Xbox Series X.
Assassin's Creed Valhalla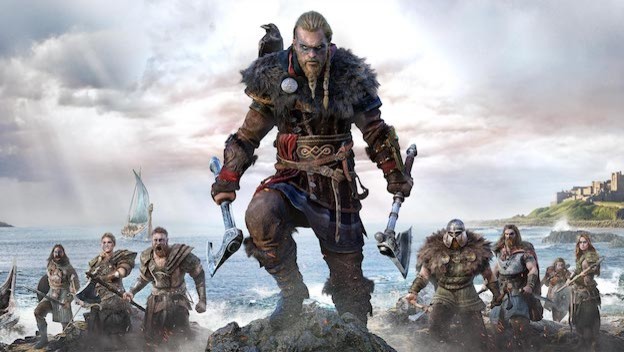 For fans of the franchise, a new announcement is almost always something to be excited about. For a lot of gamers, though, it is common to duck in and out of the franchise on a title by title basis. It is looking like Assassin's Creed Valhalla is going to be one of the titles that a lot of people duck back in for. The first look trailer is graphically stunning, tonally captivating, and showcases a variety of elements from both Viking culture and Assassin's Creed lore. It will be interesting to see how the game fits into the overall mythos.
Dirt 5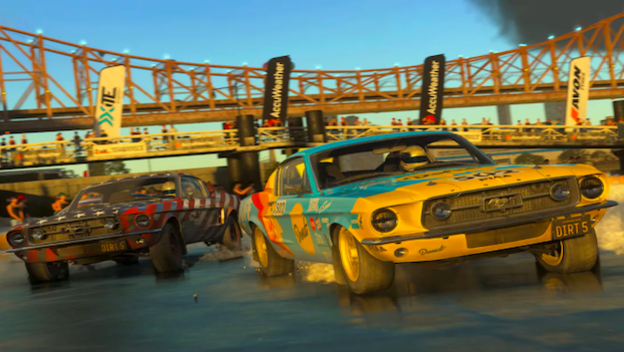 When it comes to off-road racing, there are few that can challenge the Dirt series. For that reason alone, the announcement of Dirt 5 is pretty exciting. The developers hope to make a game that utilizes the power of the console to make everything about their game "bigger." It will feature a variety of multiplayer modes, some of which are "playful" objective-based games, as well as a "deep story-based" mode that features industry icons Nolan North and Troy Baker.
Bright Memory: Infinite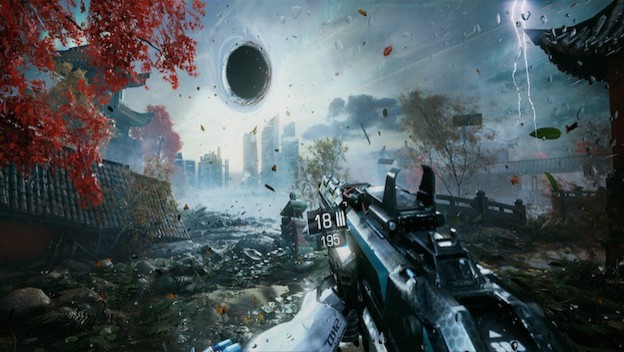 It is looking like the Xbox Series X is going to be a place that welcomes indie developers. Bright Memory: Infinite seems like proof of that. This game is set during 2036 "in a sprawling, futuristic metropolis," where scientific advances have helped shape the world in a major way. The protagonist, Shelia, is a member of SRO, the Supernatural Science Research Organization, which has more scientific capabilities than the military. This will play a central role to the combat and gameplay. Players can navigate a time-traveling spaceship, investigate wormholes, and fight ancient samurai. If all goes as promised, players will be able to partake in rapid paced combat utilizing their own personal style.
Call of the Sea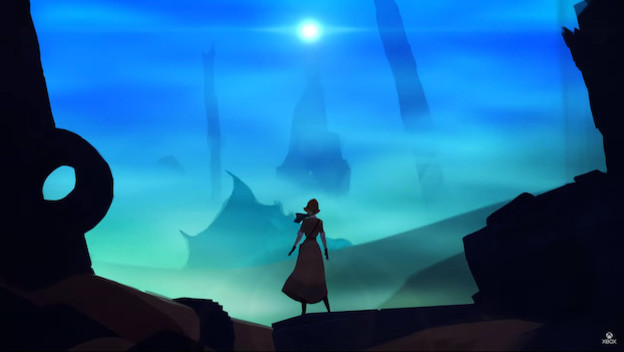 Call of the Sea is the brand-new game from the brand-new studio Out of the Blue which is comprised of multiple game developers who have worked on titles like Celeste, Guacamelee 2, Metroid: Samurs Returns , and Deadlight . It appears to be an adventure game through and through. Players will take control of Norah, who is voiced by Cissy Jones of Firewatch fame, as she searches for her husband who has disappeared on an expedition. The game will feature puzzles heavily, and be seen from a first-person perspective. This is, from the developer's point of view, a good way of capturing the feel of genre classics like Myst or Soma. They say this is going to be a sort of "love letter to the genre," that also deepens on what makes adventure games so fun to begin with.
Chorus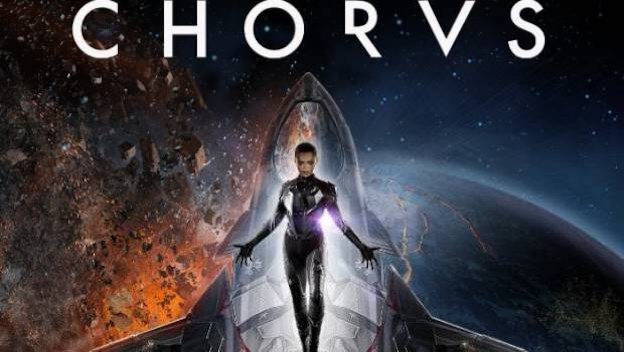 Chorus is a title made by Deep Silver Fishlabs that will utilize Smart Delivery to simultaneously distribute the game to Xbox Series X and Xbox One consoles through a single purchase. It is said that both version will look good but the Xbox Series X will really bring a lot out in the game. It will be a narrative game featuring dual-protagonists, but what I find the most exciting about this beautiful looking game is the fact that it looks like a very sincere attempt to produce a high-quality starfighting game. I love these adrenaline-soaked games and they just aren't as common as they once were. Hopefully Chorus changes that.
Scarlet Nexus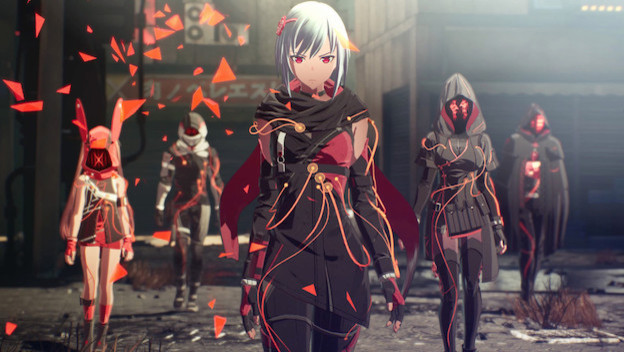 The announcement of Scarlet Nexus should come as a pleasant surprise to fans of the long running Tales of series which has included hits like Tales of Symphonia and Tales of Vesperia . This is because the game is being developed by Bandai Namco Studios and will be lead by members of the Tales of development teams. The premise is cool, too. The game takes place in the distant future where a "psionic hormone" has granted people "extra sensory powers." This has led to the arrival of a mutants known as "others," who "hunger for human brains." To beat them, players will need to use psychic powers to blast past all of their mutant immunities. Early footage indicates that the action will likely be pretty over-the-top and frenetic. It's also dripping with anime style and tropes.
Vampire: The Masquerade – Bloodlines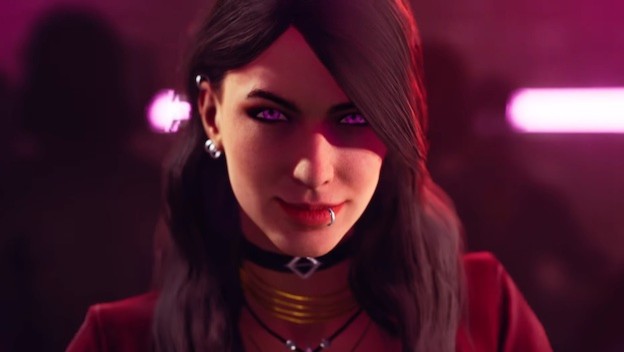 Vampire: The Masquerade is widely known in the Tabletop RPG world for its facilitation of rich and interesting stories that feature vampires navigating a modern setting. The games aren't any different, thankfully. The game will be set in a "dark reflection" of Seattle and, if all goes as plan, cultivate the sensation that you are a monster in hiding. Of course, being part of a secret society means conflict within and without. It will be interesting to see how it unfolds. The game will also be using Smart Delivery so you can purchase the game for Xbox One and also receive a copy for Xbox Series X. Furthermore, your saves will carry over.
Yakuza: Like a Dragon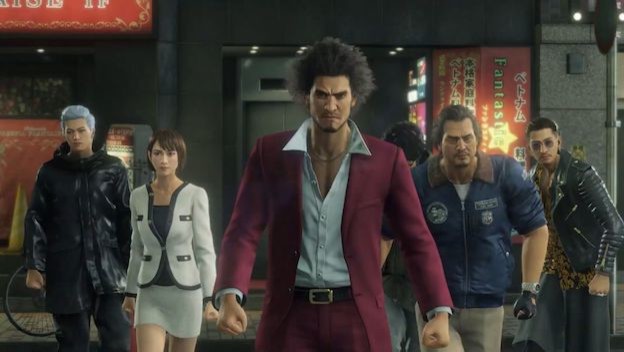 The Yakuza series contains many entries. It boasts some very hardcore fans. It is a bit of a niche title, maybe, but it's one that many more people should experience. Yakuza: Like a Dragon is being touted as an "explosive new entry point" into the series, which is nice because a convenient starting point is exactly what players who are easily overwhelmed by franchises like this might need. The game will revolve around the theme of fighting for what you believe in, no matter the odds. It will be an underdog tale. It will also put players in the role of a low-ranking Yakuza member. This is to suggest that there will be ample tension, drama, and action throughout. But that's not all, because this is, after all, a Yakuza game. There will be weird sidequests and minigames. I can't wait to take a load off with some karaoke when the game finally comes to the Xbox Series X.
Second Extinction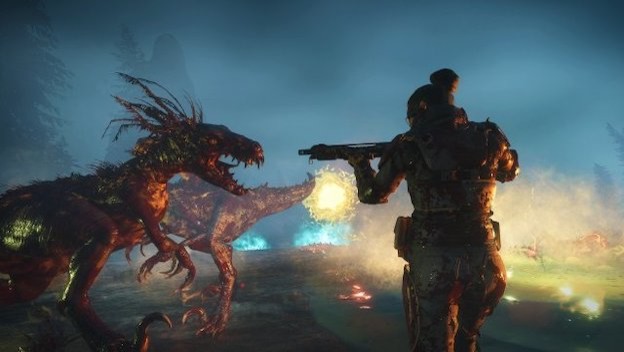 Somehow, the ability to fight dinosaurs in some capacity has been a consistent but not altogether common aspect of gaming throughout the years. I hope it becomes more common, so I am approaching Systemic Reaction's upcoming title Second Extinction with open arms. Apparently the original pitch for the project was simple: "Evil Mutant Dinosaurs have taken over the Earth." For folks like me, that's a very powerful phrase. The developers want the game to benefit from cooperative gameplay, which is a nice change of pace, too. The game is meant to be big, beautiful, and gory. There seems to be systems in place to upgrade and develop your character in a satisfying way. But what has really caught my eye is the mention of something called "The War Effort" which will be used to make the game feel like a "truly live product," with a dynamic element. What that means hasn't yet been detailed but I can't wait to find out.
Scorn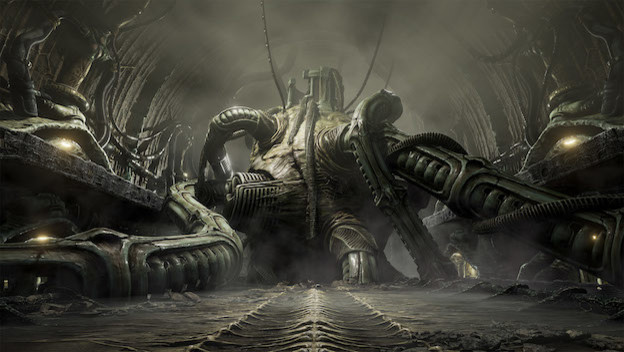 Scorn began its development in 2014. The studio creating it, Ebb Software, was founded the year prior with the purpose of "Creating a different breed of video games." The idea for Scorn has been around even longer, kicking around in Lead Designer Ljubomir Peklar's mind. Good horror takes its time, I suppose. It builds to a pay-off. I'm hoping this will be the case when Scorn releases on Xbox Series X and Windows Store. It will be set in a dream-like world that can be explored in a non-linear fashion, so I suspect there will be a feeling of surrealism throughout. That, itself, can be unsettling. The environment itself is supposed to be a character of sorts, and the locations will feature distinct puzzles, stories, and personalities. Visual inspiration is being pulled from H.R. Giger and Zdzislaw Beksinki. "Conceptual inspiration," is being attributed to writers like Franz Kafka, Jorge Luis Borges, Thomas Ligotti, J.G. Ballard, David Cronenberg, and David Lynch. Ask any literature dork, art kid, or film buff, and they'll likely tell you that these are good places to pull from for a truly unique horror experience. I can't wait to be thrown into this unfamiliar world so I can explore it from a first-person perspective.