E3 is the biggest gaming event of the year, bringing in companies and media from all over the world. This is the time for companies to show their best and brightest and fulfill the wishes of fans who are eagerly waiting to see what will come out in the coming year. Unfortunately, E3 isn't perfect, and many titles that fans wanted to see simply weren't present. These are the top 10 games that were missing from E3 2013.
The Sega Spectrum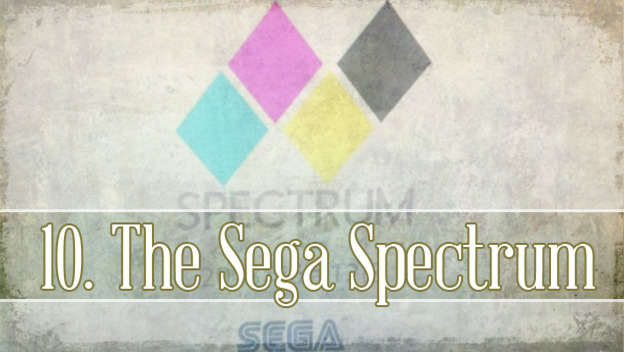 A few weeks before E3, a Japanese advertisement was unveiled teasing something called the Sega Spectrum, which would totally change the way we look at video games. When we went to the Sega booth at E3, the Spectrum was nowhere to be found. We asked every booth rep we could find, but they had no extra information to share. So now, we still have no idea what the Sega Spectrum is. Is it a new console? An online service? A handheld? WE NEED TO KNOW!
Uncharted 4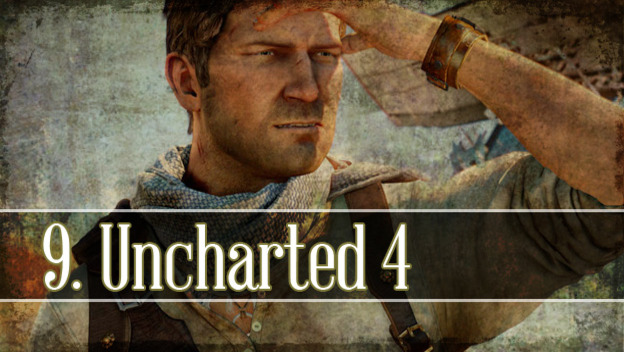 We know that Naughty Dog was busy with The Last of Us, but we certainly didn't think that they would push the game so hard at E3. The game was coming out the Friday after the convention was over, and we were almost certain that the rumors about an Uncharted 4 would be confirmed. Heck, we were certain that Naughty Dog would at least be doing work on some new title for the PS4. But nope! The Sony booth had 10+ stations with a full build of The Last of Us running on them, for those of us who just couldn't wait.
MegaTen X Fire Emblem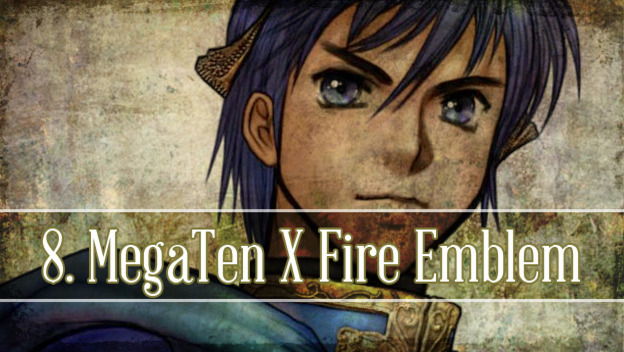 Nintendo and Atlus surprised us all when they announced that two cult-favorite JRPGs would be crossing over on the Nintendo 3DS next year. Yet E3 rolled around and the game was nowhere to be found. Sure, we got to see Shin Megami Tensei 4 and plenty of other 3DS RPGs, like Mario and Luigi: Dream Team, but this awesome crossover was missing in action. We have to wonder whether it was Nintendo or Atlus that dropped the ball on this one.
Namco Bandai in General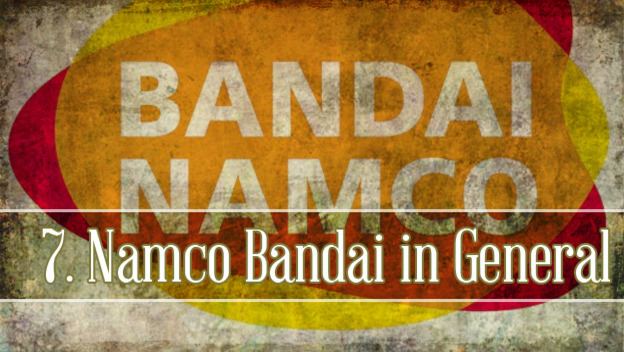 Namco Bandai was having behind-closed-doors meetings, but they didn't have a booth at all! What the heck was up with that!? They have tons of new games coming out, such as Jojo's Bizarre Adventure: All Star Battle and Tales of Xillia, and they didn't have a booth at all? We were able to find a couple of their titles, like Tekken Revolution, on the floor, but these were all doing the leg work for Sony and Microsoft rather than showing what awesome titles Namco Bandai has in store for us in the future.
Professor Layton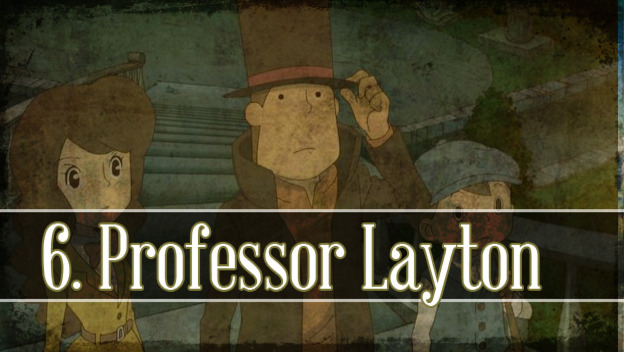 Professor Layton has two games that are out in Japan right now that American audiences want to play badly. First of all, fans everywhere are waiting for Professor Layton and the Azran Legacy, the newest Layton game. However, fans are also looking forward to Professor Layton vs. Ace Attorney, the game that took the wind out of Marvel 3's sails when it was announced. Puzzle fans have a sneaking suspicion that neither of these games are going to see an American release, and that would be horrible.
Playable Smash Bros.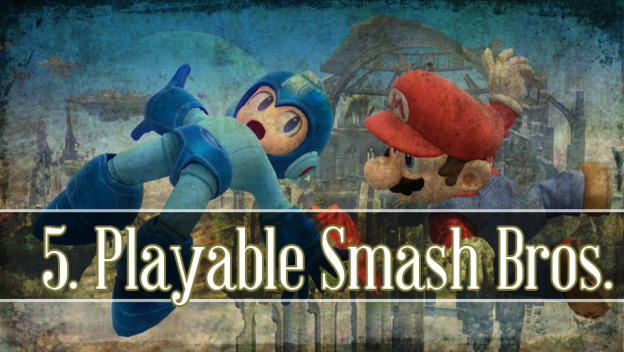 This actively pissed off everyone in the behind-closed-doors Nintendo event at E3. Nintendo brought out a Wii U, booted up a fully playable version of Smash Bros., played it in front of us, and then didn't let anyone else get hands-on time with it. It was very clearly playable, as we saw Nintendo reps play the game on stage. Why Nintendo would choose to keep the playable version of the game from us is anybody's guess. Smash Bros. is easily the killer app that Nintendo needs to start selling Wii Us, and right now, all we know about the game is what was revealed in a few trailers (plus some rampant speculation).
Any Metroid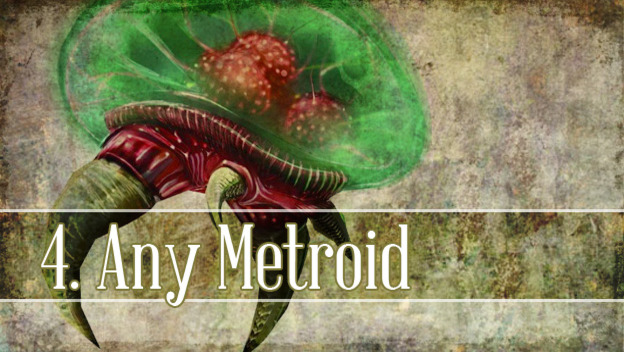 Nintendo was another huge contender at this year's E3. Their lineup was solid, showing off the best of Mario, Zelda, Yoshi, Pikmin, and even Bayonetta. However, Samus was left out in the lurch once again. Not a single Metroid game was shown, not even a remake. After her unfortunate appearance in Metroid: Other M, Samus deserves a chance in the spotlight again.
Beyond Good and Evil 2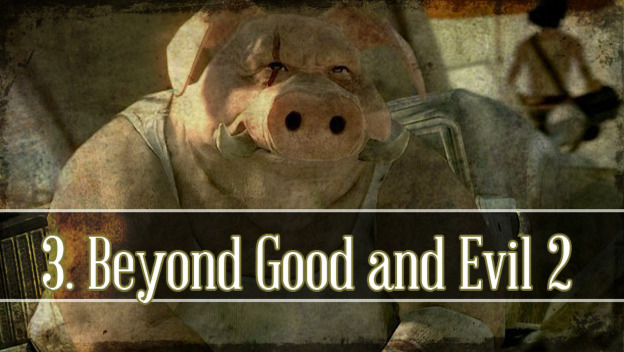 Beyond Good and Evil came out in the Gamecube/PS2 era of consoles, and rumors about its sequel have been floating around ever since. At this point, the game is all but confirmed, and yet we still haven't heard anything about it. With Ubisoft making one of the biggest showings at E3 this year, we swore we would see some sign of this game. Instead, we got Assassin's Creed: Black Flag, Splinter Cell: Black List, Rayman Legends, and even a brand new IP in The Division, but still no Beyond Good and Evil.
Dead Space 4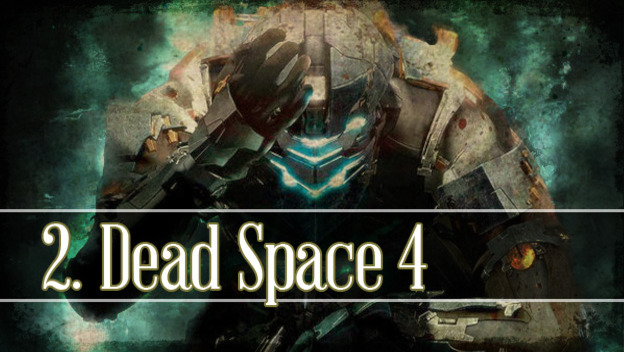 A couple weeks before E3, rumors started circulating around the internet about the possible release of a Dead Space 4. Then, when we got a chance to check out the EA booth, Dead Space was strangely missing. We saw Titan Fall, Garden Warfare, and even a new Need for Speed, but Dead Space was nowhere to be found. It turns out that Visceral is working on another as-of-yet unannounced title and is taking a break on the Dead Space franchise, but that didn't stop the E3 fans from crying, "DEAD SPACE IS DEAD," all around the EA booth.
The Last Guardian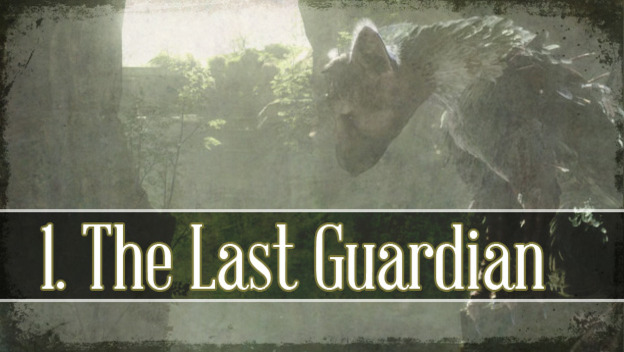 At this point, The Last Guardian not showing up at E3 is kind of a joke. Sure, we all want to know what happened to this boy and his griffin, but The Last Guardian was supposed to be a headlining title for the PS3. Now, we are in the PS4 era, and we still see no sign of Team Ico's next-generation (read: last generation) opus coming out. Perhaps one day we will finally see this title reach store shelves. Maybe when the PS5 releases?