The 2017 PlayStation Experience was huge. The floor was filled with different kinds of booths. Everywhere you looked, there was something to play. After all, over 80 games were available to test out and see. Now, it would have been impossible to do it all. But I was fortunate enough to be able to attend and enjoyed some incredible things. If you're wondering which playable games were the best, then know these ten really impressed me and left me wishing I didn't have to wait to play more.
Donut County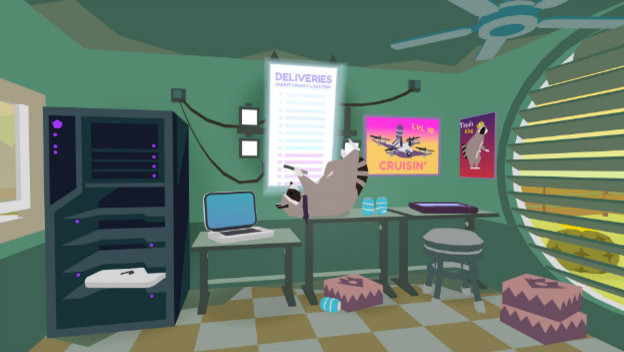 Donut County was my PlayStation Experience 2017 palette cleanser. This charming game follows a raccoon who works at a donut store, which means he creates holes in the ground to make trash disappear. Except, he gets very carried away. Almost everyone and everything in town ends up deep underground, due to his (and by extension your) zealous commitment to make everything drop. It is satisfying in the same way Katamari Damacy is.
Guacamelee! 2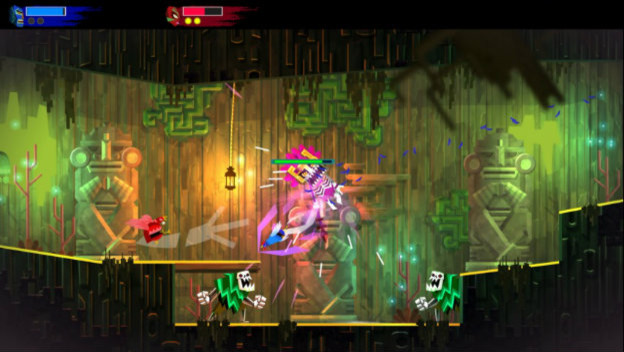 There were actually quite a few indies at the 2017 PlayStation Experience that tried to offer a Metroidvania experience, but Guacamelee! 2 did it best. I enjoyed a lovely two player game, controlling Tostada while another handled Juan. It remained as gorgeous and challenging as ever, with one segment requiring pitch perfect reflexes to vault off of jumping points and pass a toxic water pit without touching the ground and another requiring me to avoid undead enemies and only attack them when they were in the physical world and vulnerable. It seems more challenging than the original, but just as vibrant and funny, which is definitely a good thing.
Yakuza 6: The Song of Life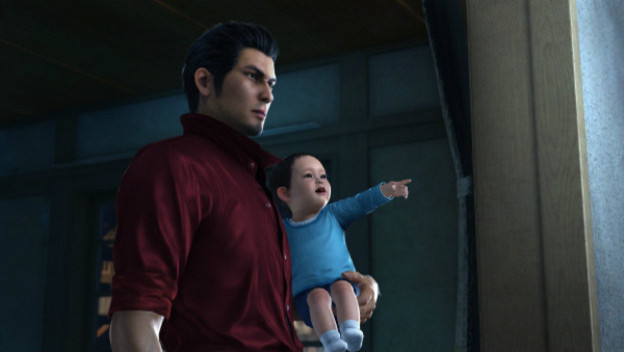 The Yakuza series has been touching on what is possible, now that it is only on the PlayStation 4, and it really seems like Yakuza 6: The Song of Life shows what that means. The PlayStation Experience 2017 demo offered a taste of the new Kamurocho, which means we have a more dynamic world. Fights are more fluid. Enemies follow you when you try to run, even if you head into a building. Quests get a little more detailed, with the one here sending Kazuma Kiryu into a gym to work out (via minigames), then head to a restaurant for a healthier meal, then report back to his new trainer for a boost in strength. It looks like another detailed adventure with a look at the shadier side of this fictional city in Japan.
Super Meat Boy Forever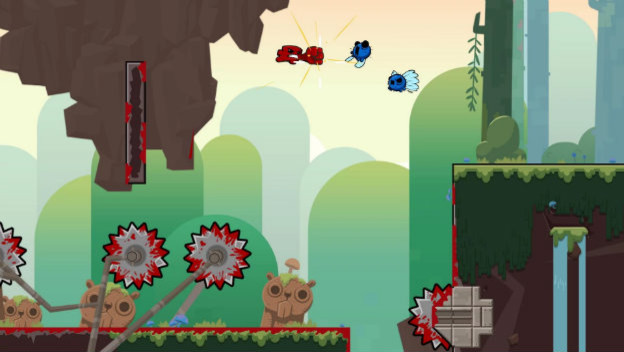 Super Meat Boy is remembered as one of the most difficult platformers ever, demanding you rely on muscle memory and skill to carry yourself through situations. Super Meat Boy Forever , as an endless runner, is just as challenging. Yet, as I played it at the 2017 PlayStation Experience, I also found it more forgiving. It was easier to see where I messed up and how I could do better the next time around, which is something I feel people will appreciate. His range of moves means you always need to know exactly what is necessary to survive.
Shadow of the Colossus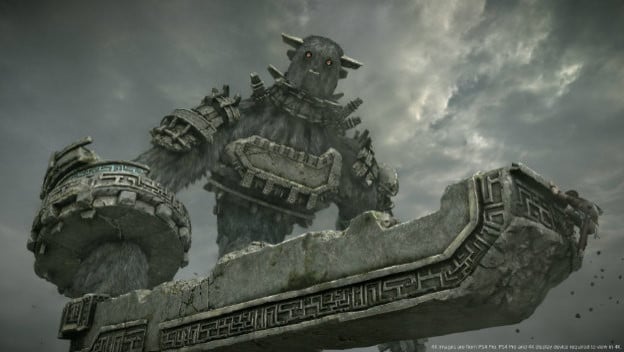 One of the most important PlayStation 2 games was Shadow of the Colossus . Then, it was remastered and rereleased on the PlayStation 3 with Ico. Now, we have a complete rebuild of the game for the PlayStation 4, and it is still more relevant than you could ever imagine. It looks better. It plays better. I have always had such trouble with Avion, the fifth boss, What with him being a flying creature. In the PlayStation Experience 2017 demo, it seemed more manageable with the new controls. And of course, it looked much more majestic.
The Inpatient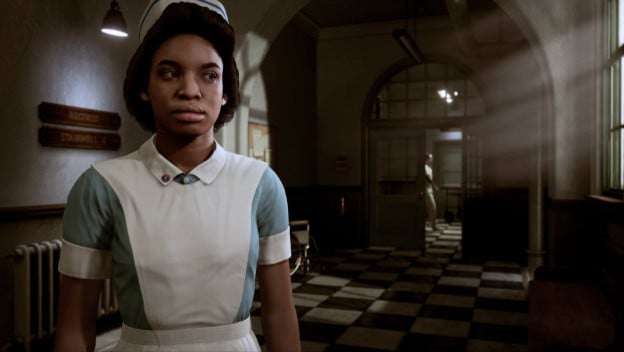 Supermassive Games' last PlayStation VR game was Until Dawn: Rush of Blood . A rail-shooter, it was fine. But now with The Inpatient , the developer is getting to do what it does best: present an adventure-based game. The Inpatient is an incredibly immersive look at life in an unsettling mental hospital, one where you can actually speak the dialogue options aloud to make those decisions in-game. It even can feel like more than a walking simulator, what with the interactions that unlock your memories and opportunities to talk with other people. This could end up being a killer game.
Firewall: Zero Hour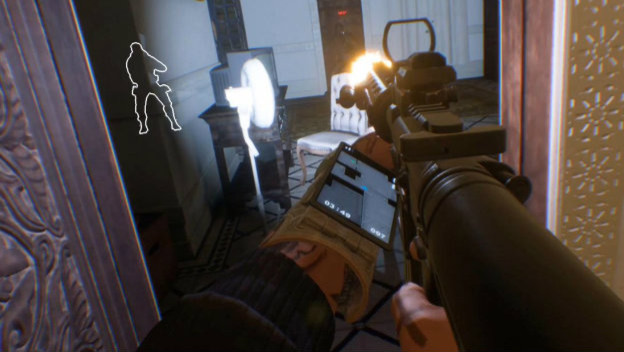 Even though I enjoy first-person shooters, I tend to suck at them. Yet, I was good at Firewall: Zero Hour . This PlayStation VR, 4v4 FPS is incredible. I felt like I was Cobra, a woman fighting alongside other elite soldiers to complete objectives. The motions were so intuitive, so even though I did have a grenade misfire when my finger slipped on the PSVR, I had no trouble with aiming, crouching, reloading, or swapping weapons. The map I could explore was large, filled with places to cut off, flank, or sneak up on the opposing team. There were opportunities to peek around corners and search my surroundings. Objectives were easy to see. It is the first VR FPS that really impressed me.
Monster Hunter: World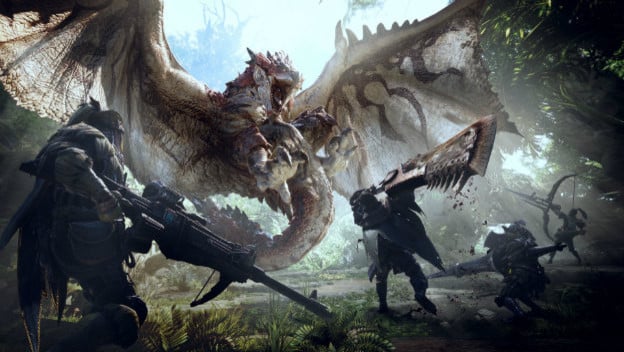 There was something special about my first Monster Hunter: World hunt occurring at the 2017 PlayStation Experience. Our group of four were intrepid, young hunters. We had all never played the game before. Yet, we rallied. We came together. With my Great Sword and team, we tackled Jagras and Great Jagras alike. Tracking the creature through the wild, working together as best we could, and enjoying this PlayStation 4 installment in the series was intoxicating. After the single hunt, all I wanted to do was regroup, prepare, and head right back out there.
Far Cry 5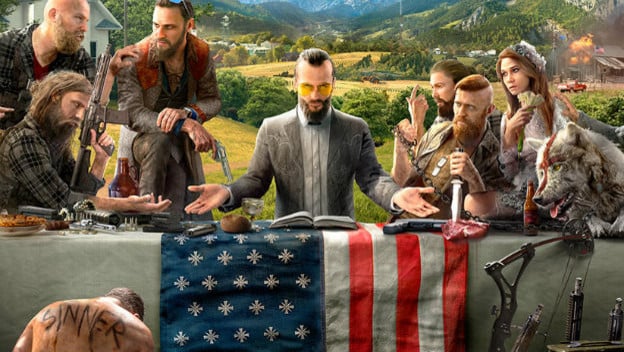 Far Cry has always done its best to make you feel capable and powerful as you explored wooded areas alone or with others, on foot or in vehicles. As Journey's "Don't Stop Believing" blared, I found my way through a forest in Montana in Far Cry 5 , bent on defeating cultists. I could have hunted animals. I did save innocent people from insane folks holding them hostage. Granted, it did seem like some of my shots weren't landing exactly perfectly, the game looks great, appears to be huge, and could very well end up being one of 2018's best games.
Detroit: Become Human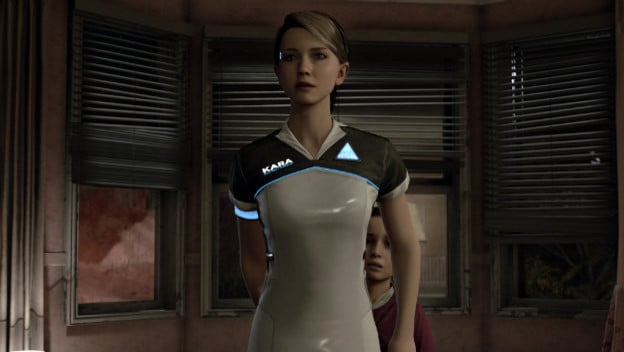 I got to try two Detroit: Become Human scenarios at the 2017 PlayStation Experience, and the two together turned this from a game I was mildly interested in to one I have to play. Hostage, which sent an android named Connor to save a human girl from another android that already killed her father. Stormy Night has Kara, an android, stuck in a domestic violence situation between a father and his young daughter. In each case, lives were at stake. The pressure was there, but in a manageable way. Even when things got tense, I knew I could handle things. And after the segments were over, I wanted to know more about Connor and Kara's lives.