Few teams in comic books are as classic as the X-Men. Dozens of years, dozens of characters, and dozens of classic stories have graced the pages of comics and novels, as well as screens of various sizes. Of course, there's no shortage of X-Men video games either, and about half of them are pretty good! One of the coolest things about the X-Men is they're a huge team with rotating members, which is a concept that lends itself well to games. The options have ranged from the typical brawlers and fighters, to elaborate character action games and even popular RPGs. So without further ado, here are the top ten coolest X-Men games.
X-Men: The Arcade Game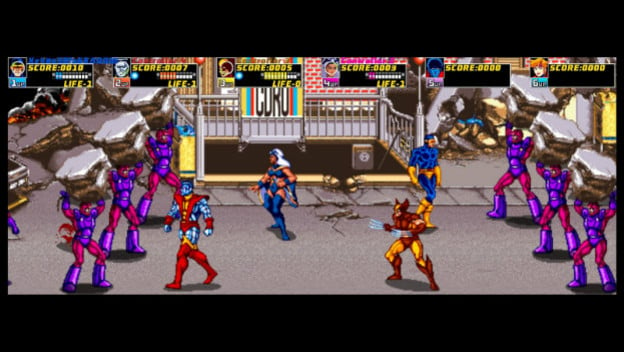 X-Men: The Arcade Game is a bonafide classic. Back when companies like Konami were able to get the near-bankrupt Marvel licenses on the cheap, games like this were plentiful, cheaply made, and high quality. There was a lot more creative freedom in those days, and less Hollywood source material (none) to be wrapped into. This game was pretty impressive, as it was a brawler that could support six players. This required the original setup to have two CRT screens, and while that meant a small divide in-between, it was still awesome to get a full group going. But when X-Men: The Arcade Game was eventually re-released on last-generation consoles, the divide was gone, and the full six players was even supported on PS3. Play this game if you can, although it's no longer available for legal purchase.
X-Men: Children of the Atom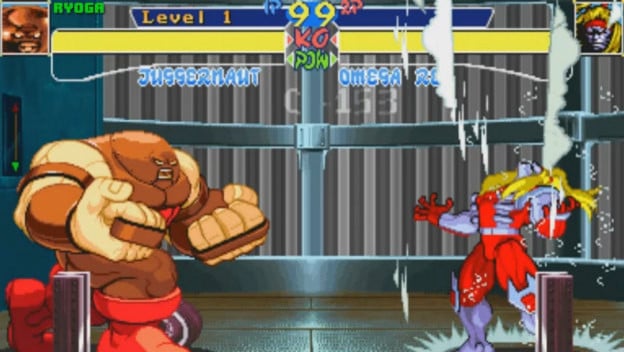 Along with Konami, another legendary Japanese developer that took advantage of Marvel's 90's desperation was Capcom. Capcom, at the time, was of course known for its excellent arcade games, especially the brawlers and the fighters. X-Men: Children of the Atom was Capcom's debut with the Marvel license and paved the way for some legendary fighters. There are superior iterations, but the one that started it all is just as important.
X-Men Legends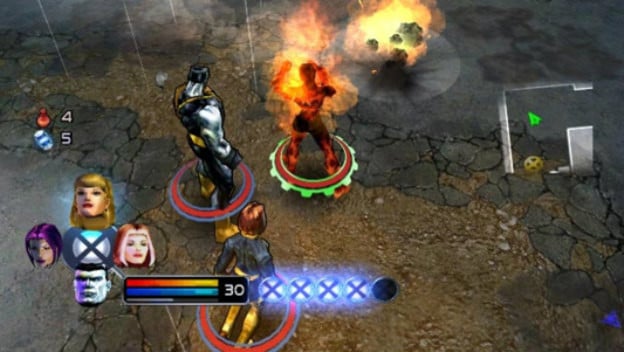 Long live the Raven Marvel RPG series. It all started with X-Men Legends , something nobody saw coming. It took the license, now bolstered by the early popularity of early 2000's movies, and made it into an isometric RPG. It was real old-school, but boosted by its bright colors and wacky characters. The storytelling was even pretty good, and that helped spawn some sequels and spinoffs.
X-Men Legends 2: Rise of Apocalypse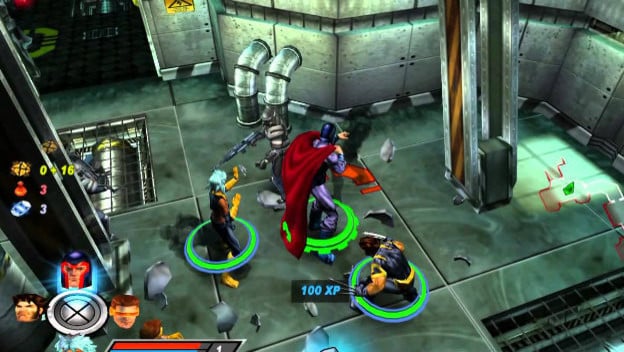 When your first game blows up, the best thing to do is make a sequel that's the same thing, but with more. Thatt was absolutely the case with X-Men Legends 2: Rise of Apocalypse . It was a game with more characters, boosted production values, and a much larger story featuring, well, an apocalyptic bad guy. This game would also introduce a special unlockable character in Iron Man, which would be a hint at the Marvel: Ultimate Alliance series, the next evolutionary step of Raven's tragically short-lived idea.
X-Men: Mutant Apocalypse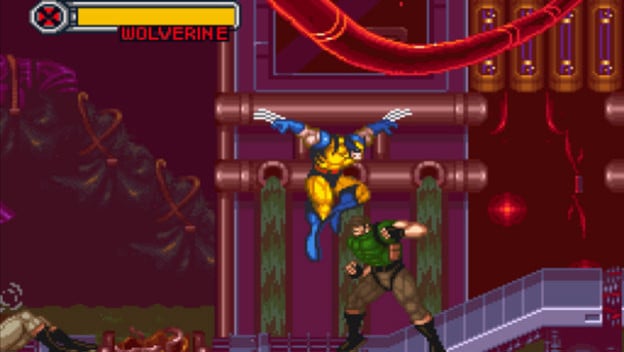 X-Men: Mutant Apocalypse is another classic Capcom game featuring the iconic Marvel team, but this time it's a console brawler for the Super Nintendo. It has nicely detailed sprites, responsive combat, and that extra level of polish you knew you could expect at the time from Capcom. It's not as good as the arcade fighters of course, but when licensed console games at this time were almost universally crap, seeing Capcom or Konami attached was always a sign for fans that the purchase was worthwhile.
X-Men Origins: Wolverine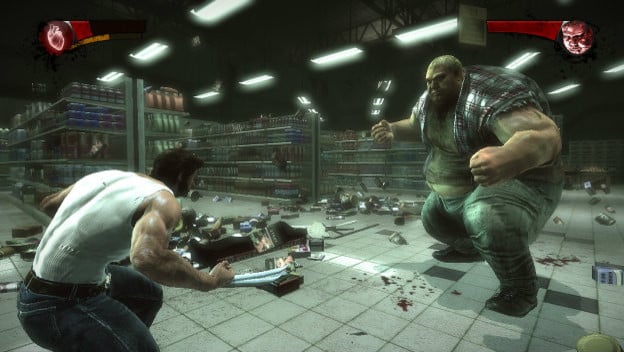 X-men Origins: Wolverine was a really bad movie. Like, it was legendary level bad. But Raven was tasked with adapting the flick into a video game. Raven must be comprised of a bunch of X-Men dorks or something, because there was a level of determination here to make a cool game despite the odds, and the effort shows. What we have here is a character action game in the style of a Devil May Cry or God of War . It's not the best example of the genre, but solid enough, and with a real good gimmick. On some platforms it was M-rated and had a visual gimmick that was all about Wolverine being torn to pieces, then able to heal back up with his mutant healing power. And you can sit there and watch the damage heal in real time. It's real gross, and real good.
X-Men: The Ravages of Apocalypse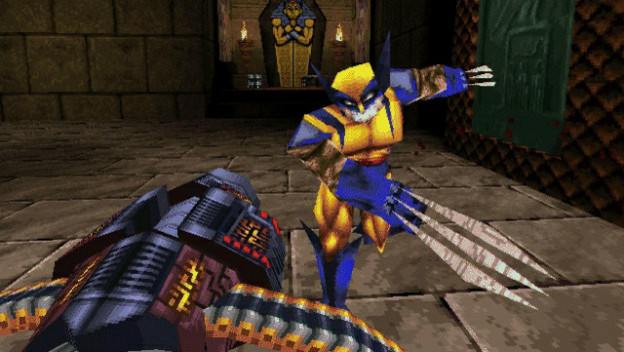 This one is weird, but cool in that sort of obscure, historical kind of way. X-Men: The Ravages of Apocalypse was actually a mod of sorts for Quake . It serves as an expansion really, as it is technically a standalone game but does require ownership of Quake to run. It's a conversion of the game that makes changes to all the weapons, and the enemies are evil cyborg clones of the X-Men that, for example, have immunities to certain kinds of weapons. It was apparently released under dubious licensing, but is considered the first first-person shooter to feature official superheroes.
X-Men vs Street Fighter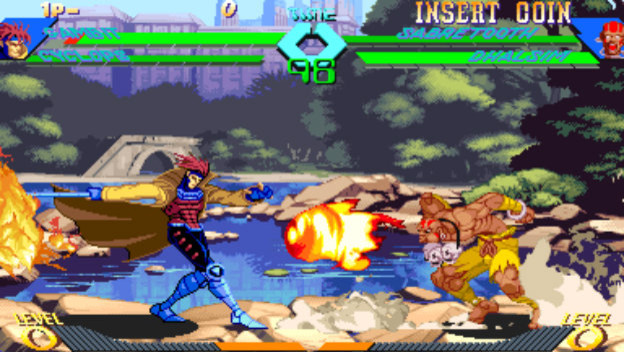 Before Marvel vs Capcom , there was X-Men vs Street Fighter . This was the follow up to X-Men: Children of the Atom , and it brought the cast of Street Fighter , circa the Alpha series, to clash with some of the world's most powerful superheroes. This game was wild and introduced a number of mechanics that would go on to define the "Capcom Versus" series. One of those would be the ridiculous powering up of the previously more grounded Street Fighter cast, including making Ryu's fireballs more like giant laser beams. That's the good stuff.
X-Men (Sega)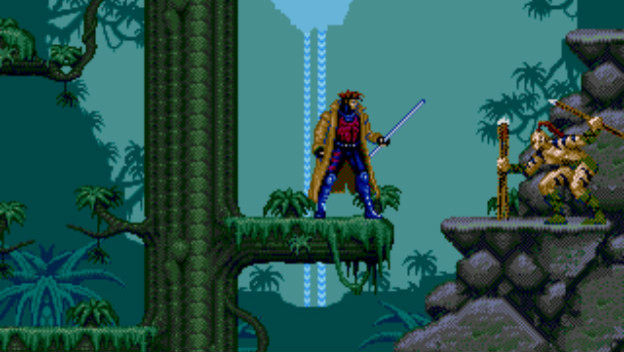 Capcom and Konami had their popular cracks at the X-Men license. But, you might not know that Sega did as well, and ended up making two flagship titles for the Sega Genesis. These were more methodic platformers that were more about finding your way out of complex levels, than about fast-paced combat or fancy spritework. The first game was very tough, but between its excellent soundtrack and deliberate use of only four characters, you could tell a lot of thought and effort went into putting it all together.
X-Men 2: Clone Wars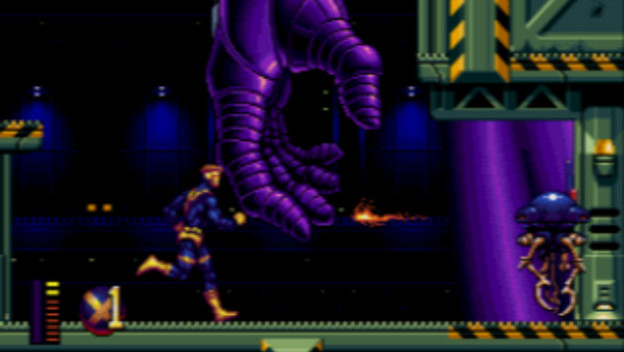 X-Men 2: Clone Wars was the follow up to Sega's action/adventure platformer that lets one or two players pick from a smaller than usual list of X-Men characters. This one added a few more characters, including Psylocke and an unlockable Magneto, which is always a sign of a great X-Men game. While the first game is known for its great music, the second game is extremely known for its music, which featured the talent of Information Society's Kurt Harland. The soundtrack was even released in album form. A third game was planned, which was to feature only women of the X-Men, but it was unfortunately canned.