Really, DICE? Nothing about Mace Windu yet? He wasn't even in Star Wars: Battlefront II 2015, despite being arguably one of the most badass characters in the original trilogy! Whether it was his purple lightsaber or Samuel L. Jackson's performance (you have enough money – you could hire him, EA), Mace Windu was and still is a fan-favourite character, and it's utterly bewildering that DICE seems to be keeping mum on his inclusion in their games.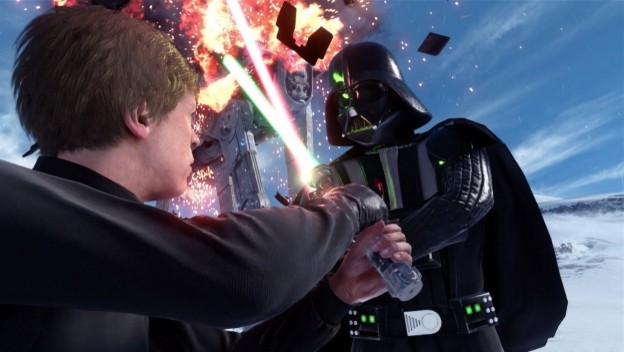 12 years out from the original, and EA's "revision" of Star Wars: Battlefront II has been released. 12 years is a lot of time that could be spent tweaking the pre-established mechanics and characters, as well as creating new content, right? When it comes to the game's cast, that's a definite "no", as 2017's Battlefront II sports 14 heroes at launch, compared to over two dozen in the original. Sure, it's doubtful that 2005's Battlefront II had all those at launch, and EA has announced plans for content updates that'll include new heroes. However, Star Wars: Battlefront isn't an annual franchise; at least, not yet. At the very least, would it have been too much to ask for these classic characters to be included in the 2017 release?
Aayla Secura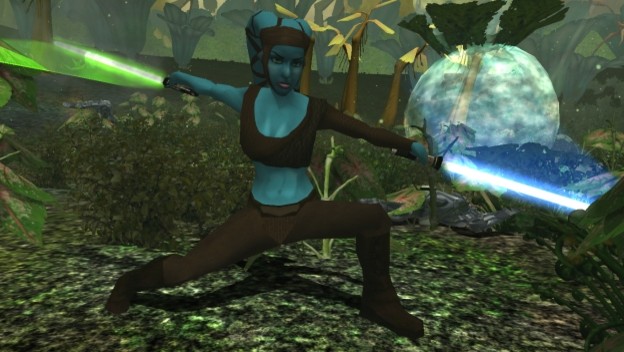 A rarity in the leagues of the Jedi Knights, thanks to her ability to dual-wield lightsabers, Aayla Secura is well-suited to taking down multiple opponents in a blaze of blue and green. Appearing in both Star Wars: Attack of the Clones and Revenge of the Sith , she's had a decent amount of screen time and has become especially popular in the world of cosplay. Unfortunately, there's currently no discussion on her inclusion in 2017's game; a shame, given its human-focused cast.
Kit Fisto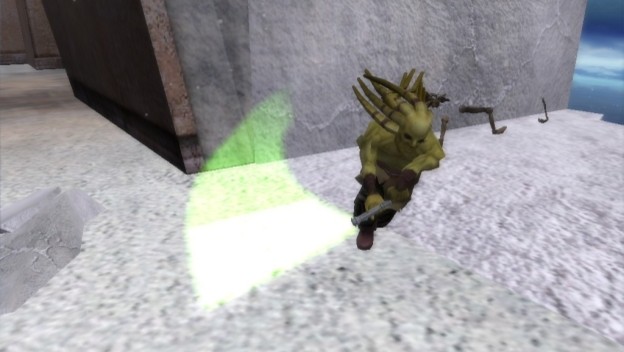 Falling into the same, "you may not have heard of them, but they're pretty cool" camp as Secura, Kit Fisto appeared in the original Star Wars: Battlefront II via an Xbox Live patch; Sony fans were out of luck on this one. Maybe it was because everything about him is green? Who knows. Really, though, his previous exclusivity would have been a great reason to bring him in for everyone to enjoy in the new Battlefront II . Currently, though, that doesn't seem like it's going to happen.
IG-88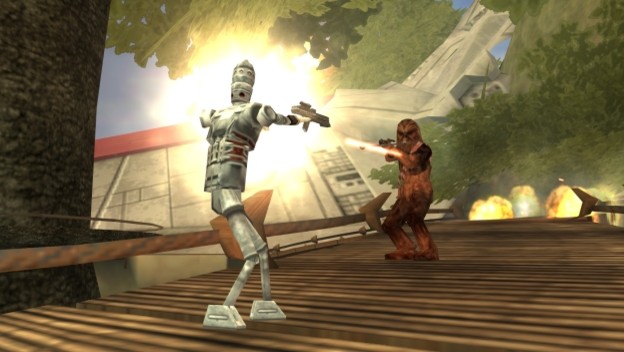 We've got the lizard-headed Bossk, but what about the best (don't fight me on this) member of Darth Vader's bounty hunters? IG-88 had awesome abilities back in 2005, boasting dual blaster rifles and an incinerator blaster. Besides, his lore straight-up calls him an "assassin droid"; try and tell me that doesn't sound badass to play as. That's right, you can't. Then again, if DICE's announcements are anything to go by, that may never be proven, as it doesn't look like we'll be seeing IG-88 in action any time soon.
Asajj Ventress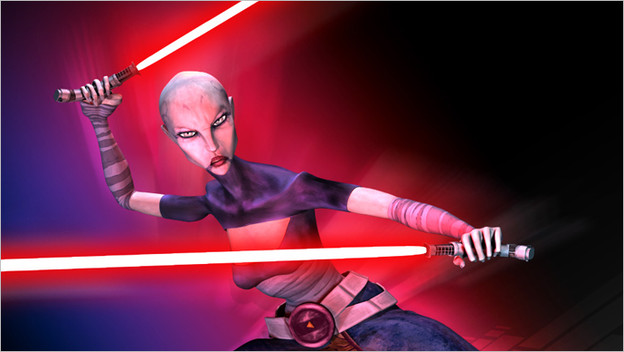 While she primarily appeared in the animated Star Wars: Clone Wars films and was another piece of Xbox Live-exclusive DLC, Asajj Ventress was still a great addition to 2005's Star Wars: Battlefront II . She sported two lightsabers connected via fibre cord, and even had a unique secondary attack that effectively let her throw Force shurikens. Why something that awesome was left out of the new Battlefront II , we may never know…
Admiral Ackbar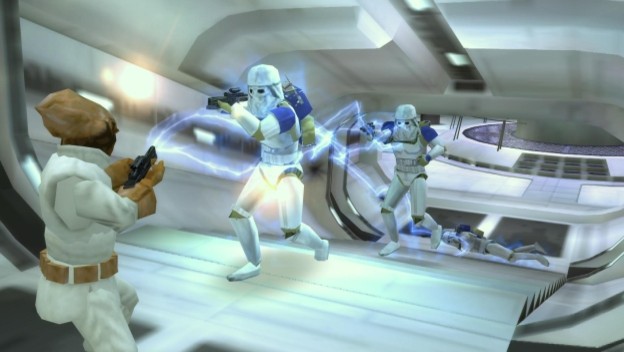 Okay, there's a chance that this omission is actually a blessing in disguise, since I'm not sure how many cries of "IT'S A TRAP!" via voice chat I could take before my headset became acquainted with the nearest wall. Still, though: instead trying to lock popular characters like Darth Vader behind lengthy grind sessions, why not include some cult favourites like Ackbar to reward the truly dedicated players? As much as I may despise the overused quotes, I have to admit that I'd love to be the one throwing them out. Besides, if Nien Nunb could make it into 2015's Star Wars: Battlefront II , there's no reason why Admiral Ackbar can't get another turn in the spotlight.
General Grievous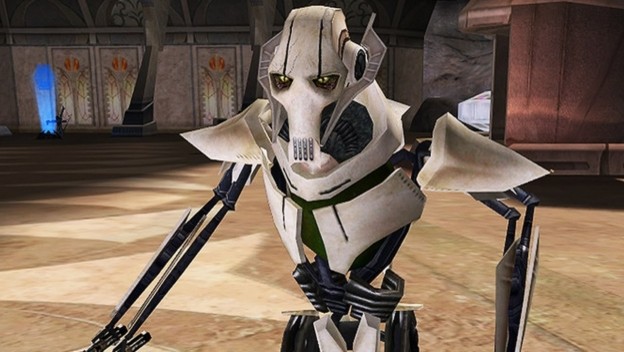 This one comes with a disclaimer, as Grievous (thankfully) appears to be coming as a post-launch character for DICE's title. However, Grievous' omission from the base game is also a personal sore spot for me, since he's by far my favourite character in the whole Star Wars universe. Besides, with DICE revamping heroes and giving them unique abilities, imagine what they could have done with Grievous. Quad-wielding lightsaber battles? Um, yes please. Sure, Grievous is probably coming to Star Wars: Battlefront II later, but all that means to me is that I have one more reason to pass on the game for now.