Blizzard recently allowed a portion of its player base to play around with something that is both new and old—a modern looking version of classic World of Warcraft . Players seemed to have fun!
Whether this was in spite of or because of the hardcore, hostile environments of days of yore isn't quite clear. At this point, I would guess that there's something beyond pure nostalgia that leads these players to enjoy themselves. Sure, some of them will get bored and move on, but there is something undeniably charming about classic massively multiplayer RPGs.
Here are five ways in which old MMOs were considerably more badass than their modern day equivalents.
No Gear Treadmills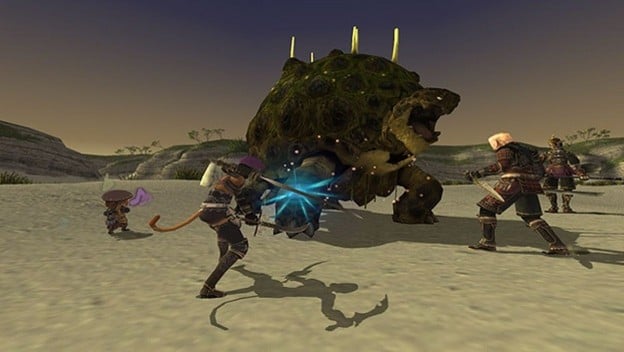 Today, if you want gear in an MMO, then you are probably going to have to grind for it. This means repeating the same daily or weekly pieces of content until you have enough currency to trade in for gear. Other times, you and friends just have to defeat whatever the current hardest enemy is, over and over, until everybody has their desired gear. The gear that you get from these pursuits looks different than what you wore before and is slightly better but, before long, it seems like everyone else is wearing the same thing.
Then, three months later, the gear is replaced by newer, fancier stuff. More players equip the stuff you just worked hard to get, you move onto the newer stuff and, slowly, people equip this gear, too. It's a treadmill and your work never keeps you ahead for long.
In days of yore, good gear remained good for a long time. Sure, it took forever to get, but it was functional, sometimes situational, and something people envied. I rarely care what people are wearing in games these days, but back when World of Warcraft and Final Fantasy XI were hot, I examined everyone to see what cool, rare stuff they had. I just recently went back to Final Fantasy XI to grab some old gear that I used to crave, just because it left such an impact on me over the last decade.
Fewer Instances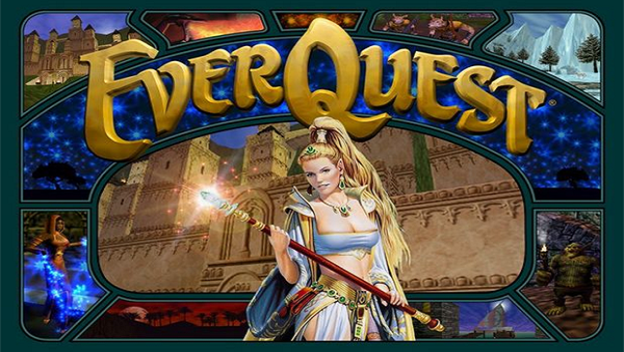 Instanced areas are places away from the normal play area, where players from the server are whisked away, sometimes grouped up with people from other servers, to fight a boss monster. When this is for story content, it can make sense, but nowadays it seems that most major fights are instanced.
This undermines the sense of a large, continuous world inhabited by players. When guilds are fighting epic, rare monsters on the battlefield where others can watch and even be killed by the monsters, a story begins to form within the community. People make names for themselves. Heroes and villains are created.
An Importance on Community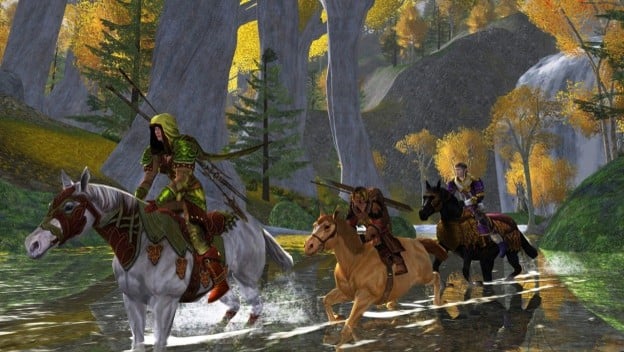 Matchmaking seems to make it okay for players to be jerks to one another. Cross-server play also helps this mentality, because now grouping up comes with this notion that you will never see your teammates again. There's no accountability.
If players have to recruit and play with their server, reputation becomes a part of the equation. Being polite is just as important as being talented, and this fact lead to tighter communities and better opportunities to make friends.
A Slower Pace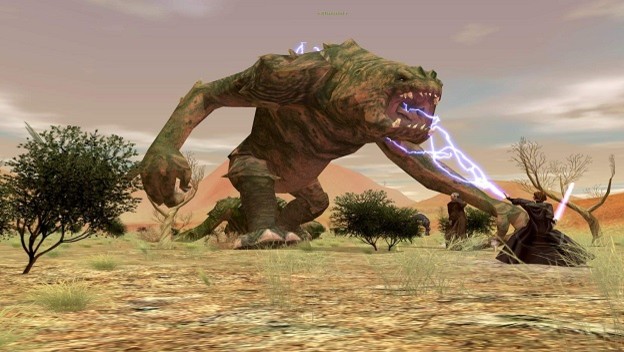 Games were slower in the old days, and the production of new content was a major thing. Out of necessity, perhaps, the difficulty of things was inflated. Experience points took longer to get. I can sympathize with anyone who says this is a bad thing, but my experience was a bit different.
I noticed people were more patient. Grouping with others to level up, for example, meant sitting down for an hour or two in order to murder monsters. This also meant you had a small chatroom for getting to know one another. And you learned to work better as a group over that time.
In terms of harder content, failure was a big deal, but nobody was expected to be perfect. Everybody remembered how long it took to get good. Now, with players feeling so disposable, a single error could mean getting kicked from a group.
Horizontal Progression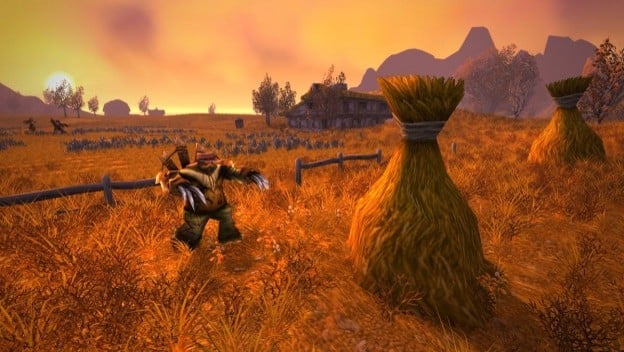 I'm going to refer specifically to Final Fantasy XI, but other MMOs had a similar design. It is also slightly related to the gear treadmill I mentioned before. Basically, players had a lot of gear slots, and that meant there was often a new shiny thing for them to get.
What's more, roles in parties weren't so narrowly defined, so different builds had value. The game capped out at level 75, for a while so the way you'd progress was through working through different facets of the world, exploring new areas, backtracking, summoning powerful foes, waiting for others to appear, and generally just working hard to get a piece of gear. Meanwhile, others in your group got different pieces of gear from the same routes.
Getting all this gear took players all over the world. Sometimes, people would shout in towns for help and others would gladly lend a hand. And because someone always needed something new, there was a very "I can help you, you can help me, but you don't have to," atmosphere in the game.
With the gear treadmill, there aren't a whole lot of mutual benefits to grouping up with weaker friends.