2017 has been a busy year, to say the least. March isn't even over yet, and we've seen several high-profile releases. A new console launch with the Nintendo Switch, on top of games like Horizon: Zero Dawn, NieR: Automata , and even a new Mass Effect , almost feels like too much! That's because it is for most people. Games are expensive, and you can only play so many, much less afford to drop the coin on all of them the day they come out. Yet game marketing is booming. The hype and conversation explodes over the 48 or so hours after release day. The reviews all come in at the same time, and the fervor feeds on itself. Until suddenly and quietly it dies. The hype machine pumps the breaks and goes back to find the next game in line. This is a problem, one we all need to work together to fix.
The launch window explosion is a problem, because it pushes people out and makes them feel bad for being unable to join the conversation. Social media and communication tools have made it worse, making fans feel inadequate for being unable to buy three or four expensive new games over the course of a month. Game journalists scramble over each other to fill their weeks with as many hot takes as possible, competing for limited mindshare and the money that follows it. Game publishers do as much as they can to make sure everyone knows to go out and purchase the day one release, with DLC, pre-order campaigns, and everything else. It drives people to treat their hobby with more disposability than they should, making impulse purchases, and adding piles of games to their backlogs.
People are social animals, after all. A game comes out, there's a goldrush to mine it dry of content, then nobody seems to care about it until Game of the Year season. It's hard to blame people for their participation in this cycle. The feeling of being left out is one of the most painful human experiences. Ultimately, it leads to the quality of information suffering. Everyone buys a game, plays it for a while, and contributes to the surface-level takes and whatever the controversy of the hour is. But after that, people even going through the "critical path" and finishing the games is rare, even for the journalists and critics.
I think we, collectively, can do something about this, to add value to taking our time with video games. You can't just sit and bang it out like a movie, Netflix series, or even a book. You often have to invest dozens of hours into games to see everything they have to offer. You have to take your time, finish it, and let it marinate in order to be able to fully deconstruct and analyze an experience. Finishing games helps me better understand how I feel about them on not just an individual level, but also in my overall appreciation of the medium. It's productive and adds to the discourse if we're free to take our time without the external pressure of staying in touch.
There are different approaches available, some already emerging. Some content outlets like Kotaku are abandoning the traditional structures. They publish reviews "late" and assign writers to specific games to see what people do with them months and years after they launch. The rise of platforms like Humble Bundle, while debatably messing with the sustainability of games, lets people who don't have Scrooge McDuck levels of cash experience popular games months after release and prompt new discussions about them. Spaces for user-generated content like Tumblr, Reddit, and Twitter also help fandoms for specific genres and series to come together and keep these discussions alive.
But these outlets all have resources and hooks to draw people in. Kotaku already cultivated a huge audience over years and years of content and investment money. A smaller site would starve to death if it didn't strive to get reviews out on launch. Humble Bundle thrives on deals with publishers, giving to charities (don't get me wrong, that's a Very Good Thing), and other endeavors centered around bringing in money and developing the brand.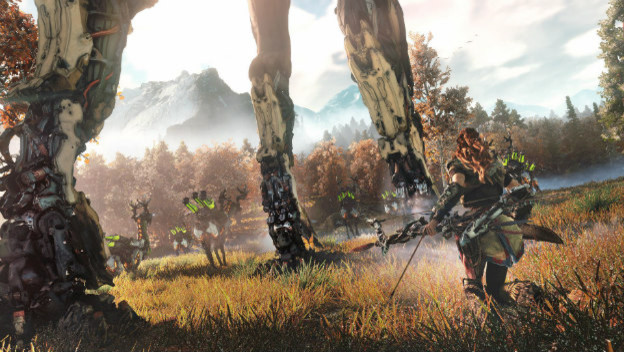 People, gamers, and consumers need to also be more open and aggressive about improving the quality of the discourse and fighting against marketing blitzes. We can stop pre-ordering every big release blindly, stop yelling at each other about exclusives, stop harassing journalists for talking about social issues, and stop acting like giant corporations are our friends. Anti-intellectualism in fandom is an issue that lets brands take over humans and ends up with everything being cynical, wasteful and cyclical.
Gamers should be able to pick out a game without worrying they're making the wrong choice or being left out of fun discussions. PR and marketing efforts should look to extending the social capital of their output for longer than just a week. Media outlets should get together and keep finding new and interesting ways to talk about older games and expand the reach and depth of thought in game culture. We can all work together, and make gaming about more than spending money and stacking things up.