It's understandable that gamers are scared of the single-player game dying out. I mean, even Activision announced a major franchise like Call of Duty won't have a solo campaign in Black Ops 4 . I don't think it's going anywhere, as plenty of great companies are still releasing and working on amazing single-player games that we can enjoy on our own. At the same time, I'm glad to see a middle ground enjoying some major popularity. Single-player and multiplayer games might be waging a battle for supremacy, but cooperative games are vying for their time in the spotlight as well.
I think co-op games strike a really nice balance between the two warring factions. Those who really enjoy multiplayer games can experience something much closer to its solo sibling, without having to completely go it alone. The lone wolf player, who would much rather just sit and enjoy something on their own time, almost certainly has at least one person that they like enough to game with. This gives them the chance to do something a little different. It's a happy middle ground where everyone can enjoy games together.
There are tons of great cooperative games out there already, like A Way Out . It was the first story-based, co-op game to enjoy great success in the last 10 years, and it busted the doors wide open for other games to follow it. I think this was a great eye-opening game for a lot of the general public as well. They saw the return of couch co-op, which can be lacking, and saw that you can enjoy a fantastic story all the more when you have a buddy to join you.
Then there are titles like Unravel Two , which literally ties two players together in a platforming adventure. You have to communicate and work together in order to traverse the landscape, and what's more beautiful than that? There's also Wolfenstein Youngblood , which I think has people excited for two very different reasons. There's the side that's crazy stoked because it's going to revolve around BJ Blazkowicz's twin daughters. They're obviously going to be badass amazing completely on their own. But coupled with the fact that two players will be able to take on Nazis together in the traditional Wolfenstein way is epic beyond belief.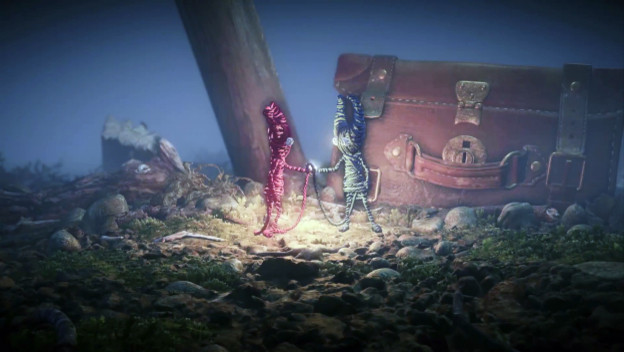 Co-op games, especially those that you can enjoy from the comfort of the same couch, have a special place in my heart. A big part of gaming is bringing people together. Think about any gaming convention you've attended. You've almost certainly struck up a conversation with someone you didn't know at least once. It was probably while you were waiting in line for some swag or to attend a panel. Gamers are all cut from the same cloth: we're knowledgeable, we're committed, and most of all, we're passionate. And truly, what is passion if you don't share it with others?
I love single-player games, I love multiplayer games, but I am always hankering for a good co-op adventure. It's hard kind of game to get right. A lot of times, it ends up feeling forced, and no one likes that. Other times, it just feels unnecessary. But I have hope that we're entering into an era where co-op games will be revitalized and much more fun to play. At the least, I've already played Unravel Two , and know it to be super engrossing. And come on, killing Nazis together in Wolfenstein Youngblood is never not going to be epic!