Stan Lee: Pyramid Powers
Fly close to the outermost pyramid in Egypt to find Stan being targeted by aliens.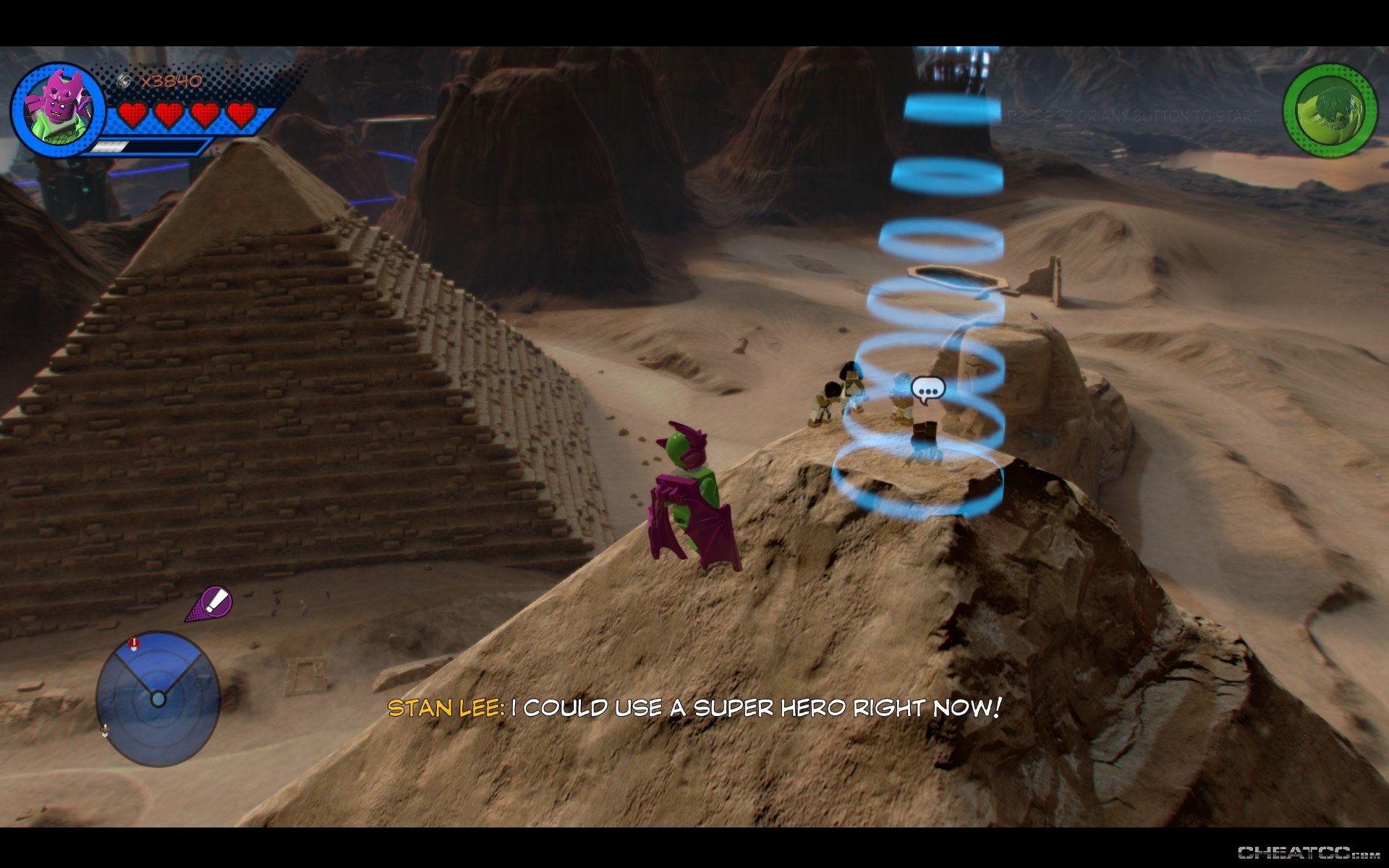 Blow up the silver collar underneath the UFO itself (missed opportunity to have the UFO made of Tinker Toys, but I digress).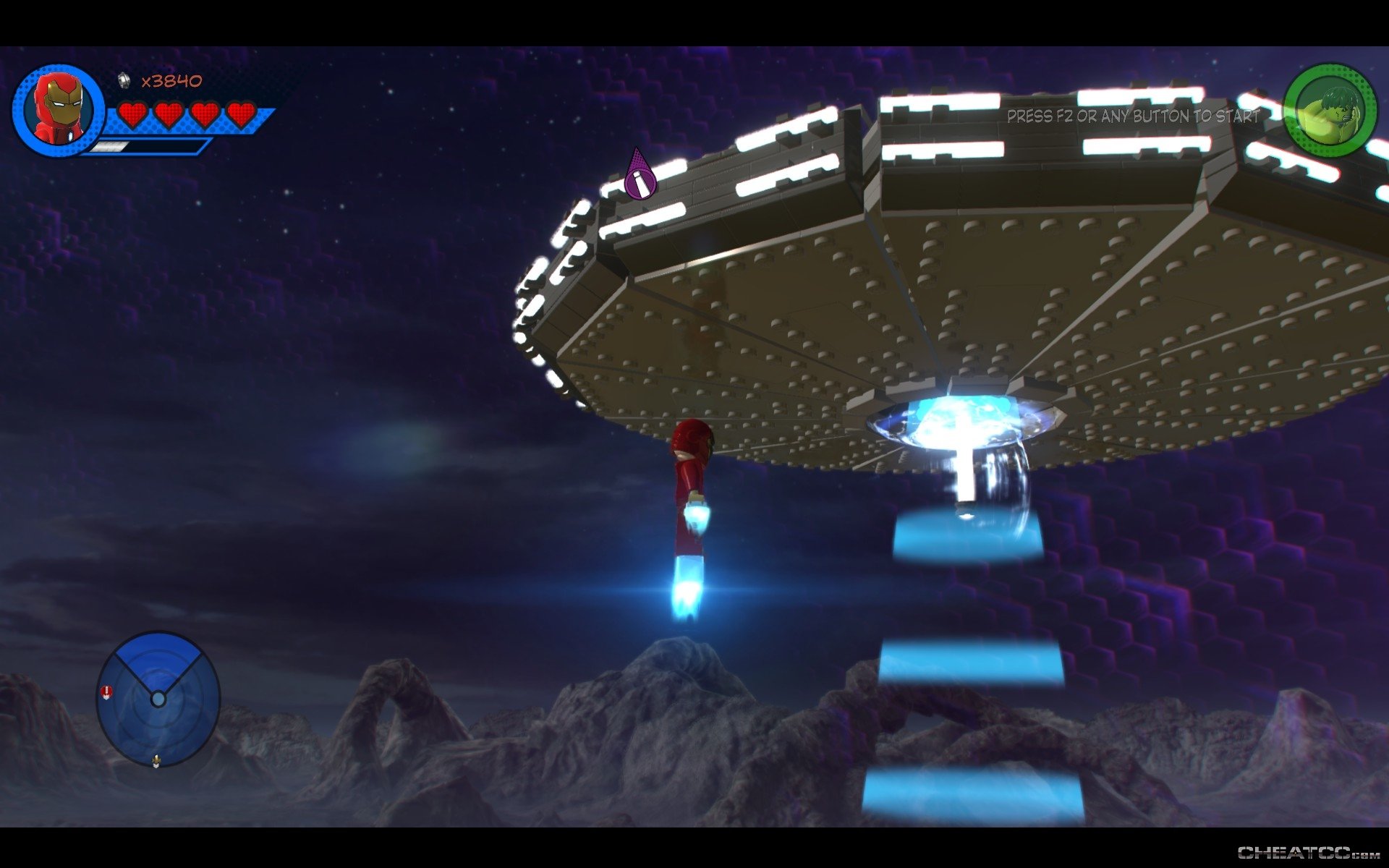 Build the pieces into a grav booster, then grav bomb it to defeat the abductors, save Stan, and earn a brick.