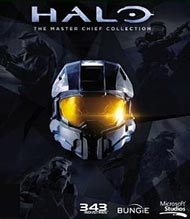 System: Xbox One
Dev: 343 Studios
Pub: Microsoft
Release: November 11, 2014
Players: 1-16
Screen Resolution: 480p-1080p
Blood and Gore, Language, Violence
Let me clarify. The real issue I have are the prologue and epilogue present in Halo 3, and even more so in Halo 4 (with the epilogue). I know it shouldn't be that big of a deal because these games came out years ago, but the fact that in the missions select screen on Halo 4 the description says point blank (I mean major SPOILERS right after this) Cortana is dead and Master Chief has to move on (END SPOILER). Yeah, yeah, I get it, everyone's already played Halo, but what about those select few who have not? Where will be their surprise, shock and any amount of feeling they will have when this takes place naturally during the course of an unfolding storyline? Like I said this is not a huge issue for me personally, it just seems like a poor decision on someone's part – Paul we shall say it is Paul's fault.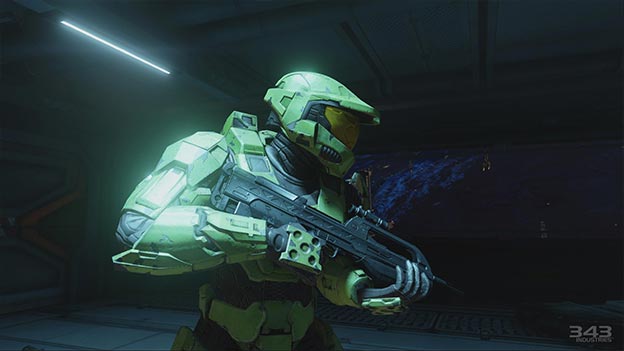 But let's be honest for a moment, most won't even check out the campaigns of Halo. WE DEMAND MULTIPLAYER, and boy did we get it! All of the maps you know and love are present. However it is important to point out a vital thing for Halo 2 fans: while all have received a graphic update, only a few maps have received that glorious remastered touch. Sure this can be an issue, but imagine for one moment that all of the maps--yes all of them--are accessible through one disc or download. There's really not much to say about the multiplayer other than I fear will enjoy many, many hours playing it and ignoring important things–like eating.
While I pointed out a few faults in the game, they are nitpicky at best. At its core this is a collection worth the price tag. It's the franchise that changed an entire generation of gamers. It is the franchise even non-Halo fans want to play. Halo: The Master Chief Collection may not hold all things Halo, but it's got it where it counts. It's these areas that I enjoy and look forward to see what's next. Simply put, there's no reason for an owner of an Xbox One to not have Halo: The Master Chief Collection, well unless they happen to also be a robot. Robots can't make good decisions.
By
Matt Walker
Editor-In-Chief
Date: November 7, 2014
Game Features:


The Complete Master Chief Story - Honoring the iconic hero and his epic journey, The Master Chief's entire story is brought together as The Master Chief Collection. Halo: Combat Evolved Anniversary, Halo 2: Anniversary, Halo 3, and Halo 4 are all included with Xbox One visual fidelity, 60fps, a total of 45 campaign missions plus more than 100 multiplayer (including the original Halo Combat Evolved maps) and Spartan Ops maps. Along with new prologue and epilogue cut scenes foreshadowing Halo 5: Guardians, this is the collection Halo fans have been waiting for, all on Xbox One.*

Halo 2: Anniversary - Celebrating the 10 year Anniversary, the iconic fan favorite returns. Featuring a fully re-mastered campaign with "Classic Mode" allowing you to instantly switch between the re-mastered game and the original game from 2004. Uncover new Halo 5: Guardians story elements in hidden terminal videos and utilize all new skulls to experience the campaign in a whole new way. Including 23 original multiplayer maps just as fans remember them, plus 6 completely re-imagined maps. Play the game that defined online multiplayer on consoles and get ready for the next Halo chapter.

Master Menu - Seamlessly navigate The Master Chief's story using the all-new Master Menu. Play all four completely unlocked campaigns, beginning to end, or jump around as you choose. Enjoy cross title themed campaign playlists created by the games' designers for new fun and challenging experiences. Easily find and play your favorite multiplayer game types from over 100 multiplayer and Spartan Ops maps. It's everything Halo, on your terms, simplified.

New Halo: Nightfall Live Action Digital Series - A strange and treacherous world exposes elite UNSC operatives to a much deeper danger in this live action series from 343 Industries and Scott Free Productions. Executive-produced by Ridley Scott and Scott Free TV President, David Zucker and directed by Sergio Mimica-Gezzan ("Battlestar Galactica" "Pillars of the Earth," "Heroes"), Halo: Nightfall is an exciting new story for Halo fans and fresh audiences alike.

Halo 5: Guardians Multiplayer Beta - Be among the first to experience a new generation of Halo multiplayer in the Halo 5: Guardians Beta. Gear up for the Guardians beta by unlocking exclusive content in The Master Chief Collection and Halo: Nightfall. These exclusive items will carry over into Halo 5: Guardians.