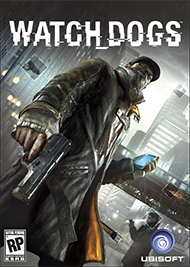 System: PC*, PS3, Xbox 360, PS4, Xbox One
Dev: Ubisoft Montreal
Pub: Ubisoft
Release: May 27, 2014
Players: 1
Screen Resolution: 480p-1080p
Blood, Intense Violence, Nudity, Strong Language, Strong Sexual Content, Use of Drugs and Alcohol
There are multiple ways to accomplish the main missions. You can choose to smart your way through missions using hacks or you can go guns blazing, killing everything in your path. I went with the former, which gave me a lot of points into Protector. This system is similar to Mass Effect's Paragon and Renegade meter. You do good stuff, you'll be known as a Protector; do bad and you'll become a Menace. The benefits of each are hardly noticed but perhaps it's not out of the question that your interactions with certain characters will change based on your faction. I was a Protector my entire play through.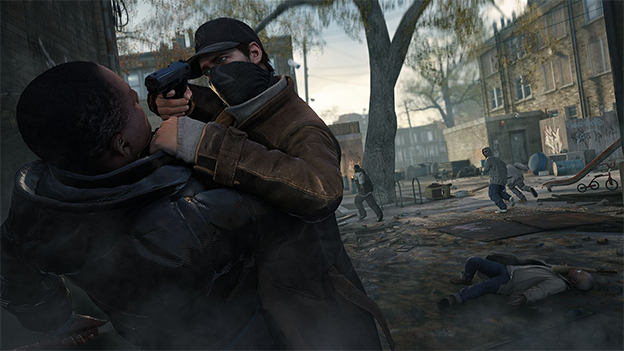 More on being a Protector, it was interesting because I basically turned the game into one gigantic puzzler. I was able to tap into surveillance systems, moving from one camera to another to accomplish my goals. If there were guards or cops in the way, I could ring a phone or trip car alarms as a distraction to sneak past them. It's funny, because theoretically, I could have pulled a gun out and went on to perform murder at any given moment, and never bothered to actually hack anything.
In-terms of the bigger picture, if you thought the game was going to be more sophisticated and intellectual, there's still nothing stopping you from pulling someone out of their vehicle and proceeding to smash pedestrians into gutters. This may or may not be a negative aspect. The game is naturally a free-roam game that lets you do as you please. This alone gives Watch_Dogs many hours of enjoyment outside of the 100 hours needed to 100% the game. Honestly, there's a lot to do.
Watch_Dogs has its up and downs. The game was designed to put control into the player's hands and it succeeded. I thought the concept was incredibly epic and it didn't leave me with that "I wish I could do this" feeling I get from some games. The power to play the game how you want is also a bonus. Also, if you're looking for a game with a ton of replay value, Watch_Dogs will definitely do it. While I figured Watch_Dogs would have been a more sophisticated version of GTA, it isn't. It can be frenetic at times and sometimes, that's all you need to have some fun.
By
Ken Serra
Contributing Writer
Date: May 27, 2014
Game Features:


Watch_Dogs explores the impact of technology within our society. Using the city as your weapon, you will embark on a personal mission to inflict your own brand of justice.

You'll access omnipresent security cameras, download personal information to locate a target, control traffic lights and public transportation to stop the enemy... and more.

Using Aiden's smartphone, you have real-time control over the city's infrastructure. Trap your enemy in a 30-car pileup by manipulating the traffic lights. Stop a train, and then board it to evade the authorities. Narrowly escape capture by quickly raising a drawbridge. Anything connected to the ctOS can become your weapon.

Disrupt, the all-new game engine powering Watch_Dogs, uses advanced processing to deliver stunning visuals and an incredibly immersive world.

Not only does Watch_Dogs give you the ability to take advantage of the ctOS, it also allows you to explore the many layers of Chicago itself. Cut through buildings, scale rooftops, and explore the city's dangerous underground to catch your target.