It's time for another Star Wars list, because Star Wars is the most evergreen topic of all time. Even when the actual topic isn't, the brand gets it there anyways. That's the power of Star Wars .
So here's the deal. November 17 is upon us, which means Star Wars: Battlefront II is on its way from Electronic Arts. The first game was a riot, but fizzled in relevance pretty quickly due to a host of factors. This is EA and DICE's chance to get it right, and it seems like we're headed in the right direction. Microtransaction drama aside, that is. So here is a list comprising ten reasons we are particularly hyped about the release of Star Wars: Battlefront II .
Singleplayer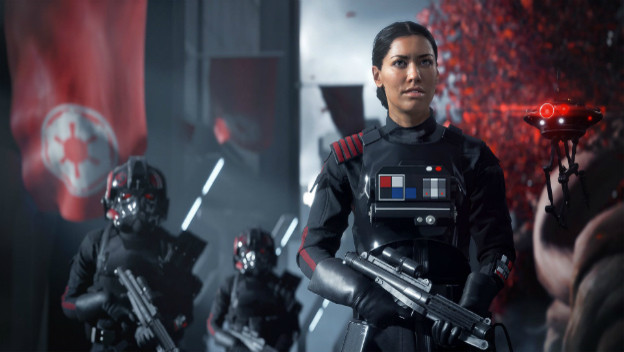 Here is, inarguably, the most important item on this list. Let's get it out of the way first! Star Wars fans are all about that Star Wars lore, and the first Battlefront not having a campaign was seen as a slight against the fanbase. So now, duties have been split between DICE and EA Motive, with the former making a full-on story campaign for Battlefront II . The best part is, it's canon!
The Writing Team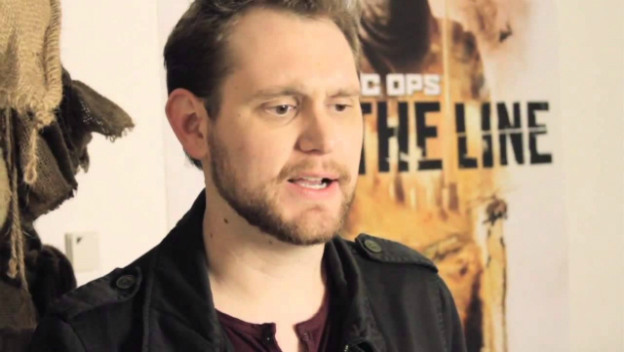 Speaking of the campaign, it should be comforting to those in the know that the primary writing duties are in good hands. Walt Williams is the lead writer on the story mode, who is mostly known for being the lead writer on Spec Ops: The Line , a game that is considered one of the best-written of its generation. He is paired with Williams it Mitch Dyer, formerly a top name at IGN. Dyer is more of an unknown commodity, but with him comes a degree of intrigue.
The Book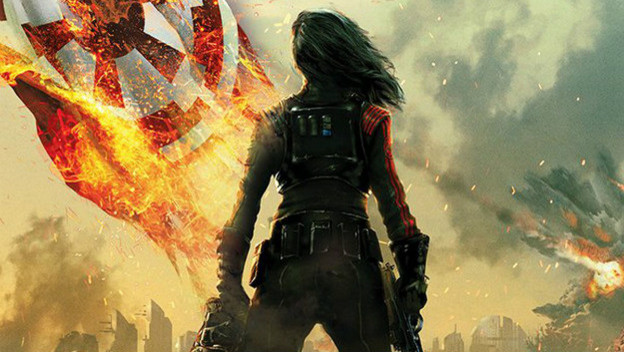 Springboarding off the writing thing, there's also a new book coming along with the game. The book is called Inferno Squad and is a prequel to the Star Wars: Battlefront II campaign. The Inferno Squad is the name of the Empirical black ops group the game's story revolves around. It even ties a bit into the Rogue One movie. So Battlefront II being canon brings a whole new set of threads to potentially tie events together, and since the "extended universe" was wiped from existence, having a tighter overall canon allows for things like this to feel fresh and interesting.
New Characters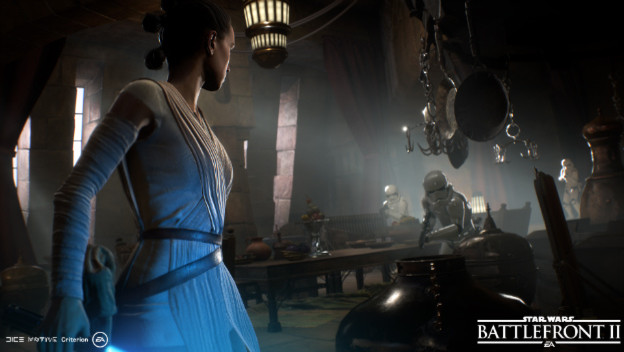 Another big problem with the first Star Wars: Battlefront was its small scope. It was only set in the world of the original three movies, with the exception of Jakku being added later as DLC. This severaly limited the pool of content to draw from, especially the characters. Battlefront II is a massive blend of everything, and the roster of playable named characters is all over the place. This should make battles feel much more varied and exciting as you explore a much more diverse roster of special characters.
New Levels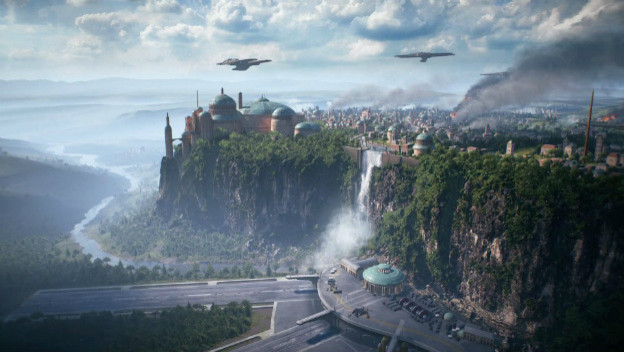 New, new, new. New content is a big part of Star Wars: Battlefront II , and there's a lot of it. This big mashup of three generations of Star Wars movies means that many more locations to choose from. For example, the big setpiece for much of the early marketing materials were the big palace in Naboo, where the robot soldiers clash with the likes of Darth Maul and others. These levels are visually stunning and really show off what the newest iteration of the Frostbite engine is capable of.
New Ships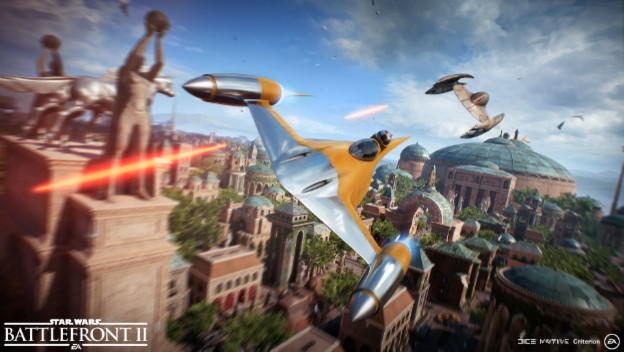 New characters? Check. New levels? Check. New ships? That's a big ol check. The space battle scenarios will be insane in Star Wars: Battlefront II , as the wide array of ships introduced over the course of the various Star Wars generations is enormous. Players will have access to try so many new ships, iconic and otherwise. The space battles were some players' favorite part of the previous game, so having more options for play will be a godsend.
Better Grind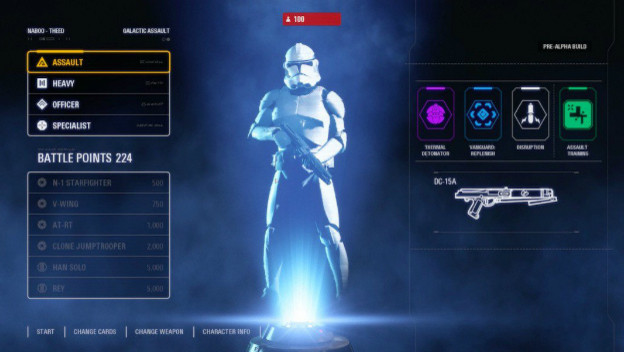 This one is up for debate, and that's because of microtransaction drama. Loot boxes are a part of this, and that's not cool, especially how they were in the beta tests. EA is changing the balancing, as well as removing content entirely from the loot boxes, which should be a big help towards the good parts shining out. And here's the thing – in the first Star Wars: Battlefront , characters didn't feel very dissimilar. Here in Battlefront II , there are tons of customization options, and more open up as you play. Unlocking new stuff, combined with earning loot boxes, should make stamping your personal brand in the Star Wars universe a hoot.
Better Balance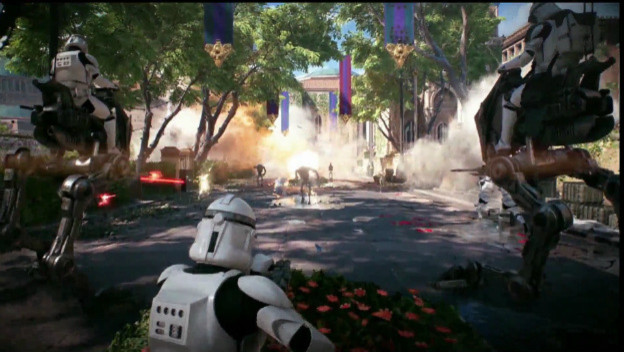 A lot of structural changes are coming to Star Wars: Battlefront II , especially when it comes to all the bells and whistles. In the first game, you picked a generic character and swapped whatever weapons you wanted in and out. Now there are defined character classes with various abilities. Also before, using things like ships and special characters was about collecting power-ups on the map. Now you earn points by playing and can cash in for a special character, vehicle, or more. These changes should change the flow of the game for the better.
Arcade Mode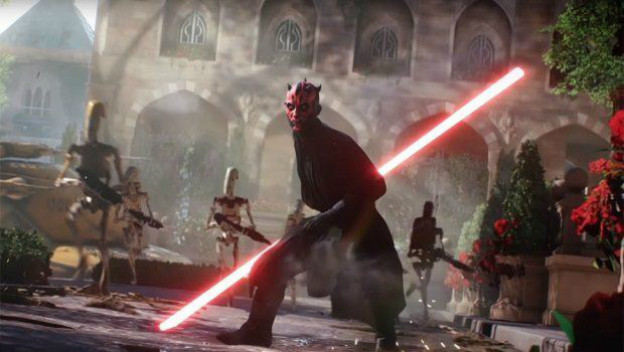 In the first Star Wars: Battlefront , Skirmish mode was a last-minute addition that let one or two players mess around with a horde-style mode offline. Arcade mode is something similar, but with more options for tweaking and practicing against bots. Bot play is a lost art in shooters, and hopefully Arcade mode will be a more impactful part of Battlefront II in comparison.
Free DLC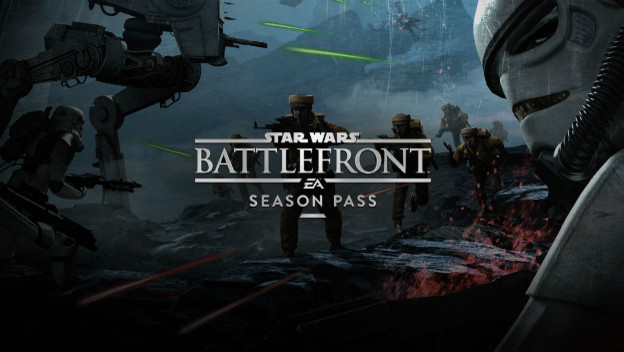 This is unbelievable. The first Star Wars: Battlefront is legendary (in an extremely bad way) for having a $50 season pass. This was a game that seemed lacking in content out of the box, but had one of the most expensive season passes on the market to date. Battlefront II has its own issues to figure out with a loot box system, but in enchange, the rest of the DLC is free. Yeah, that's crazy from EA. All the expansion-style content coming to the game post-launch, what one would normally expect in a season pass, will be free. Whoa.