Many people lament the loss of "Nintendo hard" games. But if you're willing to look for them, you'll find that not all the insanely challenging games are way back in the NES era. If recent years are any indication, developers understand that we actually do want games that kick our asses. We want to be tested. We want to throw our controllers through our HDTVs.
So if you need to be brought down a few pegs, you should spend some time with the ten following games.
Dark Souls/Demon's Souls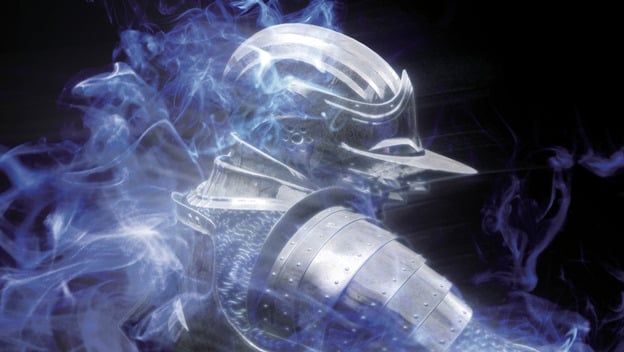 Don't expect to be coddled in Dark Souls and Demon's Souls. You will die in both of these action RPGs, repeatedly, and even hints from other people may not be enough to help you out. The bosses you will face here are unlike anything you've seen anywhere else, and I have to admit that Dark Souls has made me ragequit on more than one occasion.
I Wanna Be The Guy: Gaiden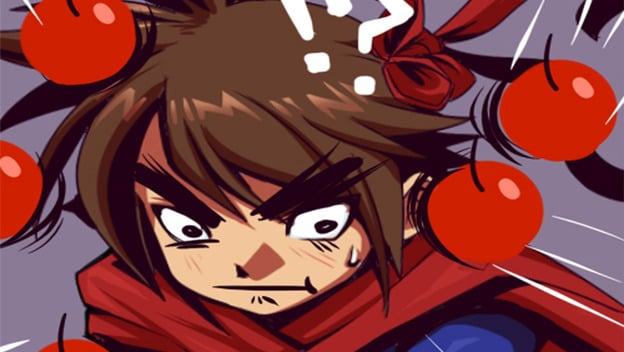 You will die on the World Map in I Wanna Be the Guy. Then you'll actually get to the levels and wish for the days when you were dying on the world map. Yes, those world map deaths were cheap, but your in-level deaths are mostly (all) on you.
VVVVVV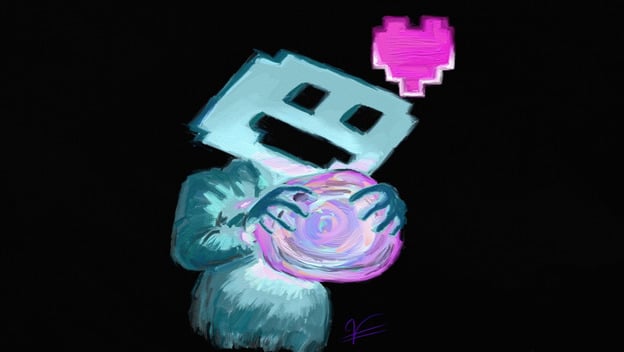 Three words: Veni Vidi Vici. That fourth trinket is so not worth it.
Super Meat Boy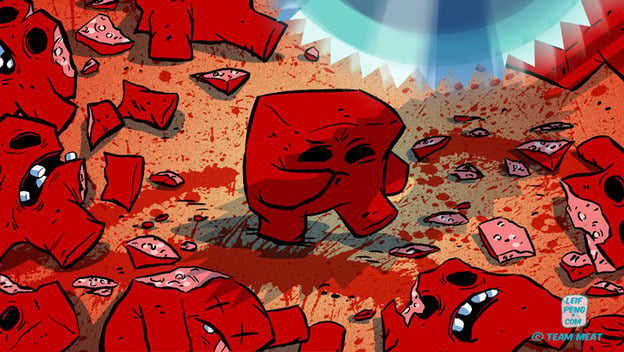 Before we get back into major releases, there's one final indie game that will make you cry. Team Meat will gladly drink every tear shed during Super Meat Boy runthroughs. I think the most insulting parts are the replays, where you get to see yourself fail over and over and over.
DmC: Devil May Cry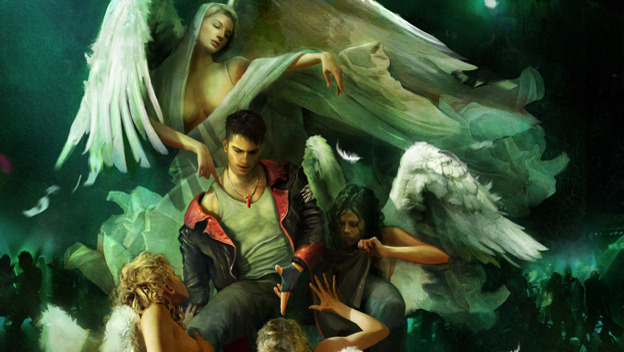 There's a mode in the Devil May Cry games that sounds cool, but only for other people. You love to watch other gamers try surviving the Heaven and Hell mode where enemies are extra strong and Dante dies in one hit, but you'd never actually want to put yourself through that kind of misery. Of course, people who do manage to unlock Heaven and Hell can probably handle it, because they had to beat the game on the Son of Sparda difficulty level to even have it as an option.
Ikaruga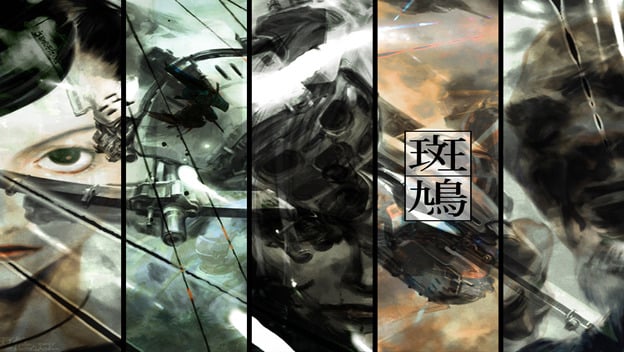 Fun fact: I only play Ikaruga when I'm at Galloping Ghost Arcade, because the machine there is set to free-play and I can load up on credits to keep myself alive. Because in Ikaruga, you're going to die. It's a bullet hell game where players have to shift between white and black alignments to avoid attacks and to damage enemies. The first level is maybe manageable, but the further you get, the more bullets appear, and there's no way you're surviving that toxic white and black rain of judgment.
Ninja Gaiden Sigma 1 and 2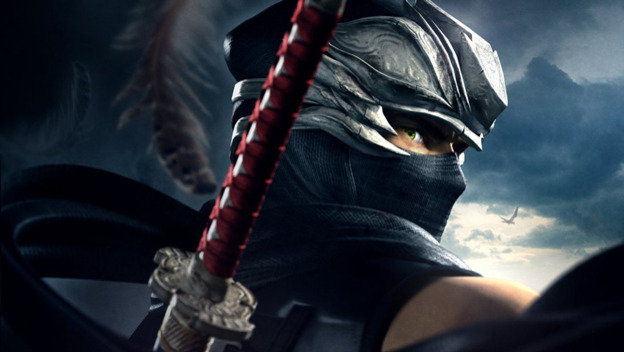 The Acolyte and Warrior difficulty levels for the Ninja Gaiden Sigma games are manageable. Once Mentor and Master Ninja mode are unlocked, though, they kick things up not only one or two notches, but at least five or six. Enemies are wiser, faster, and stronger. Mistakes will be exploited. You really need those ninja skills if you take the Master Ninja challenge.
Fire Emblem: Awakening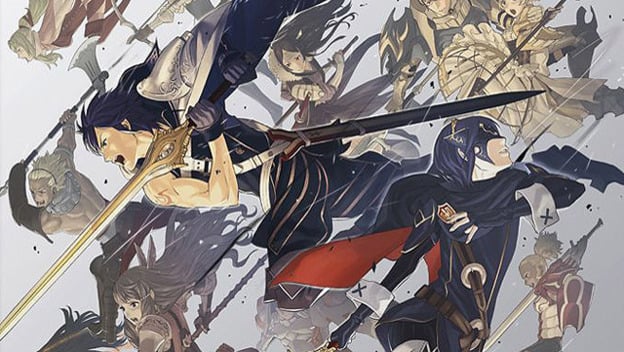 If you're going to play Fire Emblem: Awakening, you have to play it like a real man or woman. Unlock Lunatic + difficulty so all the enemies have crazy powerful skills. Turn on the perma-death feature. Then, as the clincher, vow not to reload if one of your favorite party members dies. If you can do that, you're stronger than I could ever hope to be.
Etrian Odyssey IV: Legends of the Titan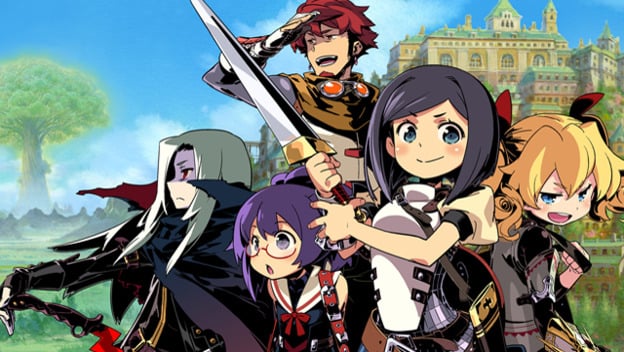 Etrian Odyssey IV is deceptive. The hardest difficulty level is called Normal and the easy Casual. How difficult can "Normal" be? Well, very. Think level-grinding characters for at least three hours before you're comfortable with the idea of challenging your first FOE opponent. Then, probably another hour after that before you're able to challenge the first few FOEs without worrying about your entire party being wiped out in one fell swoop. Yeah, it's that hard. Nightmare hard. I have dreams about being trapped in a 4×4 grid of the map with no exit, no Ariadne's Thread, and an FOE on my tail.
Fallout: New Vegas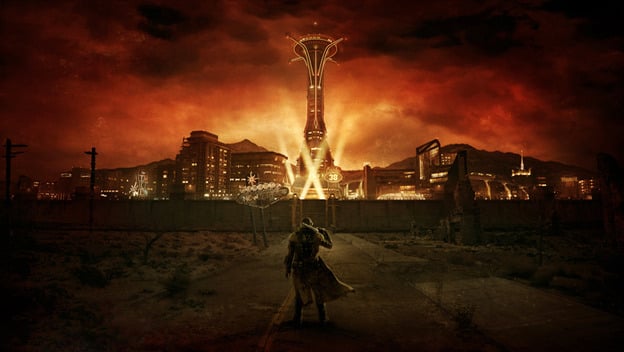 True gamers play Fallout New Vegas with the difficulty level set to Very Hard, where enemies take half as much damage as they normally would but send twice as much hurt your way. These folks also go with Hardcode mode, which makes the game more realistic. Your medicines heal over time instead of all at once. Your friends can die and never come back. On top of all that, you have to maintain a regular eating and sleeping schedule if you hope to survive. If you can do all that on Very Hard, you are truly hardcore and I salute you.