The holidays can be great for many reasons, but one of them is definitely the time off from work and school. Sure, that time can be spent with friends, family, and so forth, but you know what else it can be used for? Catching up on your gaming backlog! Some of the titles listed here may be hidden gems that passed you by, or ones that were put on hold until there was a lengthier stretch in which to play them. Others are available on portable systems, ensuring that you can take them with you wherever your holiday travels lead. Regardless, chances are there'll be something on here for you to while away the hours on if the weather outside is frightful.
Assassin's Creed: Origins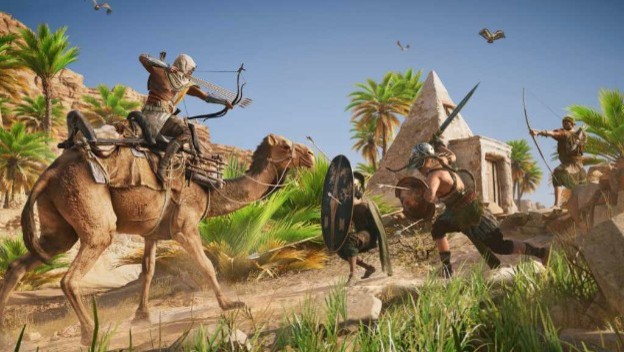 Assassin's Creed: Origins released during one of the busiest launch periods of the entire year, competing with Super Mario Odyssey and Wolfenstein II on the same day, and Call of Duty: WWII and Star Wars: Battlefront less than a month later. If that prevented you from pouring your time into it at launch, now's a great time to dive in! It's a gorgeous game, has tons of content in its world, and – best of all – lets you fantasize about being somewhere a lot warmer than where you may be right now.
Danganronpa V3: Killing Harmony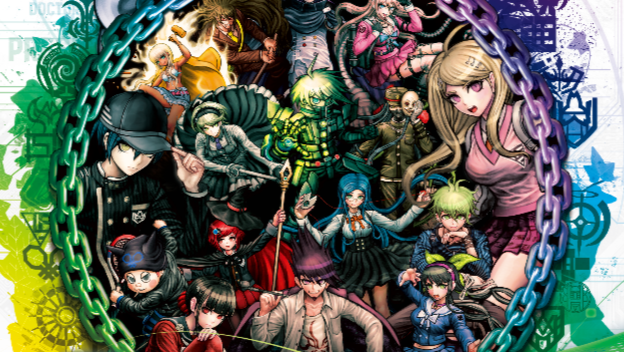 The "lengthy JRPG" spot on this list could have easily gone to Persona 5 , but it's topped so many "Game of the Year" lists that you've undoubtedly considered playing it if you haven't already. Plus, it's a console exclusive! You know what's more portable than a PS4? A Vita, which is where you'll find Danganronpa V3 . It's a wacky murder mystery title that features more than a healthy dose of black humour. If you're worried about not being caught up (this is the third instalment, after all), the first two games are also available on Vita; those three combined should easily keep you busy for close to 100 hours.
Okami HD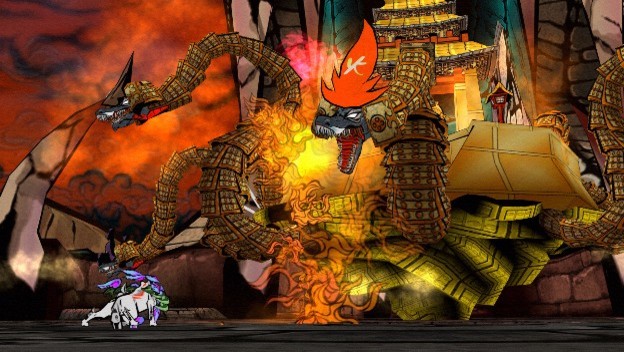 This HD remaster of the beloved PlayStation 2 title has been received extremely well by fans and newcomers alike. With it releasing recently, it's possible that many may have already planned on saving it for a solid run over the holidays. In case you haven't, though, check it out; it's a The Legend of Zelda -esque adventure game that draws heavily from Japanese folklore and the like. Not only that, but it features visuals that hold up remarkably well today, even without the beautiful HD upgrade. Okami 's a fantastic experience, and there's never been a better (or easier) time to give it a shot.
Mario + Rabbids: Kingdom Battle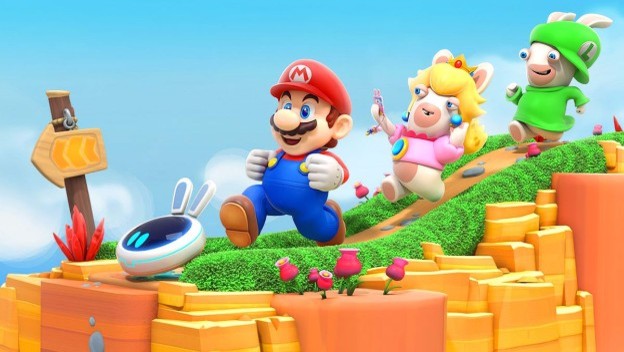 Mario + Rabbids: Kingdom Battle is a cute, fun, XCOM -lite title featuring one of the most zany crossovers in recent memory. However, rather than being too weird for its own good, the game ended up being a thoroughly engrossing strategy game. Its portability and turn-based nature mean that it's well-suited to playing a few quick rounds between family visits and the like, but its sizable campaign will ensure that there's a lot to come back to if the get-togethers start to get really stale.
Pokemon Ultra Sun and Moon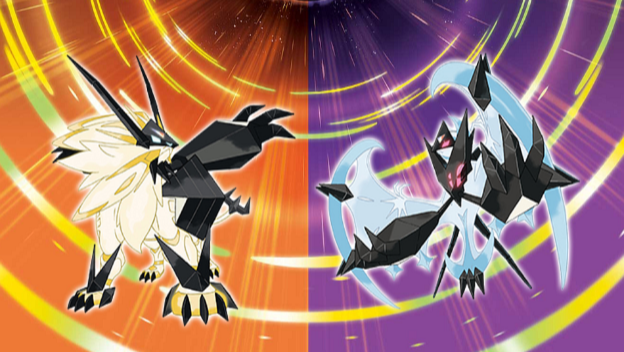 While Pokemon Ultra Sun and Ultra Moon weren't considered revolutionary by any stretch, it's hard to ignore just how addicting and fun Pokemon can be. Besides, depending on how committed you are to min-maxing your team and so on, they can be perfect games to play while drinking a hot beverage and watching a movie. Additionally, if you're visiting relatives who also play, why not try organizing some trades and battles? Loser has to eat the winner's yams at Christmas dinner?
Little Nightmares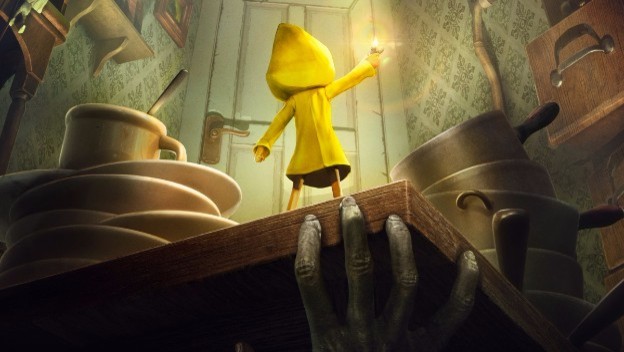 If your idea of a perfect holiday film is The Nightmare Before Christmas (and there's nothing wrong with that), Little Nightmares might be right up your alley. It's got a creepy, unsettling atmosphere that strays away from simple jumpscares and other tropes of the horror genre. That certainly doesn't mean it can't be spooky, though, and if you're sick of all the festive cheer and want to break out the pumpkins and skeletons instead, Little Nightmares is definitely worth a look.
The Sexy Brutale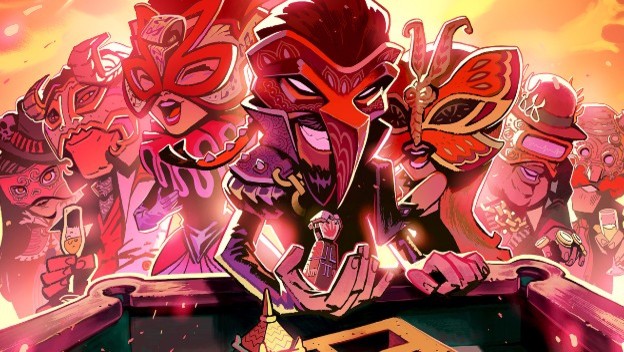 Looking for a good murder mystery this holiday season? Why not give The Sexy Brutale a try? Despite its name's penchant for calling to mind titillating visual novels and the like, The Sexy Brutale is more like an Agatha Christie novel crossed with Groundhog Day . As Lafcadio Boone, it's your job to explore a mysterious mansion that is seeing all its guests being murdered. To do this, you continually run through time loops, analyzing the circumstances leading to each death, and attempting to make enough changes to avoid them. It's a clever puzzler that received far too little attention, so it might be worth looking into before the influx of 2018 titles hits.
Super Mario Odyssey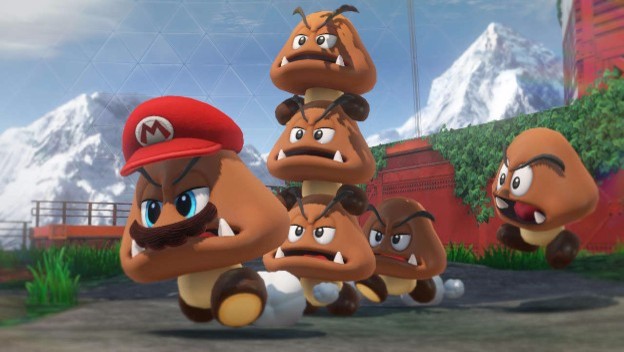 While it may not actually be a wintery game, Super Mario Odyssey perfectly captures the unfettered joy that tends to be associated with the season. If you're going for 100% completion, there's plenty of content to keep you going all through the holidays, and even if you're not, it's the kind of game that has something new and exciting around every corner. One word of advice: don't start playing it if you're expected at a family gathering; you might end up a few days late.
Cuphead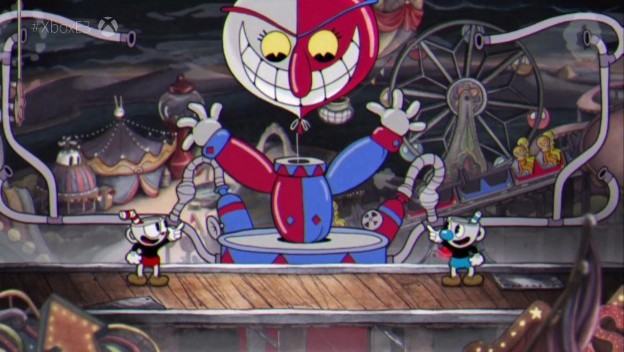 Maybe you want a game to play with your significant other while you ring in the new year. Perhaps you're looking for an excuse to yell at your younger cousin. Hell, maybe you just want to watch other people grow increasingly frustrated with the beautiful on-screen antics. Regardless, Cuphead is a great time, and at the very least, serves as a way of showing your family the type of artistry that can be found in video games.
Stardew Valley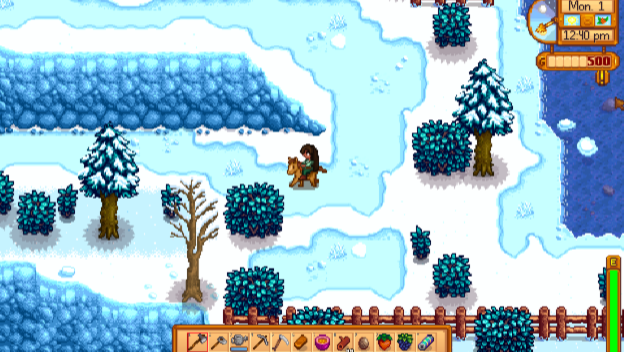 Sure, Stardew Valley 's original release was last year, but 2017's Switch port gives a whole new meaning to the term "time sink". You can play it on the couch, in bed, or on a lengthy road trip. You can even play it under the table during dinner; it's not recommended, but you'll have a hard time letting that stop you. Maybe you just want to romance every person in the game, or maybe you're in it just for the relaxing act of growing crops. No matter the case, Stardew Valley will probably get you hooked; if anything, you'll be more worried about what to do when you're not playing.