"IT ALL STARTS HERE," screams the giant E3 2017 logo. It's true; E3 is the starting point of many new video game experiences. E3 2017 is looking to be packed as usual, despite many publishers striking out on their own. They still stick around the area, though. Anyway, in addition to the new stuff, there's always further information on big games that were maybe announced the year before (or the year before, or uh, the year before that…). In light of that, here's a list of games we already know about going in and we're most excited to get our hands and/or eyes on at the big show. We couldn't resist adding a couple leaks too, of course.
Assassin's Creed Origins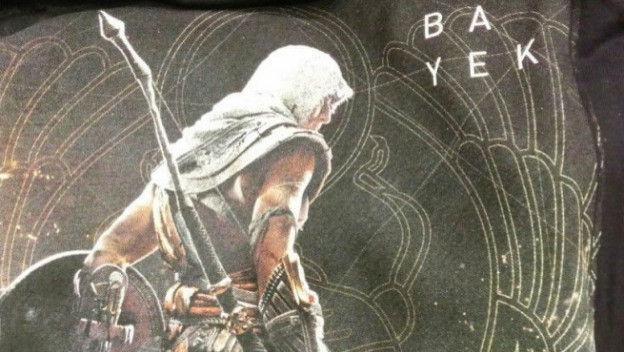 The cat is definitely out of the bag on this one, oddly enough thanks to a T-Shirt. We know, in official capacity, a new Assassin's Creed is coming this year after a break. We know, through leaks, that it's set in Egypt and might be a prequel or re-launch of sorts. We know, through a dang GameStop T-Shirt someone accidentally hung on the rack, that it's called Assassin's Creed Origins . There's no doubt this game will have E3 presence of some sort, and we're dying to know what Ubisoft actually has planned to show off.
Star Wars Battlefront II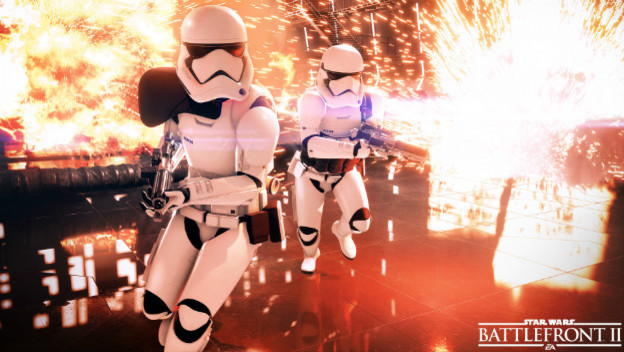 This one is officially announced and technically won't be on the show floor at E3. However, EA will be in the area for EA Play 2017, and there's no doubt Star Wars Battlefront II will be accessible by fans and media in the LA area in June. This game will be interesting because the first game was such a big bundle of wasted potential, and the sequel seems to be addressing most of the issues. It has a full campaign mode, with an original, canon story and all kinds of crossover potential in the multiplayer. Star Wars fans are paying a ton of attention to this despite the problems the first go, and that says something.
Call of Duty: World War II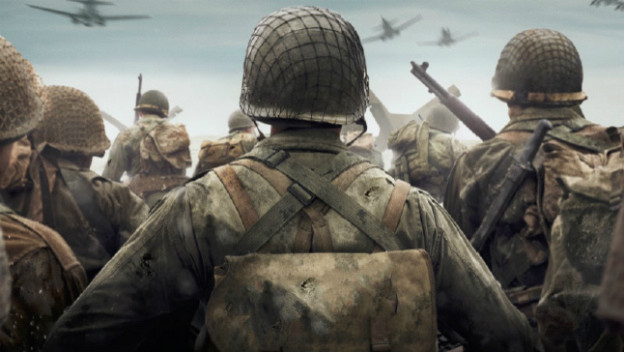 Sure, a yearly Call of Duty entry is a no-brainer. These things are not surprising, and they probably never will be. However, a lot is riding on this one. Call of Duty: World War II comes after what seemed like a plateu, and subsequent drop, in those legendary Call of Duty numbers. Fans point to many different factors, but at the end of the day, Activision hit the panic button. So in a world that has already seen Battlefield 1 , people are wondering what a serious World War II game looks like in 2017. Activision won't have its own booth at E3, but we still expect to see this game presented by either Sony or Microsoft.
Far Cry 5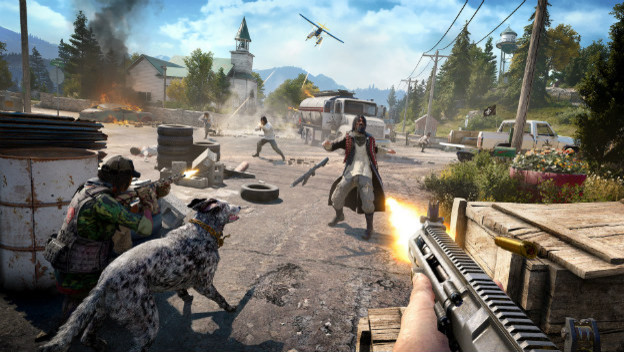 Ubisoft is smartly positioning Far Cry 5 as its marquee game for E3 2017. The company has spent the latter part of May pumping out information, getting the buzz rolling and hype building early. Far Cry 5 is proving to be controversial, with its Middle America setting and eerily lifelike extremist militia-slash-cult bad guys. So far, we just know the broad strokes of the plot and some of the new gameplay features and weapons. At E3 2017, we expect to get our hands on a controller or get much more minutia about what to expect.
Super Mario Odyssey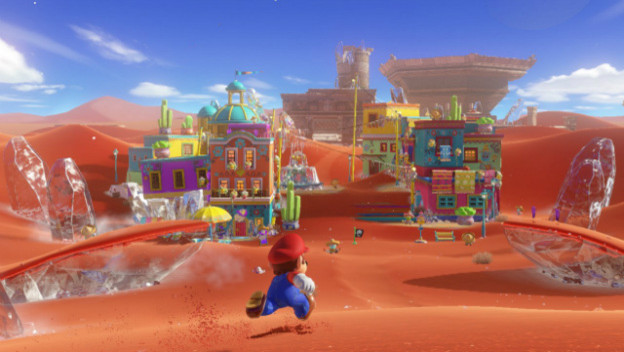 Super Mario Odyssey promises to be an early contender for the official show-stealer of E3 2017. We haven't seen a Mario 64 -style game in the series since the GameCube's Super Mario Sunshine. Since then, Nintendo has opted for more experimental games like Super Mario Galaxy or games rooted in the classic, 2D style. Super Mario Odyssey looks enormous, like a Mario game with a scale we haven't seen before. Seeing Mario traverse wildly different, often surreal pseudo open-worlds in the announcement trailer has us giddy with anticipation, the kind of magic feeling only something we don't see come out every year inspires.
Mario+Rabbids Kingdom Battle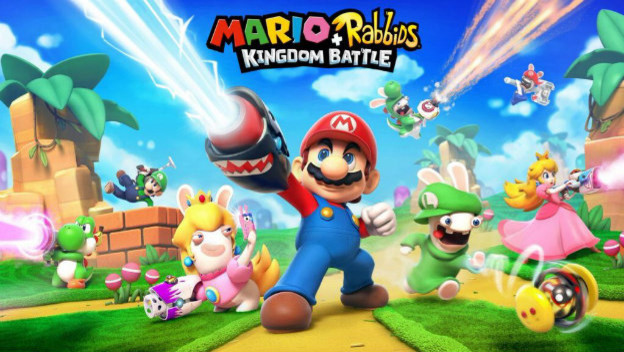 We were, perhaps foolishly, dismissing Mario+Rabbids Kingdom Battle as something that couldn't possibly exist. How could something that sounds so dreadful on paper possibly be a thing Nintendo signed off on? Well, here it is, and there's no way the materials we've seen leaking out are fabricated. It's too much to be fake, too impossible to imagine in the way it's presented. Everyone has laser guns, and there's a Rabbid dressed as Peach taking selfies. It's so thoroughly the product of corporate, IP deal-making it almost hurts. But we can't say we aren't morbidly curious. Ubisoft is one of the most instrumental third-parties today, so having a big, unique Switch title will likely make or break the relationship.
Ni no Kuni II: Revenant Kingdom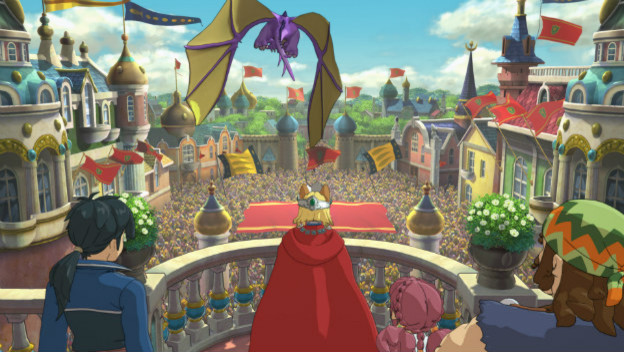 Namco Bandai hasn't shown its full E3 2017 hand, but one of its big, previously-announced endeavors is Ni no Kuni II: Revenant Kingdom . The first game had a huge push, being the combined efforts of big-shot RPG dev Level-5 and legendary anime company Studio Ghibli. The game was quite well-recieved, and demand for a sequel was eventually relieved with this announcement. Namco Bandai will definitely be showing this one off, and we're stoked to see in what capacity it makes an appearance.
Spider-Man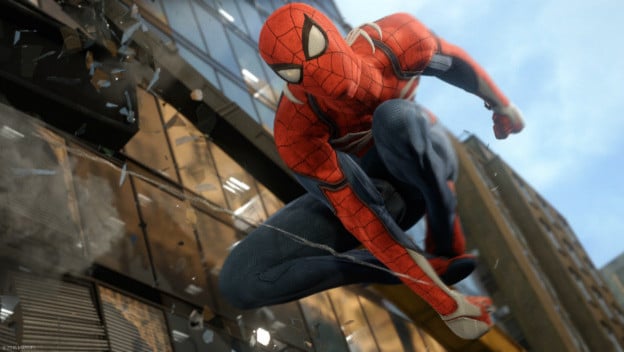 Insomniac's Spider-Man might be one of the biggest E3 2017 question marks we already know about. All we've seen so far is some early footage and some very vague information. This Spider-Man is an entirely new version and not explicitly tied to a movie or comic book story. It's being led by a huge developer, one with a storied reputation of many years. The time is right for more about Spider-Man to come to light, and we're particularly interested in how closely it will resemble the old Activision formula. Is web-swinging going to be the big focus still, or will we all be surprised by something new?
Vampyr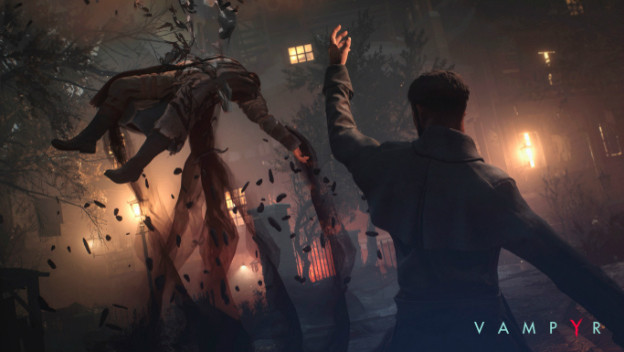 We were all taken aback when Dontnod Entertainment followed up its hit, indie-style adventure game Life is Strange with Vampyr , a game with more in common with Bloodborne than a Telltale game. Vampyr definitely seems to be an exercise in the "Soulslike," the new catch-all term for a slow, heavy-hitting, and challenging action game. Dontnod promises multiple ending based on various choices, including an incredibly difficult reward for getting through the game without killing anyone. Seeing more about how Vampyr works, controller in-hand, is definitely a high priority.
Anything Tangible from Square Enix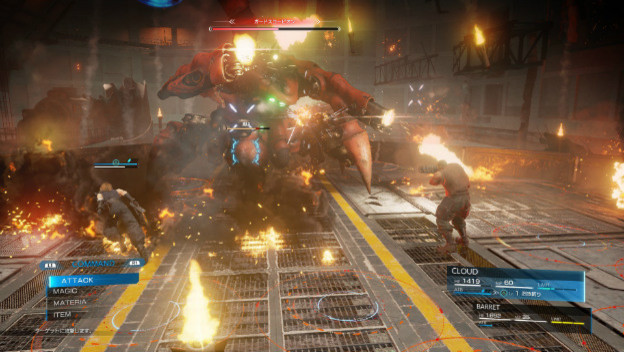 Okay seriously, what the heck is going on at Square Enix? Did they seriously drop CyberConnect from the Final Fantasy VII Remake ? Is Kingdom Hearts III going to exist in our lifetimes? What about that weird-looking Switch game? What's the deal with the Marvel game? How about Tomb Raider? Dragon Quest XI ? There has to be something in the works at Square Enix that's playable, and not a remaster like the admittedly cool-looking Final Fantasy XII: Zodiac Age. There's a lot of uncertainty and vagueness surrounding Square Enix, and that's not a great look after a surprisingly solid 2016 (that largely rests on Final Fantasy XV ).