Nobody's perfect. We can all stand to be better people. The same goes for video game developers and publishers. They have their flaws too! Now that 2017 is giving us a fresh start, we should all be doing our best to make this a good year. Even if things seem bleak, let's see if we can't muster up some hope. And what's a good way to do that? With resolutions! The following 10 are some ideas and ideals developers and publishers should try to initiate and uphold this year.
More Backwards-Compatible Games as Pre-order Promotions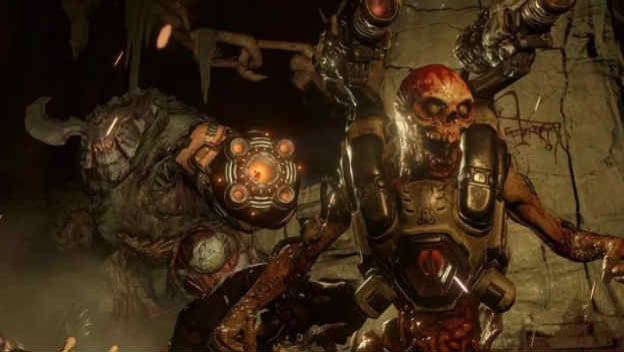 Now that the Xbox One backwards compatibility program is thriving, more companies should pledge to make better use of it in 2017. I mean, in 2016, Fallout 3 was offered as a pre-order incentive for Fallout 4 on the Xbox One. People who committed to an Xbox One copy of Dark Souls III received the original Dark Souls . People who pre-ordered DOOM ended up receiving both DOOM and DOOM 2 . We need more of that. Hell, maybe expand the program to PCs too, since we know the original games are there and still playable. Mass Effect: Andromeda would be a great candidate for this kind of offer!
Fewer Remasters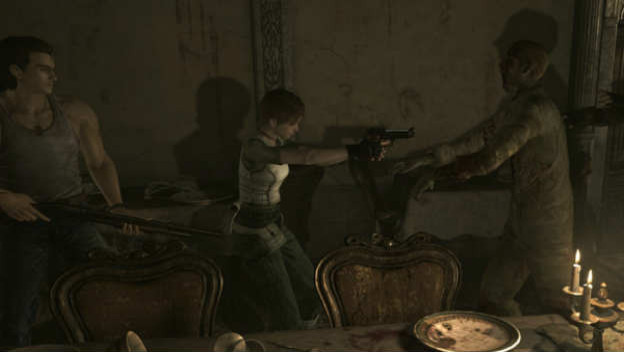 Is anyone else sick of buying and playing games we've already played before? If the PlayStation 4 and Xbox One generation will be known for anything, it'll be for offering us the same games over and over again. Do you know which games came back again, either as remasters or reboots, last year? Resident Evil Zero HD Remaster, Gravity Rush Remastered, Valkyria Chronicles Remaster, Shadow Complex Remastered, Day of the Tentacle Remastered, Hyrule Warriors Legends, Ratchet & Clank, Star Fox Zero, and Dead Island: Definitive Edition . That's only in the first few months of 2016! We love classic games, really we do, but let's have more original ideas!
Better Loot Boxes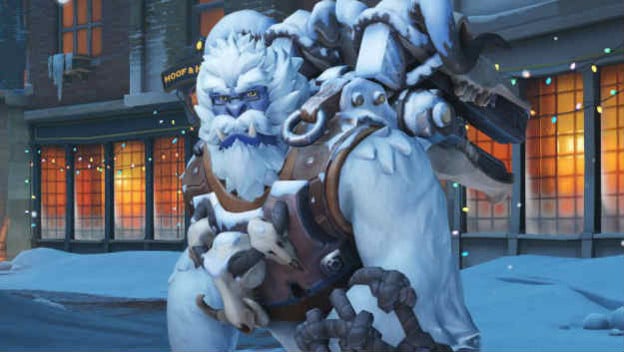 When it comes to games with online multiplayer components, we've come to expect some sort of loot box or pack microtransaction-based goodie. Overwatch , Gears of War 4 , and Call of Duty: Infinite Warfare are three 2016 releases that relied upon them. And that's fine, as long as the items are cosmetic and don't alter game balance. What companies can do for us is make them a little less stingy. Don't force us to spend tons of in-game credits or real cash just in the hopes of getting a slightly better than average skin. Overwatch has been pretty good about being fair, especially since I managed to get Winston's Yeti skin, McCree's Scrooge skin, and Mei's Meirry outfits without too much trouble, so maybe more developers and publishers could follow Blizzard's example? Let's improve those odds!
Treat Voice Actors Better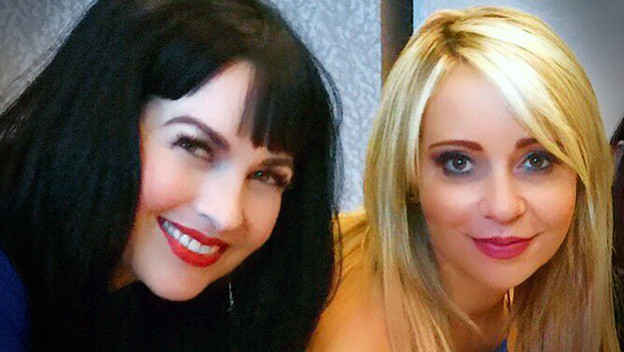 Back in October 2016, video game voice actors went on strike against select game publishers, and rightfully so! Being a voice actor is a difficult and demanding job, one which can result in surgery on vocal cords after weeks in a sound booth recording hours of lines and screams for a part. Last year, members of the Screen Actors Guild-American Federation of Television and Radio Artists wanted more residual compensation, on-set safety precautions, and transparency regarding what roles they'd actually be playing. Can you imagine taking a role and not knowing who you are? Developers and publishers should make a conscious decision to treat actors better this year.
Keep It Up with the Diversity!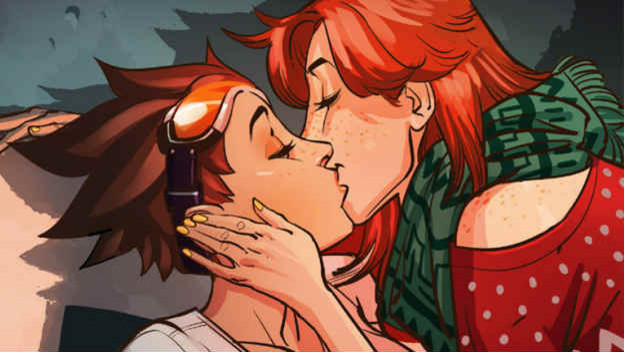 We made some real strides forward when it came to diverse and inclusive games in 2016. Mafia III and Watch Dogs 2 both had starring casts that were primarily made up of people of color. Most of Overwatch 's most notable characters were women, and its "mascot," Tracer, is actually gay. Indie games gave us Read Only Memories and Oxenfree , both games with diverse casts. It even ended with The Walking Dead: Season 3 , where the African American Clementine and Cuban American Javier García are the stars. Developers did good last year, so let's see them build on that in 2017.
Support Your Products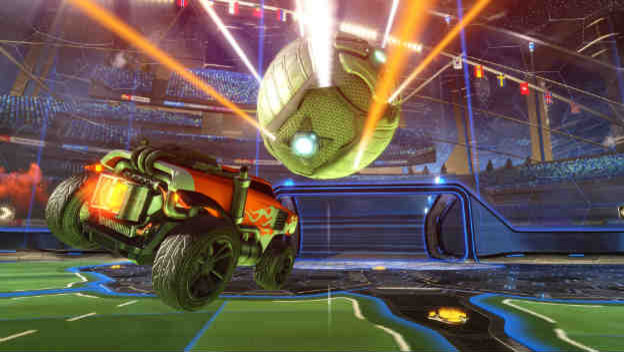 Buying a game, only to see support for it die shortly thereafter, is never a good thing. We want to know that we'll see at least a year's worth of support for titles where DLC or online activities have been promised. We want to see more devs being like Rocket League 's Psyonix, who keeps killing it with new cars, arenas, and modes. We don't want more Evolve situations on our hands! Already, 2016 games like Battleborn and No Man's Sky have failed us when it comes to regular updates. Let's see developers and publishers try to be more like Psyonix and Blizzard this year.
More Games Working Better at Launch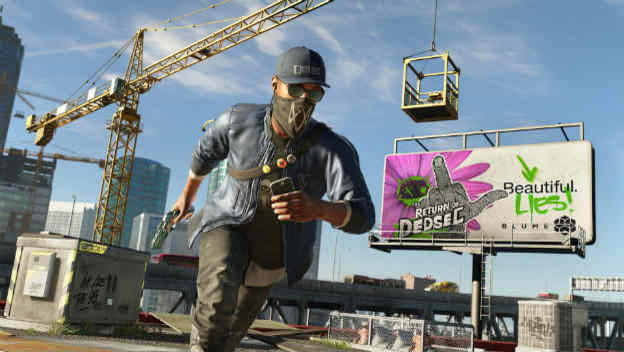 Games not being 100% ready at launch is sadly a common occurance. Watch Dogs 2 was supposed to have seamless, online multiplayer. It took weeks for things to be working right. While The Division was mostly okay at launch, the Incursion pretty much broke the game in the first month after its release. Even The Elder Scrolls: Skyrim Special Edition , a remaster of a three year old game for the PlayStation 4, Xbox One, and PC, had major issues at launch. This isn't even counting the endless woes PC players of No Man's Sky needed to face. Listen, developers and publishers, we're okay with delays and day one patches. Really, we are. From here on out, do like Square Enix did with Final Fantasy XV . Push the game back a few months, release a massive day one patch, and give us a game we can love from the very start.
Appropriately Priced DLC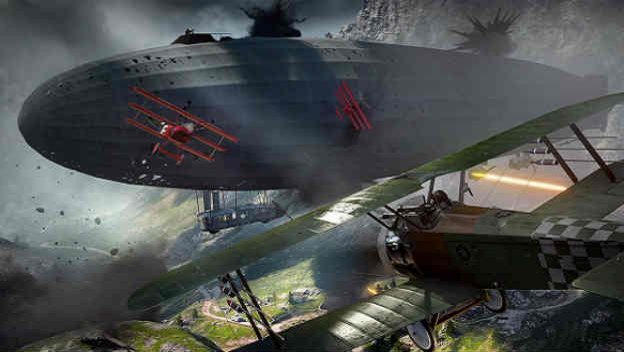 A bad trend started in 2015 and 2016. We began seeing season passes that cost as much as games. It all began with Star Wars: Battlefront back in October 2015, which gave its season pass a $50 price tag. Then, in 2016, Bethesda raised the price of the Fallout 4 season pass from $30 to $50. Gears of War 4 and Battlefield 1 got in on it with $50 season passes too. It's ridiculous. We shouldn't be paying as much for DLC as we do for the game. It's bad form. Let's hope this trend ends in 2017!
Accurate Advertising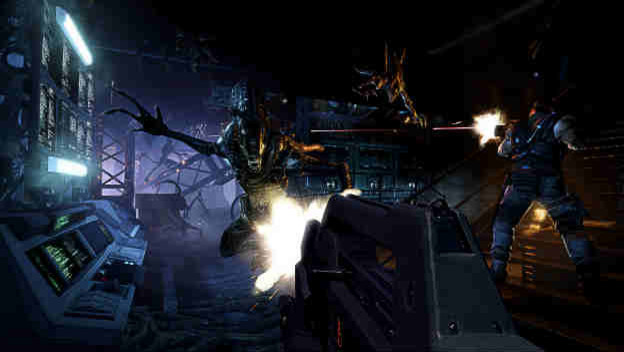 While No Man's Sky is the developer we're all going to think of when it comes to egregious overhyping from here on out, it isn't the only company guilty of false advertising. Using screenshots and footage that aren't representative of final products isn't anything new. It's just that games like No Man's Sky and Aliens: Colonial Marines and companies like Hello Games, Gearbox Software, TimeGate Studios, Demiurge Studios, and Nerve Software have been the flashiest offenders. We've seen glamour shots and touched-up trailers for years, and 2017 is a good time to stop. Show us the games as-is. The truth will out eventually anyway.
Communicate Better and More Often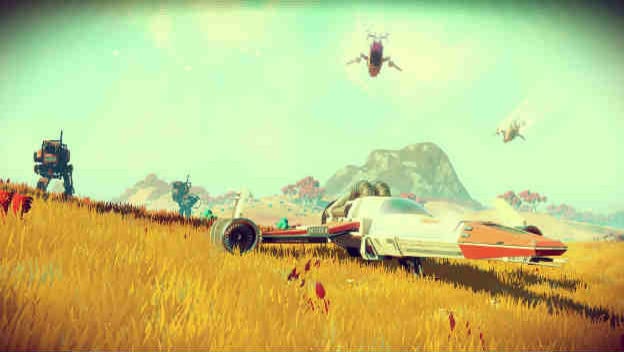 Developers and publishers need to communicate more honestly and frequently with their customers. We've gone through 10 possible resolutions for developers and publishers to make in 2017, and many of them could be solved with this one. If you talk more, with frequent updates that happen every few weeks instead of every six months, and are honest about expectations, progress, and release dates, the resulting games and relationships will be far better. While there are some who'll loudly protest absolutely everything, most fans are reasonable. Especially if we have frank, truthful discussions about games. We're okay with delays and problems, as long as we can see timelines and plans to make things right. Let's try to talk more in 2017, okay?