It's getting close. Previews are getting more and more in-depth, and reviews are likely around the corner. Super Mario Odyssey is coming.. We couldn't be more excited; my brief time with the game at E3 2017 was just a peek into a window of insanity, in the best kind of way. From the sprawling levels to the wild new abilities Mario has to play with, Super Mario Odyssey will be special on the level of Super Mario Galaxy , if not reaching some new height entirely. I've put a lot of thought into this release, and have come up with this list of the ten power points that make Super Mario Odyssey worth looking forward to.
New amiibo Figures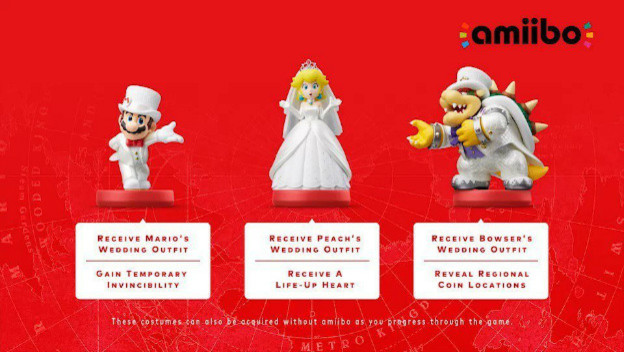 Let's get this one out of the way first, as your mileage may vary. Me? I'm a huge nut for these dang amiibo figures. They get better and better as time goes on, with more creative designs and other goofiness. (See the squishy Metroid amiibo, for example.) This new set of wedding-themed amiibo figures for Super Mario Odyssey is ludicrously, criminally adorable. Just look at how dapper Bowser is. I need them!
The Soundtrack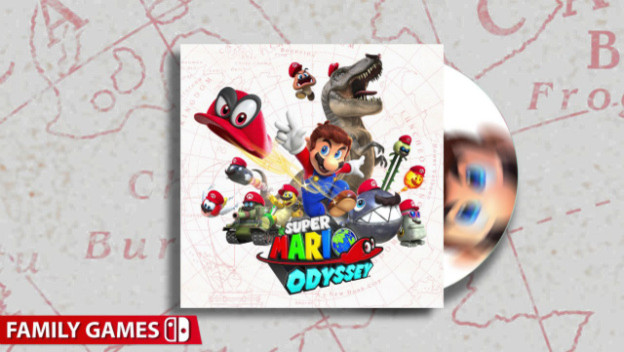 So far, what we've seen of the Super Mario Odyssey soundtrack has been rad. I mean, this time Nintendo has even pushed out a whimsical vocal track for this thing and put it on a huge pedestal. The bizarre, surreal nature of Mario games makes the soundtracks so unique and fun, and this game's theme of interdimensional travel will lend itself to so many creative musical choices. I can't wait to put my headphones on and take it all in.
Photo Mode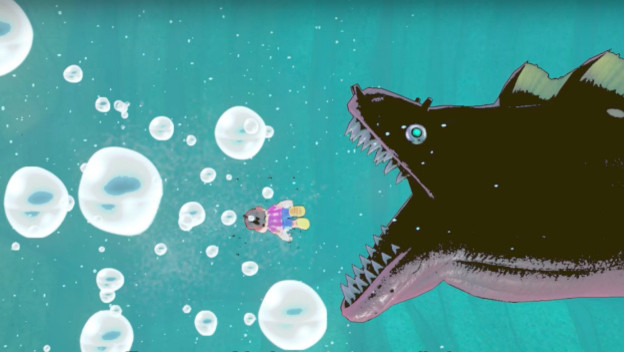 Even the photo mode in Super Mario Odyssey is elaborate. Not only does the photo mode do what all the other photo modes do in this increasingly popular feature, but Nintendo takes the time to put in an extra little something. Players can rotate the camera, alter the focus, center Mario in the frame, and even adjust the framing and paste the game's logo on to make mobile-friendly wallpapers. That little extra spark of creativity and functionality will make what people share of their distinct experiences that much more fun and engaging.
Handheld Mode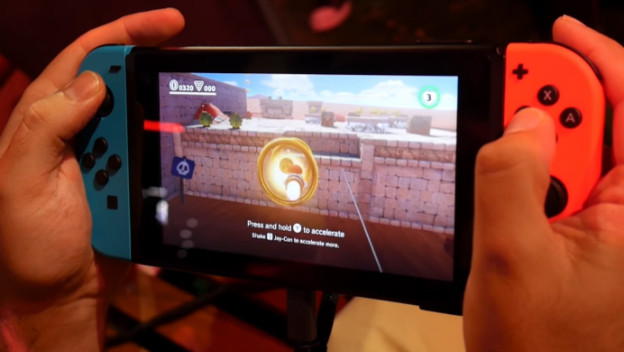 This is more of a Nintendo Switch thing and less of a Super Mario Odyssey thing, but the novelty is still going to be fresh for each tentpole Nintendo release. This is the first time a major, console-tier Mario game will be playable on the go. Sure, there's precedent for handheld Mario in several forms dating all the way back to the original Game Boy. But the same was applicible to Zelda and that was a huge deal too. That intangible novelty factor is what has made the Switch such a huge success and that will only be strengthened with Super Mario Odyssey .
Costumes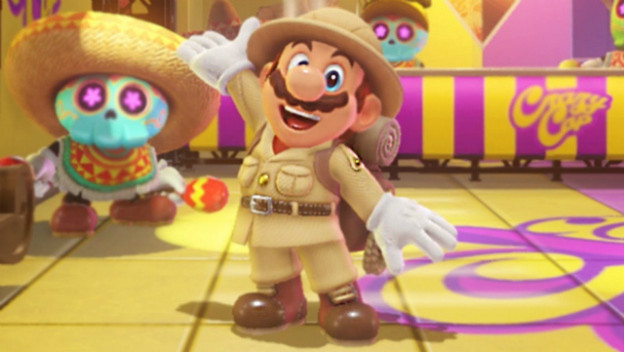 Man, I can't believe we've made it so far without doing something like this before. Mario is no stranger to dressing up, with his various power-ups over the years often leading to new ways to change up the mechanics. But Mario has also appeared in different outfits over the years in other forms, some simply in goofy promotional materials. So why not go all out and let Mario change his look whenever he wants? This is such a neat feature, precisely because it doesn't really change gameplay. It's just in there for the fun of it!
No Lives
I don't neccessarily mind having lives in games, but it's hard to argue for them these days. Gone are meaningful point systems in AAA games, and the days of arcades needing quarter-sapping mechanics are far gone. So why not find other ways to make Mario games challenging, other than the Game Over threat? It's not like modern Mario games don't toss a billion lives at you anyway. Having Mario lose precious coins, eating into your fun funds, is far more sensible, especially in Super Mario Odyssey 's pseudo-open world environments.
References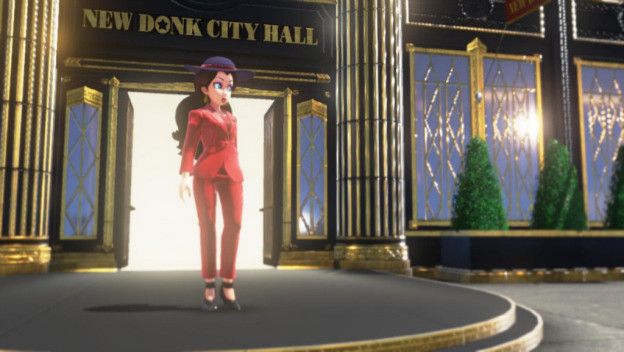 We are living in Nintendo's most self-referential era, and that's saying quite a log considering we're talking about Nintendo here. We've already seen Pauline make her big-screen debut as mayor of New Donk City and goofy sequences in which Mario reverts to his 8-bit form for old-school challenges. Knowing Nintendo, there will be plenty more Mario obscura for us to uncover as we travel across worlds in Super Mario Odyssey . Will more characters return? Will Mario's list of outfits include some great tributes? We'll have to find out.
Cappy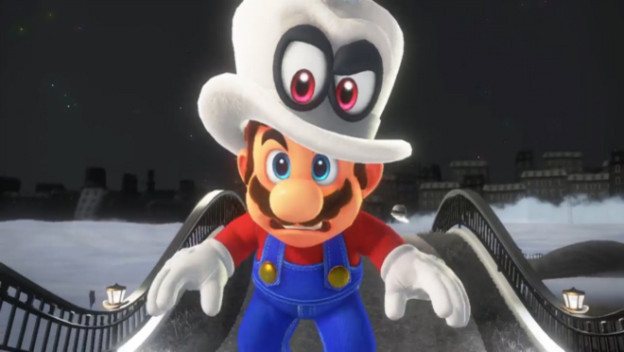 Cappy is a brand new character that powers the big, new mechanical gimmick for Super Mario Odyssey . He's a weapon and a tool, as Mario can toss him around violently or use him to capture enemies, taking over their bodies. Sheesh, actually typing that out made me realize how creepy that is! Yet of course Nintendo made it cute. I'm really excited about another ability Cappy provides, which is an option to expand Mario's jumping. Holding the throw button makes Cappy hover in place, providing the player their own, portable platform which will undoubtedly be used to help solve all kinds of puzzles.
Capture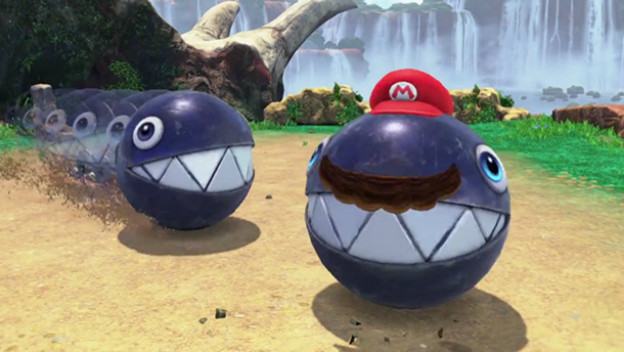 The last item on the list was Cappy himself. Next up is one of Cappy's specific abilities, called Capture. It's incredibly unsettling in that creepy-yet-precious Nintendo way. Mario can throw Cappy at specific enemies, and Cappy will then use his powers to help Mario essentially possess said enemy. Mario's signature moustache takes over his victim's face, often to hilarious lengths. Mario has been shown Capturing Bullet Bills, Goombas, Koopas who throw skillets, and even multiple dinosaurs? Whatever man, this is going to be so much fun to goof around with aimlessly.
Switch Stock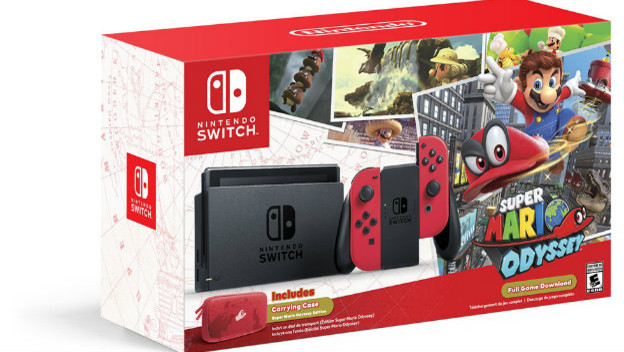 Yeah I'm ending this Super Mario Odyssey top ten list with a joke slide. What are you gonna do about it? Absolutely nothing, that's right. But seriously, this is a biggest possible release of the year for Nintendo. It's the holiday season release and a brand new, core Mario game on a platform that's actually in demand. It's even launching with a hardware bundle. People complaining about Nintendo stocking its products will likely have a lot less to complain about this holiday season, as Super Mario Odyssey bundles will assault store shelves in as much quantity as Nintendo can possibly muster. It'll still be tough going, but it only gets better from here.