Grand Theft Auto V 's online game mode received a rather massive update this week an installment titled Further Adventures in Finance and Felony . The expansion allows players to become the CEO of a full-fledged criminal syndicate to rise the ranks and own the town. The latest addition to the online game mode adds another unique dimension to a title that continues to offer gamers free content. Let's take a look at the five things we love about this free expansion.
The Executive Suite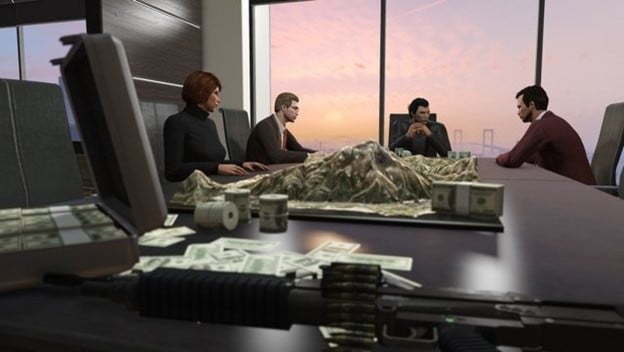 No powerful organization would be complete without the slightly pretentious yet downright awesome almighty executive suite. GTA V 's new expansion gives you just that – a massive office filled with a full-time assistant, bedroom, helipad, and a little extra storage for your weapons. It doesn't get much better than a customized pad for your new role of CEO.
New Swag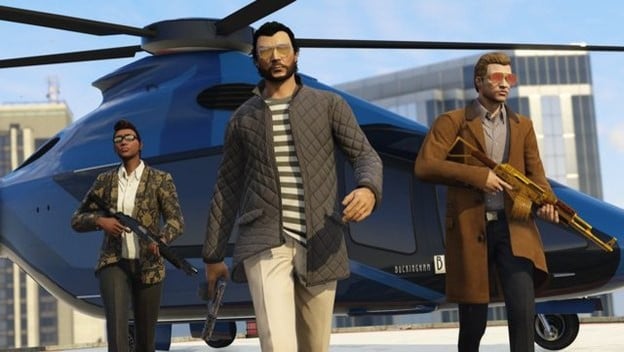 Rockstar provides gamers with a pretty sweet set of new threads, vehicles, and weapon attachments to help command the respect any new CEO deserves. You're going to want to hit up Legendary Motorsport to jump into the speed demon that is the Pegassi Reape, Vapid FMJ, Grotti Bestia GTS, and the Enus Windsor Drop before you lace up the all new SercuroServ branded clothing. Grabbing the Drum & Box Magazine attachment from Ammu-Nation is a must if you want any chance at defending your new turf.
Defend Your Empire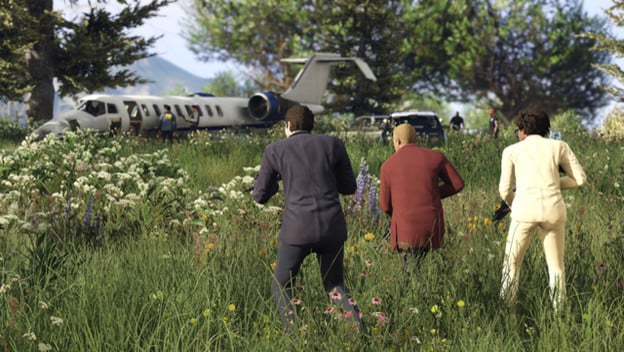 Perhaps one of the coolest things associated with the new update is the firefights that will ensue while you're defending your newly stocked warehouse. The rest of the GTA V community will begin to take notice the minute your warehouse inventory begins to swell. This is where your hired guns and weapon upgrades will come in handy. If you want to be the most powerful CEO in GTA V 's new expansion, you're going to need to flex some muscle in the process.
VIP Access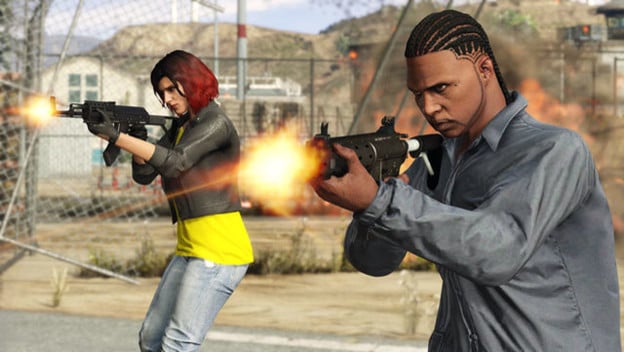 Becoming a CEO certainly comes with its perks, especially in Further Adventures in Finance and Felony . CEOs will gain access to VIP side missions and challenges to increase their cash flow. There will be new assassination, cargo-stealing, ATM-jacking, and even ocean salvaging missions for you to undertake.
Release Bonus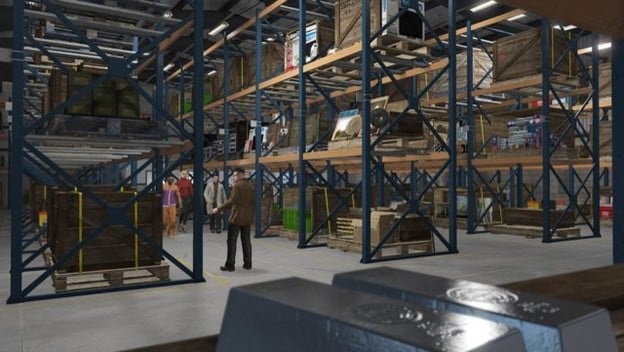 A GTA V update wouldn't be complete with a launch week bonus. Good news is, this trend continues with Further Adventures in Finance and Felony as Rockstar is providing players with both 25% off the Buzzard Attack Chopper and just about any firearm or munitions available at Ammu-Nation. To make things even better, Rockstar is giving away the Pastel Green Pajamas and Pastel Green Smoking Jacket simply by logging onto the GTA servers sometime before Monday morning.