While it's possible for us to see video games come to life in films, television shows, and cosplay, sometimes that isn't enough. We want to be able to hold the weapons from the games in our own hands. We want to see our favorite vehicles from the screen on the streets. Creators the world over are showing us that these things don't have to be a fantasy. It's possible with a little hard work and elbow grease to see some of our favorite items in reality. Here are seven different creations from video games that are all too real.
Ace of Spades from Destiny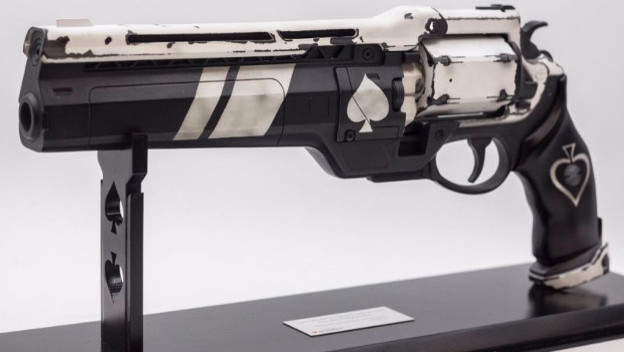 If you played The Taken King expansion in the original Destiny , then you'll instantly recognize this weapon. The Ace of Spades was an exotic rarity gun that players could potentially acquire during the Back in the Saddle quest. It's a hand cannon with a very distinctive paint scheme. Bungie had Impact Props create the Ace of Spades for Nathan Fillion as a thank you for his voice-over work in Destiny . It's a sight to behold, as it comes to life just as you would expect it to.
Image Credit: Impact Props
UNSC MA5 Rifle from Halo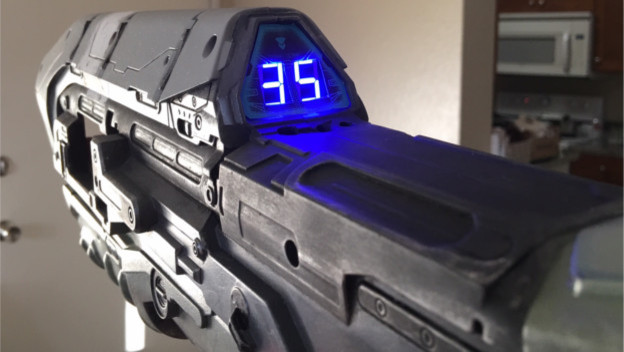 Master Chief's most well known rifle in Halo was given a real life counterpart thanks to Mattel. They produced the BoomCo Halo Assault Rifle, which a was hit or miss with fans. That is, until one Redditor took his BoomCo rifle to a new level. Jimsbeanz repainted his rifle to look much more like the orignal Halo AR. Not only that, Jimsbeanz added a real-time ammo counter to the top of the gun. It looks pretty awesome in action!
Image Credit: Jimsbeanz
Tesla Rifle from Fallout 4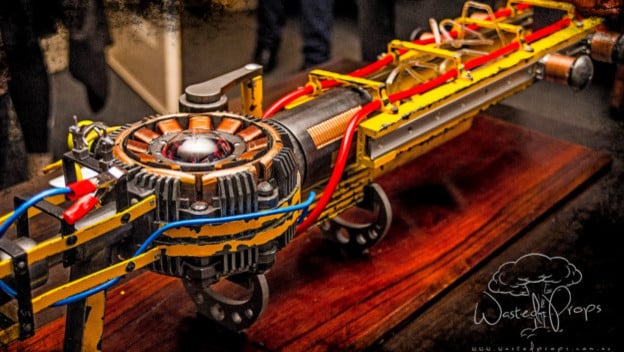 If there's any weapon in Fallout 4 that's worth tracking down, it's the Tesla rifle. It has the ability to hit multiple targets at one time, which is absolutely awesome. The Tesla rifle shoots electricity, which then travels between targets that are near each other. Talk about total domination. The weapon looks pretty impressive too, which is why WastedProps version of it is worth seeing. The gun itself is over three feet long, with a mechanism that spins just like the real thing. There are even some funky electric effects to ogle.
Image Credit: CRISP Collective via WastedProps
Shadow Sharpshot Bow from Horizon Zero Dawn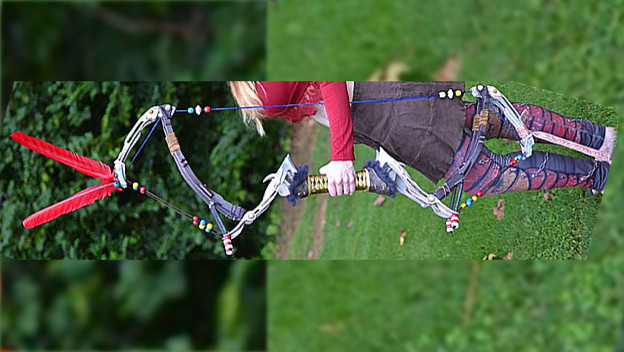 If there's one factor that sets realistic video game props above each other, it's the ability to function. This Shadow Sharshot Bow from Volpin Props looks just like it's inspiration from Horizon Zero Dawn . As much as it moves like the real thing, it unfortunately cannot shoot arrows. After all, it was meant to look awesome in the game, not necessarily function in real life. Even still, it is a rather amazing replica.
Image Credit: Volpin Props' YouTube
D. Va's MEKA Walker from Overwatch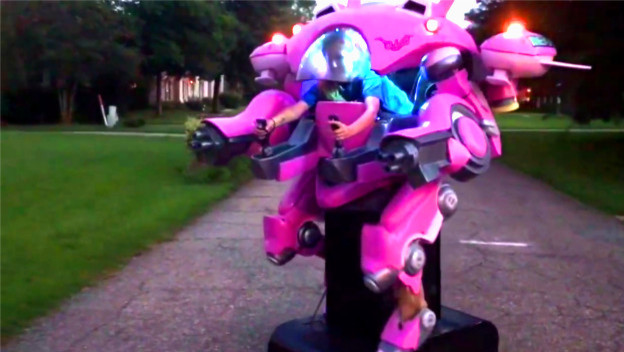 Fully functioning giant mechs aren't quite reality yet, but if people like Carambat keep trying, you just never know. Carambat and his daughter worked together to create a functioning version of D.Va's MEKA Walker from Overwatch . It relies heavily on a platform between the walker's legs, which can be a bit distracting. But small sacrifices have to be made in order to see something as awesome as this fully functioning mech. Not only do the legs move to make it appear like it's walking on its own, but the turrets spin and light up as well. There are even boosters in the back that light up and smoke!
Image Credit: Carambat's YouTube
Warthog from Halo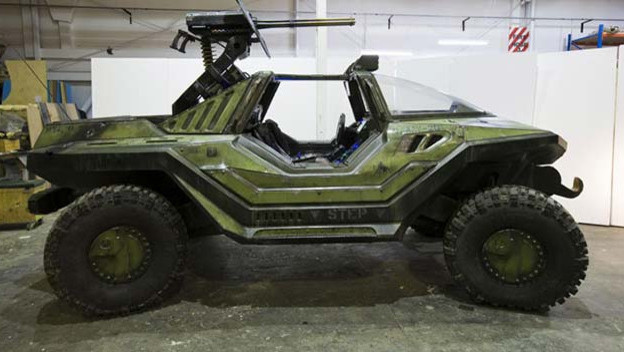 Fans of Halo will almost certainly recognize the Warthog from Halo . This real life monster of a vehicle was created by Weta Workshop, which is based in New Zealand. Weta is most well-known for their work in special and practical effects on popular films. This Warthog was created specifically for the Arms Race shorts that were directed by Neill Blomkamp. This Warthog has a minigun, digital displays, and air bags. It also had four-wheel steering and the ability to "crab crawl."
Image Credit: Halo Wiki
Phantom Corsair from L.A. Noire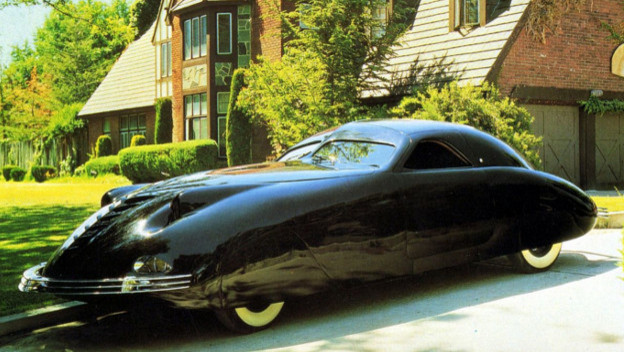 Possibly the most epic item on our list actually went the reverse direction from most of these items. The Phantom Corsair was a real vehicle before it was introduced to a video game. In a sad twist of fate, it only existed as a prototype, as its designer died in a car crash. The vehicle became available much later in digital form in L.A. Noire . With L.A. Noire re-releasing soon, the Phantom Corsair will be visible again to brand new fans.
What do you think of these little glimpses of video games in real life? What's your favorite prop, weapon, or vehicle that you'd love to see realized? Let us know in the comments!
Image Credit: Alden Jewell