We like to compare some items in life to a fine wine. Lots of things get better with age. Whiskey, certain kinds of cheeses, even we as people qualify. One thing that does not improve with the passage of time is usually technology. What was once amazing (portable cassette and CD players?!), becomes old hat years down the line. The same is true for video games. Some become classics and continue to be enjoyed generations later, but many age poorly and younger crowds find themselves having a hard time liking them as much as their older friends and family.
We wanted to take a look at just a few of those games that didn't hold up to the test of time. So let us join hands and walk down this painful memory lane together.
Darkened Skye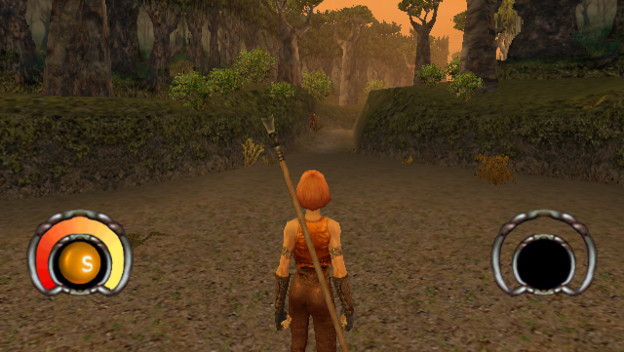 Here's a title that hearkens back to the days of the GameCube. I first got my hands on Darkened Skye at rental store I frequented as a child. It seemed like your typical action-adventure game, with a cute female protagonist. But as soon as you started giving it a play, the weirdness set in. The entire goal of the game is to collect Skittles (yes, the candy coated fruit flavored confectionery) and restore the rainbow that once covered the sky. This was a bizarre tie-in back then, but it would feel even more bizarrely out of place now. The combat system was awful and forgettable, and of course the graphics are severely out of date. (Though, they are not as bad as some others on our list!)
Skies of Arcadia: Legends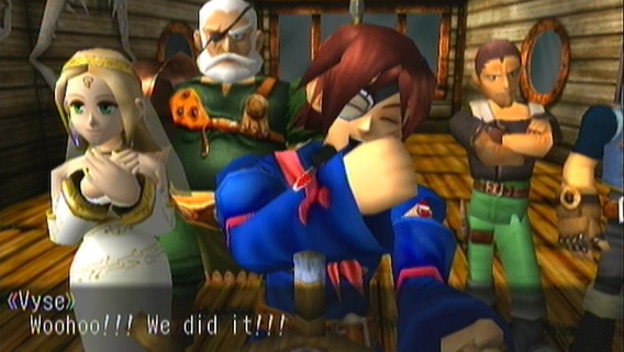 Speaking of bad graphics. Skies of Arcadia: Legends was another title I enjoyed through my local rental store. I can remember having a lot of fun with this game. The story caught my attention, the characters were fun, and the largely air-ship-centric locales were really neat. Now, it burns my eyes to look at it. In a way, I almost feel bamboozled, because my memory painted a much prettier picture than what a simple Google search reveals. Its poor appearance and some shockingly badly placed save points forced me to give up playing it.
System Shock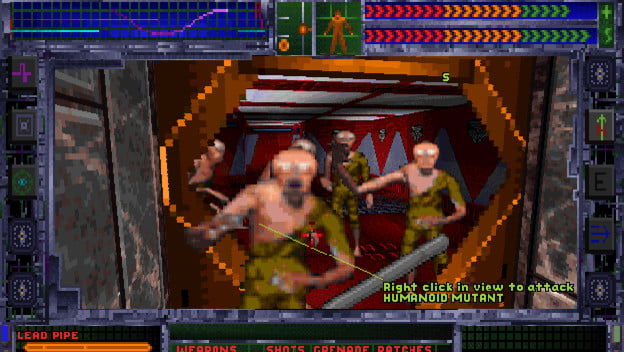 System Shock was happily received by critics and regular fans alike, andit  has even seen some updating over the years. However, the original still belongs here for its antiquated graphics and clunky user interface. Complex UIs are commonplace today, but the pioneers in the early days of the industry had to flounder along to find something that worked. This is clearly the case in System Shock, where managing the many options can be infuriating.
Gothic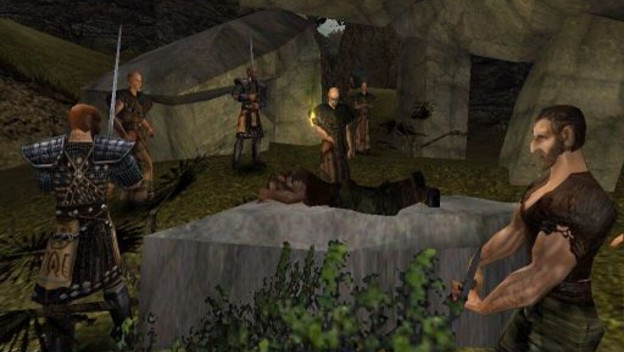 Gothic is another entry that is sure to press some wrong buttons. Many regard it very highly and still consider it one of the best role-playing games out there. We have to admit that the graphics are very indicative of their era and pale in comparison to what modern machines are capable of. The controls were also a bit janky, leading some to think it has aged poorly over the years. Were Gothic to receive a reboot or re-imagining, it would almost certainly sell well. The original however, does leave a bit to be desired.
Tomb Raider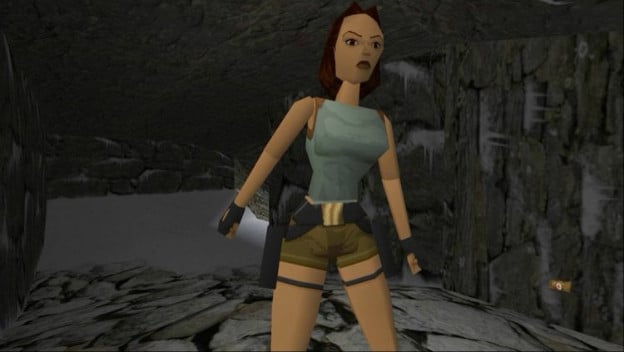 There are some games that are considered holy grail classics in the video game universe. I'd wager that Tomb Raider is one of those most highly regarded titles. Even still, I feel the original game belongs on this list. The graphics are terrible (those triangle bewbs) and the original controls don't transfer well to modern peripherals. It sparked a massively popular franchise, and the ensuing games have been largely fantastic. But just like ol' grandpa might have been a lady-killer in his day, he's not doing so hot now. Tomb Raider was a fantastic title, it just hasn't aged well.
Seaman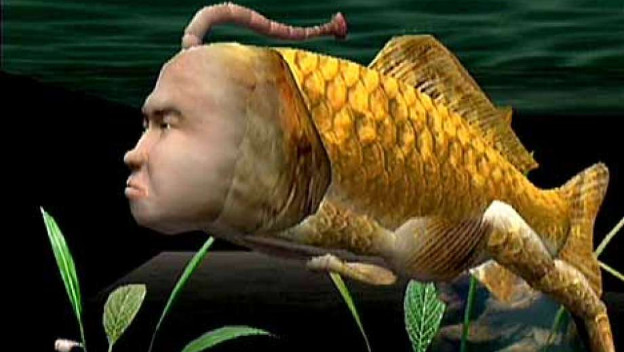 Time for April's "WTF" round, starring Seaman ! Sexual innuendos aside, Seaman was a bizarre virtual pet game that (surprise, surprise) came from Japan. In it, players would hatch eggs to create "Seaman" creatures voiced by Leonard Nimoy. These would evolve over time and eventually speak to their caretakers (the player) via the Dreamcast microphone. Not much is really explained in the game itself, so players had to turn to the user manual to understand more about what in the world was going on. The creatures themselves are super creepy looking, with human faces, and their lines even included, "All hail Sega! Buy another Dreamcast!" It's very hard to say who (if anyone) this game would appeal to, seeing as how most of the "game time" is staring at a fish tank waiting for something to happen. It also tries to be incredibly deep, which I think most people would not associate with a virtual pet game. Seaman was weird back in the day, and it's even more otherworldly today.
GoldenEye 007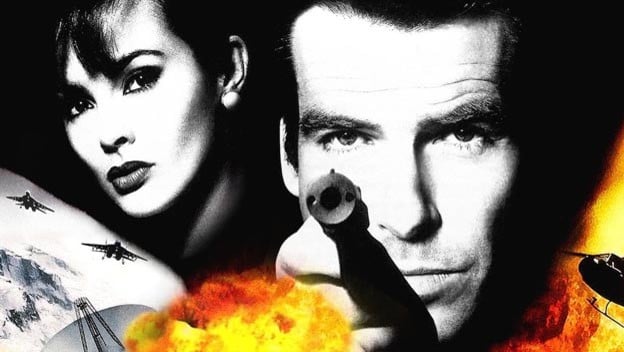 When you ask someone what game they consider to be the most poorly aged over time, they may say GoldenEye 007 . This game released in 1997 for the Nintendo 64 and was beloved by a great many. Give it to anyone today who has never played it, and it's more than likely that they will not give it much time at all. GoldenEye 007 was a fantastic milestone in the first-person shooter genre back in its heyday, but now it just looks painfully basic. The genre has made leaps and bounds since its release, and it feels infantile now. There's also the fact that the graphics are very indicative of their time and wouldn't stand a chance against any game today.
Which games were you glad to see make this list? Let us know of any others that you think have aged awfully over the years in the comments!