We can all only imagine how difficult writing for video games must be. It must take unimaginable amounts of time to come up with each and every line that every single character says. Even still, we sometimes can't help but feel like developers have dropped the ball when one line has been repeated too often. Surely, sometimes saying nothing at all is better than hearing the same thing over, and over, and over again. You've probably already got a few annoying one-liners in mind, but here's a look at the ones that stood out the most to us.
"Your health is low, do you have any potions or food?"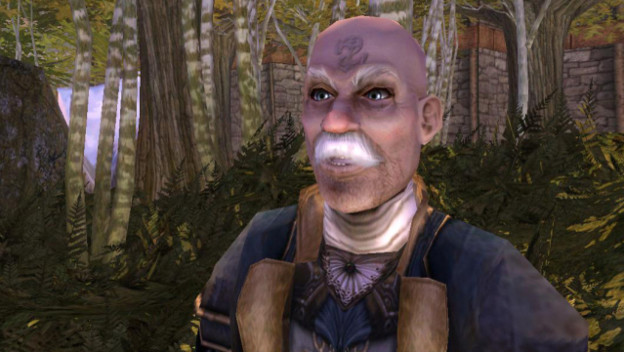 Anyone who played the original Fable or Fable: The Lost Chapters will recognize this one. The unavoidable Guildmaster (or Weaver) had a few repetitive lines. Most annoying of them all was probably, "Your health is low, do you have any potions or food?" A good many of us probably responded out loud with something like, "Yeah, I know my health is low, yada yada, let's move on." Funny enough, this line from Fable became so infamous that there was a reference to it in Fable 2 . On one of the loading screens, it's explained that the Guildmaster was killed and that phrase was scratched onto his forehead. Seems one player just couldn't take it anymore!
"Can it wait for a bit? I'm in the middle of some calibrations."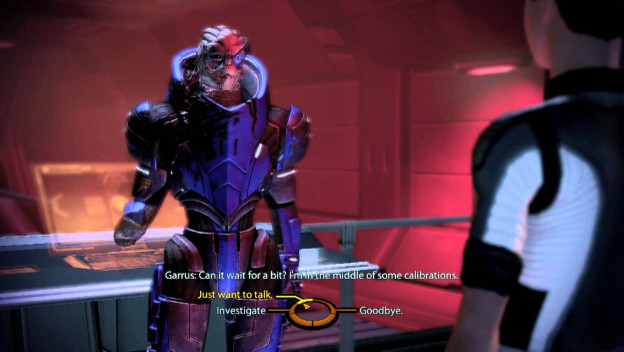 Anyone who's anyone who played Mass Effect almost certainly knows this one. I'd wager even people who didn't play the series will recognize this line. Garrus Vakarian was always performing his ever needed calibrations in Mass Effect 2 . Realistically, how many calibrations does one ship need? And why is one single person doing all of them? I romanced Garrus, and even I got frustrated with this line. I just want to talk to you, you sexy alien beast! Damn your calibrations!
"Do a barrel roll!"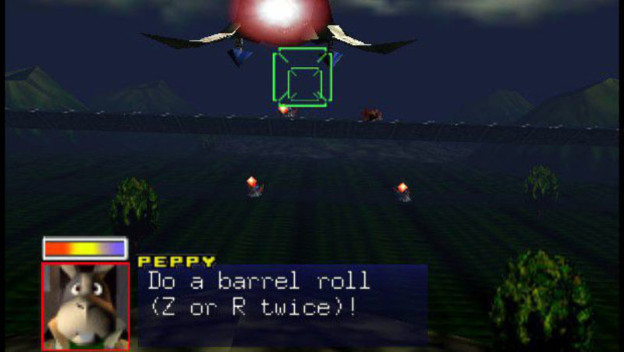 There's not a single video game one-liner that has made it further into the very veins of popular culture more than that of Peppy Hare's line in Star Fox 64 . "Do a barrel roll!" has become famous even to people who don't even know its origins. I grew up hearing friends in school screaming it at the top of their lungs, seeing it in all kinds of different memes, and hearing the line in random online videos. But those who played Star Fox 64 will remember the original pain of hearing Peppy yell at you over and over again.
"Patrolling the Mojave almost makes you wish for a nuclear winter."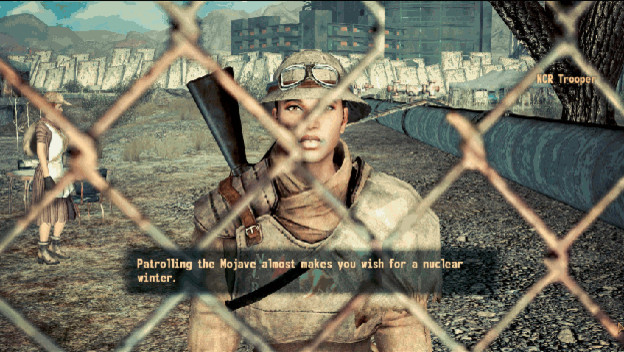 Let's be fair, Obsidian Entertainment came up with all kinds of amazing stuff for Fallout: New Vegas . It's still, to this day, my favorite entry in the Fallout series, and I know I'm not alone in feeling that way. There were a great many well-written quests and conversations to enjoy. But then again, there was also the infamous line, "Patrolling the Mojave almost makes you wish for a nuclear winter." No, you absolutely do not want a nuclear winter! You're just hot in the desert and you want to whine about it in a witty way! This line would have been a funny little tidbit in the game, if it weren't for almost every single NPC saying it.
"You must gather your party before venturing forth."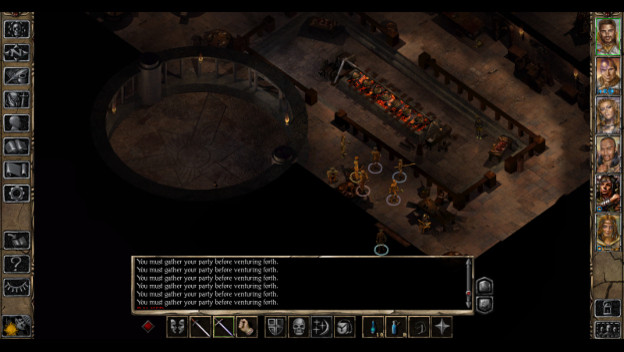 The Baldur's Gate franchise is rife with all kinds of repetitive one-liners, but I think there's one that stands out more than the others. Whenever you went to move to a different area in the game a narrator would speak, "You must gather your party before venturing forth." It makes sense to hear this in the beginning, if you're not paying attention to where all your party members are. But after the next dozen or so times it plays, the phrase becomes more background noise than anything else. Full disclosure, I have a bit of a personal bias on this one, as it doesn't really bother me and I find it more humorous than anything else. But to the uninitiated and un-nostalgic players, this phrase could make your blood boil.
"I used to be an adventurer like you. Then I took an arrow in the knee…"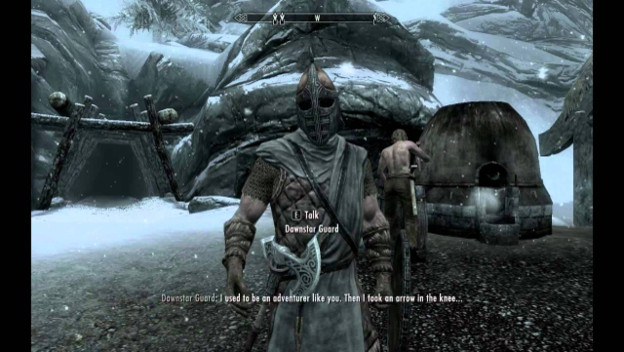 Ah, The Elder Scrolls V: Skyrim is the game that is a testament to how many platforms a game can release on while customers continue to (somewhat reluctantly) buy it. There's one line above all others that people remember Skyrim for, and that is of course, "I used to be an adventurer like you. Then I took an arrow in the knee…" The developers over at Bethesda added this line into Skyrim really late into the process and had no idea it would take off like it did. But even the people behind the scenes would probably have a hard time denying that it certainly gets annoying after hearing it innumerable amounts of times.
"Hey, listen!"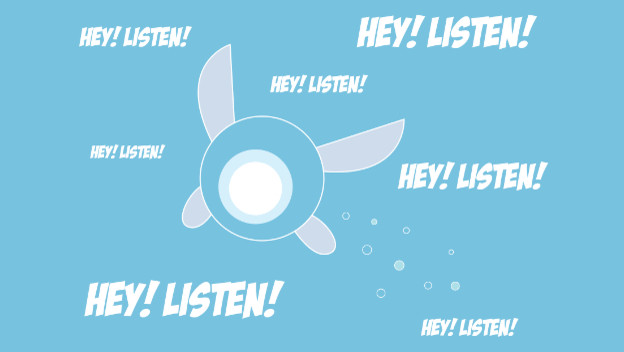 We've finally reached the end of our rage-inducing one-liner list. And what kind of gamers would we be if we didn't leave you all with the crème de la crème of obnoxious video game lines? Quite literally everything Navi says in The Legend of Zelda: Ocarina of Time seems tailor made to annoy. "Hey, listen!" is the one that gets tossed around the most. Probably because it's painfully obvious what it's referring to the moment you hear it. Navi, I will listen to you when I need to, but please don't preface it with something as crazy as yelling at me.
Which of these aggravating one-liners speaks to you most? What's another one that you can think of that bothered you to no end from a game? Share in the comments!
Image Source: CmOrigins