Gadgets can serve a lot of different purposes. They can make our lives easier. They can help us get around and do things we couldn't do for ourselves. They also could be entirely silly and let us goof around and enjoy ourselves. They're a big part of our lives. Once the holiday season approaches every year, they come with an opportunity.
Often, we don't get a chance to splurge on tech for ourselves and others. The items could be too expensive, we might not know where to go, or maybe they aren't even available yet. The holidays are an excuse to go overboard. Maybe one of these many products could be something you or someone you love would definitely want to get as a gift this year!

Logitech BRIO Ultra HD Pro Webcam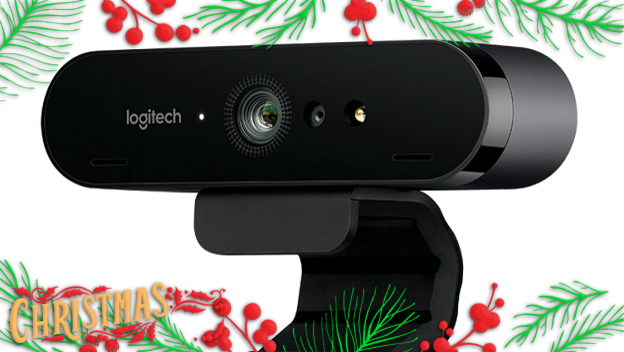 One thing you've maybe noticed about gamers lately is that a lot of them absolutely adore streaming their gameplay to viewers all around the world. For a long while now, Logitech has produced some of the go-to webcams for these endeavors. Beyond that, a nice webcam can just be a fantastic way to connect remotely to distant family members and friends. For this reason, I'm excited to talk about Logitech's BRIO Ultra HD Pro Webcam , which currently retails at the affordable price point of $199.00 USD.
Logitech claims that this is the "world's most technologically advanced webcam," and it really is perfect for video conferencing, streaming, and recording. In any of those situations, you don't want to sacrifice the connection that comes with a clear, high definition depiction of the subject. It also offers high frame rates, HDR, low-light performance, and an impressive 5x digital zoom.
One of the things I'm most eager about, regarding this camera, is the RightLight 3 technology. It can be unwieldy or sometimes impossible to manage light on location in a lot of situations. That's why it's ideal that this camera can make adjustments to keep you looking your best in almost any environment. You don't have to be worried about looking grainy or, worse, unprofessional. Quality means a lot to viewers, so this webcam is well worth the investment.

Creative T100 Desktop Speakers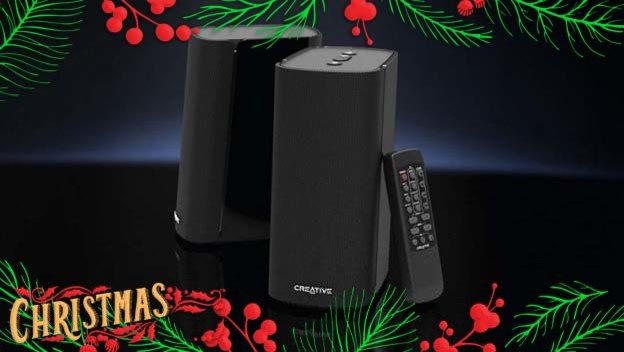 There are few laptops out there that can offer a satisfying audio experience without the aid of headphones and, even then, it's hard to rival the convenience of some speakers. Creative's T100 compact desktop speakers for laptops and desktops offer an elegant solution for the plight of the audiophile out there and, better, they come at a very affordable price tag of $149.
The speakers themselves are simple in appearance, which is perfect for the minimalists out there, and can be set up effortlessly in a matter of minutes. In regards to connectivity, users can opt to use wireless Bluetooth 5.0, optical-in, standard 3.5 AUX-in, or USB FLAC. That last option is of particular appeal to me, because I have a couple of decades of high quality audio sitting around on hard drives.
The speakers also feature built-in digital amplifiers, have BasXport Technology to "reproduce rich, deep tones" without a subwoofer, and can be controlled wirelessly via an included remote control. The controller also offers EQ presets and the ability to adjust bass and treble settings from anywhere in the room.
The plug and play speakers, with their powerful acoustics, are a great way to enhance your gaming and movie experiences without breaking the bank. Another bonus? It'll be very easy to set them up for some holiday music moments after they are unwrapped.

MEATER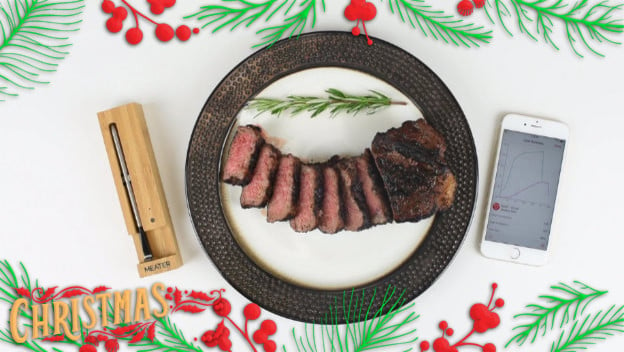 Most smart technology is developed to make life easier. Most of the time it's little things, like operating lights, voice-operated software, and generally controlling in-home devices wirelessly. But some smart technology is more directly involved with more complicated processes–in this case, cooking. Traditionally, cooking involves a lot of judgment, guesswork, memorization, and practice. Some or all of these can be real challenges for some people for various reasons. And when it comes to cooking meat, where safety is a legitimate factor, it can be discouraging to even try. MEATER , a smart thermometer, aims to help close that gap.
You may not be a professional chef, but MEATER will help you prepare your meat exactly the way you want it. MEATER comes in several parts, depending on the configuration you purchase. At a base level, you insert the wireless probe into your meat and leave it in there. With the app, you set the kind of meat, the cut, and how you want to cook it. The app then provides a time estimate for the cook and monitors the temperature via Bluetooth.
Depending on your setup, which can include the MEATER+ Signal repeater or WiFi block, you can monitor your cook from varying distances. You can use the MEATER Cloud to keep tabs on your meat wherever you have an internet connection and get tech support as well.

Accell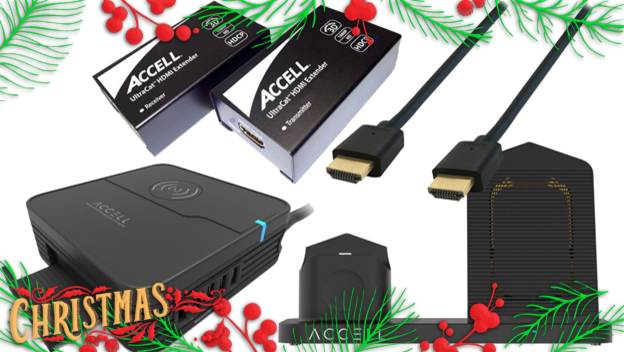 It can be tough to ask people for gifts when you're dialed into the tech world. After all, you probably already have everything you need, and you've preordered everything you want. So when your mom/sibling/uncle/penpal hits you up on social media asking you for a list, what do you do? Well, you can always upgrade to the latest pieces of utility. Accell has several new products it's pushing, two in the wireless charging department, and two that are more about making the most of your HDMI situation.
First, let's talk charging. You have two new options: the 3 in 1 fast Wireless Charger and the Accell Power Wireless Charge Pad . The 3 in 1 is a handy solution for those with the latest in Apple hardware. If you have a phone, Airpods, and an Apple watch, keeping all three charged can be a pain. But with this handy dock, you can take care of them all at once. Not only does this dock keep all your stuff neat and powered up, it also has a double coil design for the larger piece that allows multiple placement options for your phone. Combined with a cooling fan, this lets you comfortably charge and use your device at the same time.
The Accell Power is a behemoth of a charging station, featuring five different styles of input. With this one device, you can access wireless charging, multiple USB configurations optimized for different devices, and even a couple of standard 110V AC outlets.
Trying to set up a media station but want to move your devices around freely? Try the UltraCat HDMI to Single Cat5e Extenders . With this contraption, you can send a 1080p signal up to 164 feet. And if you're looking to go beyond 1080p, you can pick up one of Accell's ProUltra Supreme HDMI cables , which use Ethernet to support 8K and 10K resolution with low latency and high fidelity.

VIZIO SB2021n-H6 Sound Bar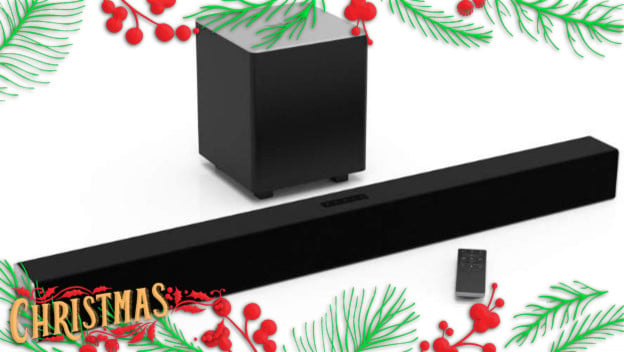 VIZIO has long been a producer of affordable and high quality home entertainment hardware, and its upcoming SB2021n-H6 Sound Bar is the latest in that practice. Also called the VIZIO 2.1 Sound Bar System, this kit comes with both the stereo speaker bar and a wireless subwoofer to really take your media center's bass capabilities to the next level.
Due to its compact form factor and features such as built-in bluetooth integration, the VIZIO Sound Bar System isn't just a boost to your TV setup. It's a kit that can enhance the audio capabilities of your entire household.
VIZIO's latest uses DTS Virtual:X sound enhancement technology, meaning that you're getting the highest quality sound possible from this setup. That's up to 95dB of excellent sound that only gets better when you use the included subwoofer. And, since convenience is key with sound bars, everything you need comes right in the box. And by everything, we just mean a few cables. You don't even need a special remote, as the VIZIO 2.1 Sound Bar System can be programmed with your regular, all-purpose TV remote to use its power and volume buttons. And if that doesn't sound easy enough, the wireless subwoofer automatically syncs with the sound bar.

Sense AIMO RGB Illumination Gaming Mousepad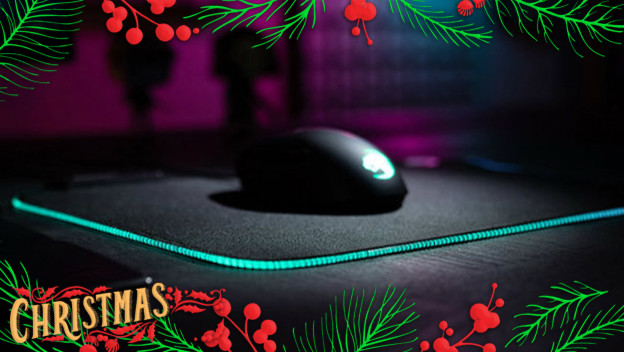 Are you a serious gamer? Well, nobody will be able to tell unless your magnificent gaming rig is maximally decked out with RGB lighting. Sure, you have your fancy case lights, your backlit keyboard, and your mouse that looks like an illegally-modded car. But I bet you forgot about your mousepad. ROCCAT absolutely did not forget, and you should be considering yourself fortunate.
The Sense AIMO RGB Illumination Gaming Mousepad is the perfect finishing touch for any tricked out battle station. It's a great mousepad by itself, with flexible cloth on stop and grip-tastic rubber on the bottom. Despite the extra hardware, there is still a concentrated effort to look out for your wrist here.
But it's also surrounded by a braid of RGB lighting, which is configurable in several different ways. There are lighting patterns you can set, actual regions on the mousepad you can play with, and a button you can use to make your RGB situation dynamic in real time. And, if you want to, the braided light cable is actually removable.
This could be the most active mousepad in history, and ROCCAT wants to make sure every bit of your gamer cred stands out in the crowd.

Datacolor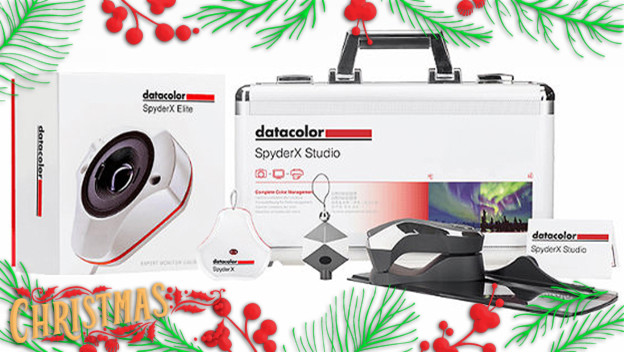 One of the biggest problems you don't often hear about is color. Specifically, getting your displays properly calibrated so that you're making the most out of what your monitor is truly capable of. Now, take this problem, and apply it to photography. If you're an amateur or a pro, nothing is more frustrating than spending hours editing your work, only to find out everything is off when it finally prints. Luckily, there's a solution.
Datacolor's SpyderX is a suite of tools and software designed to help users calibrate their monitor color settings not just to look nice, but to make their work matter. The SpyderX Capture Pro bundle comes with everything you need to make sure your art comes out the way your monitor thinks it will. The kit includes the SpyderX elite Monitor calibrator, the Spyder LensCal lens calibrator, the Spyder Cube (a white balance tool), and Spyder Checkr which, in turn, works to calibrate your camera.
With this set of tools and programs in your arsenal, you'll be able to produce your best photography work, without being hampered by factors outside of your control. Photography is hard enough to learn and master, and thanks to SpyderX you'll be able to deal with that last barrier of outside interference.

WD_Black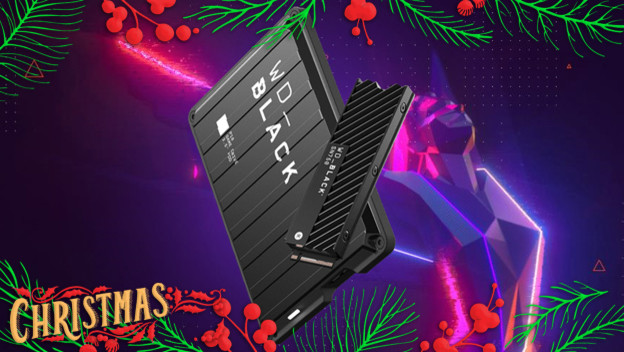 One of the absolute worst things about playing video games today is storage capacity. Games are huge these days, easily clocking in at 40GB at a minimum. Some titles are well over double that, and with DLC and updates, that number only climbs. Previous storage solutions simply weren't enough, so Western Digital decided it was time to step up to the gaming plate.
WD_Black , which sounds extremely and thoroughly cool, is Western Digital's new line of gaming-focused storage hardware. These reinforced external storage devices are tailor-made for each major platform, with a line of cased drives for PS4, Xbox One, and new SSDs for PCs.
The P10 Game Drive is portable storage that runs up to 5TB, ensuring you'll probably be able to handle your collection comfortably. But if that isn't enough, there's the D10. The D10 Game Drive is not a portable drive by design, and comes with a stand and features active cooling. These go all the way up to 12TB, and I challenge you to fill that up with console games.
Western Digital is even offering a free Xbox Game Pass Ultimate for the Xbox One-branded Game Drives, so that's a challenge you can put to the test.

Creative Labs Sound Blaster X3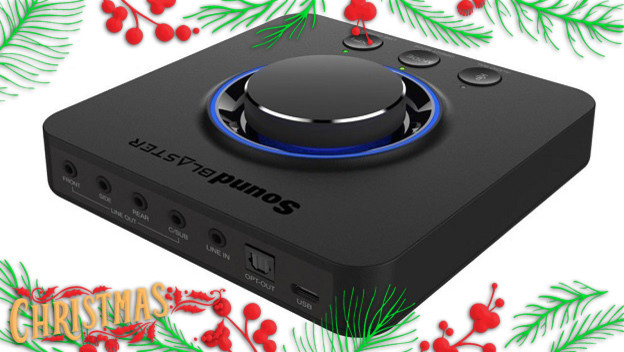 Watching movies from your home computer should be a delightful experience and, just as important as visuals, is the quality of sound. This goes for video games, where proper sound design can amplify the levels of immersion. That's why Creative's Sound Blaster X3 is such a worthwhile investment and a great holiday gift.
This Hi-Res 7.1 External USB DAC and Amp Sound Card, for PC and Mac, supports Creative's Super X-Fi technology, which "captures the listening experience of a high-end multi-speaker system set up" and translates it to headphones according to Creative's site. It's a great way to achieve a cinematic experience from the comfort of home. Users can connect the device to their computer via USB-C port, Optical-out, and Line-in, so compatibility shouldn't be an issue. It also works with speakers or headphones, so you'll be sure to fit this piece of gear into your dream set up. The only caveat is that if you are looking to utilize Dolby Digital Live, then you must use the Creative Sound Blaster X3 with the Windows operating system.
It all comes packaged with "high-quality audio components" that will support hi-res playback, so satisfaction is almost a guarantee. It is currently available for $119.99.

FiiO M5 Digital Audio Player and FA1 In-Ear Headphone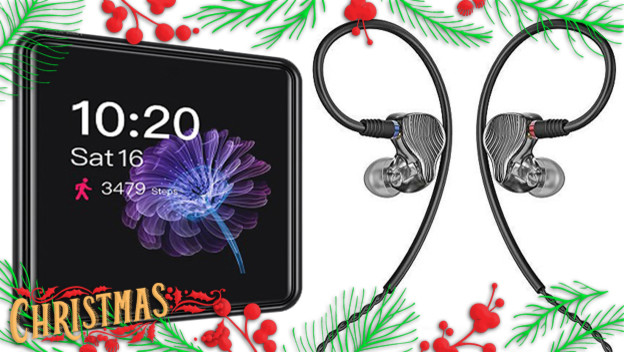 It's weird to think that people might still use something closer to your classic "MP3 player" when so many people carry around a phone rife with music streaming capabilities. The FiiO M5 is a sleek little device that could quickly show you the error of your ways, though.
First off, the thing is adorable, as it looks like a small black square that can fit easily into a pocket. It also comes with a preinstalled clip case for easy transportation and wear. Don't let the size fool you, though. This digital audio player packs a punch. It offers hi-res Bluetooth and quality microphones for recording as well as a pedometer as a nice little bonus.
Menus are navigated via an intuitive touch screen interface but users can also pause or play songs with compatible Bluetooth devices. Users can also expect to get between 10 and 11 hours of playtime from a single charge.
Of course, if someone is going to be walking about with a Digital Audio Player, then they're probably going to want some quality headphones to go along with it. Fortunately, FiiO also offers its FA1 earphones . These attractive, 3D-printed pieces of tech feature crisp sound on a budget.
Also, there are options in regards to color. These come in red, blue, and black housings with wavy patterns adorning the outer surface of them. The appearance is actually one of my favorite things about them, and they seem to radiate attention to detail; the company clearly cared about style. The build quality is also good and you can expect them to stay comfortable in your ears for extended listening sessions.
They're the perfect complement to the M5 DAP and, if you're worried about spending too much, it's a great pair of gifts that you can split with another gift buyer to really make someone's holiday sound great.

OWC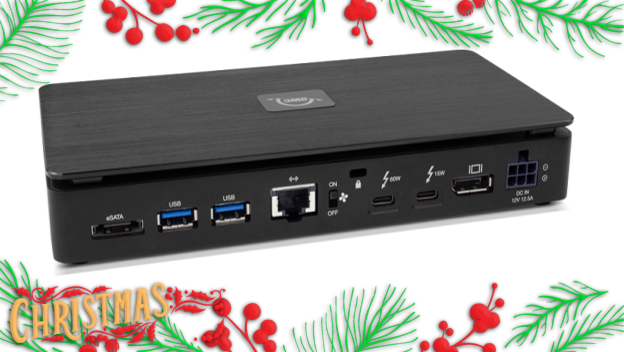 What immediately grabs me about OWC's Thunderbolt 3 Pro Dock is its flexibility. This device is, basically, an essential for any creative professional on the go. It's also pretty handy just to keep in your office. I can imagine how handy something like this would be for, say, editing video.
The device features a 10GB ethernet port for fast data transfer, SD and CFast card readers located on the front, and a variety of peripheral ports to help organize your laptop situation. Also, it has a DisplayPort 1.2 port that can support an extra 4K monitor. An extra monitor like that can really help with creative workflow.
The Thunderbolt 3 Pro Dock is also certified for Mac and Windows, so it doesn't even matter which working environment someone prefers. This could be a perfect gift for them. There's just so much to love here.
Did I mention that it also offers 60W notebook charging and, maybe most importantly, the OWC Dock Ejector which allows users to safely and quickly disconnect all drives with but an effortless click. This is an exclusive feature of OWC design, and it makes sure everything is written before disconnection.
If you have a creative in your life, ask them how they feel about protecting the data of their files–it's a very high, persistent anxiety at times.
202 Update:
There's another Thunderbolt 3 Dock to consider. This one is a Quantum Thunderbolt 3 Docking Station . For $249.95, you get a 40Gbps host with an up to 4096×2160 60Hz DisplayPort, a 4096×2160 60Hz Thunderbolt 3, two 5Gbps USB-As, one 5Gbps USB-C, a Gigabit Ethernet Port, the ability to daisy chain up to five Thunderbolt 3 items, 15W power delivery, and 3.5mm input and output. . It can handle dual 4K video or 5k video, and people could use its Thunderbolt 3 ports to transfer 4K movies in 30 seconds. Plus, it's small enough to do all that and easily travel with you in case you're heading out to work.

Airthings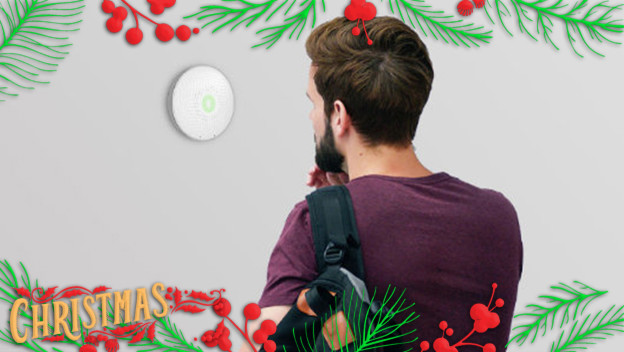 You don't hear about Radon gas much in day to day life, but it's definitely something worthy of your consideration. As air quality both in and outdoors is an ever-growing concern, solutions to help the average person do what they can to stay safe and healthy are emerging in kind. Airthings is one such solution.
While nearly every home has a smoke detector, Airthings aims to make Radon detection just as ubiquitous. Airthings is a family of smart devices, not unlike the things you yell at to turn off your lights or play the wrong song on streaming services. But instead of voice recognition, Airthings devices monitor air quality.
Whether you're looking for a home, business, or smaller-scale solution, Airthings has a device tailored for that purpose. Additionally, software supported by several platforms helps users dial in and monitor statistics beyond what the individual products can display on their own.
Anythings' Wave device is the smart home solution, acting as a smoke detector-like device that can be integrated with services like Amazon Alexa or Google Home. Airthings also has Home and Plus devices, which act as larger space-monitoring devices fitting for entire homes or even professional workspaces. And coming soon will be the Airthings Hub, which will help users collect more data on their air quality, more efficiently.

Mercury Extreme Pro 6G SSD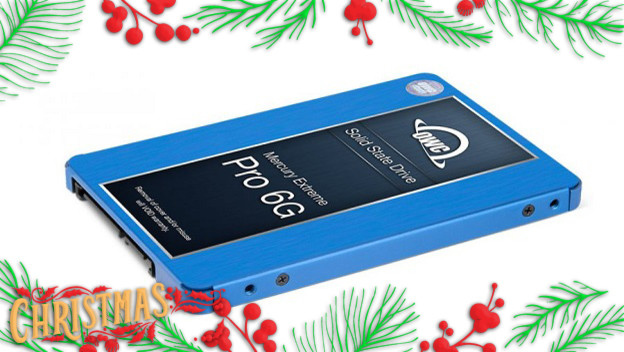 The same professional data management purposes that might drive you to purchase the Thunderbolt 3 Pro Dock might also inspire you to seek out the Mercury Extreme Pro 6G SSD for Macs . It's just a high quality, professional device that is ideal for creatives and is leaps and bounds better than the factory installed hard drive that comes with most laptops.
The Mercury Extreme Pro 6G SSD offers incredible speeds for managing digital cinema, audio, and graphic production. It has a 559 MB/S read speed and a 527MB/S write speed. That is blazing.
The Mercury Extreme Pro 6G SSD is also made specifically for Mac, so you can expect to get it working with, say, a MacBook Pro without any extra fuss right out of the box. There will be no need for drivers and software. You simply "plug and play."
It's not all about the speeds you'll get, though. The build quality on these are excellent and the products are clearly designed for longevity. The company even subjects these SSDs to "rigorous 7-stage testing." Again, I can't stress this enough: when you are dealing with data, you need something you can rely on. This is definitely some hardware you can rely on.

Logitech Zone Wireless Bluetooth Headset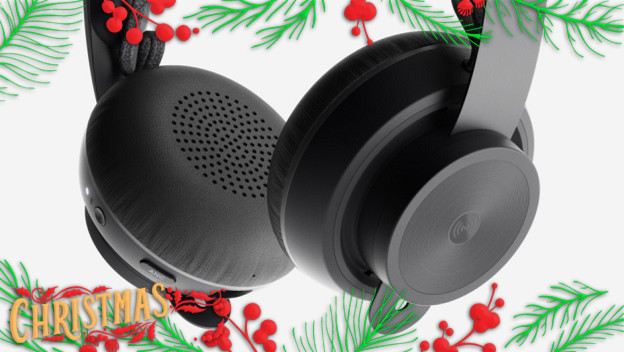 A good piece of tech goes a long way for an adult, working professional and is almost always appreciated. If you have someone in your life who finds themselves frequently conducting work through a Bluetooth headset, then you can be reasonably sure that they'd like that Bluetooth headset to be a good one. Look no further than the Logitech Zone Wireless Bluetooth headset .
But, before I go ahead, let me also take a moment to mention that this headset is also very decent for listening to music. Its primary goal is to make managing noise in busy workspaces easy and its various features make that clear. The headset can connect to both a phone and a computer at the same time so the tech enthusiast in your life can stay connected without a hassle. And, in regards to ease, the side-mounted microphone can be quickly muted by flipping it upwards. Indeed, navigating a busy office will be easier with this.
The headset also features Qi charging, so wires aren't going to be an issue. You can simply set it down when you're not talking and ensure that it's ready for when you need it.
It can also connect up to six Logitech Unifying wireless peripherals "through a single USB Unifying and Audio receiver." Convenience and quality? It's an easy buy.

myCharge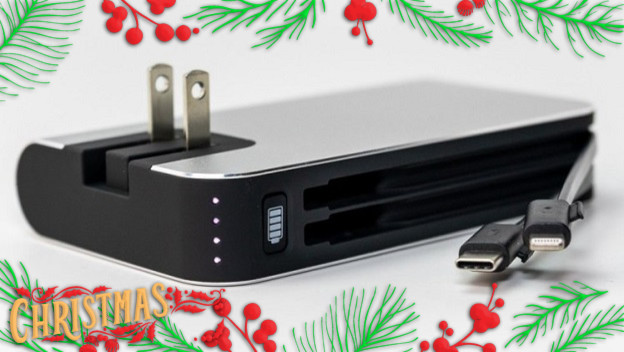 There are few things more terrifying than a dying battery for a tablet or smartphone. Whether you're gaming, leisurely reading, killing time in the airport, talking to a friend in need, or conducting an important business call, it is crucial to have your devices reliably charged. Of course, that can be hard to maintain in today's busy, technology centric world – we simply need our phones so much.
Thankfully, the folks at myCharge has come up with a pretty handy solution. I'm sure you've seen portable charge packs before but this one really stands out. The myCharge HubMax Universal is a powerful portable charger with a 10050mAh battery capacity. It can also be charged easily and quickly via built in wall prongs which is a delight for cable management.
On the subject of cable management, it also has built in cables for iPhone and iPad in the Apple Lightning charging variety, a USB C, and, conveniently, a USB port to charge basically any device imaginable. With this device, you can easily extend your battery life by up to 6 times extra. It also appears sleek, durable, and can handily fit in most traveling bags and purses. Heck, it isn't even too much of a stretch for a larger pair of pockets.
You can extend your battery life and ease your worries for only $99.99.

RazorExtreme PD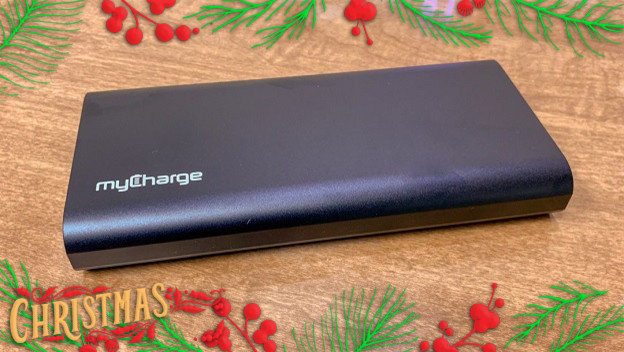 The HubMax Universal is a great device but everybody's charging needs will vary. That's why it's great that the RazorExtreme PD, also by myCharge, also exists. This slimmer, aesthetically pleasing portable charger can extend the charge of "some smartphones up to 13.5 times," according to the official product page.
The powerbank has three USB ports, two of which are USB-A ports and one which is the all-important USB-C port. Users can utilize these ports to charge multiple devices at a time, be it a small laptop, a smartphone or, of course, a tablet.
myCharge also states that its Advanced Power Delivery technology will provide customers with "the absolute fastest and safest charge," which is important because you don't want to fry your electronics on a shoddy model.
Unlike the HubMax Universal, the RazorExtreme PD charges via micro-USB cables and flaunts a battery capacity of 26,800mAh. I would say measure your needs and then jump on buying one of these products because I can't overstate how convenient they are to have around. The RazorExtreme PD can be purchased from the manufacturer for $99.99 USD which is a more than fair price for a product like this. Again, I can't recommend owning a portable charger enough. I use them all the time for work.

1More Stylist True Wireless In-Ear Headphones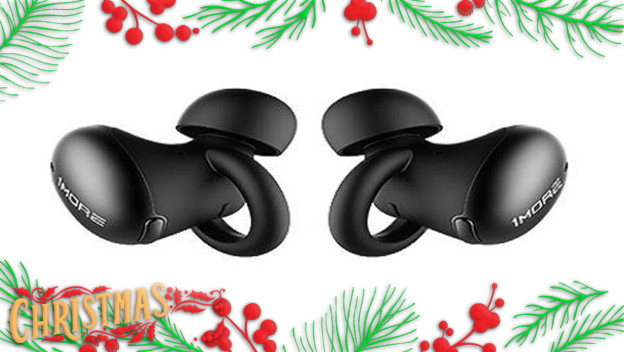 Wireless In-Ear Headphones are great. Their only drawback, so far as I am concerned, is that people can't always see you listening to them so they'll do things like try to talk to you when you just want to rock out to your favorite songs. Other than that, they're great, discreet, and can be awesome when you want to listen to just one channel of audio when you're out and about while the other headphone sits nicely within its case.
For these reasons and more, I recommend 1More's Stylish True Wireless In-Ear Headphones . They come in a variety of styles, including rose gold, and contain an optimized battery that can provide 6.5 hours of continuous use. Once the battery is drained, its fast charge abilities mean you can get an additional three hours of use after only 15 minutes of charging.
Its titanium composite dynamic driver helps to produce amazing sound despite the small design of the headphones. There are also multiple pairing modes which means, if you want, you could use just one earbud to handle phone calls. On the subject of phone calls, ENC Microphone technology provides noise cancellation, they won't be obscured by obnoxious background static.

Logitech Z625 Speaker System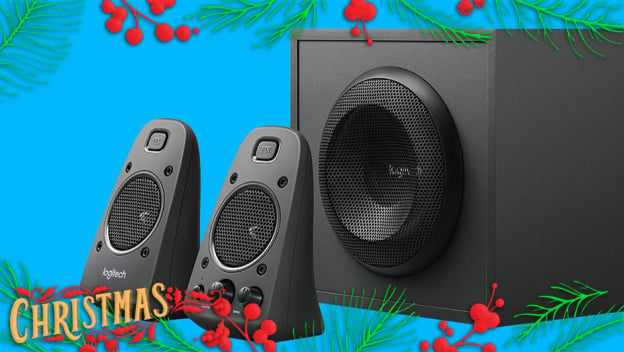 Logitech is a company that keeps gamers in mind, and its compact Z625 Speaker System with Subwoofer is proof of this. PC gamers love to have an optimized set up, and laptop gamers are usually at a loss for quality audio options outside of headsets. It's hard to share an experience when you're tethered to a headset, isn't it?
That's why I'm recommending the $169.99 Logitech solution to audio needs. These things are a THX Certified 2.1 speaker system that is sure to enhance your gaming, movie, and music experiences. They pack 400Watts of Peak/200Watts RMS power and, what's more, a powerful bass through the subwoofer. It's such a quick and easy way to get crisp sound and will surely look delightful as your gift recipient unwraps it.
The speakers also advertise ease of set-up. They can be connected via optical input, RCA, or a 3.5mm auxiliary cable. From there, the speakers can be intuitively controller through inputs on the right satellite speaker.
What's more, the THX certified audio guarantees that you'll get the sound the creator of whatever media you're enjoying intended without any fuss. According to Logitech's site, "These THX Certified speakers are tuned to exact specifications to truthfully deliver the artist's vision right into your living room."

BenQ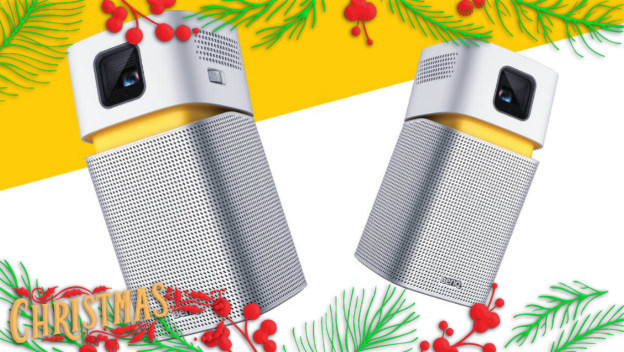 We don't have to rely on only monitors and TVs to play games anymore. There are plenty of other options. For example, projects are becoming more and more viable, given how often people travel, the way the price on them is dropping, and the technology behind them becoming more accessible to users of all skill levels. This is especially true when it comes to certain BenQ products. Of course, we get full size projectors from them, but what can be real handy is something like a Portable Projector with Wi-Fi and Bluetooth Speaker GV1 . This device is designed to go anywhere with you as you work and play.
This BenQ portable projector is good to go. It has an immersive chambered audio bluetooth speaker, so you can hear what you're projecting easily. There's a USB-C port, for if you want to directly show something, and you could stream to it with a Wi-Fi connection. You could even have it stream your PC games, if you'd like. Just plop it down, point it at a big, blank surface, and enjoy your media anywhere you might be. It even has a Smart TV app, to make it easier to watch everything. Plus, you don't have to worry about its firmware, as over-the-air live updates head in to keep things completely covered for you.

NVIDIA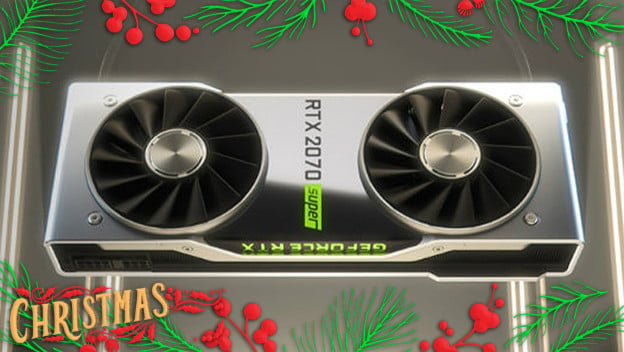 When you have a PC, you have to commit to regular maintenance. This can mean going ahead and performing necessary upgrades. You could have to go in and add memories. You might also need to grab some new video cards, to ensure you have bigger and better performances than ever before. NVIDIA has been providing people with new options for years. With the RTX 2070 Super and RTX 2080 Super , people would have two powerhouse options to beef up their setups.
These are graphics cards that are ready to provide high-dynamic-range imaging and support 4K resolution. These are also Turing GPU architecture cards, which means that certain commonalities will be there to provide specific performance standards. All three have dedicated ray tracing, to help lighting make real-time generated images look incredibly real and complex. There's variable rate shading, which adds depth without reducing quality. The NVIDIA deep learning super sampling (DLSS) uses AI in image processing to reduce strain and provide frame rates that are higher and more stable.
Which one you get comes down to your needs. The RTX 2070 Super GPU engine has 2560 NVIDIA CUDA cores, 52T RTX-OPS, 7 giga rays/s, 1770MHz boost clock, and 1605MHz base clock. It has the same memory specs as the Geforce RTX 2060 Super, so you have 14 GBps memory speed, 8GB GDDR6 memory config, a 256-bit memory interface width, 448 GB/sec memory bandwidth, can go up to a 7680×4320 resolution, has four multi monitor support, and has DisplayPort, DVI-DL, and HDMI standard display connectors. It can use the NVIDIA RTX NVLink Bridge for NVIDIA NVLink SLI-ready support.
As for the RTX 2080 Super, it isn't quite as souped-up up as the RTX 2080 Ti, which has 4352 NVIDIA CUDA cores, as the RTX 2080 Super has 3072. However, that's 128 more than the current RTX 2080. This graphics card has 1650/1815 MHz base/boost clock, which is higher than  the original RTX 2080's 1515/1710 MHz and RTX 2080 Ti's 1350/1545 MHz. It has 8 giga rays/s, like the RTX 2080, but has 63T RTX-OPS, compared to 57T RTX-OPS. It also has better memory specs than the original card, with its standard 8GB GDDR6, 15.5 GBps memory speed, and 496 GB/sec memory bandwidth. Like the RTX 2070 Super, it can use the NVIDIA RTX NVLink Bridge to be NVIDIA NVLink SLI-ready.