Publish Date: Tuesday, June 9, 2020
Headsets are always a practical sort of purchase. You get one, you use it, and then you realize exactly how much you needed it not only in your gaming life, but in your personal one. The LucidSound LS50X Wireless Headset is that kind of headset. Coming in at $249.99, it is really made with gamers in mind, whether they're having fun, streaming, or going pro. But of course, it's also got all the tech you need to use it with a phone or tablet, and it can swap between the two options real easy. Just pop them on and know they will work with no muss or fuss.
To start with the LucidSound LS50X Wireless Headset, you have a headset that has 50mm speakers and a 20-20,000Hz frequency response. That is huge and means any little noise you hear in your game, any instrument in a song, or any bit of nuance in a movie will be caught. It is designed to work with any Xbox One model or Bluetooth devices. You could even have it accustomed to multiple ones at once, so you could push a button to switch it from your Xbox One while playing Halo or Call of Duty , swap to your phone if you know you have a call coming, then click over to your PC once you're done with all that to watch some streaming movies. If you're within 30 feet of what you're connecting to, you're good. You even have Signature Sound, Bass Boost, Movie Mode, Music Mode, and Flat EQ EQ sound profile modes, so you can have different options to make each activity sound its best.
As for the mic, it is picking things up in multiple ways. That's because there are actually two built into the LucidSound LS50X Wireless Headset. One is a boom mic designed specifically for your matches online with friends or game streaming. It'll catch everything you want it to catch, but also have echo cancellation, keep background noise from getting in the way, and let you do mic monitoring so you aren't too loud. You can even see from the LED on it if it is on. If you want to go out and be more subtle, the integrated mic to catch your voice when talking on your phone. But even that built-in mic has both active noise and echo cancelling.
The LucidSound LS50X Wireless Headset is also one that people could use for hours, without even worrying about anything or feeling real uncomfortable. It only weights 14.4oz, so it isn't like a huge weight is on your head. While the ear-cups are over your ears, there's a cooling gel layer closest to your head and memory foam under that, to keep it from being uncomfortable. It also is designed to not mash glasses into your sides of your head, if you wear them. It's durable, cozy, and comfortable. Plus, one charge lasts 20 hours if you're gaming and longer if you're using it with a phone or tablet.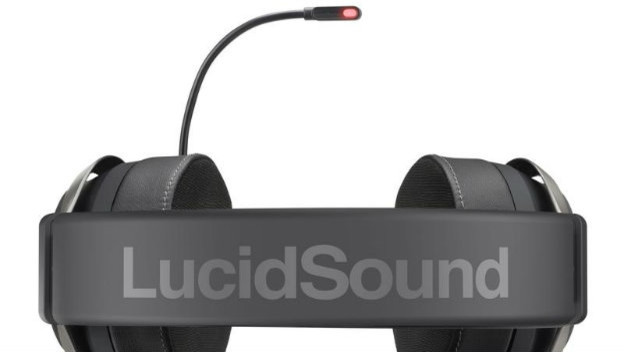 What's really cool are the ear-cup controls. Like a lot of headsets, the LucidSound LS50X Wireless Headset has built-in controls that let you adjust things like volume, mute the mic, or perform certain tasks. What's cool is that these are integrated into the design so you can barely tell these are there unless you actually own the headset and use it on a daily basis. By pressing on parts like the logo or twisting the subtle dials, you can adjust the sound, answer calls from your phone, or control your music.
Headsets are a basic necessity. Whether you game alone, play with friends, or are a casual player, one can come in handy for various reasons. Maybe you don't want to disturb others with your activities. Maybe you're using it as a means to socialize. Maybe you want a headset for your phone or tablet, and figure you might as well have something good for gaming. The LucidSound LS50X Wireless is it. It has the sort of quality someone would need. Plus, with its Xbox One and Bluetooth compatibility, it offers a surprising amount of range for any sort of device.