One of the reasons we love gaming as much as we do is the simple fact that it—the whole damn medium—keeps us coming back, and back, and back for more. No matter how hard we try, no matter what other obligations we may have, we just can't help but hear that controller calling us back to our usual comfortable spot on the sofa or gaming chair for one more go at whatever game we're deep into at the moment. Just one more go . The point of this list is not to talk about the best games out there to play, although we might see some crossover as fate may have it. The actual goal is to offer up a collection of titles that keep us in front of the ole' boob tube longer than we ever would have thought possible. And don't worry—we won't call an intervention on anyone either.
Diablo III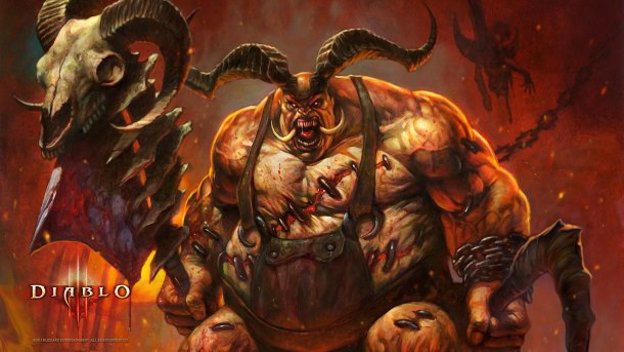 Hack and slash goodness to the core, baby. Little is more satisfying than taking your character and button mashing your way to that first stash of loot, while somehow leveling up and saving someone's undead uncle in the process. It's a formula that has worked going on four times now, and it has only been enhanced by the fact that we can now play it on our consoles. Reaper of Souls in next-gen looks downright gorgeous, and while I can already hear the PC aficionados out there talking about their incredible motherboards and video cards, sometimes it's fun to just pop a game in a system and sit down in our living rooms to play. Just like our grandparents did. Anyway, with Diablo III we find the perfect mix of destruction, looting, and progress that keeps us keeping on for one more adventure. It works.
Dark Souls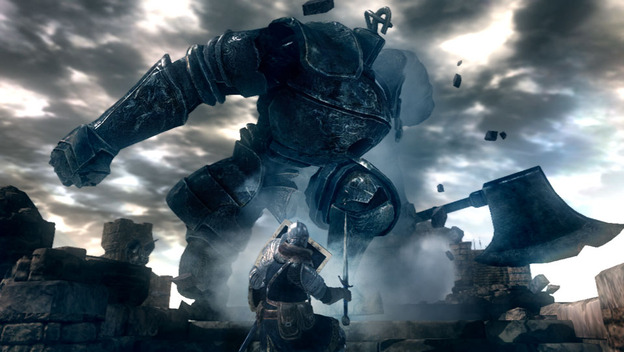 Never before have players felt such satisfaction with death. And it doesn't really matter whether we're talking about the latest and greatest ( Dark Souls II ) or the original PlayStation exclusive ( Demon Souls ), the general theme of getting your ass kicked over and over and over again until you can finally figure out a way past that crossroad or boss is something that somehow taps into the stick-to-it-iveness of the average gamer like nothing else before it. The fact that it comes with fantastic graphics, wonderful open world environments and a phenomenal battle system only adds to the desire to keep sticking with it until we find a way through. Though it hasn't yet found a home on next generation consoles, it is likely only a matter of time before those who have made the jump to the new technology will have the chance to lose themselves in this gaming exhibit of masochism.
Elder Scrolls: Skyrim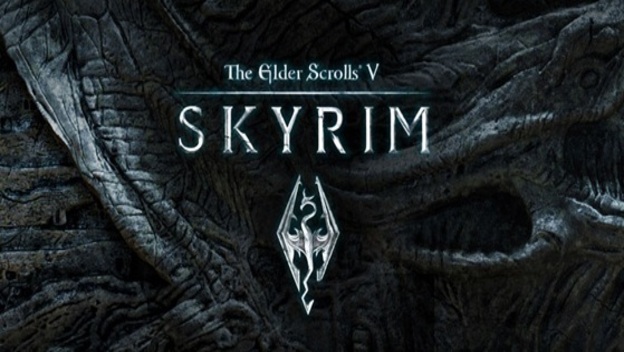 Remember how we talked about the crossover between addictive games and great games? This is one of those. Bethesda has created a juggernaut with its series of Elder Scrolls games, ever since their inception on MS-DOS in the mid-1990's. The reason people continue to line up at their favorite gaming store doors for new releases, other than the top tier gameplay, visuals, sound, and pretty much everything else with each new iteration, is the excitement about sitting down in front of a brand new environment and losing yourself in exploration for hours and hours on end. And this is before you find out that you are actually the Dragonborn and need to fulfill your destiny of talking to some dragons and killing others while saving the land. Throw in the great sidequests (I must've spent ten hours trying to deal with becoming a vampire) and eventual DLC, and you just have one great, addictive gaming experience overall.
Persona 4 Golden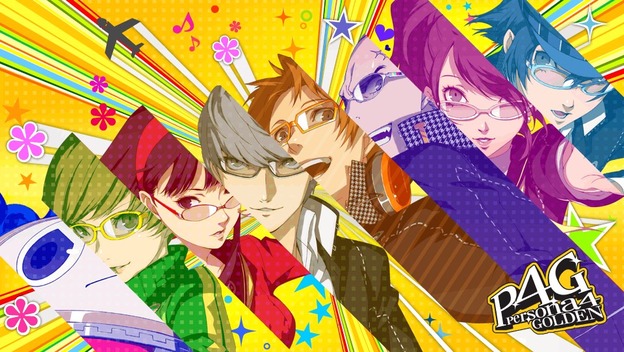 What can be said about Persona 4 Golden that hasn't already be said? Taking an already classic title from the PlayStation 2 and porting it over to a new portable system may not have seemed too crazy, but add in the fact that it was a JRPG and the system was, let's just say, sans good titles, and one could question the decision-making. But thank goodness it happened, as Golden remains not only the single greatest game available for the much maligned PlayStation Vita, but also one of the greatest reasons to own the system itself. Where else can you sit in public transportation, or in bed, or on the toilet and literally spend a hundred hours doing things like setting up homework assignments, going on dates, and studying for midterms? Doesn't that sound exciting? Well, take it from us, it is—and the dungeon crawling experience isn't half bad either. Golden 's drop dead gorgeous visuals and catchy soundtrack, along with a Vita-friendly control scheme make it a must own title for anyone with a pulse, especially those who like looking up at the clock and wondering where the last three hours went. Don't say we didn't warn you.
Borderlands 1 & 2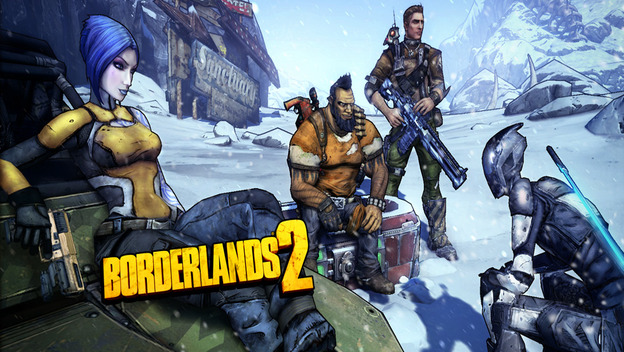 What Diablo III did for hack and slash looting, Borderlands (and its excellent sequel) did for first person shooters. Only this time the mood has been switched from morbid and morose to sick and hilarious. There were initial detractors who questioned whether a FPS game could work with RPG-like elements, and they were quickly proven wrong with the release of Borderlands and its quickly-established brethren of fans. But it was Boderland 2 's drop that demonstrated just how many millions of people were willing to spend hours and hours on end looting, killing, and leveling up while campaigning together in local and online coop to experience it collectively. While the port to the Vita had its flaws (what else is new), don't hold that against the series that brought color and good old fashioned fun to mercenary work.
Zynga/King Games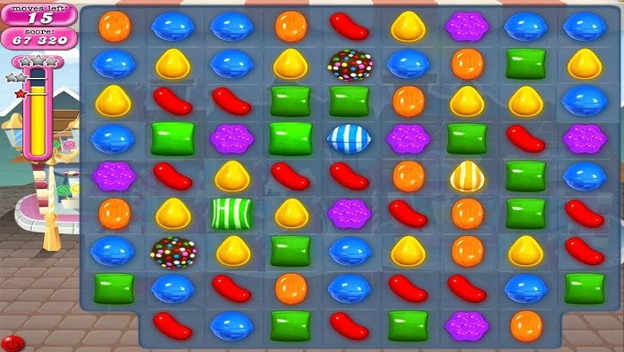 No list of addictive games would be complete without the inclusion of these two developers, the entire collection of which could probably make up a top ten list on its own—if we didn't have principles. The fact is, you could make the argument that the absolute explosion of such zone-out titles as FarmVille, PetVille , and every other Ville known to humankind wouldn't be worth spit if not for the equal explosion of people who were willing to zone out on Facebook itself, but I think that would be selling these titles short. Because it is one thing to try something out, and it is a far different thing to spend a paycheck making sure that cows are fed and crops are watered. As for King Games, only three words need to be uttered: Candy Crush Saga . Get the message?
The Sims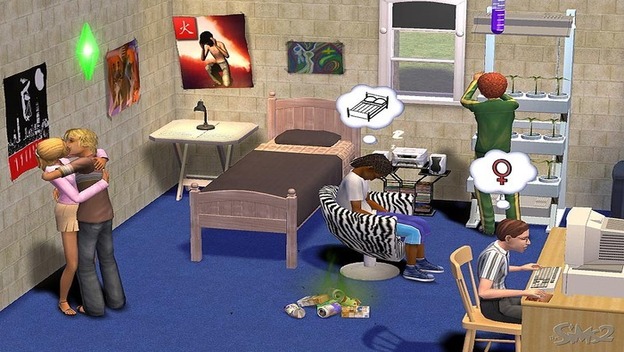 From the makers of the beloved SimCity series, The Sims has been keeping gamers occupied and borderline obsessed for over a decade now. With expansion packs offered for everything from Diesel clothing to Halloween themes, players have the opportunity to customize a living experience for characters and their respective lives to an extent that hasn't been offered before or since. And while there have been some justifiable grumblings about the shortcomings of the newly released Sims 4 , it would be surprising if subsequent expansions and patches don't bring this franchise back to its glory status before long. There are just too many people who need to veg out for hours on end in front of it.
Minecraft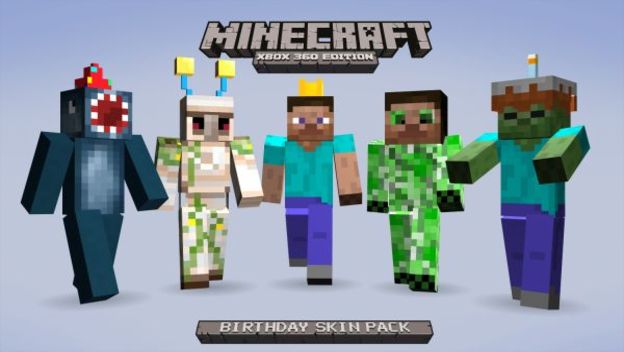 Blocky characters building blocky things and fighting off blocky enemies–what's not to love? Minecraft has found a home on virtually every platform in existence at this point, from next generation consoles to PCs to mobile devices and phones. And no matter what the limitations, no matter what the price, fans of the game flock each time to get their fix. I have to admit, I have been a little puzzled at the outright hysteria over Minecraft and its legion of followers, but it never ceases to amaze me to see some of the outright brilliant artistic developments created in the Minecraft world. And if a gaming world is big and accepting enough to allow for true art—well, who am I to knock it, right?
Tetris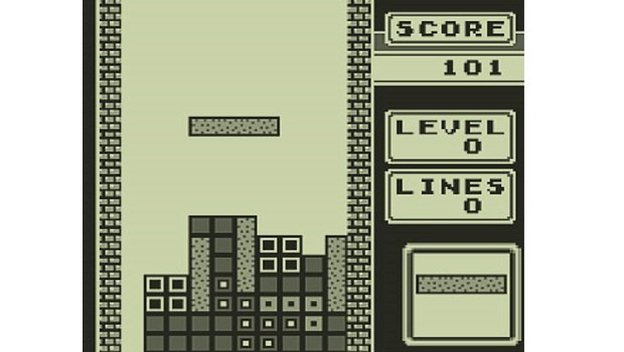 The game that got Generation X'ers and Generation Y'ers through long car trips and boring get-togethers, Tetris was the game that started out as a cool Russian-inspired puzzler on the NES and then brought the gaming world to its knees when it was ported over to the Nintendo Game Boy. Gamers simply could get enough of that addictive music and green-grey screen as the blocks dropped faster and faster and faster, and they couldn't be quicker to re-up when they eventually lost. And believe me, everyone lost. While other titles ( Columns , anyone?) tried to mimic the simple brilliance that was Tetris , no one really succeeded. Until maybe Candy Crush Saga , but that's a whole different tale…
World of Warcraft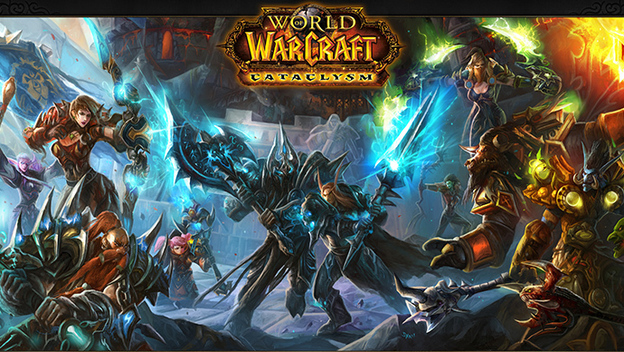 Listen, if a game is addictive enough to inspire a full episode of South Park , it has to be the number one entry on this list, right? Blizzard already had a series of hits with its Warcraft and Starcraft franchises, but when WoW was released to the masses in 2004, PC gaming as we knew it was changed forever. Now a Guinness world record holder for most popular MMORPG by subscribers, WoW and its many expansions has gone on to gross over $10 billion USD, with over 100 million accounts having been created by 2014. And while there are those who will point to a decline in subscriptions and the ascent of other MMOs as reasons why WoW has lost its footing on the gaming world, we should be happy to say that a game that causes up and comers to fancy themselves "the new WoW " should be at the top of the leaderboard for many, many years to come.