PCs have always been an accessible medium for game developers, and you'll likely find many marquis console titles also showcased on your desktop or laptop, though with varying degrees of quality depending on your system's specs. Thanks to digital distributors like Steam, PCs are also an ideal forum for indie developers to promote their work. There are other games that simply demand the complexity of a mouse and keyboard, and thus are found exclusively here. 2014 saw a major influx of games, plenty of which were half-assed attempts or poorly marketed. Some stalwart series made a big comeback, while other indie titles captured our hearts. I opted to dedicate this list to those independent developers, and titles you may not find on the list of other platforms.
Broken Age: Act 1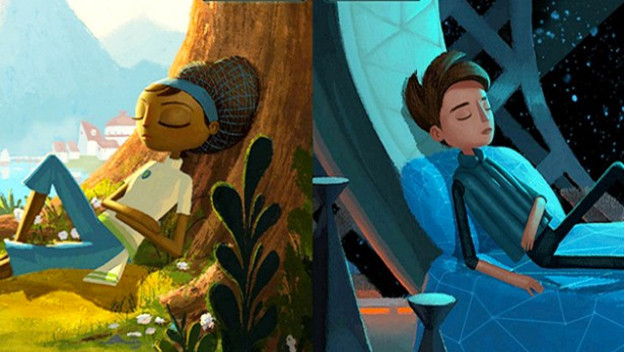 Tim Schafer, the creative genius who brought us such masterpieces as Psychonauts , Brütal Legend , Grim Fandango , and the Monkey Island series, delivered the first part of his new magnum opus in 2014. Broken Age: Act 1 is a game that is as surreal as it is beautiful, and it looks pretty darn gorgeous. Yet underneath the facade is a compelling tale of a young boy and a young girl, struggling with loneliness and sacrifice, respectively, and both having to deal with the harsh reality of growing up. The puzzles in this point-and-click gem are clever, and demand you to think outside the box. However, the ability to switch between the stories of both characters at will grants you a reprieve should your brain become betwixt on one side. Now we are all waiting to see what Broken Age: Act 2 will bring in 2015, perhaps another best title of the year nomination.
World of Warcraft: Warlords of Draenor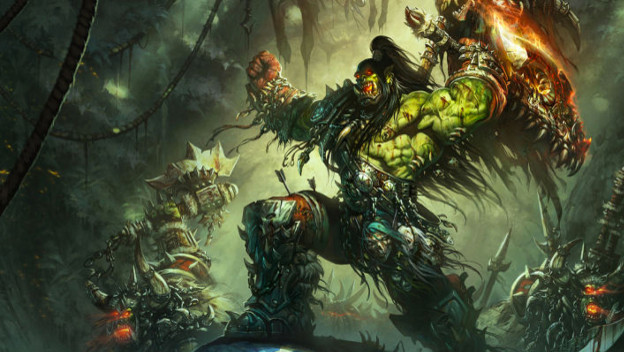 After the critically decent, though low fan approval, expansion, Mists of Pandaria , the godfather of MMOs had to redeem itself and retake the ground they lost with dropped subscriptions. Warlords of Draenor did just that, boosting the tally of subscribers back above ten million. It really brought something for everyone. The alternate universe set in the past gives lore aficionados the pleasure of the company of legendary figures found only in tales. The new bestiary is refreshing, boasting some of the best and most lucrative bosses ever, and the Mythic level raids gives veterans an opportunity to sweat against a real challenge. But the biggest new addition is the garrisons – customizable home bases that allow you to tailor the shops and reap tangible materials at your convenience. It's a rupture from the social elements, but is a sanctuary worth making your own. If you've taken a break from WoW , now is the time to pick it back up again.
Endless Legend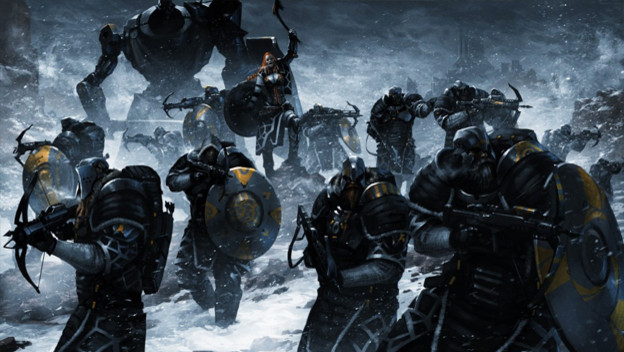 Civilization provided us with a plausible offering this year in the form of Beyond Earth , but the turn-based 4X award goes to Endless Legend . This sequel of sorts to the 2012 game, Endless Space, improves the model in every respect. The eight playable factions widely differ, from an ancient dragon race to insectoid plague bringers to immortality seeking sorcerers. The maps are not only gorgeous to behold, but brimming with resources to secure and help build your empire to complete one of eight victory conditions. The level of strategy will pique the interest of the tactically minded, and the lore and campaigns provide interesting tales to pursue. Like its Firaxis model, developer Amplitude Studios has captured the addiction to take just one more turn.
Diablo III: Reaper of Souls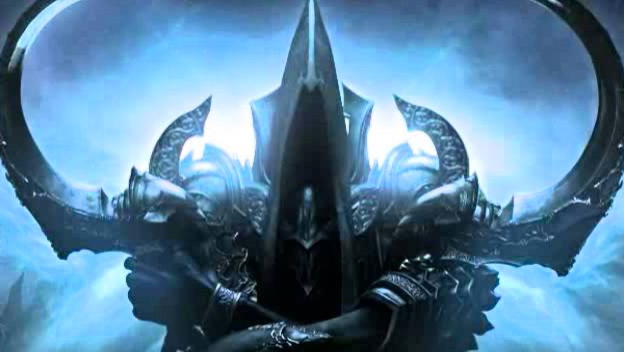 Diablo III 's first expansion is just chock-full of features to give those who have already soared through the campaign dozens of times (like myself) some new things to play with. The new Crusader class provides a well-rounded holy defender (though I still prefer my Monk), the Mystic artisan allows you to enhance your gear, and the lengthy new Act is a well-crafted and action-packed campaign against Malthael, the Angel of Death. But the biggest addition is by far the Adventure Mode. The randomly generated objectives called Bounties, and dungeons called Nephalem Rifts, are bursting with hordes of treasures providing endless opportunities to test your skills and grab some sweet loot. If you can pull yourself away from the other Blizzard games, Diablo III: Reaper of Souls is an excellent reason to strap on your Nephalem mantle again.
Divinity: Original Sin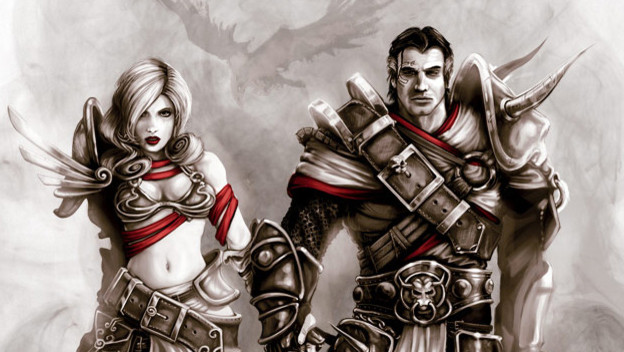 Belgian developer Larian Studious has been polishing their Divinity series since 2002, treading in many different realms of the RPG genre. Divinity: Original Sin is a testament to the turn-based style made famous by Dungeons & Dragons games such as Baldur's Gate and Neverwinter Nights , a style now in decline. Though old-school in design, this gem of an RPG is bursting with content, sporting a fifty-hour storyline, and plenty of reasons to suckle many hours more. A heavy emphasis on choice and consequence, a script that has some of the wittiest writing I've ever heard, a crafting system that utilizes even mundane items in a practical way, and combat that rewards those with composed and strategic mind, congeals into an epic journey that gives you the freedom to shape yourself. A few technical issues and weighty controls aside, Divinity: Original Sin is the throwback RPG every fan of the genre has been praying would make a return.
Transistor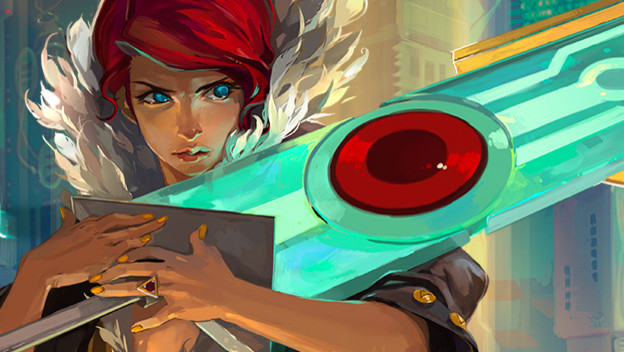 From the developer that brought us the critically acclaimed Bastion comes Supergiant Games next piece of pure art, Transistor . Everything about this treasure of a game can only be described as unique. The titular circuit board looking sword provides the sole commentary throughout the adventure, as the faithful companion to our heroine, Red. The weapon also provides the basis for an extremely versatile skill set that lets you plug any ability (called Functions) into active, passive, or upgrade slots, providing numerous combinations to play with. The science fiction/film noir blended background and stunning musical score will have even the most jaded gamers pleased with the fresh presentation. If you're looking for a break from the standard gaming fare, Transistor is a stunning title worth exploring.
Wasteland 2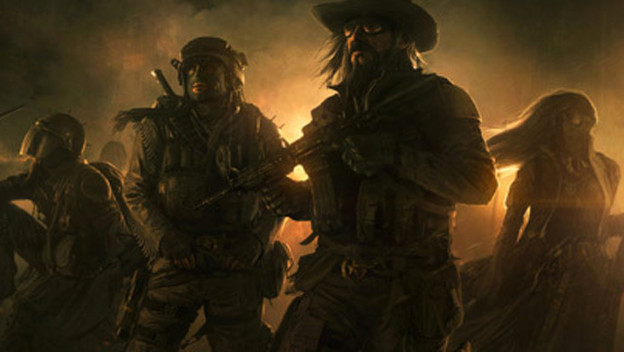 Wasteland 2 is the spiritual successor to the original Fallout , which is itself the spiritual successor to the original Wasteland from 1988. Like its former kin, Wasteland 2 opts to return to its gameplay roots, choosing an isometric vantage, turn-based strategy, and text over voice acting. Its appearance may display a certain archaism, but its engaging story rife with gut-wrenching choices and a solid tactical combat system only add credence to the argument that these types of RPGs truly are the superior way to play. A few bugs and some unclear objectives are small criticisms to a true to form post-apocalyptic adventure that will easily suck up over fifty hours of your life.
The Vanishing of Ethan Carter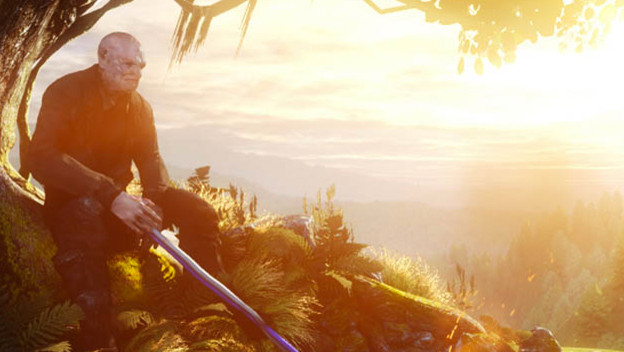 If you're looking for one of the most visually stunning open-world first-person titles, one of the most interesting murder mystery tales, and one of the most captivating set of circumstances that leads you from start to finish, then look no further than The Vanishing of Ethan Carter . This gorgeous adventure game will have you stopping at almost every frame to bask in the serenity of the vistas the game provides. However, there is a gruesome tale that is masked by the picturesque backdrop, and as the story unfolds and snippets of past are revealed, your heart becomes more wrenched at the harsh realities the game displays. When a "book" like The Vanishing of Ethan Carter wills you to read it again after finishing the last page, you know you've got something good here.
Hearthstone: Heroes of Warcraft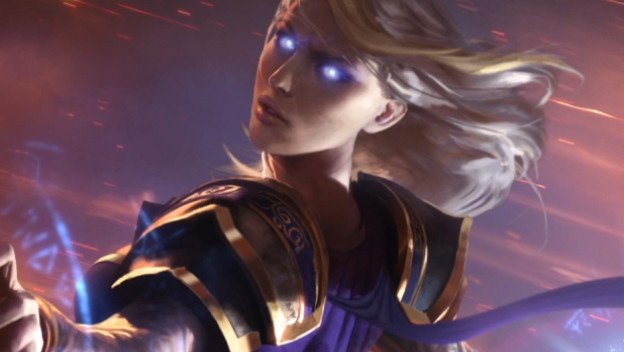 When it comes to collectible card games, the pioneer Magic: The Gathering has always stood at the front of the pack. However its video game series, Duels of the Planeswalkers, doesn't provide much innovation and doesn't translate particularly well in the digital realm. Enter monster developer Blizzard Entertainment and their widely known Warcraft franchise. Seeking to promote some healthy competition, their video game CCG, Hearthstone: Heroes of Warcraft , is now the dominant force. It has all the character you'd expect from the series, with cards slamming down onto the virtual table, and the cheers from an unseen crowd of mixed race characters in the background when a hit from major damage occurs. The rules are simple, the pace is perfect, and the deck building is addictive. The first expansion, Curse of Naxxramus , added a single-player campaign, and the just released Goblins vs. Gnomes completely shakes up strategy with plenty of random buffs and debuffs. And best of all, it's completely free!!!
The Wolf Among Us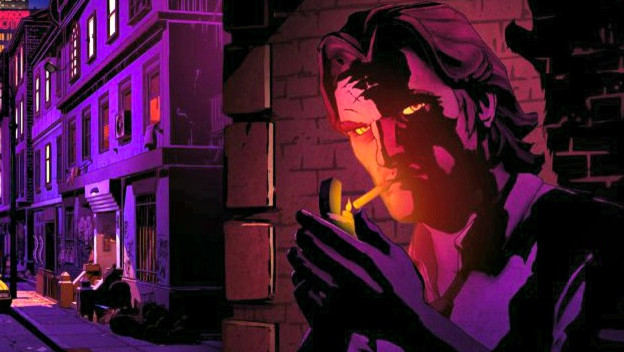 The Wolf Among Us may have released its first episode last year, but the following four episodes took us on an exhilarating journey all the way through the summer of 2014. Taking its story from the comic book pages of Bill Willingham's Fables series, your werewolf/sheriff character, Bigby Wolf, travels through a noir style 1980s New York alternate universe, connecting with many well-known fairy tale characters in this not-so fairy tale backdrop. It's interesting to see a modern and somewhat unsavory approach to these beloved parables, but what makes The Wolf Among Us great are the gripping choices you are forced to make, watching the consequences play out, and the desire to play through the episodes again to see how the different decisions play out. Developer Telltale Games became a household name in the video game community thanks to its masterful work recreating The Walking Dead into an interactive experience. The Wolf Among Us did not disappoint at its subsequent endeavor.