On days like tomorrow where big game publishers do the safe thing and drop a title with a big name, but a new format, they do so because there's less competition this time of year. Gamers don't always like it when developers mess with the formula of their beloved franchises, so a game like Battlefield Hardline has to generate a bunch of spin and hype to get players to believe that playing a Michael Bay style cops and robbers game is going to be worth their money.
Let's not forget that Battlefield Hardline has competition, and some potentially good competition at that. Here are today's ten most interesting releases.
Battlefield: Hardline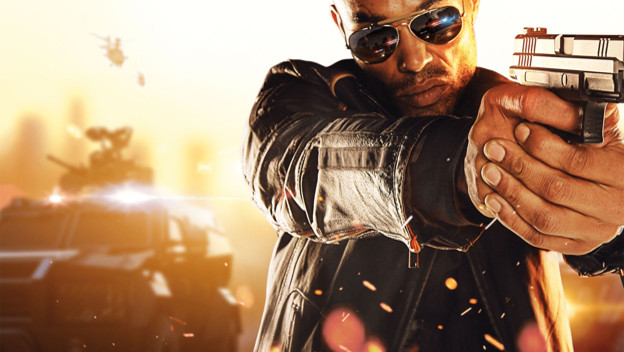 Let's go ahead and get this one out of the way. We all know it's coming out tonight at midnight. There are stores prepping for midnight releases all over the country. EA is preparing its bank accounts for the vast sums of money that they hope you will inevitably be unable to keep from spending on their newest entry to the Battlefield franchise.
Is it really going to be that awesome, though? Oh sure, the commercials that are everywhere would have you believe that this is going to be the greatest Battlefield experience ever. Except they have changed the entire concept of the game to amalgamate their style of FPS game with the likes of Payday 2 . Literally, you are getting to play cops and robbers online. If you played Payday or Payday 2 , then surely you will realize that they were the inspiration for Battlefield Hardline .
Blade Kitten Episode 2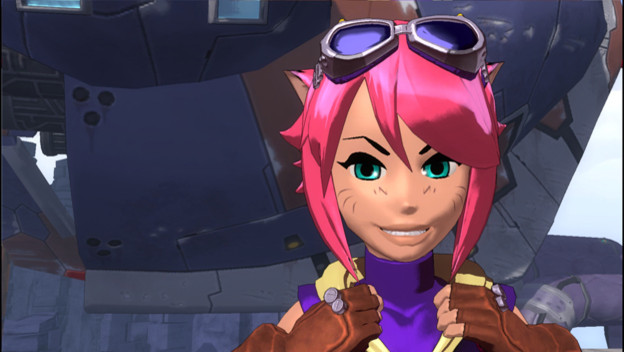 This is the continuation of the cel-shaded, side-scrolling techno romp Blade Kitten . It follows the further adventures of Kit, the half human/half-cat protagonist of the games. This 2.5D platformer is actually quite a lot of fun. Especially if you are into the comics or are just into science fiction stories in general. So far the story has been middle-of-the-road in intensity but has still maintained an air of fun surrounding Kit and her exploits. So if you are looking for a solid PC platformer to occupy some time at home or at work, give Blade Kitten Episode 2 a go. If you like fun side-scrollers, you won't be disappointed.
Oceanhorn: Monster of Uncharted Seas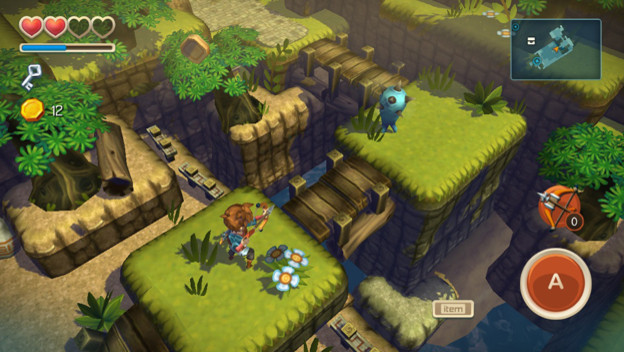 Windows gamers, you get a two-fer today. Oh, and Zelda fans – especially those of the Wind Waker variety, you should probably pay attention, too. Oceanhorn is an action-adventure game along the lines of The Legend of Zelda: The Wind Waker or even A Link to the Past . You'll explore dungeons, collect various weapons and items, throw pots, chop bushes and fight monsters. Sounds a little familiar, huh? Well, for those of you that enjoy the Zelda formats of yesteryear, Oceanhorn is going to be a breath of clean, fresh sea air for you. Everyone is calling this game a great tribute to the Zelda s of the past. It even scored an 85% on Metacritic. For a game like this to do that well, they must be doing something right.
Bladestorm Nightmare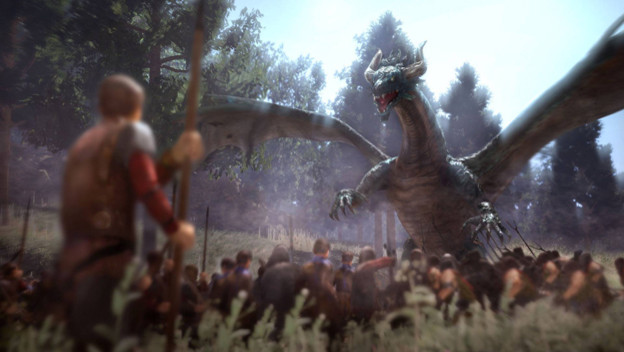 The Hundred Years War: This series has been around for a good, long while now. Nightmare will be its first entry on current generation systems and is poised to bring the franchise into the new age with the promise of updated graphics and gameplay over its predecessors, as well as a whole new campaign. If you like to play games of skill and strategy over ones where you can literally run around spraying bullets and hope for the best, then you may have just found a home in Bladestorm Nightmare .
Final Fantasy Type-0 HD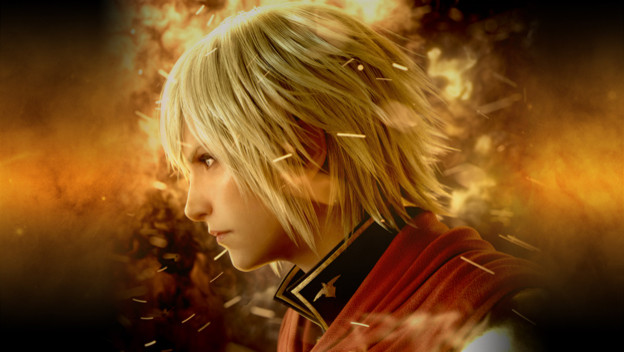 Final Fantasy Type-0 HD is coming to PS4 and Xbox One from the PSP. Long-held as one of the better Final Fantasy games to grace a mobile or handheld platform, it has finally been given the opportunity to shine in front of English-speakers and console gamers as well. Fans of the franchise should most definitely give this game a look. It's part of the Fabula Nova Crystallis sub-series of games and revolves around the character Ace and the rest of Class Zero as they battle their way through the Dominion of Rubrum, and beyond to save Rubrum from the forces of the Militesi. This story is far darker than most other FF titles, so you might like it even if you don't generally love Final Fantasy .
The Awakened Fate Ultimatum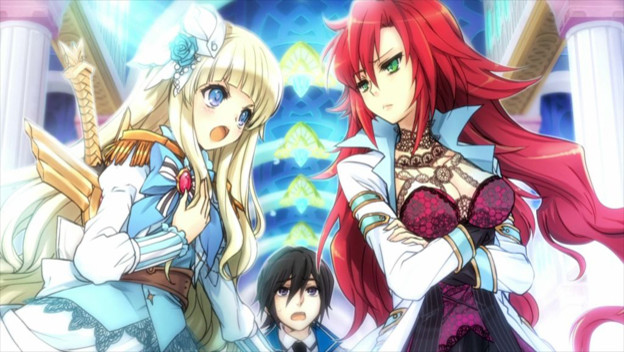 Releasing on the PS3 from the team that brought you Disgaea: Hour of Darkness, Phantom Brave, La Pucelle: Tactics , and Rhapsody: A Musical Adventure – The Awakened Fate Ultimatum . Though it looks a bit dated, it could in fact be a great game if you like turn-based combat with a tile-based movement system. Since I do like both of those things, I gave it a look. The story seems pretty cool. You're a high school kid walking home from school. You get attacked by demons and stabbed in the heart. Only you don't die. In fact, quite the opposite. You instead become a god and are now responsible for mediating the battles between demons and angels and have to save the world. Works for me.
Jamestown +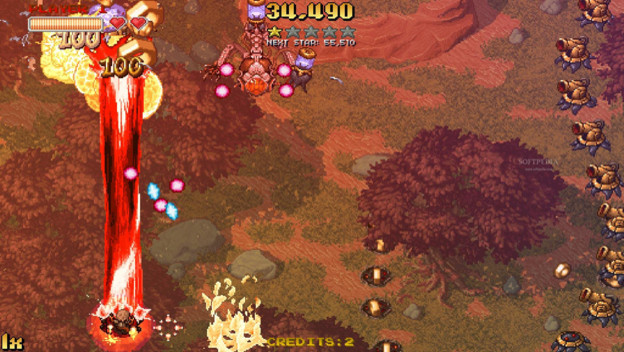 The updated version of the four-player space romp called Jamestown: Legend of the Lost Colony finally comes to PS4. The former PC/Mac title is a four-player, blaster-melting loot-grab in which escalating difficulty and 16-bit graphics that has a lot to offer in terms of playability. In fact, IGN gave it 8.5/10 and called it, "an accessible, punchy shooter." Others went on to say that the game offered a ton of depth, cleverly hidden behind the 16-bit graphics and soundtrack. It's a vertical scroller that pits an unlikely alliance between Spaniards from the 1600s and aliens against a rebellion of settlers with muskets and…wait for it…space ships. The frenetic pacing of this game puts it on par with the overt frustrations of a game like Cloudberry Kingdom or Flappy Bird , only it's far more fun.
Resident Evil Revelations 2, Episode 4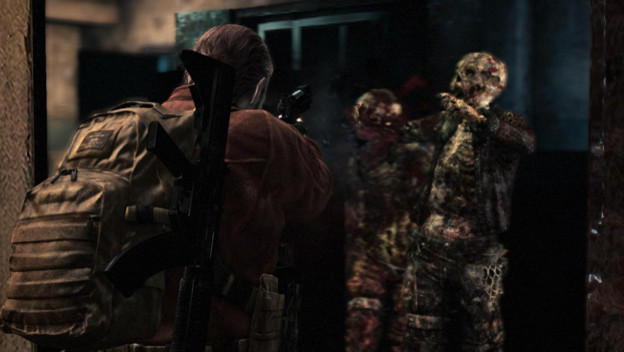 Here's where we are so far. Claire Redfield and Moira Burton, daughter of Barry Burton, work for biohazard prevention agency TerraSave, but are kidnapped and taken to an island facility where the "Afflicted" are. A woman calling herself the "Overseer" watches via cameras and says creepy stuff. They call Barry, also working for TerraSave. Unfortunately, Barry arrives and finds out the distress call was made months ago. Once he reaches the island, he meets Natalia, a little girl that tells Barry Moira is dead after severe headaches plagued her. Eventually, the TerraSave groups reunites, people start to mutate and are subsequently put down. Barry and Natalia explore. They find a picture of Albert Wesker and Alex Wesker. Alex Wesker shows up and reveals she's the overseer. Claire and Moira find and kill one of their own who has mutated. Barry and Natalia escape from a mutated Alex Wesker but are separated in the process and Barry sees Natalia do something that scares the bejeezus out of him. So what's going to happen next? Find out in Episode 4 .
Tales from The Borderlands, Episode 2 "Atlas Mugged"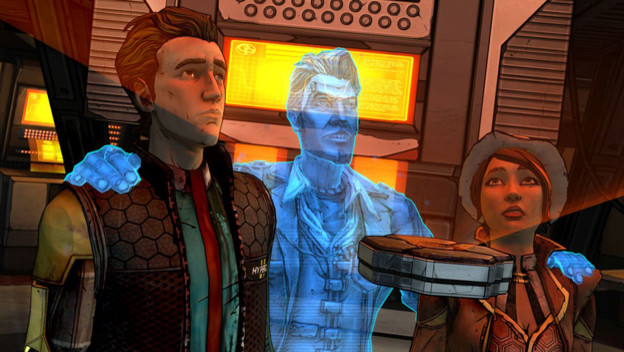 Episode 2 of the serial story game from Telltale games should easily continue on the story of Rhys and Fiona and keep bringing the funny in a way that only Borderlands can. In Episode One , Rhys is an employee of Hyperion corporation who is trying to get a promotion by embezzling money so he can buy a vault key. That key deal goes wrong and he ends up having to make a deal with a con artist named Fiona to help him track down the lost Hyperion money that he stole. In Episode Two , the pair will be in a race against time to get to the bottom of the secrets the "Gortys Project" and uncover the Atlas corporation's plans for Pandora.
Woolfe – The Red Hood Diaries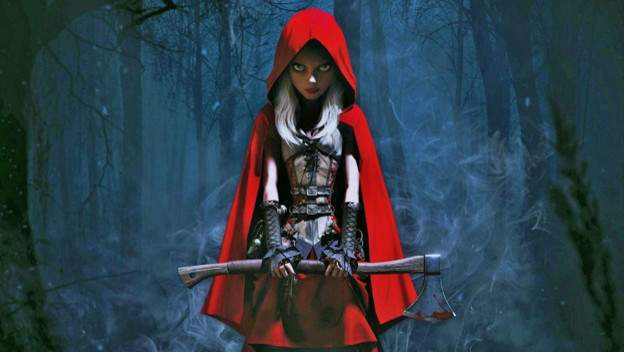 Full disclosure. I have been waiting for this game for a while now. I am a huge fan of twisted fairy tales and any games that are based on such things. I love the way that the stories of our youth (that were never really stories meant to soothe children, but rather to warn them about the dangers of life in a fictional way) can become a nightmarish place full of intrigue and horror. American McGee started me down this road with the release of Alice and then drew me back in with Madness Returns . But now, a new fairy tale is about to undergo a steep transformation. The story of Red Riding Hood is one we all know. But in this game, Red is after the man who murdered her father, Mr. B.B. Woolfe. It's a side-scrolling adventure but one that I feel will be every bit as challenging as it is beautiful. So if you are looking for a break from the norm and want to be entertained with excellent storytelling and fresh-but-familiar gameplay, look no further than Woolfe .