The Xbox One has certainly weathered a rocky journey during the better part of 2014. This black box has taken us on a roller coaster ride of ups and downs. It started with  a severe thrashing at the hands of its PS4 counterpart. Then, it dropped the Kinect in early-summer, something Microsoft claimed it would never do. Now, it's looking to close out December on a positive note, as Microsoft's next-gen console has been outselling the PlayStation by a significant margin in both the U.K. and here in the States throughout November and December. In honor of that, let's take a look back at the very best Team Xbox had to offer over the last year!
Assassin's Creed Unity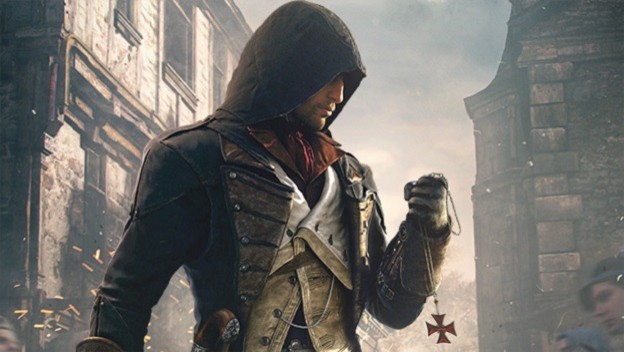 Set during the French Revolution, this addition to the Assassins' Creed franchise is noteworthy for several reasons. First, its solid gameplay once again captures the hearts and minds of long-time fans, despite its technical woes tripping it up in the early goings. Second, it acts as a great entry point for those who've only watched the stealthy awesomeness from afar and always wanted to give it a try. It now comes bundled with the Xbox One for a limited time during the holidays, so act fast!
Killer Instinct: Season 2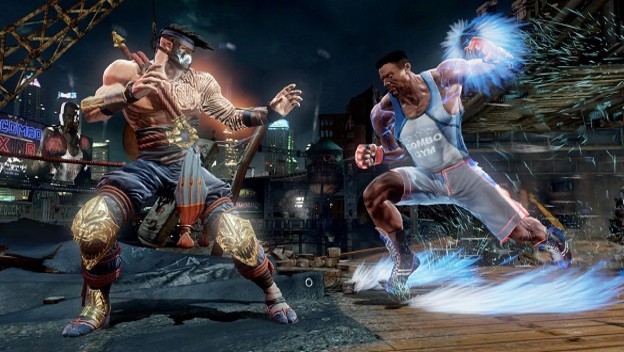 I don't think I'm dropping a huge bomb on you by stating when it comes to exclusive content, Xbox tends to get the short end of the stick. However, that's certainly not the case here. Back in the day, the Killer Instinct franchise went toe-to-toe with the likes of Mortal Kombat and Street Fighter, and held its own pretty damn well, I might add. With Season 2 on the Xbox One, we see a return of the silky-smooth controls and classic roster that will instantly appeal to the nostalgic, quarter-dropper inside all of us. Button mashing has never been so much fun!
Aliens: Isolation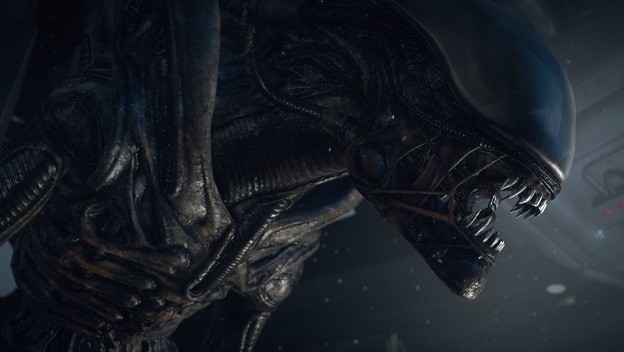 Movie-licensed games do not traditionally have a great track record. Actually, I'm being nice. They almost always suck the big one. If more releases would take their cues from Alien: Isolation, all of that could quickly change. This well-crafted, survival horror experience completely captures the fear and dread of the original Ridley Scott films in a way that can best be described as next-gen claustrophobia in action!
Madden NFL 15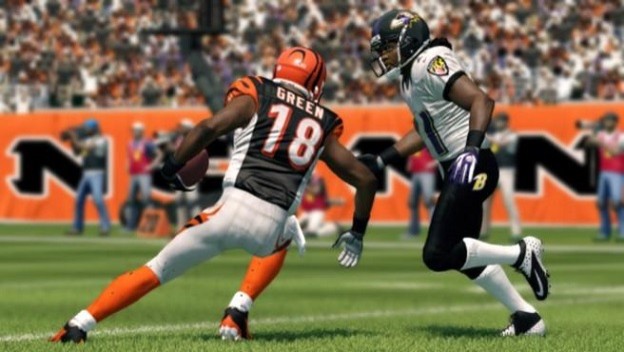 With an annual series like Madden providing consistent quality and a very small margin of error, it becomes increasingly difficult to pitch the title to readers without simply rehashing sentiments expressed in previous years. Luckily, EA didn't attempt to reinvent the wheel, as much as they sought to refine it. With a refocus on the defensive game, players are now more in control of what happens on the gridiron than ever. The risk/reward tackle system will make you feel like a champion when gaining those few extra yards on bold gambles, or a second-rate chump for risking too much and coming up short.
Sunset Overdrive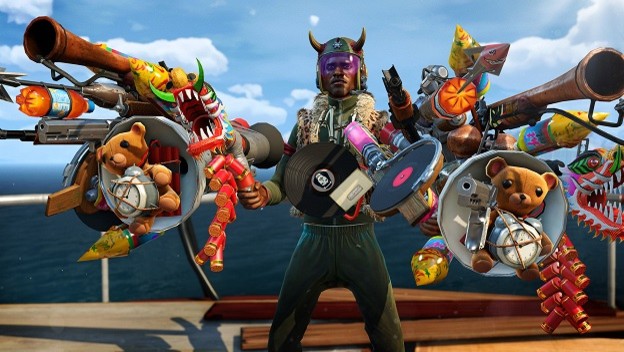 Some games rely on rich story telling or revolutionary gameplay mechanics to achieve greatness amongst the sea of titles currently available on the market. Others say screw it, and utilize flash and style to win gamers over. Sunset Overdrive is a perfect example of style over substance, but in a good way. Its rail-grinding, wall-runnin' action keeps you constantly on the move as this fun, over-the-top shooter jacks the adrenaline meter up to about 11 on a scale of 10.
Forza Horizon 2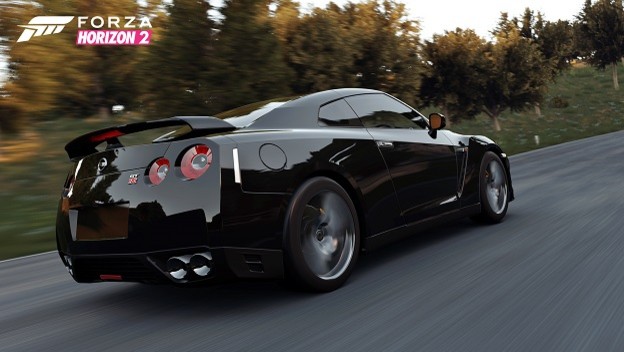 If you want one of the most technically sound examples of what the next-gen has to offer in regards to smooth animations and photorealistic visuals, look no further than Forza Horizon 2. If its roster of over 200+ sweet rides aren't enough to whet your appetite, then please consider the dynamic weather systems and seamless day to night transmissions as exhibits B and C. All this and more make this racer a stand-out on the Xbox One. It is definitely one of the best 2014 has to offer.
Halo: The Master Chief Collection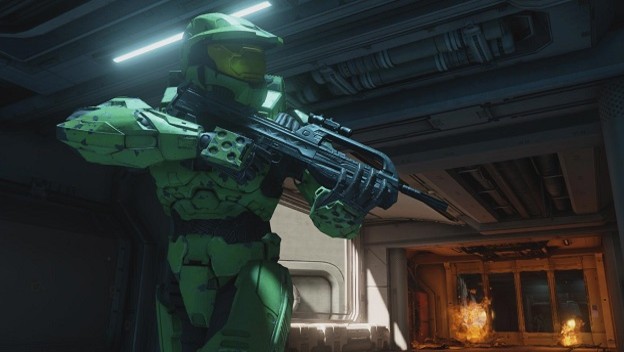 What kind of list would this be without the Xbox Godfather making an appearance? The Master Chief Collection not only brings all four of these iconic Halo games together under one roof, but breathes new life into what many consider to be the best multiplayer engine ever made. With Halo 2 garnering the same anniversary treatment we've seen from 343 in the past, prepare to spend countless nights camped out in a matchmaking lobby for some wart-hoggin', plasma grenade stickin' excitement!
Middle-Earth: Shadow of Mordor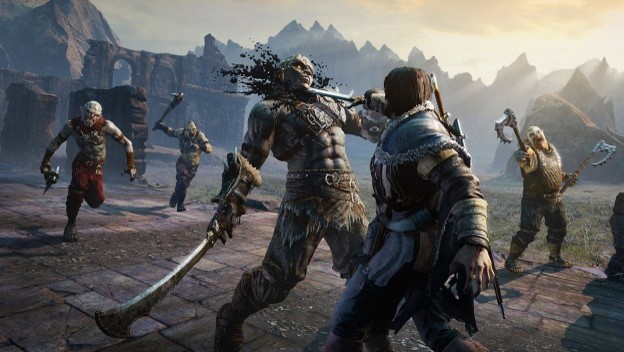 I was a huge fan of the Two Towers and Return of the King games EA released on the original Xbox back in the day, and I've waited anxiously for an equally awesome Lord of the Rings port to come along ever since. Now, I finally have it! Shadow of Mordor depicts the journey of a Ranger brought back from death as a wraith to enact his vengeance on the forces of Sauron the night they return to Mordor. During your quest, you'll collect mystical runes which can combine in powerful ways and seek justice done to those who murdered your family at the Black Gates.
Titanfall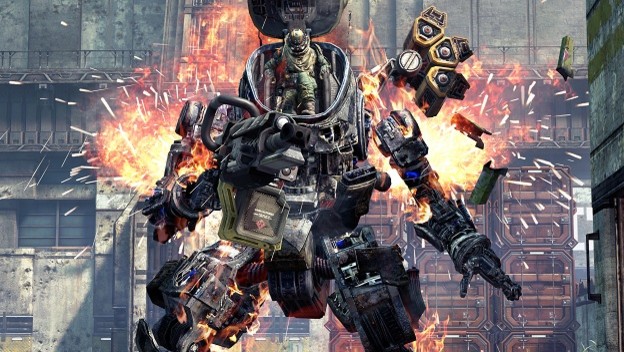 Those yearning for a fresh new take on the FPS genre should find exactly what they're looking for in this wonderful Xbox exclusive. What it might lack in regards to campaign mode or content, it more than makes up for in fun factor. Anyone who's played it can't help but express how the mechs add a completely different element to the action. In what many consider a pre-cursor to changes later seen in Call of Duty: Advanced Warfare, the flavor found here is sure to satisfy veterans and newcomers alike.
Destiny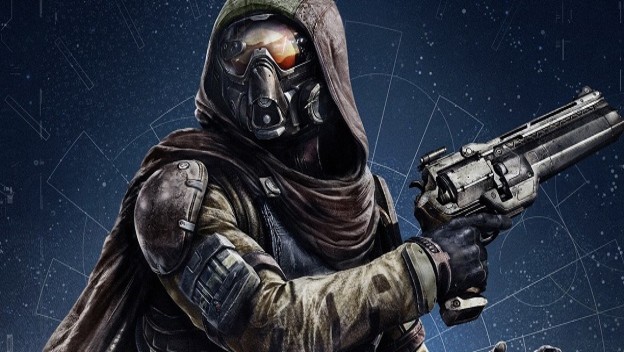 Winner of multiple "Game of the Year" awards, Destiny is definitely the pretty girl at the party. All eyes have been laser-focused on Bungie, with this being their first venture after stepping out from underneath the Microsoft umbrella. Now that its launch is finally behind us, it's safe to say the development team swaggered up to the plate and hit a grand-slam during their very first swing! By taking everything we love about both MMOs and first-person shooters, then melding them together almost seamlessly, we now have a strange chimera on our hands which folks are likely to be talking about for decades to come! Dare I say, Destiny may singularly exist in a genre we've yet to define!
Although some may not consider the Xbox One the absolute best console on the market, there's no denying it's still one hell of a great piece of tech. Who knows what 2015 holds for Microsoft's next-gen system? What I can tell you is if the last month has been any indication, things are certainly looking up for the house of Halo!