CSR Racing 2 is a free-to-play drag-racing game by Boss Alien and NaturalMotion Games. It offers a unique and adrenaline-fueled experience set in a deserted city ruled by five racing crews. Players take on the role of a new racer aiming for recognition and success. The game was released on mobile devices, including iOS and Android, in 2016, and continues the legacy of its predecessor, CSR Racing.
CSR Racing 2 Premise
CSR Racing 2 is a new iteration in the world of racing games that combines elements of its predecessor with fresh features. A key innovation is the Live Races feature. Unlike the Race The World feature in the original game, Live Races in CSR Racing 2 offer synchronized online contests. There are also differences like the added launch button and the changed win-streak bonus, which now offers bronze and silver keys instead of cash and mystery cards. Moreover, the betting system allows players to bet in Live Races.
The second prominent feature of CSR 2 is the introduction of Crew Championships, which emphasizes social interaction and group gameplay. The addition of built-in text messaging and Crew hangouts allows crew members to connect in-game. The rewards are now also shared among all qualifying crew members, improving the team spirit. With new features like Crew Perks, Car Freshness, and Respect Points, CSR Racing 2 sets itself apart. Now, the game not only provides a platform for showing off individual skill but also creates an environment for a team-based experience with social interaction for the players.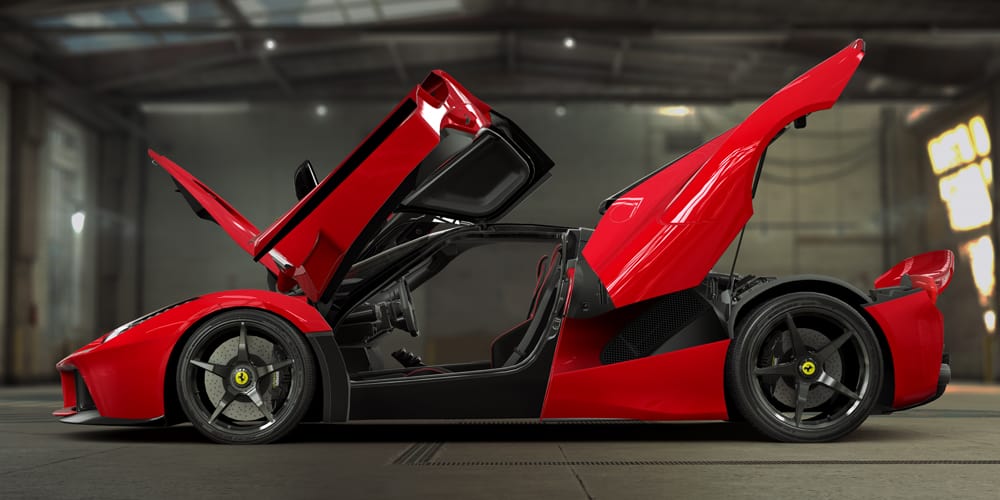 CSR Racing 2 Characters
In the world of CSR Racing 2, players interact with a variety of characters in the game's storyline. These characters are essentially the bosses of different racing crews, each with their own unique backstory, personality, and racing style. As players progress through the game, they compete against these characters, learning about their histories and motivations along the way. This makes the game not just an arcade racing game but makes every race a chapter in the unfolding story of CSR Racing 2.
Kareem "The Dream" Johnson or KJ: The first crew leader you'll face in CSR Racing 2. He is known for his love of Japanese cars and leading the Nu Fangz crew. KJ drives a Toyota 86 Rocket Bunny.
Ashleigh Winthrop: Leader of the Tier 2 crew, known as The Angels. She has a fondness for American Muscle cars. A Mercedes-Benz CLA 45 AMG Shooting Brake is her car of choice.
Kurtz: A formidable opponent who leads the Tier 3 crew, Azure Infernos. She's famous for driving an American muscle car, the Ford Mustang HPE750.
Victor Kidd: The crew leader of Grand Finals and a crew member of Shax Industries. Victor has a taste for luxury, especially high-end European sports cars. His cars are the Jaguar F-Type Project 7 and the McLaren SLR 722 Edition.
Tyler Shax: Tyler Shax is the intimidating final boss of the game and leader of the Shax Industries crew. Tyler Shax drives a Shax Agera R, a powerful and fast supercar.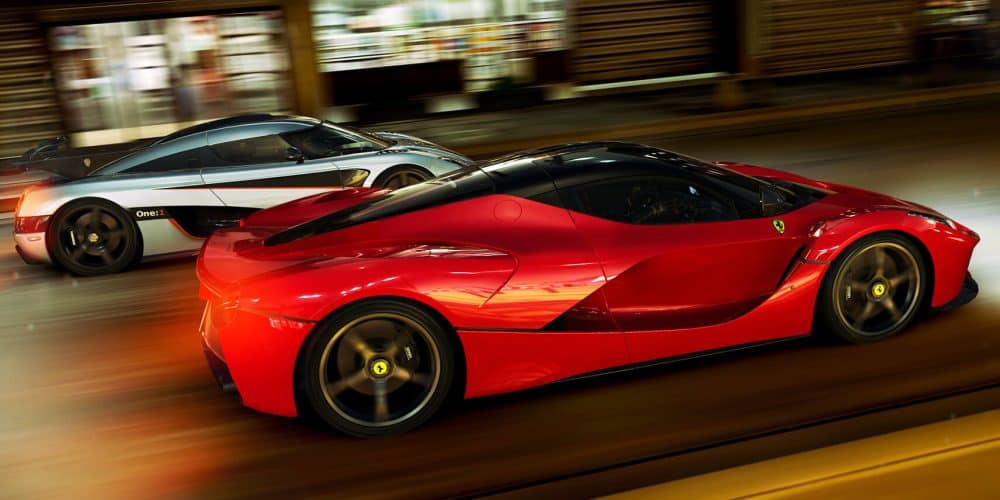 Games in the Series
The CSR Racing series, developed by NaturalMotion, is known for its immersive and exciting gameplay that captures the adrenaline-pumping world of street drag racing. Each game in the series offers a unique blend of strategy and quick reflexes, where players work to climb the ranks in a world ruled by high-speed racing crews. The game series started in 2012 with the first release of CSR Racing. The latest game version was released years ago and has amassed tens of millions of downloads on both mobile platforms.
After the initial title, the developer created CSR Classics, which focuses on classic racing cars, like Hotrods. Players get to attain, restore, and customize legendary cars from the past. With the latest iteration, the developer decided to give players a social experience with more immersive gameplay.
CSR Racing (2012) 
CSR Classics (2013)
CSR Racing 2 (2016)
CSR Racing 2 Cheats
The developer of the game didn't include official cheats or cheat codes in CSR Racing 2, which means that gamers need to find other ways to help them advance in the game. Third-party offerings might promise cheats for the game but can be unreliable and might even break the game. However, there are a few tips and tricks we can share with newcomers that might help them progress in the game faster.
Shifting for Money: The game rewards players in various ways, one of which is gear shifting. This feature allows players to gain money in races from perfectly performed gear shifts. To gain additional money, players can shift back and forth between two gears during the race to gain much more money.
Understand the Control System: Unlike many traditional racing games, CSR Racing 2 doesn't have steering, braking, or acceleration controls. The game's control system focuses primarily on timing gear changes and nitrous oxide boosts. Practice getting the right timing for perfect shifts and launching start to get an edge in races.
Upgrade Wisely: It might be tempting to upgrade your car as soon as you have enough cash or gold, but it's best to be strategic with your upgrades. Start by upgrading your car's engine, turbo, intake, and nitrous. These upgrades will have the most significant impact on your car's performance. You'll quickly gain more money with a faster car.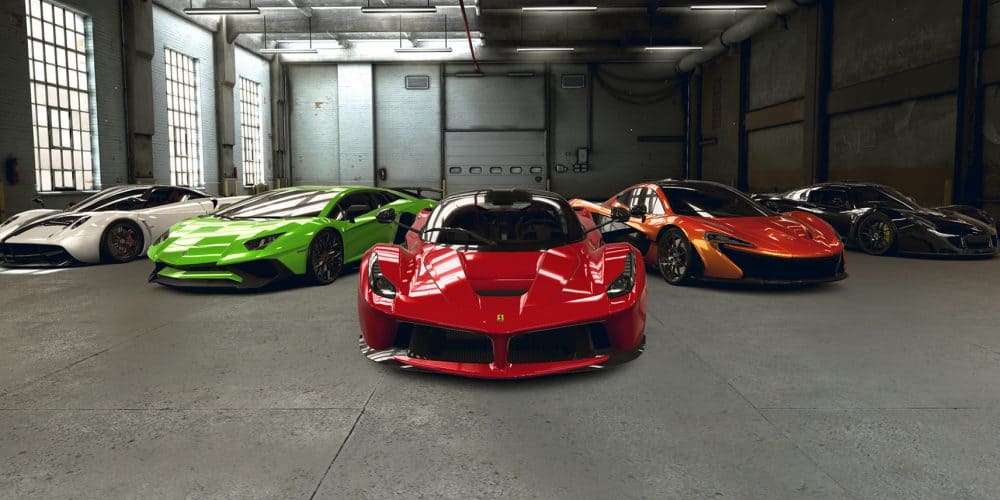 Participate in Live Races: Live Races are a great way to earn Respect Points (RP) and other valuable rewards. Winning these races can often be more about skill than the car you're driving, so they can be an excellent opportunity for skilled drivers with lesser cars.
Join a Crew: Joining a crew in CSR Racing 2 brings many benefits. Not only do you get to socialize with other players, but you also stand to gain more RP and other rewards from Crew Championships.
Save Your Gold: Gold is the premium currency in CSR Racing 2 and can be hard to come by. It might be tempting to spend your gold as soon as you get it, but it's usually better to save it for special offers in the game. You can also skip time-consuming tasks.
When to Hit the Nitrous: Nitrous oxide is a powerful tool in a racing car, but there's more to it than just hitting the big red button. To get everything out of your nitrous upgrade, use it when you have a long way to a gear shift. Also using it on low gears, like the first or second, is not the best use for it. This means that, usually, the optimal time is when the needle is close to the left end of the gage on gears three or higher.
CSR Racing 2 FAQ
How can I earn more gold in CSR Racing 2?
Gold is primarily earned through completing daily goals and leveling up. You can also earn gold through in-app purchases.
What are the keys in CSR Racing 2, and how do I use them?
Keys are used to open crates in the game, which can give you parts, fusion parts, or even new cars. Bronze keys open bronze crates, silver keys open silver crates, and gold keys open gold crates. Higher-level crates usually give better rewards, but they also require more keys to open.
What is tuning in CSR Racing 2?
Tuning is an important aspect of CSR Racing 2 and allows you to optimize your car's performance. This can make the vehicle faster and better at races. However, you need to unlock it first by upgrading your car to stage 2. Always test your new tuning settings in a test run to make sure they improve your car's performance.