There's something about exploring a location with a friend, perhaps someplace exotic or even lavish, and taking out every freaking zombie you see while you do. That's why Dead Island has the following it does. People enjoy hunting the undead, and playing the game with a friend just makes it better. Unfortunately, you'll have to keep playing the original game to scratch that itch for a while longer. Dead Island 2 has officially been bumped back to 2016.
That's good news, to be honest. It may not seem so now. People were counting on a  zombie romp this spring. There's something important to keep in mind, however. The Dead Island games don't have the best reputation for being pop-in-and-play ready at launch. Sure, Yager's working on the PS4, Xbox One, and PC versions now, but a reputation is hard to shake. Better Dead Island 2 is delayed until 2016, lest we see a repeat of previous events.
Does anyone remember what happened with the original Dead Island ? I do. There was a day one patch that fixed 37 problems, a few gamebreaking and all annoying. Not 5, or even 10, but almost 40 things were wrong with the game when it shipped. That number is rightfully even higher, because subsequent patches were released. Sure, we could still see a day one patch with Dead Island 2 , since that's what happens with games these days, but more development time lessens the chance of the launch copy needing so much work.
By the way, the PC release of Dead Island was hilarious. And by hilarious, I mean it's funny now, but was unforgiveable at the time. The version that went live on Steam was a development build, not a final copy. Deep Silver had to send the right one out, accompanied by another patch to make sure the retail release was up to snuff.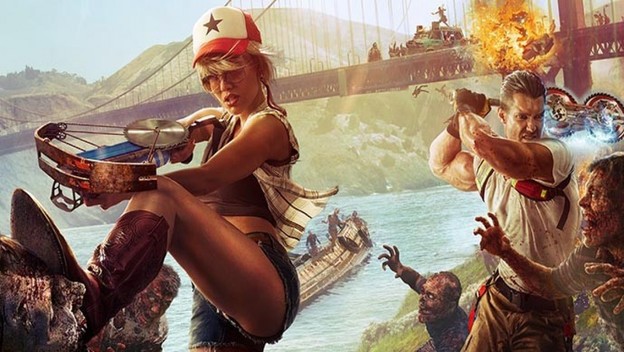 Dead Island: Riptide was broken at launch too. Some were worse off than others. You know the usual – bugs and glitches that were enough to be annoying. Sometimes a more serious issue like the game freezing or crashing. The Xbox 360 version in particular had more than a few problems and, again, immediate patches. Even worse, many of the Microsoft's mistakes remain in the game to this day. If you're attempting to play Dead Island: Riptide with a friend, you might still see the game freeze when you reach a checkpoint together.
Now, Yager is a whole new developer working on Dead Island 2 . It could very well deliver a game that will be near perfect at launch. Had it retained its Spring 2015 release window, though, we always would have wondered if it was truly ready. It's better for the developer and publisher to hold back, make sure everything is completely ready, then let 'em rip. Because with a new developer and new systems, there's a chance for a fresh start and to exceed expectations.